Editor's note: This story is part of three-part series on perceived anti-Native bias in high school basketball in Montana.
---
When Benji Crebs, then a junior basketball player on the Rocky Boy High School team, got a technical foul for slapping the backboard while blocking a shot minutes into a big game against Malta, he tried to keep his cool.
Hitting the backboard after a shot is legal, but Crebs wasn't surprised when the whistle came. It's a common belief in Native communities statewide – that some white referees treat Native high school basketball teams differently.
Crebs and his teammates had been coached on how to handle this.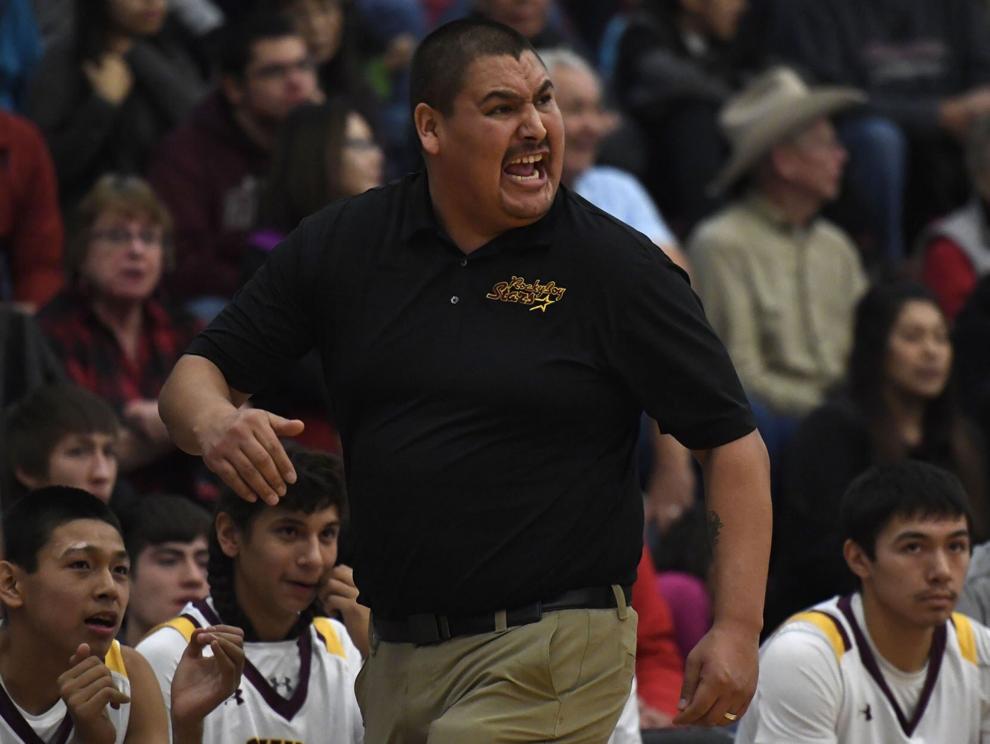 "Don't show emotions. Keep your head. Be the bigger person. Play through it. Don't question calls." This is the kind of advice Rocky Boy Coach Adam Demontiney gives his players.
"It's kind of sad that in practice they have to tell us that the refs may be after you this week," said Crebs, who is Chippewa Cree. "It's something you should never have to worry about … but for us Natives, it's what we have to deal with."
Crebs didn't want to let the refs get to him. It's a feeling so common, he has a term for it: "folding." He doesn't want to "fold" to the refs because he's seen what it does to his team.
"It's a domino effect," he said. "Once one of our players gets shut down by the refs, the rest of us will."
Basketball is huge in Indian Country. Tribal offices close for games. Community members drive hundreds of miles to support their teams. Teammates and coaches are like family. And the sport provides stability, structure and a refuge for many players who deal with trauma and grief at home.
Minutes into the Malta game, after earning one technical, Crebs tried not to "fold."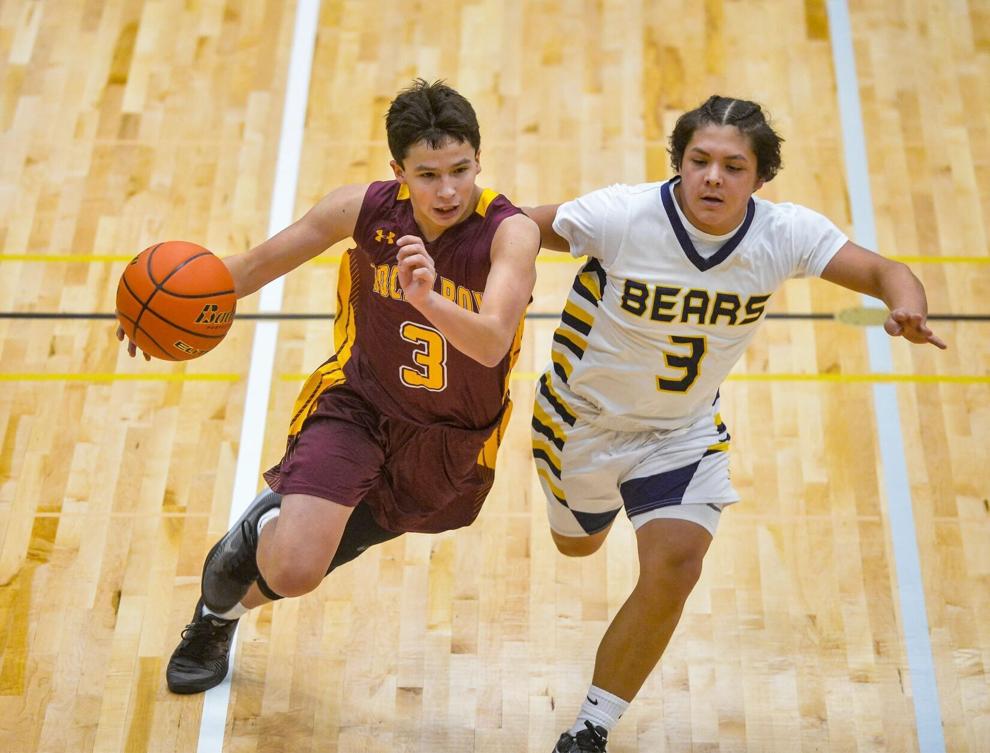 "I was like, 'OK, that's the way this guy will call the rest of the game, so we just gotta watch for it,'" Crebs recalled two years later. "That's how (my teammates) were, too. They're like, 'We gotta watch out. No arguing. No nothing. Just keep playing.'"
The team kept playing, even as more controversial calls came. But when Crebs was called for "flopping" as a Malta player charged and hit him, he snapped.
He jumped in frustration and fell to his knees to slap the court.
"It's unfair," he thought. "This grown man is taking a basketball game away from kids."
A teammate tried to help Crebs keep his head, but it was too late. The second technical meant he would be ejected from the game. Crebs, who was 17 at the time, felt the weight of mounting frustration and disappointment. In that moment, it was too much to bear.
"I know we work just as hard as other schools, but once it comes to the games, we get treated so different," he said. "Sometimes, it just seems like (the refs) don't like to see us do good."
What happened to Crebs happens to Native basketball players and coaches statewide, they say. Calls can change the momentum and outcome of games and they can affect how athletes play.
The pattern of calls against Native teams also has long-term consequences. The perception of biased reffing can make Native players feel worthless. It can send a message to Native youth that they are not welcome in communities outside of their own. Lopsided calls also tear at past wounds from racism and affirm messages of white supremacy.
Cameron McCormick, who has coached on the Rocky Boy, Crow and Northern Cheyenne reservations, said biased reffing, if not dealt with, "could affect a student for the rest of their life."
'All of a sudden, you're a failure'
Basketball became particularly popular among Native Americans during the boarding school era.
Wade Davies, a professor at UM and author of Native Hoops: The Rise of American Indian Basketball, 1895-1970, said that during that time, Indigenous people were not viewed as equal outside of the court – in terms of citizenship rights, the law or in society.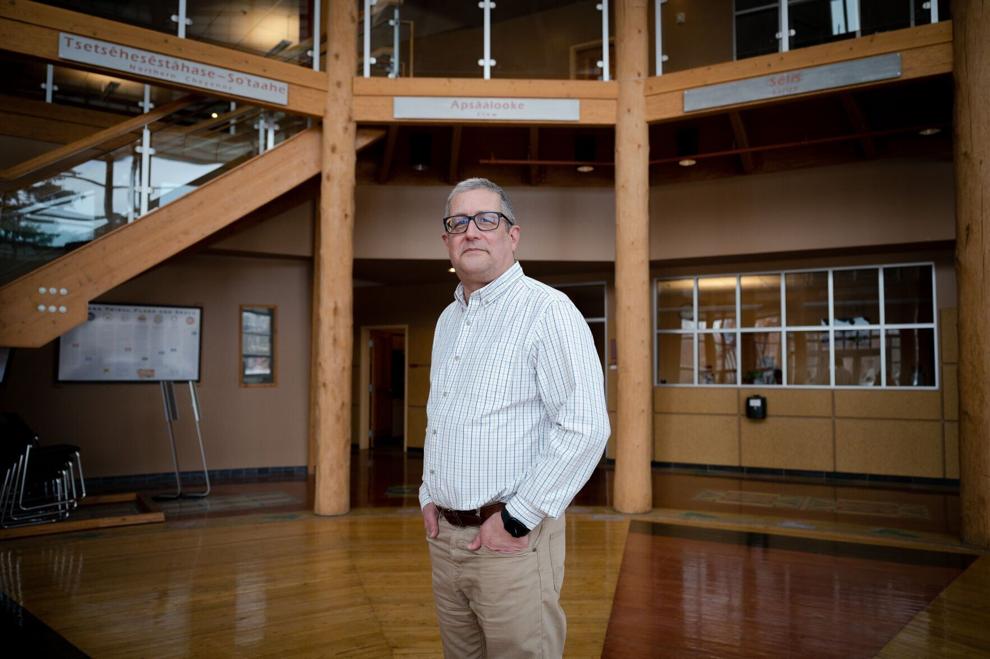 "Sports, the beauty of it was that it was the exception," he explained. "The rules are the same. The courts are the same. The ball is the same. Everything is the same. The only thing that can ruin that is officiating."
While these schools no longer operate under the explicit mission of cultural genocide, they – along with other oppressive federal policies – have contributed to language and culture loss, historical trauma, disproportionately high rates of poverty, inadequate health care and rampant drug and alcohol crises in many tribal communities.
Just as it did in the boarding school era, basketball often provides a welcome refuge from a harsh reality in Native communities today.
"Life ain't fair, but basketball? Us Natives put all our time into basketball," said Crebs, who lost his mother at a young age and has been raised by his grandparents.
Buddy Windy Boy coaches the Laurel High School girls' team and has coached other teams across the state. He said he's coached players who don't know where their next meal will come from. Some take care of their siblings full-time or sleep on the floor or walk to school because their parents don't have transportation. For many, he said, basketball is a welcome distraction. These teenagers, who he said are often forced to grow up too soon, can just be players on the court.
"(For some), the safest place they feel is coming to practice," he said. "The place where they get a meal is when they go on trips with the basketball team. They come to school, and they're able to eat. That's part of the world we live in."
But that refuge can be violated when refs produce a pattern of calls against Native teams.
Robert Hall, Blackfeet, has been a Montana Officials Association referee for 16 years and grew up playing basketball. He remembers what it felt like when white refs treated his team differently.
"Let's say you've practiced a spin move day after day," he said. "You left your home because Mom and Dad are drinking and Uncle wants to fight. So you leave your house to go practice your spin move. And you go to the tournament and do it perfectly, and a white ref calls a travel on you. All of a sudden, you're a failure. All of a sudden, the world is against you. Basketball is this thing that helped you escape, and now you have a white guy telling you this ain't for you. … It makes me sad because sports is the one thing in all of America that claims to be fair."
Hall said basketball is a metaphor for life on the reservation.
"It reflects the life that white authority will cheat us," he said. "That's the message we are giving our students. We are telling them that white people are going to treat you like sh*t your whole life."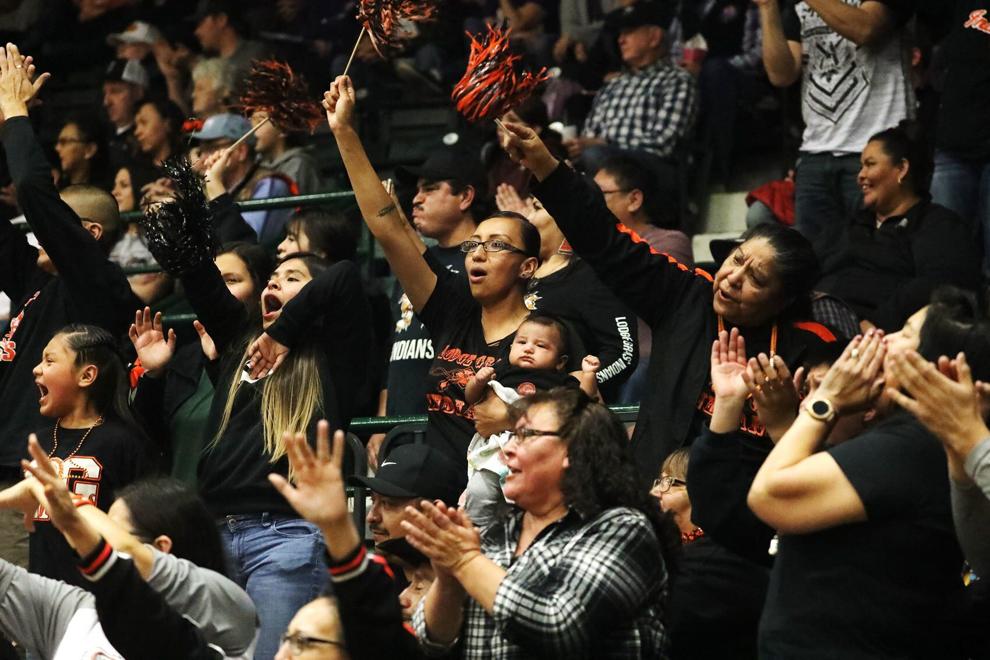 What does bias look like?
Windy Boy grew up in Lodge Grass, a place where he says "basketball runs in your blood."
Growing up, he remembered feeling on edge the moment he stepped on another team's home court. He knew in sports his team was supposed to be considered equal to the opposing one.
"But you aren't equal," he said. "You already have two strikes against you – your skin color and whether you're at home or away."
"I think for almost every kid growing up in the place I did, when we go outside of our school area, we are definitely walking in with a chip on our shoulder," he continued. "We're feeling some kind of bias, some kind of racist feeling, strictly because of our skin color."
Part of that feeling comes from past incidents.
Native coaches statewide can point to scorebooks of many games where the fouls and free-throws are lopsided in favor of the non-Native team.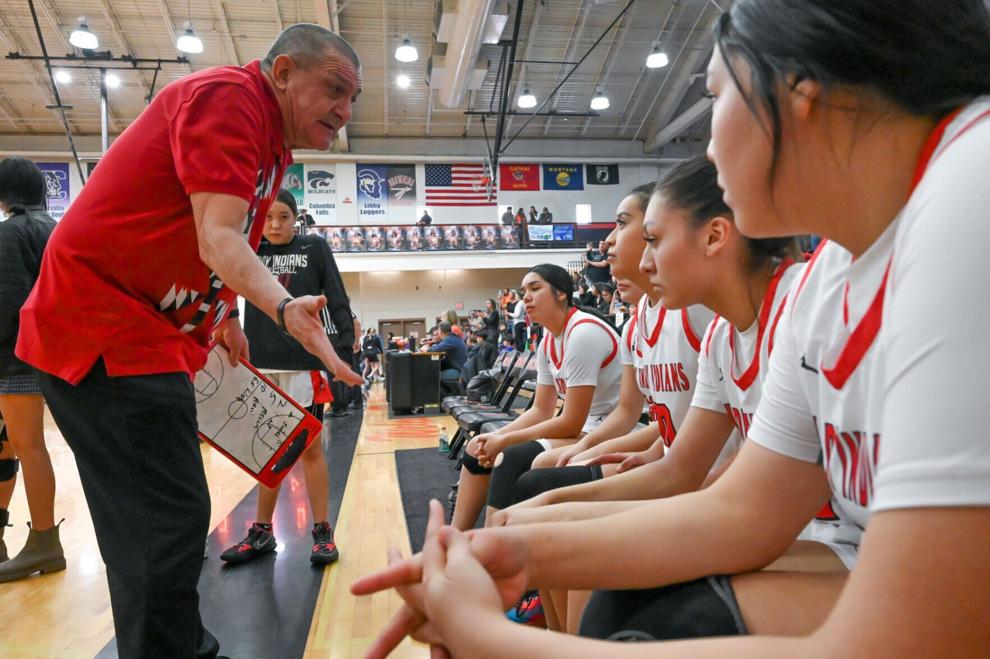 Daryl "Poor Boy" Croff, who coaches the Browning High School girls' team, remembers when a Columbia Falls announcer welcomed the "Lazy Indians," not the Lady Indians. Another time, when Croff asked about a call, a ref in Whitefish told him to "sit down."
Matthew Johnson, principal of Buffalo Hide Academy in Browning, remembers when Columbia Falls fans held signs reading, "FTI" for "F*ck the Indians." Johnson also notices when refs take time to explain calls to white players, or even when they put their arm around white players to talk to them but said he's never seen a white ref do the same for a Native player.
"The worst thing is after a while, players internalize it," Johnson explained. "You go, 'That must be what we deserve. Or we must not be good enough.'"
Sienna Speicher is a guidance counselor at Browning High School. She said the ideal mindset for an athlete is to be "fully in the zone."
"It's like, 'I'm feeling great. Here we go. This team is our rival. I always get pumped up. We got this,'" she said. "But somebody who might be like, 'Last time we were here, they egged our bus and the refs were really rude,' comes into the game with a very different mindset and may feel discouraged before they ever step on the court."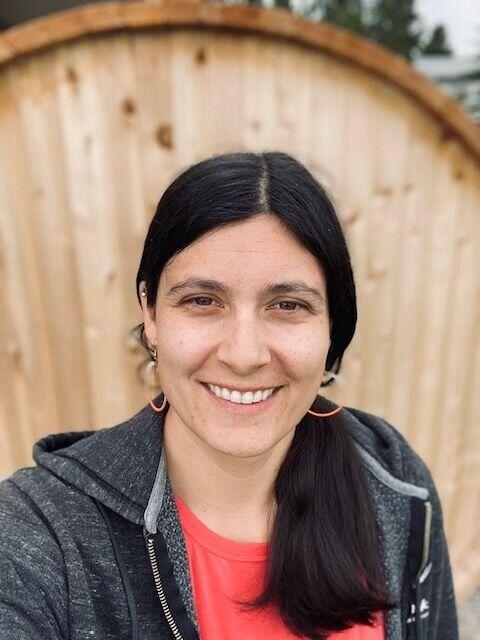 Speicher's older sister played for Browning High School and felt that bias when playing against some white teams.
When her sister went on to play for the Montana Lady Griz, her new teammates, who were formerly her opponents, admitted that they were uneasy when they traveled to Browning to play her old team. They were told to roll up their windows, lock their doors and not to stop when passing through – implying the tribal community wasn't welcoming or safe.
"They were, I think, surprised when they met (my sister), like, 'Oh, you're very different than we thought you'd be based on everything we were ever told about entering your community,'" Speicher said. "(Bias is) a thing you feel. Nobody actually says it to you. You overhear it. You get a sense of how people treat you. It's a feeling you get that something is off here."
'Was it just a poor call? Or was it more than that?'
When a call goes wrong, Speicher said Native players often start questioning why the call was made and wonder whether the ref would make a similar call against a white team.
"It's an experience that some people don't have to go through," she said. "Wondering, was it just a poor call? Or was it more than that? Is it because of where I'm from? Is it because of the team I play for? It's this heaviness. The more you encounter that, the easier it is to just feel heavy."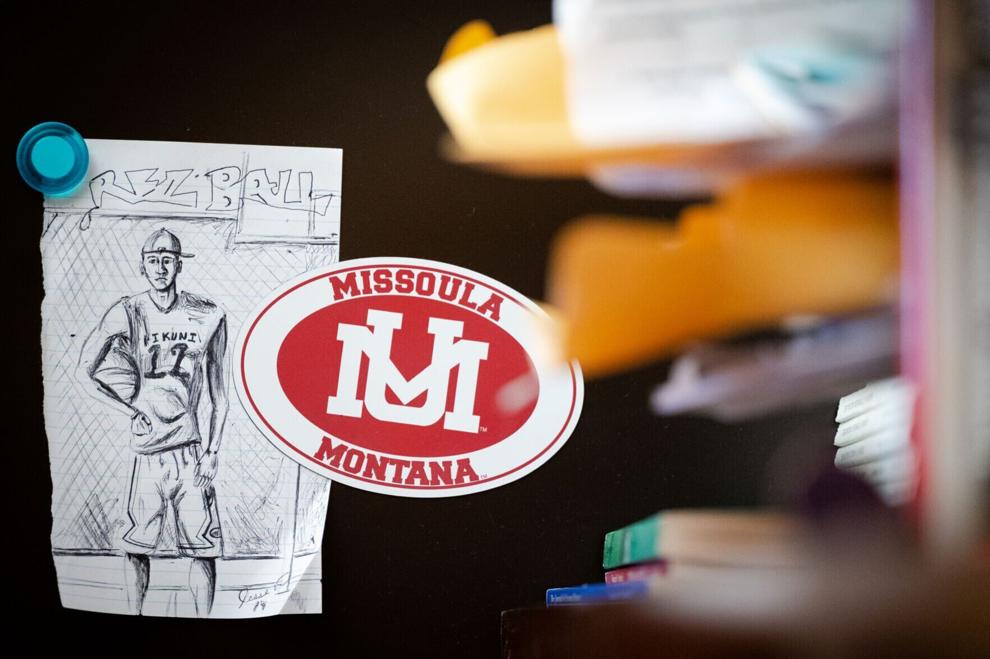 Non-Native teams experience bad calls, too. But Speicher said white teams may have an easier time moving on.
"A team that always encounters that, they can't necessarily shrug it off," she said. "They can't say, 'The next call is bound to go our way,' because that's not always the case."
Athletes can internalize the idea that, "We can do our best and it still won't matter," Speicher explained.
And that feeling of "heaviness" can impact students' futures in subtle ways. If students have consistent negative experiences when leaving their tribal communities, Speicher said they may reach a breaking point and feel unmotivated to pursue new experiences outside reservations.
"(These experiences) feel awful," she said. "They add to the layers of heaviness that already exist."
'That's not me'
For a while, Crebs couldn't bring himself to watch clips of the Malta game.
He regretted his reaction. He knew he should've kept his composure, and he felt that as a Native player, he should've known better. He'd been taught that he needed to hold himself to a higher standard than non-Native players. 
But the Malta game loomed over him. Its controversy reverberated across the state. He had to watch the clips. 
"I remember looking at myself after those calls were made, and I remember how out of character I was," Crebs said. "Jumping around, smacking the floor, yelling at the refs, that's not me. I don't think that's any of us. But with the refs calling those calls, that'll bring it out of anybody."