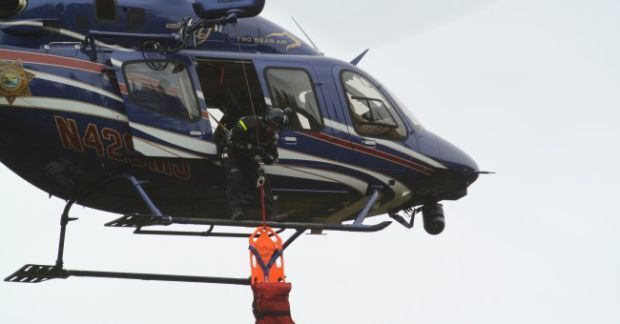 LIBBY – A Troy woman on a backcountry ski trip was rescued by a helicopter over the weekend after falling and injuring herself in the Cabinet Mountain Wilderness.
Undersheriff Brent Faulkner said Lincoln County Dispatch received a call at 1:45 p.m. Sunday from Ben Bernall of Troy, reporting that a member of the three-person skiing party he was with had sustained injuries serious enough that she would require assistance to get off McKay Mountain.
The skiers were in the Snowshoe Creek drainage and working their way up to the ridge line 1½ miles west of McKay Mountain when Julie Nissi, 32, fell.
Bernall made his way to a spot near the ridge where he was able to get spotty cell service and contact 911.
"Bernall was able to provide an accurate physical description of the location," Faulkner said. "He was able to later to confirm the exact location by texting GPS coordinates to authorities."
Faulkner contacted Flathead County Sheriff Chuck Curry and requested that Two Bear Air respond with its rescue helicopter, Air One. Faulkner also dispatched David Thompson Search and Rescue to the drainage to stand by for a ground rescue in case an air rescue was unsuccessful.
At 3:45 p.m., Two Bear Air successfully hoisted Nissi off the mountain and transported her to the Libby Airport, where Libby Volunteer Ambulance was waiting to take her to Cabinet Peaks Medical Center in Libby.