In last week's newsletter, we were waiting on the Montana Board of Regents to approve the state university system's $1.6 billion budget and for the University of Montana's data office to carry out its census for enrollment. The regents passed the budget with little fanfare Thursday. But we're still waiting on fall enrollment.
Enrollment data were set to be collected the 15th day of instruction, which was Monday, but numbers are still being processed in what I like to picture as a secret, soundproof chamber underneath the Oval. Enrollment has been dropping for years, and turning it around is the core of UM's broader effort to re-invent itself. UM administrators don't think the big uptick will come this year, but they are again hoping that at least the freshman class size will increase. The numbers telling us whether that's happened should come out at the end of this week, according to the UM.
Meanwhile, university finances are the source of one new headache. Back in 2017, state lawmakers transferred $2 million out of the state 911 fee account so that they could pay for university system buyouts. Now, an FCC commissioner who's been crusading against 911 fund raiding for years has called Montana's diversion of funds "one of the most egregious cases that I have come across in my time at the Commission." The ball is now in Gov. Steve Bullock's court.
Otherwise, the news has been straightforward — and pretty good — on the UM beat recently. UM President Seth Bodnar and a few administrators and students traveled to New York City on Sept. 5 to finalize a $146.8 million debt restructuring UM expects will generate an estimated $6.5 million in annual cash flow savings. Also, McGill Hall's child care center has reopened after last winter's asbestos scare.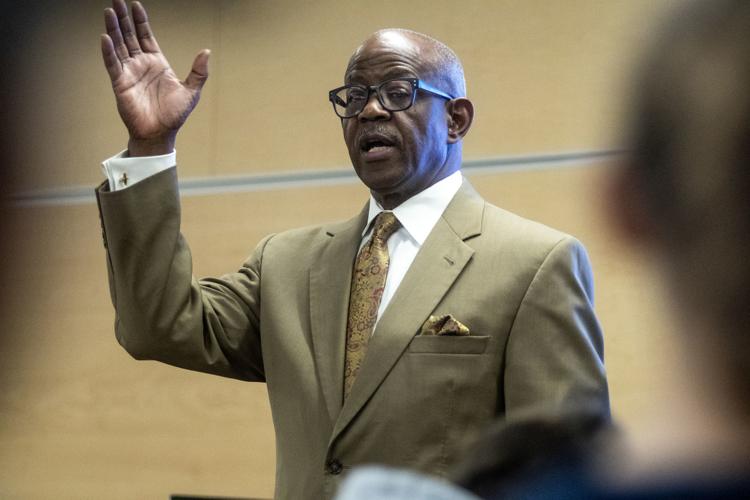 You have free articles remaining.
The Mansfield Center brought longtime civil rights activist Rev. Nelson Rivers III to Missoula for a screening of the documentary "Emanuel," about the aftermath of the 2015 shootings at Mother Emanuel AME Church in Charleston. Beforehand, he spoke to a small group at Hellgate High School, where he got some very well-thought-out questions from students by telling them he had a church full of teenagers; "You cannot shock me." And UM is moving ahead with its S.E.A. Change initiative to boost women's equality. The people leading the effort were honored at halftime of a soccer game against Cal Poly on Friday, and team captain Claire Howard told me she feels fully supported.
Stay current on the University of Montana and other higher education news in Montana with the Missoulian's weekly email, Under the M. This newsletter will land in your email box mostly on Tuesdays. Got a news tip? Want to hear more about something at UM? Missoula College? The Commissioner's Office? Shoot a note to patrick.reilly@missoulian.com. Thank you for reading, and please sign up here if you'd like to subscribe.