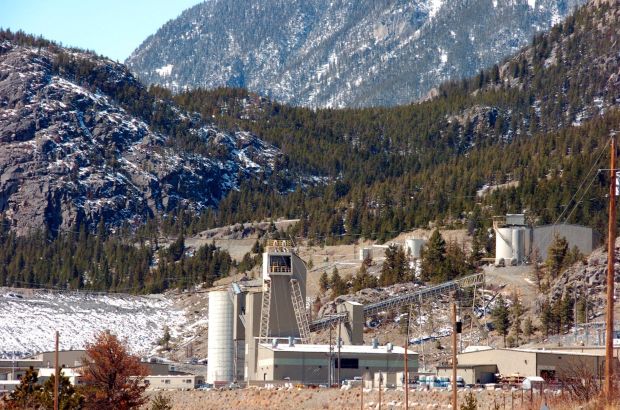 Thirty-five union workers at Stillwater Mining Co. have accepted voluntary terminations to help Montana's largest mining company cut costs, union officials said.
The layoffs will strike a blow to the south-central Montana economy, but company officials say they're necessary to remain profitable.
The buyouts were at the Nye mine, the company's main facility, and the Columbus smelter and recycling center, said Mike Gentry, international representative for United Steelworkers.
"Things are going as well as possible," Gentry said.
The deadline to accept buyouts was midnight Wednesday.
The employees all worked in support operations for the miners, such as muck haul operators or hoist operators, Gentry said. The East Boulder mine was exempt from layoffs, Gentry said.
The employees will receive six months in severance pay and health benefits.
At an average annual wage of $70,000, the loss of the 35 jobs will pull about $2.45 million in wages from the area economy.
Company officials were not available Thursday for comment. Stillwater officials missed their target of 50 volunteer buyouts, but CEO Mick McMullen said May 1 that he isn't planning involuntary layoffs. The company is seeking to cut $4.3 million in expenses and reduce the cost per mined ounce by about $100.
In 2013, Stillwater reported a $270 million loss, largely because of write-offs related to its Canadian and Argentinian holdings. Stillwater has a 75 percent share in the Marathon PGM copper project in Ontario, Canada and mineral leases for copper and gold prospecting in Argentina.
The buyouts are part of an effort by Stillwater's new management to streamline the company. A group of disgruntled investors led by former Montana Gov. Brian Schweitzer engineered a successful hostile takeover of Stillwater a year ago, arguing the previous management was investing too much in foreign ventures and risking Montana jobs.
Last month, the company laid off 48 salaried employees, including 35 in Montana. The remaining 13 workers were in Canada and Argentina, where Stillwater officials said they were scaling back operations.
Gentry said "rumors were flying" among union members about big cuts after the initial layoffs. Wounds still haven't completely healed from a 2007 strike and 2008 shutdown of the East Boulder mine, he said.
Nevertheless, Gentry said he believes management is doing what is needed to ensure the company's long-term health.
"I honestly think that the new CEO is going to get this mine, here in Montana, in a category where they're making a profit. I think he's been straight with me about it," Gentry said.
Stillwater is also seeking to expand its business, signing a five-year contract to supply platinum and palladium to a British chemical company for production of pollution-control equipment.
Stillwater shares traded between $17.50 and $17.70 Thursday.
Of the employees who took buyouts, most aren't old enough to retire and are planning to look for other jobs, Gentry said. Some are seeking work at other mines, while others are looking to change professions, he said.
"You can be 40 years old, in pretty good shape, and (mining) can wear you down quick. It's very, very dangerous work," Gentry said.
Billings-based Stillwater has about 1,800 employees who extract and refine palladium and platinum. The precious metals are used to make electronics, jewelry, fuel cells, coins and other products. Stillwater also operates a smelter and recycling facility.