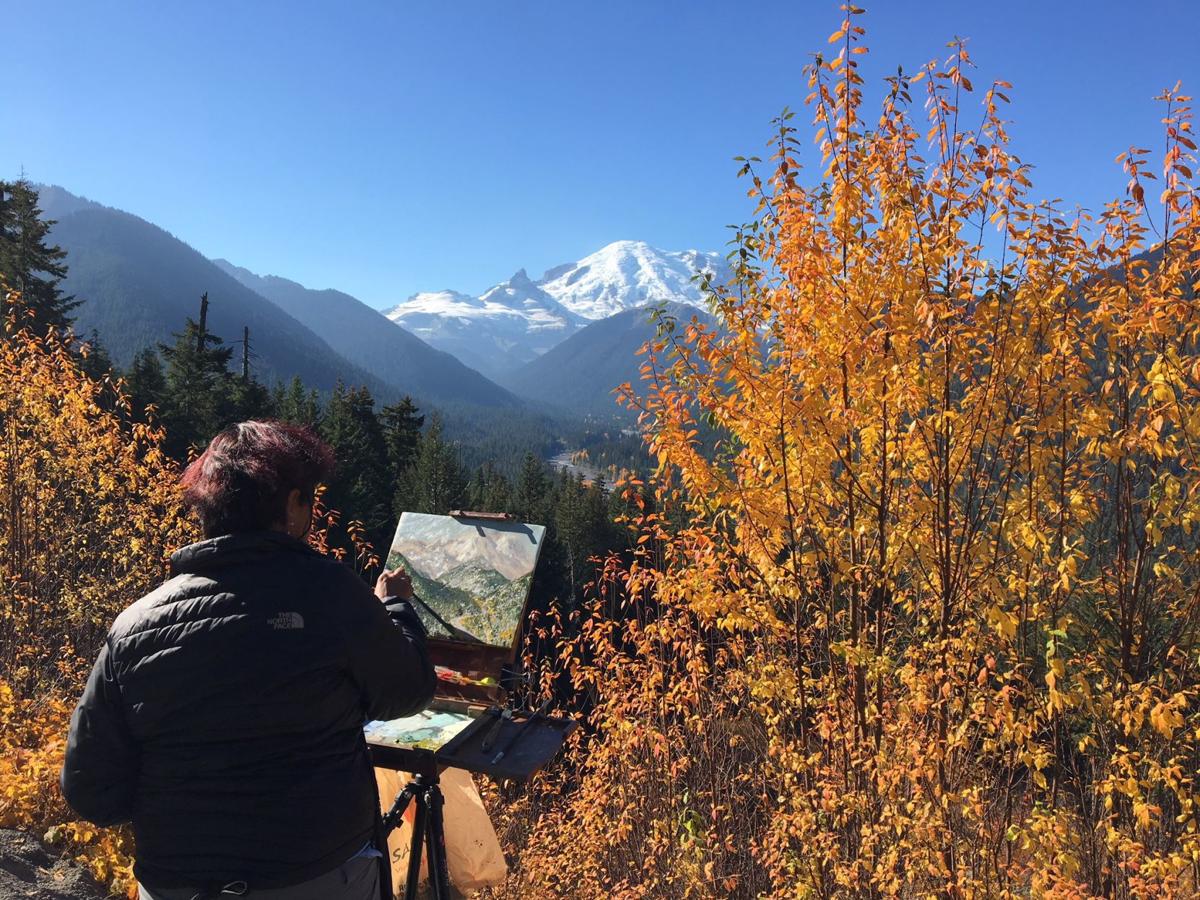 The number of volcanoes with a "Very High" threat level in a new national risk assessment remains the same as 2005, U.S. Geological Survey experts said on Thursday. 
But a dozen lesser-known volcanoes did get moved up or added to the new 2018 assessment, providing warnings to nearby residents that they should give more consideration of an eruption in their disaster-preparedness scenarios. The Yellowstone Caldera in the middle of Yellowstone National Park remained unchanged, despite a recent increase in geothermal activity in its famous geysers and hot springs.
That dormant supervolcano ranks 21st on the new threat assessment, and third-highest in the "High" threat category. Eighteen volcanoes are in the "Very High" category, including Washington's Mount St. Helens, Mount Rainier, Mount Baker and Glacier Peak and Oregon's Mount Hood and Three Sisters volcanoes.
However, USGS assessment lead author John Ewert explained the rankings don't indicate likelihood of one volcano erupting sooner than another. Volcanoes are rated by overall threat, looking at factors such as how many people live close to its blast zone as well as whether it may send out molten lava or clouds of ash.
"There are 15 hazards and nine broad risk factors we look at," Ewert said. "Kilauea (in Hawaii) is the most active volcano we have in the United States with a lot of development on its flanks. Volcanoes in the Northwest don't have a lot of development, but they're explosive and can project debris flows or downwind ash-fall."
"Last year we had the second-largest seismic swarm since monitoring began in the 1970s," said Mike Poland, who leads the Yellowstone Volcano Observatory. "We had about 2,400 quakes in a three- to four-month period. But that's no indication it's doing anything abnormal. That's exactly what it ought to be doing."
Poland said hydrological changes in the amount of water from rain and snowmelt could be responsible for the recent jump in geyser activity. Steamboat Geyser, the park's largest, has erupted 24 times in 2018 after decades of spouting only two or three times a year. But similar busy times also occurred in the 1980s and 1960s, Poland said.
"We don't know much about geyser systems," Poland said. "Most don't erupt on schedules. So a lot of our studies focus on Old Faithful (Yellowstone's best-known and regular geyser), where you know it's going to erupt. But that's not the most common type of geyser."
Of the 161 active volcanoes in the continental United States, Alaska, and territories such as American Samoa and the Mariana Islands, 39 fall in the "High" category, 49 fall in the "Moderate" category, 34 fall in the "Low" category and 21 fall in the "Very Low" category. Two volcanoes in Alaska and California got upgraded from Moderate to High threat, while eight volcanoes fell off the list entirely.
University of Montana geoscientist Rebecca Bendick said the threat assessment applies to emergency preparedness, building codes and zoning considerations. Anyone wishing to check out their local earthquake and volcano threat situation can enter their address in a website called Hazardready.org and get a report of their potential seismic exposure.