A woman was killed Tuesday afternoon when the SUV she was riding in swerved off Molt Road near Billings and struck a power pole.
The woman, who was not wearing a seat belt, was found dead at the scene near Shorey Road, according to Montana Highway Patrol Trooper Eric Gardner.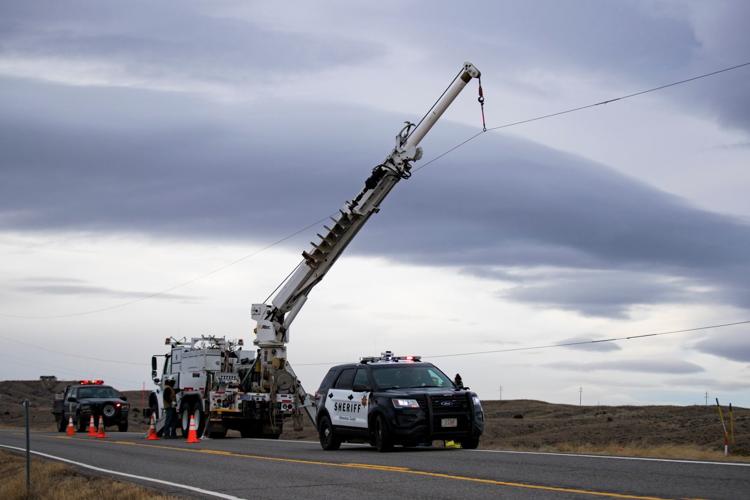 The man driving the SUV, who was wearing a seat belt, was taken to a nearby hospital with minor injuries, the trooper said.
The two were traveling west on Molt Road in a GMC Yukon when the vehicle left the right side of the road, hit the pole, knocking it down, and traveled through a fence before coming to rest on private property near mile marker 8. Law enforcement arrived to the scene around 1 p.m. Tuesday.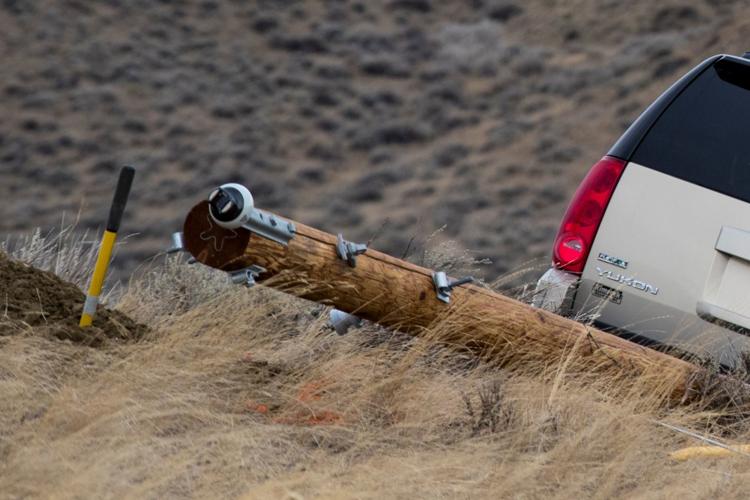 The downed power pole didn't cause a wire hazard on the road, and no power customers were impacted, Gardner said.
The Yellowstone County Sheriff's Office also responded to the scene, along with American Medical Response and the Molt Fire Department, the trooper said.
You have free articles remaining.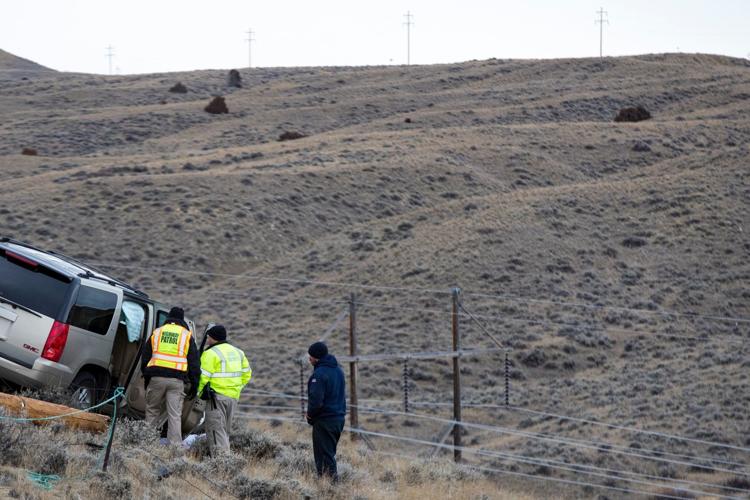 As of Dec. 23, Montana's highways had seen a total of 181 fatal crashes, according to a weekly MHP report. Since then, the Montana Highway Patrol incident map has shown three more fatal crashes; one in Mineral County, one in Dawson County and one in Missoula County, bringing the total to 184 before the new year. From Jan. 1, 2019, to Dec. 23, 2019, about 38 fatalities occurred on roads in Billings' district, which holds about 22% of the state's population.
Montana saw 182 fatal crashes in 2018, according to MHP's 2018 annual report.
MHP Capt. Keith Edgell said because many celebrate New Year's by drinking alcohol, it was likely some would drink and drive Tuesday and Wednesday. However, more people are choosing alternatives, he said.
"We've seen some trending where more and more people aren't taking that risk," Edgell said. "I think more and more people are using Uber, Lyft, or are calling a taxi or making a designated driver."
Edgell noted that since Dec. 21, more patrol units have been out on the roads. Overtime hours approved by the National Highway Traffic Safety Administration and the Montana Department of Transportation will help increase patrols until Jan. 2.
Edgell wasn't sure how many more troopers would be patrolling in the Billings area.
"It allows us to put additional troopers on the road that are not on the normal schedule, so it allows us to increase our man power during events like this," Edgell said.