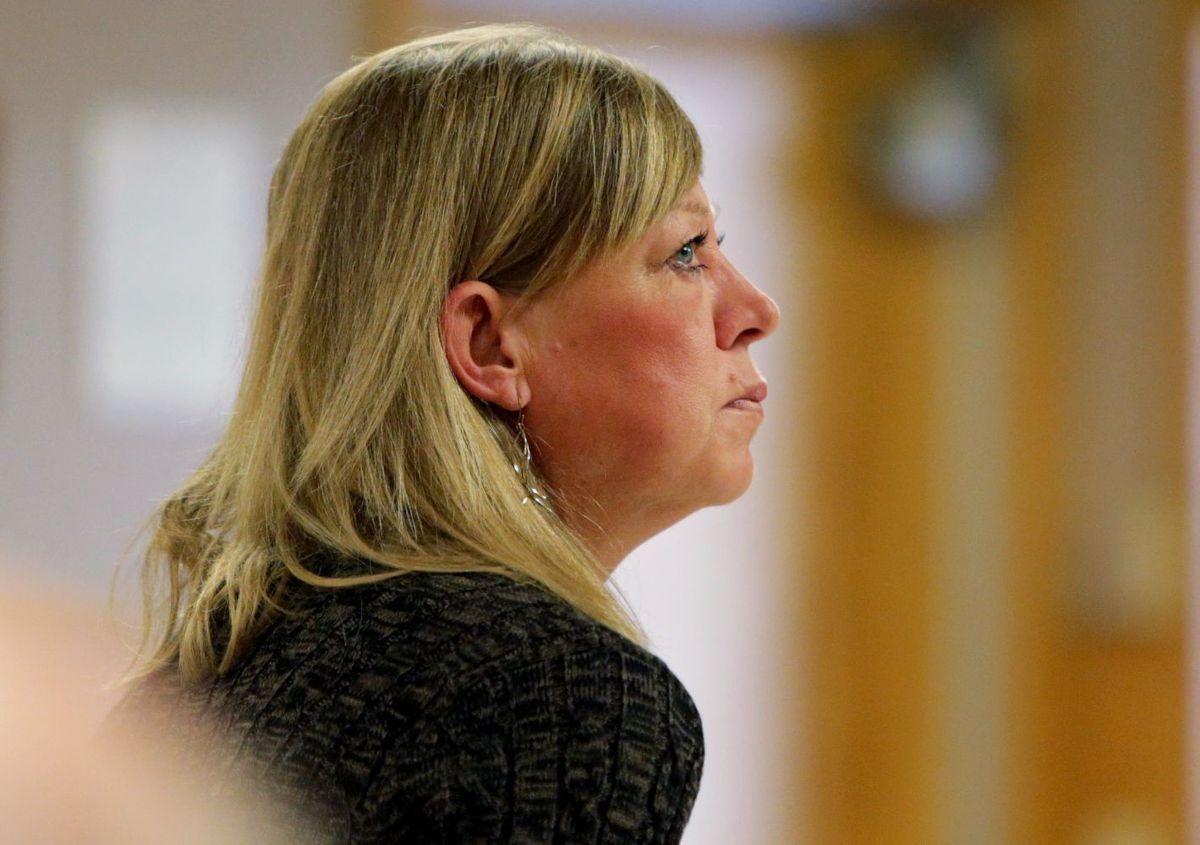 BILLINGS – The woman who showed a nude photo of her son's 13-year-old rape victim to a co-worker was sentenced Tuesday.
Pamela Fink Coleman, 51, will serve seven days in jail and be supervised for the next five years after pleading no contest in August to a felony charge of sexual abuse of children.
As part of a plea deal, Judge Russell Fagg deferred Coleman's sentencing for five years, contingent on five years of supervision under the Montana Department of Corrections.
Fagg also ordered Coleman to pay restitution of about $1,500 to the victim for counseling services the girl's insurance does not cover.
Laurel Police Department Detective Jason Wells testified during the sentencing. He said Coleman showed a co-worker a photo of a nude 13-year-old girl while the two were at work together. The co-worker recognized the girl and reported the photo to police.
The girl in the photo was one of two victims who reported Coleman's son, Jordan Todd Coleman, had raped them. Jordan Coleman, 20, was convicted of having a sexual relationship with a 13-year-old girl in early 2013.
In July 2013, Jordan Coleman raped the victim, also a 13-year-old girl, in the basement of his home after she refused to have sex with him, according to charging documents.
You have free articles remaining.
The girl told police Jordan Coleman asked her for a nude photo prior to raping her, and she sent one. When he requested another with her face in it, she refused. He told her if she didn't send the photo, he would send the previous photo to her friends and family.
The victim spoke at the sentencing and said the photo became public knowledge at her school anyway, in part due to Coleman's co-worker telling her daughter, who knew the victim. The victim said she felt disgusting and was taunted by kids at school.
"You made me believe I was something I'm not," the girl said. "You made me not want to live anymore ... You made me think this would never get better."
Coleman said she kept the photo to help her son's case, which at the time was still pending.
"Both what Jordan and you have done to me has changed me forever," the girl said. She asked that Coleman be sentenced to six months in prison.
After the victim finished speaking, Fagg told her she was a "bright, articulate" young lady. He added the seven days in jail, in addition to the recommended sentence from the county.
Jordan Coleman was sentenced in March to 30 years in the Montana State Prison, with 10 years suspended, for the sexual assaults of the two girls.
Jordan Coleman has attempted to contact the victim since his incarceration, Wells said.