Breast milk is a natural, renewable food that is environmentally safe. As the ideal food for the healthy growth and developments of infants, global public health recommendation is for infants to be exclusively breastfed for the first six months of life.
Annually, World Breastfeeding Week (Aug. 1-7) is sponsored by the World Alliance for Breastfeeding Action (WABA), a global network of individuals and organizations dedicated to the protection, promotion and support of breastfeeding. This year's theme is "Empower Parents, Enable Breastfeeding," centering around equity. Although breastfeeding is usually thought of as the mother's domain, close support from fathers, partners, families, workplaces, and communities helps create an enabling environment that empowers nursers to breastfeed or chestfeed optimally.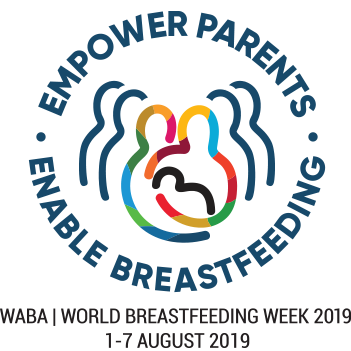 In Missoula, collaboration for breastfeeding support affords us leverage in empowering parents in their breastfeeding or chestfeeding journeys. One such example is Missoula's Baby Bistro, which serves to engage new nursers, giving them the opportunity to meet other nursing pairs, share successes and concerns, tell birth stories, and ask questions. Since its initiation in 2014 by the Missoula Breastfeeding Coalition, local lactation experts have been volunteering time to facilitate Baby Bistro. By providing a safe, comfortable atmosphere around the common interest of breastfeeding, it's a place where real understanding and connections take place on a peer-to-peer basis. Baby Bistro meets at the Missoula Food Bank every Wednesday from 11-12:30. Drop-ins are always welcome (no problem if you are running late or need to leave early). If you are pregnant or nursing, bring your kiddos and check it out. View our latest postings and like us on Missoula's Baby Bistro Facebook.
The Women, Infants, and Children (WIC) program specializes in empowering parents to enable breastfeeding through education, support, and encouragement throughout the breastfeeding journey. WIC education acknowledges and emphasizes that non-nursing partners have an important role in breastfeeding and that their support and encouragement can make the difference in breastfeeding success.
Our concerted efforts galvanize public opinion around the issue of breastfeeding in public. The Missoula Breastfeeding Coalition's Rest Stop tent is a presence at many summer events and allows family a respite in order to feed and change baby's diapers. The Breastfeeding-Friendly Business campaign helps nursers gain a measure of comfort and security as they navigate their errands around town. Life-sized cut-outs of local Missoula breastfeeding moms (courtesy of a grant from the Montana State Breastfeeding Coalition) are strategically placed in Missoula to help normalize breastfeeding in our community.
Empowering parents and ensuring their rights requires that we advocate for policies, legislation, parent-friendly workplaces, and gender-equitable social norms. A mother's return to paid work after childbirth is one of the leading reasons for supplementation with formula and early cessation of breastfeeding. Many of the world's leading companies are adopting more equitable, generous parental leave and other family-friendly policies for reputational and cost-saving benefits. A gender-equitable division of labor would recognize the unique care given by nursing parents, enable them to combine breastfeeding and work, and encourage partners to take responsibility for a larger share of other childcare duties. Partners should be encouraged to take parental leave, allowing all parents to share the responsibility of caring for their children on an equal basis. Empowering parents by providing social protection can enable and create demand for breastfeeding-friendly policies and programs that would help parents balance care with other work.
Note: This article uses the terms breastfeeding, chestfeeding, and nursing interchangeably. We recognize that parents who feed and nurture their babies from their bodies include mothers, fathers and non-binary parents who have varying language preferences regarding infant feeding. We support all parents and babies.