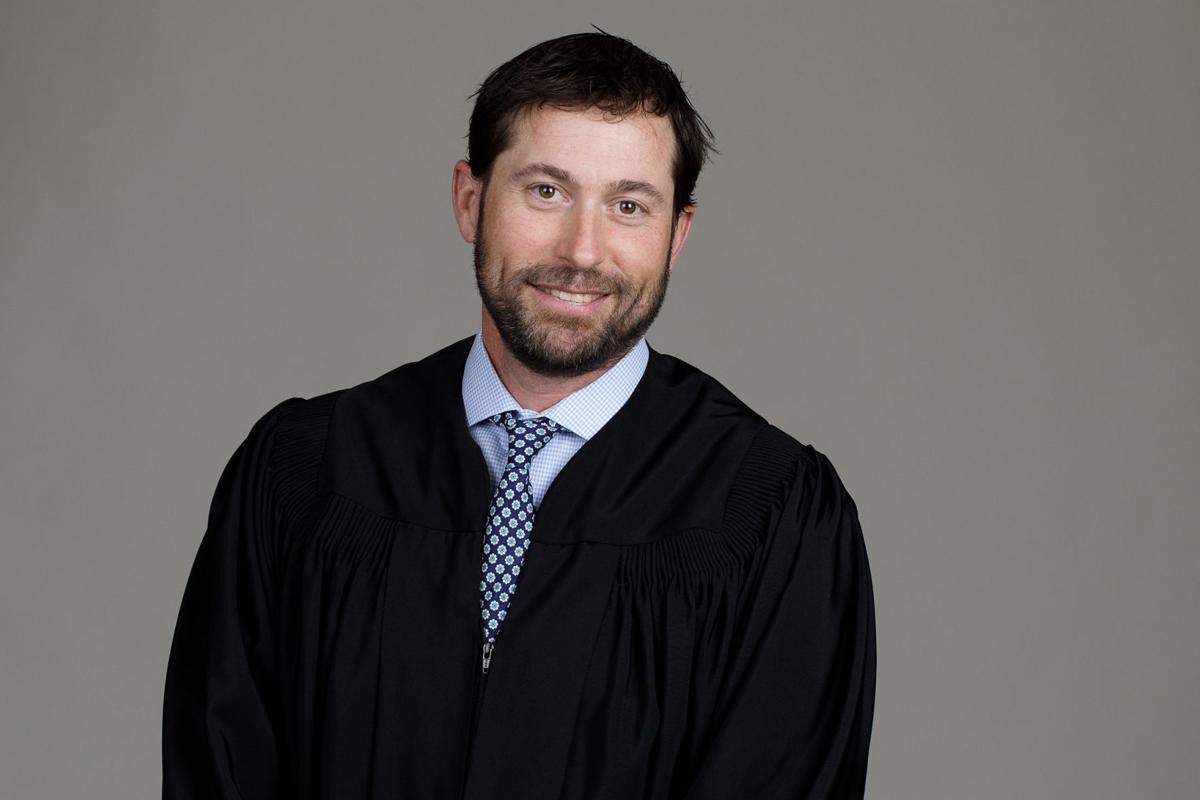 I have been a Missoula Municipal Court judge for the past two and a half years. I work every day to better serve all Missoulians, including those suffering from addiction, mental health issues and those experiencing homelessness. It is important that voters understand how things actually work in municipal court.
I exercise independent judgment, separate and apart from other municipal court judges, just as every judge should. Judges are bound by the law, not personal or "team" agendas. As John Adams said, "we are a government of laws, not of men." This remains the case to this day.
I don't, and would never, use heavy-handed fines or incarceration to enforce minor offenses. Over the course of the past three (non-COVID) years we have averaged about 10,000 cases in municipal court. Only a tiny fraction of those cases involved incarceration as part of the final disposition. I don't incarcerate people on non-DUI (Driving Under the Influence) traffic offenses. In fact, I almost never incarcerate people for any offense unless the Montana Code requires it. Incarceration is required under Montana law for offenses like partner or family member assaults, a third or subsequent theft offense, and on most of the DUI offenses.
There is a fair amount of misinformation concerning the use of warrants. We issue "appearance warrants" (non-jailable warrants), not arrest warrants  (jailable warrants) on many cases such as traffic tickets or low-level misdemeanors. Furthermore, the Montana Supreme Court has dictated that persons charged with more serious offenses — those with potential sentences of a year or more in jail — cannot be tried in absentia. As such, our court is forced to issue a warrant to comply with the law and bring the case to trial. Again, the law is the law and there is no space for a judge to insert a personal agenda and disregard the law. 
Addiction, mental illness and lack of adequate housing have a lot to do with people missing court dates. In those cases, I bend over backwards to find a  solution that resolves the current charge while helping the person get help for deeper issues. I don't believe in funding local courts off the backs of poor people. I often waive court surcharges and minimize fines. I don't believe a heavy-handed approach to fines and incarceration does anything to change people's behavior or address the root causes of their issues.
It is heartbreaking for me to see, every day, the limited local resources for substance abuse, mental and behavioral health issues and for the unhoused. I care about these programs, and I will continue to strive to bring every program that I can into a relationship with the municipal court.
I became a lawyer to help people. In my nearly 20 years as an attorney, I have worked for Montana Legal Services, representing victims of domestic abuse in civil legal matters, as a public defender for the state of Montana for over five years, and as a private practitioner doing a variety of civil, criminal and administrative work for 10 years prior to my current role as a judge. I have the support of the criminal defense bar, former mayors of Missoula and a number of Montana's District Court judges. Talk to people who know the facts and when you do, I am certain you agree that I have run my court with compassion and fairness that all Missoulians deserve.
"Experience, fairness and compassion." I am running to continue as municipal judge in Department 3. Please visit judgelerman.com to learn more.