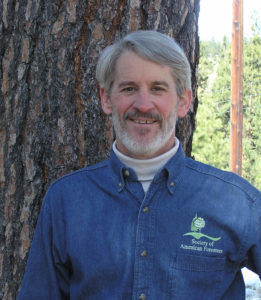 In an interview last Sunday, U.S. Sen. Jon Tester was asked what his constituents want in relation to climate change and whether it was an urgent threat. He said he doesn't hear much from his constituents on climate — they're worried about other issues, like affordable housing and broadband access. His response included, "In the area of climate change, I can tell you that not a lot of people, myself included, by the way, know what we can do today that's going to make a significant difference in the near future."
He acknowledged the impacts of climate change are real, citing his own farm, where drought led to his worst harvest in 44 years. Sadly, he offered few solutions beyond more R&D and electric vehicle charging stations.
We are experiencing another record-breaking fire season throughout the West, along with the smoke it generates and the resulting health issues. Low stream flows are negatively affecting fishing, irrigation, municipal water sources and more.
These effects don't care about politics. Scientists say we need to reduce our CO2 emissions by 7-8% per year for the next 10 years to stay below a change of 1.5 degrees C.
The Senate is drafting a reconciliation bill to invest in our future, our children's and our grandchildren's. Contact Senator Tester now at cclusa.org/senate and tell him there are many climate solutions that could be implemented in the near future and at a reduced cost if a price on carbon was included.
How does carbon pricing work? When the fossil fuel industry pays for the real cost of their pollution through a price on carbon, businesses, consumers and industry will immediately start innovating and choosing clean alternatives, made more affordable because they avoid the pollution fee.
Just look at the innovations that could use a boost from a carbon price: building energy retrofits, mass transit and non-carbon electricity. Most major car companies are rapidly unveiling new electric vehicles. Car bodies have been prototyped with cellulose derived nanoparticles that are 5 times stronger than steel, but only 20% of the weight. Cross-laminated timber can replace many of the carbon-intensive materials in the built environment. Wood fiber insulation can replace extruded polystyrene. The result of these technologies is to have our cities become carbon sinks rather than emitters.
Tell Tester that a carbon price is easy to implement quickly — British Columbia instituted a carbon fee program in six months. "A carbon tax offers the most cost-effective lever to reduce carbon emissions at the scale and speed that is necessary," 3500 U.S. economists say, because it works throughout the economy. When emissions go down, millions of lives and billions in health care costs can be saved.
A carbon price will generate trillions in revenue which can be directed to helping households adjust with a monthly carbon rebate, helping with R&D, and helping coal communities transition to sustainable alternatives.
A carbon price paired with a border carbon adjustment will protect industries that export goods to countries without a carbon fee. The Washington Post recently explained how the European Union is going to put a carbon tariff on any country without an equivalent carbon price starting January 2023, including the U.S, China and Russia. A price on carbon will keep the revenue and invest it here.
Tell Senator Tester that climate change is a priority for you and that a price on carbon will reward existing low emission technologies and incentivize new ones, while growing jobs and the economy. Carbon pricing should be a crucial component of the reconciliation bill! He needs to hear from us. Contact him at cclusa.org/senate.
Dave Atkins is co-leader of the Missoula Chapter of Citizens Climate Lobby.