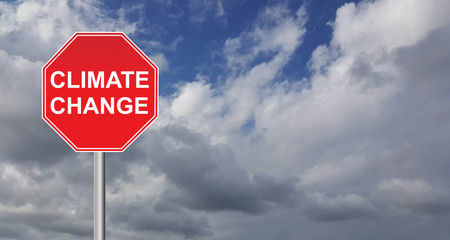 The signs of climate change are everywhere. Again we suffered through a raging wildfire season and its unhealthy smoke that together harm local economies, damage property, and strain community resources, not to mention the lives of several brave firefighters and civilians lost. Western Montana may have avoided the worst this time, but around the globe, unprecedented heatwaves smothered the Northern Hemisphere, causing hundreds of fatalities and devastating crops across Europe.
Despite these warning signs and the scientific consensus that climate change is very real and very dangerous, nearly all of our major national policies to address carbon pollution are going backwards.
Just last month, the Trump administration moved to gut fuel efficiency standards for the largest emitter of greenhouse gasses, automobiles, and pollution limits for the second-largest emitter, power plants. And the United States is now the only country in the world not participating in the Paris Climate Agreement. As the world's largest historic greenhouse gas polluter, this is unconscionable.
But this is not reflective of national opinion. According to a recent poll, 70 percent of Americans accept that climate change is happening and 58 percent say they understand global warming is caused mostly by human activities.
What to do? This weekend, people from across the globe are gathering and marching to call attention to these climate trends and our inadequate national policies to address it. They are Rising for Climate, highlighting climate solutions. Over 90 countries are joining, and nationwide, close to 800 actions are planned. We're asking for policies that promote clean energy, jobs and justice.
Here in Missoula, Montanans will be adding our own flavor to this weekend of action. In the last decade, Missoula has stepped up to the plate to address climate change, working collaboratively to make progress on municipal and community climate action plans, all to reduce our carbon footprint and build climate resiliency.
This past winter, Missoula Mayor John Engen joined over 50 other mayors to sign onto the Chicago Climate Charter, demonstrating that U.S. cities are still committed to real climate solutions even if Washington, D.C., is failing us. The Confederated Salish and Kootenai Tribes have a climate plan and have signed on to #WeAreStillIn. Other Montana communities are stepping up.
We're adding rooftop solar arrays and creating jobs as we go. We are building walkable, bikeable, enjoyable communities and supporting public transit. We are growing and buying local food, saving energy and water where we can, and working for smarter state policies. These actions matter.
With this local "can do" attitude, western Montanans will gather this weekend for our own People's Climate March. Festivities begin with a sign-making party as part of First Friday starting at 5 p.m. at the Banks Street plaza just north of the Higgins Bridge. On Sunday, the rally begins at 11 a.m. at Anderson Park on Higgins just south of Hellgate High.
Speakers include newly elected County Commissioner Josh Slotnick, Mike Durglo from the Confederated Salish and Kootenai Tribes, John Woodland from 350 Montana, Julie Sirrs from Montanans for National Security, and University of Montana adjunct instructor D'Shane Barnett. Singer/songwriter Jack Gladstone and the Salish-Pend d'Oreille drum group SnYelMn will entertain before, during and after. Before closing the rally, attendees will cross the Higgins Street Bridge to join the community festivities at Sunday Streets.
Please attend our People's Climate March. Bring your family and friends. Let's make a statement right here in Missoula that we care about our children's future. Climate change is real, and it's serious. Local action needs to be paired with bold national policies. We aren't getting them now. That's not acceptable. Let's Rise for Climate.
This opinion is signed by David Merrill of the Sierra Club, Dave Dittloff of the National Wildlife Federation, Amy Cilimburg of Climate Smart Missoula and Skye Borden of Environment Montana.
Catch the latest in Opinion
Get opinion pieces, letters and editorials sent directly to your inbox weekly!