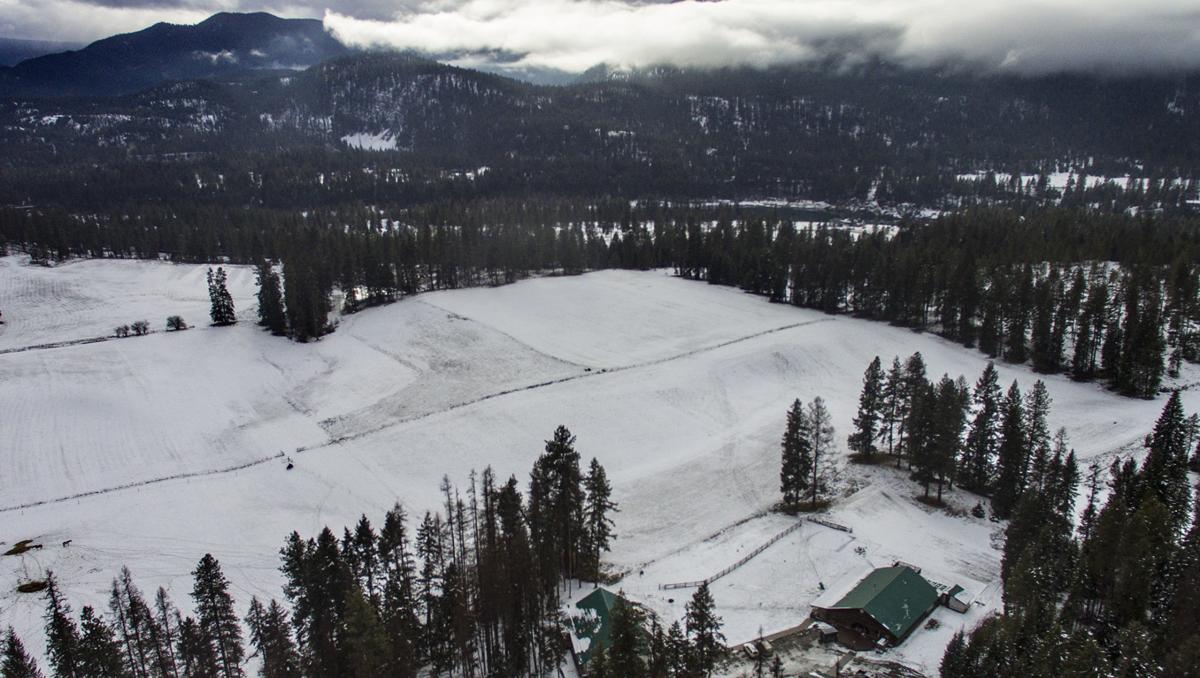 The Missoulian Editorial Board has previously called for support for two bills awaiting action in the Legislature that would finally put in place long overdue protections for youth in private alternative treatment programs. Add to these an equally important measure, currently in the drafting process, that promises to ensure effective oversight of these programs.
Together, these three legislative reforms would provide the necessary safeguards to require that these programs follow the rules — and shut down those that don't. As it stands, the sole regulatory authority over this industry has little motivation to hold them to even minimal standards, and no teeth to punish even the worst programs.
Perhaps worst of all, the entire system is kept shrouded in secrecy. Parents of troubled youth and the general public may assume that a licensed program has met rigorous standards and adheres to best practices – and some certainly do. But others, as shown in the Missoulian's recent "Troubled Kids, Troubled System" have not, and the kids under their care have paid the price.
Thankfully, this legislative session is poised to be the one in which regulatory improvements are made at last.
House Bill 282 would make it a crime for program employees to have sex with the vulnerable youth in their care, even if those youths are older than the age of consent of 16. Introduced by Rep. Denley Loge, R-St. Regis, the bill has picked up a number of co-sponsors and easily sailed through the House on a 97-2 vote on its third reading. The Senate Judiciary Committee must take the next step to move this bill to a floor vote and on to the governor's desk. Missoula's own Sen. Diane Sands is a vice-chair of this committee.
House Bill 222 would eliminate the so-called "religious exemption" that allows programs affiliated with a religious organization to avoid oversight of any kind. Introduced by Rep. Zac Perry, D-Hungry Horse, this important bill is still hung up in the House Judiciary Committee, which won't even hold a hearing on the proposed legislation until March 15. We urge readers to contact committee leadership to urge action on HB 222 without undue delay. Rep. Alan Doane, R-Bloomfield, is chair of the committee; Rep. Kathy Kelker, D-Billings, and Rep. Barry Usher, R-Billings, are vice-chairs.
And the bill draft known as LC3217 would terminate the board charged with licensing residential programs for youth, and transfer those duties to the Montana Department of Public Health and Human Services. Last week in Missoula, Gov. Steve Bullock told the Missoulian he would support such a move. 
Incredibly, the Private Alternative Adolescent Resident or Outdoor Program (PAARP) board is currently housed under the Department of Labor & Industry, which oversees no other industries even remotely related to caring for troubled adolescents. It consists of five members, three of whom run the same youth treatment programs they are supposed to regulate. The other two members are not required to have any experience or expertise in education, mental health care, behavioral challenges or otherwise.
Indeed, even the counselors employed by these programs are not required to have any special training – despite the fact that the children in their care may have serious emotional, behavioral or physical needs.
Background checks are not readily available to the public, inspections take place rarely and largely perfunctorily, and complaints result in consequences even more rarely.
Clearly, change is overdue. Moving the board's responsibility under the umbrella of DPHHS would allow an agency with direct expertise in an array of children's health services to lend those resources to the regulatory process. Further, it would ensure that serious complaints involving alleged abuse or neglect are investigated by officials with the expertise to make fair judgements and the authority to hold offenders accountable. Ideally, they would offer training for program employees to share their considerable knowledge on teen health and safety, thereby warding off potential problems before they can get out of hand.
The current board is not functioning well. Some programs haven't been inspected in years, and some of the materials they do submit to the board are badly outdated. While it makes perfect sense for industry representatives to have a hand in crafting sensible rules, since they are the ones who best understand the unique challenges of their industry, it makes no sense at all to also put them in charge of making sure they follow those rules.
The state of Montana currently counts 16 licensed private residential schools, most of which are in relatively remote locations near small communities in western Montana. Many of their students come from out-of-state, which makes it extra challenging for parents to keep close tabs on their children's progress. It's understandable that they would assume licensed programs at least meet baseline standards for health and safety. Sadly, the state cannot truly provide this assurance.
At least 58 complaints have been made to the PAARP board over the past dozen years, ranging from billing disputes to mistreatment of students, and not one has resulted in a meaningful consequence.
As Rep. Perry told the Missoulian last week, "We're talking about the health and safety of one of the most vulnerable populations in Montana, with kids that are going to these camps and residential programs."
To leave a message for up to five individual legislators or one legislative committee, call (406) 444-4800 or use the online messaging form at https://leg.mt.gov/web-messaging.