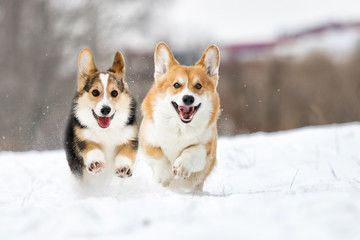 Western Montanans love our dogs. In these hyper-partisan times, they hold out as one of the few remaining things around which we can all still seem to unite. Democrat or Republican, climate activist or denier, avid hunter or vegetarian — we all love our dogs.
So it was with universal outrage that western Montanans received the news last month of one couple's tragic loss of their 18-month-old dog, Betsy, caught by the neck in a poorly placed trap. The family had been out for a stroll along the Clark Fork River one mild day in early December, as so many Missoula families are wont to do when the weather breaks.
The conibear trap was set about a block from Hawthorne Elementary School, a neighborhood families frequently walk through in all kinds of weather. Trapping is illegal within Missoula city limits. Additionally, the trap lacked legally required tags.
If there's a bright spot to this tragedy, it's in the trapper's response to his deadly mistake. Jaymz Partida, 45, immediately accepted full personal and legal responsibility. He and his nephew, Michael Bruno, were both cited by the city and Partida made no attempt to dispute the charges. He pleaded guilty in court, not only losing his hunting, fishing and trapping privileges for the next 10 years but going a step further by promising never to trap again.
He also was sentenced to six months in jail, with all but five days suspended. The five days could be served either in jail or in a work release program. And he has to pay $395 in restitution, and still faces the possibility of a civil suit.
The court also ordered Partida to attend a trapping class offered by Montana Fish, Wildlife and Parks – too little, too late, given that he intends to never trap again. But other trappers in Montana could undoubtedly benefit from these trapper education courses.
The sad fact is that Betsy is not the first, nor will she be the last, family pet killed in a trap. Indeed, this is one the primary motivations behind still-active efforts to ban trapping on public lands. But there are measures trappers can take to reduce the likelihood of catching a non-target animal, and trapping classes are a good way to ensure that they know how to take those measures.
Forwarded by Bozeman Republican Rep. Kerry White, with "suggested modifications" from the Montana Trappers Association, the new bill would require all trappers to complete the program in order to obtain a trapping license. That is, unless the individual has already completed the advanced level of the Youth Trapper Camp, Inc. program, or is older than 35 years of age.
That last one is a bit of a head-scratcher. Why should those born before Jan. 1, 1985 be exempted? This otherwise arbitrary date was most likely chosen because it's the same for a hunting license. Clearly, the proposal is aimed at new trappers. But someone could just as soon take up trapping at the age of 45, or move to Montana from another state and not be familiar with Montana's trapping rules and regulations.
The course itself would be offered by the Montana Department of Fish, Wildlife and Parks, but incorporate the Montana Trappers Association manual, as well as classroom and field instruction. It would cover ethics, best practices, equipment, regulations — and nontarget species avoidance.
The proposal is based on House Bill 517, which was introduced in the most recent legislative session by Rep. Bridget Smith, D-Wolf Point, but never made it out of the House Fish, Wildlife and Parks Committee.
The Environmental Quality Council is a committee of 12 state legislators, plus four public members and one nonvoting member who represents the governor. Its members met in Helena for two days last week and covered a number of important topics in addition to the trapping proposal, including an update on Montana's wilderness study areas and a study of chronic wasting disease.
It is scheduled to meet again in March. In the meantime, the public can let committee members know that they fully support the proposed trapping education requirements. It's a sensible step toward a safer outdoors for our dogs, and represents solid middle ground on which both trapping enthusiasts and trapping opponents can agree. Rep. Willis Curdy, a Democrat, is Missoula's representative on the council. Other members from western Montana are Rep. Steve Gunderson, R-Libby, and Rep. Theresa Manzella, R-Hamilton.
Other proposals will doubtless prove much more contentious in the coming months. Last August, the Montana Fish and Wildlife Commission approved several new trapping regulations on a close vote. In all, nine new rules were passed, ranging from adjusting the quotas for certain animals, to requiring that trappers report non-target animals they catch by accident. One important change directs trappers to set their traps no closer than 50 feet to any road or trail.
Montana is still seeking a balance between the dwindling number of trappers who say their skills are a necessary wildlife management tool and those who would like to see fur trapping banned entirely from public lands.
But one area of agreement is on the need for greater education. Trap-release clinics supported by both sides teach regular folks how to safely open a trap in case a pet is accidentally caught in one. A group called Footloose Montana will host the next clinic in Missoula on Saturday, Jan. 25 at 1 p.m. at St. Anthony's Parish, 217 Tremont St. It's free, and more information is available at www.footloosemontana.org.
Trappers should be required to complete an education program before setting out traps on Montana's shared public lands. Those who plan on taking their dogs with them into the great outdoors ought to consider educating themselves as well.
This editorial represents the views of the Missoulian Editorial Board: Publisher Jim Strauss, Editor Gwen Florio and Opinion Editor Tyler Christensen. 
Catch the latest in Opinion
Get opinion pieces, letters and editorials sent directly to your inbox weekly!