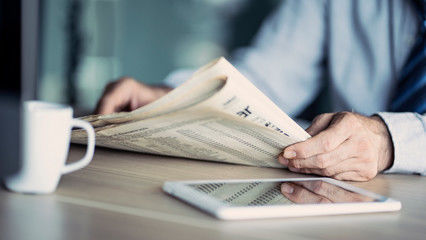 Last Sunday the Missoulian encountered a problem we've rarely experienced before.
A guest column about New Market Tax Credits was published under the name "Ben Charles." Only "Ben Charles" doesn't really exist.
The Missoulian receives dozens of guest column submissions each week — sometimes dozens a day. We have long required writers to provide their real names, current city of residence and a phone number with which to reach them. We use this information to verify that the writer did in fact write the column and does in fact want it published in the newspaper.
Guest columnists are subject to additional requirements and scrutiny; they are, after all, allowed up to 600 words to make their point, in contrast to a 200-word letter.
All these requirements are meant to ensure a basic level of transparency and accountability for our readers.
Which is also why we do not ever publish anonymous commentary, nor do we allow writers to use pseudonyms or "pen names."
But "Ben Charles" eventually admitted, days after his column was published, that he provided us with a false name. He refuses to provide his real name. Our response was to immediately pull his column from the Missoulian website.
And in the future, we intend to take extra precautions to verify the true identity of writers. It's unfortunate that such steps would become necessary, after so many years of success using a less burdensome verification process.
To be sure, writers have requested anonymity in the past — and have been informed that without their real name attached, their comments would not be published by the Missoulian. Even more rarely, we've caught folks trying to submit letters under someone else's name. Perhaps most memorably, one individual once sent us a letter "signed" by Mayor John Engen (this one was especially easy to invalidate).
To be as clear as possible: The Missoulian expects, and our readers deserve, full accountability — the kind of accountability that can only come from attaching a writer's real name to his or her opinions.
You have free articles remaining.
Here's where it gets murkier.
Sometimes, guest columnists have a little help writing their columns. They might ask for input from experts, advocacy groups or others with applicable background on the subject, but not directly quote or site them as sources.
Political campaigns, marketing groups and lobbyists regularly reach out to individuals and urge them to write letters or columns to their local newspapers. Some will suggest a particular focus for their topic, and others might even provide a list of talking points.
It's a reality that seems to grow each election cycle, as ever more money is pumped into campaigns and ballot initiatives. In general, letter-writing campaigns have become better coordinated and more sophisticated.
Last week, The Washington Post reported that newspapers including the Missoulian and Billings Gazette had published opinion pieces submitted by state legislators who had received a lot of writing and editing assistance from an insurance industry lobbyist.
Actually, that particular lobbyist, John MacDonald, has represented a number of clients over the years, including the City of Missoula and the Montana Newspaper Association, of which the Missoulian is a member. He was indeed representing a group that opposes Medicare for all when he worked with Democratic Sen. Jen Gross and Rep. Kathy Kelker, both from Billings, to craft their opinions criticizing the single-payer proposal.
The report focuses on this single issue because a group on the other side of the issue, called Medicare for All Now, made a public records request and turned over copies of emails between a handful of legislators and lobbyists in Montana and Ohio.
But the reality is that representatives from any number of advocacy groups make a regular practice of working with elected officials, business leaders and other respected members of the community to submit opinions on a wide array of topics. Candidates for elected office often employ staff who help them polish their message, be it for a speech or a newspaper column. Proponents and opponents of recent initiatives have actively solicited those on their side of the issue to sign their name to pre-written "form letters." Sometimes they even offer to send these letters to the newspapers on behalf of the signer.
We do our best at the Missoulian to identify form letters and contact the signer to let them know that we won't publish such commentary, as we consider it a form of plagiarism, but that we would accept a letter written using their own original words.
The marketplace of ideas is a messy, rowdy arena. Newspaper Opinion pages offer one moderated, no-cost corner in which to discuss matters of public importance and debate the issues of the day.
If someone is being paid to provide an opinion, that should be disclosed. If an opinion includes material from another writer, that source should be cited. And all submissions must include the writer's real name and biographical information.
By the way, this editorial, like all Missoulian editorials, is signed by all three current members of the Missoulian editorial board. It was written by Opinion Editor Tyler Christensen, with editing assistance from Publisher Jim Strauss and Editor Gwen Florio.