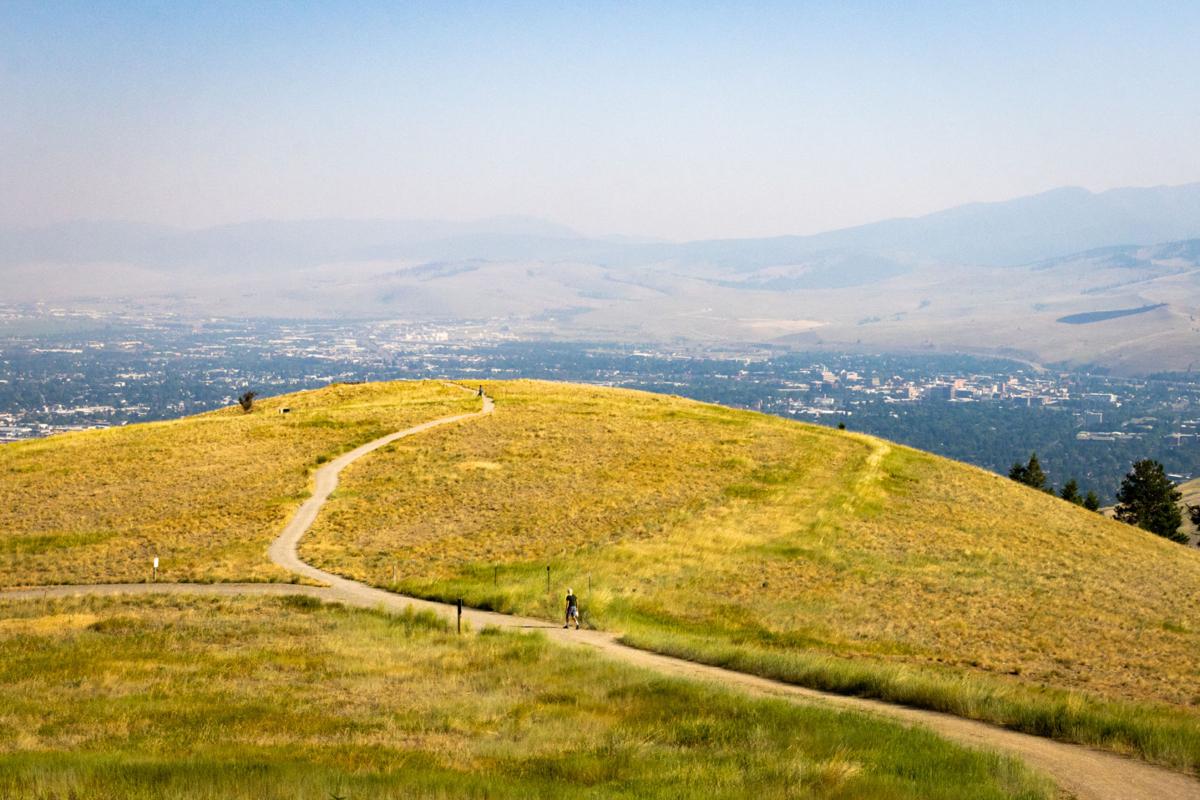 Every acre of Montana is in one of two conditions right now: Burning, or ready to burn.
Fire danger is extreme across the state, which, like much of the West, is in a megadrought. The degree of fire danger we normally associate with late August is here six weeks early. Smoke befouls our air, and unlike most years, most of the smoke we're choking on is from Montana fires.
It's hard to know from day to day how many places in the state are on fire.
We do know that a major fire — caused by a mishandled motorized vehicle repair in an area of National Forest that had been closed to such vehicles — threatened Red Lodge and burned almost 50 square miles, torching more than two dozen homes.
We know that a 2,500-acre fire, not yet contained, near Craig was caused by a vehicle pulling a trailer — not that the driver was at fault, but it's an indication of the extreme danger we're in.
We know 5,000 acres in the beautiful Deep Creek Canyon between Townsend and White Sulphur Springs have burned, cause unknown.
We know there are fires blazing uncontained near Roundup, near Ennis, near Wise River, near Neihart, near Lolo, and many more.
We can debate the causes and role of global climate change in our crazy, dangerous weather until the cows come home (or starve on burned rangeland). But right now, what's most important is not the debate but the precautions we all must take to keep this ominous fire season from being even worse.
Stage 2 fire restrictions are in effect on National Forest lands. That means, simply, don't build fires, campfires or stove fires including briquette fires, torches or other open flame. If you use pressurized or bottled liquid fuel stoves, make sure the area is cleared of all overhead and surrounding flammable material within three feet.
It also means no smoking except within an enclosed vehicle or building, a developed recreation site, or while stopped in an area that is barren or cleared of all flammable material.
No using motorized vehicles off of designated trails.
No operation of a chainsaw or other internal combustion-powered device without a spark-arresting device installed.
No fireworks or explosive devices like exploding targets.
Those common-sense regulations make sense whether you're on National Forest land or not.
So please — enjoy the summer carefully. Don't make an irresponsible decision that could start a catastrophic fire.
The Billings Gazette Editorial Board includes President and Publisher Dave Worstell, Regional Editor David McCumber, and Chief Photographer Larry Mayer.