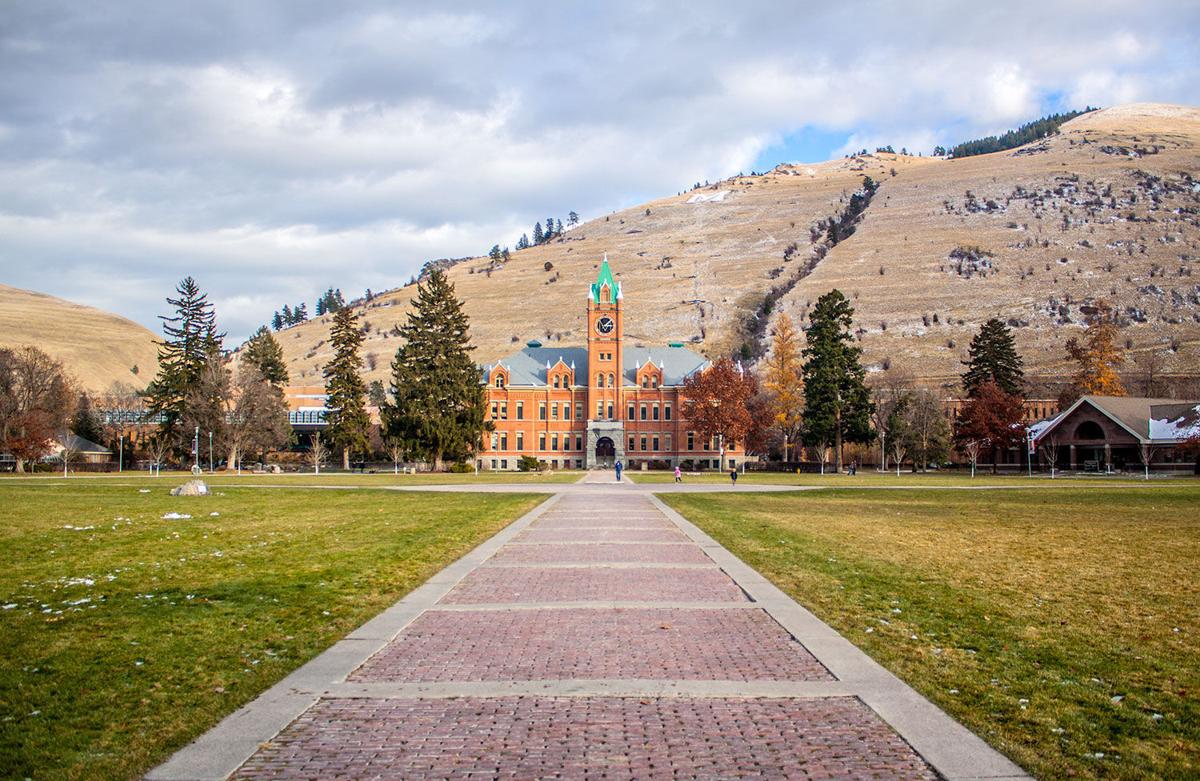 A new school year kicks off this week full of promise, with students in Missoula heading to their classes under clear, smoke-free skies — so far.
But like the weather, the future can be hard to predict.
A recent Missoulian series that closely examines the higher education landscape in Montana provides a timely atlas. Over the course of a full week, these stories mapped out the many inter-connected roads that lead to college, pointing out common roadblocks and detours, but most encouragingly, highlighting promising paths to success.
These include effective efforts to provide more than just academic services to students who face a variety of challenges in pursuing higher education. Some of these students may be coming from rural communities where sheer distance and lack of access to modern technology are a hurdle. Others come from low-income families where financial barriers, such as affordable housing, can quickly add up. Non-traditional students come with family obligations that take priority over studies. And many Native American students experience culture shock and an unwelcoming campus community at schools outside Montana's tribal reservations.
Many of these are longstanding difficulties, and any number of universities and colleges have tried to address them over the years. But in recent years, with smaller classes of high school graduates and shrinking enrollments, finding ways to attract and retain students has taken on new urgency.
Last week, University of Montana President Seth Bodnar talked about making headway on these fronts and setting solid new goals. Like universities and colleges across the nation, the flagship campus in Missoula has seen steep enrollment drops and budget cuts. But unlike some other institutions, UM is slowly turning this trend around.
On the enrollment front, the university has seen a summer enrollment increase two years in a row now. While the number of students taking summer classes compared to fall enrollment is relatively low, at about 3,000, and the increase in summer enrollment this year was a scant 3%, it still marks the highest summer enrollment in five years.
Further, Bodnar expects the incoming class of freshman students to increase over last year. He explained that he still expects overall enrollment to be lower, but not by as much as in recent years.
Similarly, UM has chipped away at its budget hole by tightening spending and taking in more revenue than anticipated, ultimately reducing the deficit to a projected $4 million for the coming fiscal year. It was $10 million in January 2018, when Bodnar took the helm at UM.
Equally noteworthy, UM is setting plans to raise its retention and graduation rates, which lag behind the national average. Data from the Montana Office of the Commissioner of Higher Education show that the retention rate in 2017 was 72% and the graduation rate was 46% at UM. Bodnar announced that the university is setting a new first-year retention rate of at least 80% and a six-year graduation rate of 60%.
This means dedicating more resources and placing more emphasis on strategies that have proven helpful to students. Across Montana, different institutions are trying out different, sometimes overlapping, approaches.
As noted in the Missoulian's series:
The Little River Institute at MSU-Northern in Havre has helped drive retention rates by supporting Native American students with tutoring, mentoring and peer connections. Before the Little River Institute launched, Native student retention was a dismal 57%. In 2019, it reached 86%. Meanwhile, the percent of Native students attending has grown from 12% to 18%. Not coincidentally, the campus ties with Montana Tech in Butte for helping low-income graduates land high-paying jobs, with Helena College coming in next place.
The new Hilleman Scholars Program follows 50 students from their freshman year through graduation. The students start at an academic disadvantage, but the director of the program at Montana State University-Bozeman says preliminary data after the first four years show students in the program do as well or better than their peers.
UM-Western in Dillon has grown enrollment by overhauling its educational model and switching to a block schedule system, becoming the first public university in the United States to do so.
At Helena College, students involved with TRIO Student Support Services — which provides support for students with disabilities, from low-income families or who are the first generation in their family to attend college — are encouraged to tell their personal experiences through Necessary Narratives.
Montana's education leaders at every college and university in the state are smart to keep a watchful eye on these initiatives and study them closely to see if their success might be a good fit in their own communities.
In Missoula, the university has already seen a measure of success with its TRIO Program, which leverages federal dollars to provide student support and which enjoys a student persistence rate of 88% at UM. The university is also boosting its pool of advisers and revamping the advisory process. And it will participate in the Montana University System's new pilot program, Montana Project 10, based on a model originally developed at CUNY, City University of New York. That project is specially aimed at lower-income students, and seeks to boost graduation rates among that vulnerable population by at least 10%.
Montana students are fortunate that the state continues to invest in them, and in the future, with a continued tuition freeze. This helps keep higher education more affordable for more students, and a bargain compared to tuition in other states.
Time will tell whether the Montana University System has weathered the worst of the storm or if as-yet-unknown challenges arise in the near future. For now, it's encouraging to look back at the recent progress that's been made and to see that our colleges and universities are taking steady steps in the right direction.