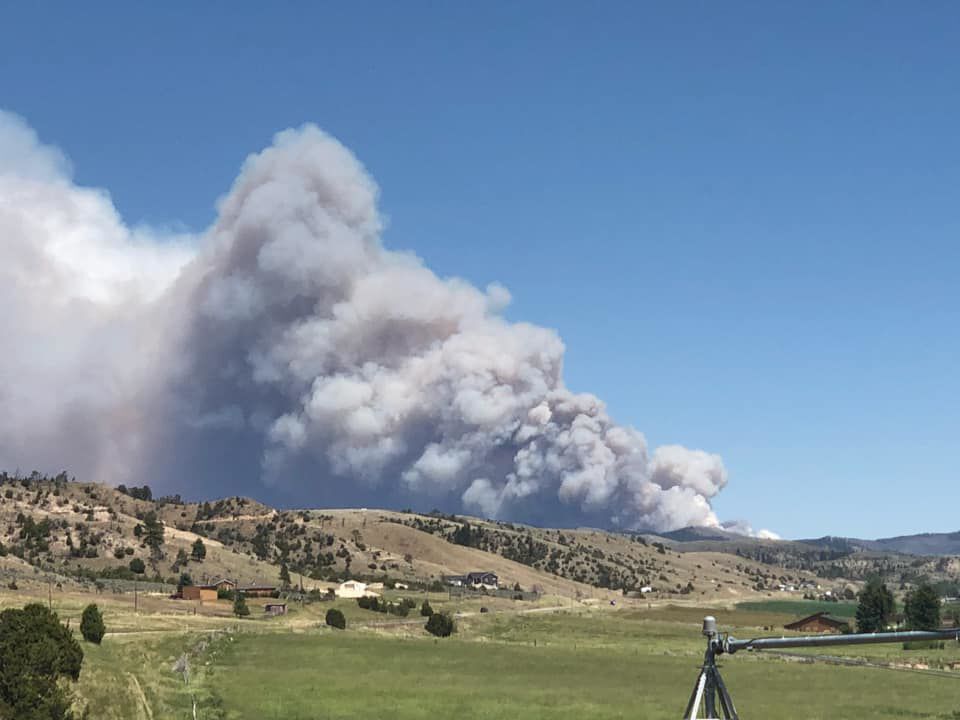 It's happening again. Average daily temperatures are rising, fire danger warnings are ticking toward the red zone and the Missoula Fire Department rescued a drowning man from the Clark Fork River last week.
It's summertime in Missoula, Montana.
Fortunately for the Garden City, the drought and high heat waves rolling through the West this June have so far skipped our inversion-prone valley. In the coming weeks, however, and for Missoulians planning out-of-county excursions right now, it's smart to heed some common-sense precautions to protect ourselves and our loved ones.
It's a common misconception that the hottest part of the day comes around noon. In fact, noon is when there's the most direct sunlight, so it's an important time to stay covered—by sunscreen if nothing else. The hottest part of a summer day is actually around 3 p.m., when it's best to plan on being someplace cool.
"Someplace cool" only includes a car if there's air conditioning. Too often, children and pets are left unattended in parked vehicles on warm days, with tragic results. If the outside temperature is 80 degrees, the temperature inside a vehicle can rise to 109 degrees within 20 minutes, according to the Centers for Disease Control.
Children are more easily overheated than adults, but other people at risk of overheating include elderly adults and people with disabilities, and men tend to be more affected by high heat than women, as reported by the CDC. To avoid problems, try to stay indoors or in the shade during the hottest part of the day, and wear light, loose-fitting clothes.
Most importantly, stay hydrated. Special note: A can of Cold Smoke does not count as hydration, nor does a huckleberry spiked cocktail. Alcohol and caffeine actually prevent the body from releasing heat and can lead to dehydration, so they are best imbibed along with water or other fluids.
Speaking of water, it's natural for Montanans to try to beat the heat by flocking to our favorite rivers and lakes, but remember, it's still early in the season and the streams are running fast and high. Before venturing into the water, scout the area thoroughly, bring appropriate flotation gear and never, ever swim alone.
With Independence Day coming up, people are already buying and testing an arsenal of fireworks, despite the fact that most fireworks are prohibited within city limits and on public lands within the county.
For pity's sake, fellow Missoulians, please don't light any flammable objects and blast them into the sky. The booming terrorizes our pets and wildlife, and is a nightmare for many veterans with post-traumatic stress disorder. Besides, Montana's fire season is already off to a terrible start. The last thing we need is an errant spark igniting another new wildfire.
Last week, Montana fire crews were already battling half a dozen wildfires, including a new fire in the Pryor Mountains that scorched through 4,500 acres by Wednesday, the same day the Federal Emergency Management Agency authorized funds to cover firefighting costs on the Robertson Draw Fire near Red Lodge that started June 13 and has burned more than 21,000 acres, forcing people to evacuate from their homes. Meanwhile, the Deep Creek Fire jumped Highway 12, forcing that route to close between Townsend and White Sulphur Springs.
The firefighters who respond to these blazes put their lives at risk to do so. A helicopter crash at the Deep Creek Fire led the Montana Department of Natural Resources and Conservation to declare a 48-hour safety stand down for all its aircraft, which includes seven helicopters and three fixed-wing aircraft. The five people aboard the helicopter all survived, and the cause of the crash is under review. One firefighter from West Yellowstone died this month after he was injured while responding to a fire in New Mexico. 
The
2021 fire season briefing
 from state and federal agency administrators and fire management officers earlier this month warned Montana to brace for an above-average fire season due to extreme drought conditions in parts of the state. Gov. Greg Gianforte, while announcing that the state is prepared for the season, also emphasized that residents need to do their part.
"All Montanans must work together to reduce the burden on our firefighting resources this summer and prevent wildfires," Gov. Gianforte said.
For most of us, that means limiting campfires to approved areas only, and making sure they are out cold before leaving. It also means refraining from throwing cigarette butts out the car window, and refraining from parking vehicles on dry grass.
The vast majority of wildfires this year have been human-caused. It was only about 10 months ago that two young boys playing with a lighter started a fire that burned nearly 25 acres up the face of Mount Sentinel. 
Fire season has just begun, and it's shaping up to be a long, hot one. Let's do our part, and encourage our friends and neighbors to do the same, to get through it as safely as possible.
This editorial represents the views of the Missoulian Editorial Board: Publisher Jim Strauss, Executive Editor Jim Van Nostrand and Opinion Editor Tyler Christensen.