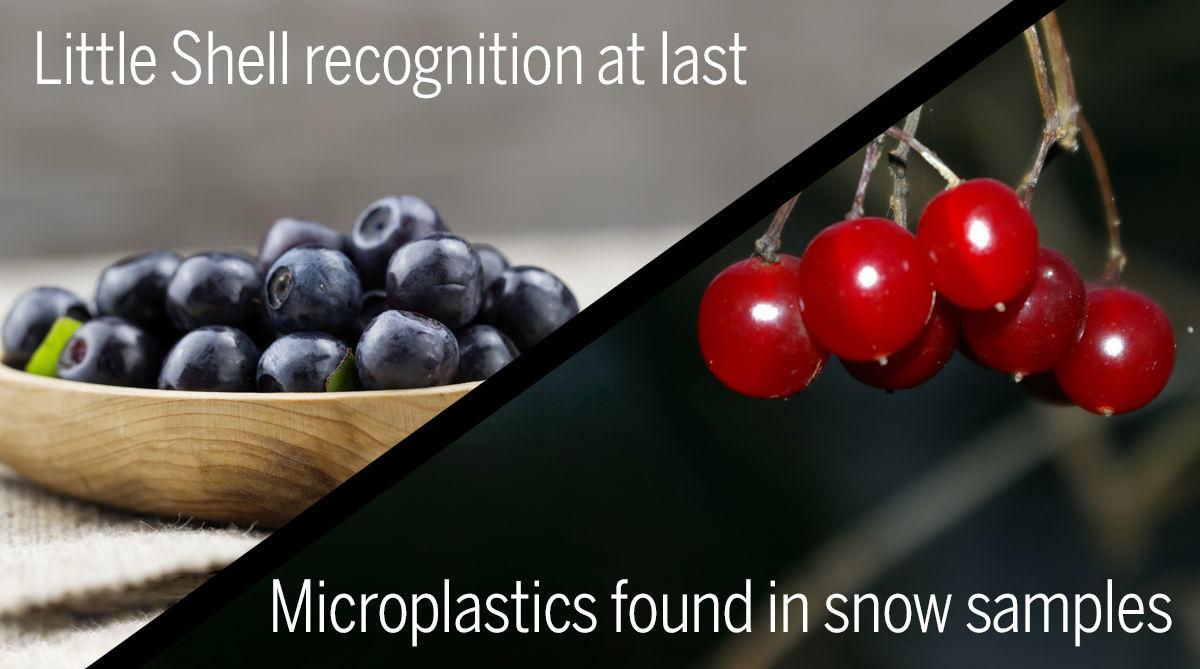 Securely housed huckleberries to the welcome news that the Missoula Housing Authority's request for 32 Section 8 housing vouchers was filled in full by the federal Department of Housing and Urban Development's Veterans Affairs Supporting Housing program, in addition to 25 housing vouchers for youth aging out of the foster care system. And last month, the Housing Authority learned it would receive 20 new vouchers to help families with disabled members. While Missoula's housing problem won't be entirely solved by a few dozen housing vouchers, the Housing Authority has good reason to celebrate its first increase in vouchers in 20 years — as it means more people will be able to pay their rent and avoid becoming homeless.
Bags of huckleberries to the Missoula Fresh Market campaign that raised nearly $16,800 for the Montana Food Bank Network. The grocery store provided reusable tote bags to customers for free, with a suggestion that they donate the savings to the food bank fundraiser. The idea got a major boost from over a dozen local businesses that bought thousands of bags for their employees, helping to keep plastic bags out of the landfill while moving the Montana Food Bank Network closer to its 2019 fundraising goal of $70,000.
You have free articles remaining.
Microscopic chokecherries to the recent discovery of microplastics in Montana snow and rain. A Montana State University research team collected snow samples over the past year and found polyester fibers and other microplastics in dozens of them. Their findings echo a recent study from the Environment Montana Research & Policy Center that found microplastics in 33 water samples taken from 50 different sites around the state. It appears the presence of microplastics may be more widespread than previously thought, and their environmental and health effects are still unknown.
Huckleberries piled on a sled to Seeley-Swan Search and Rescue for braving adverse winter weather overnight to help five snowmobilers make a safe return after one rider's machine fell through the ice into Lake Dinah. As described by the Missoula County Sheriff's Office, the rider had to swim out of the lake and the group struggled to find their way out as it grew dark and temperatures dropped. They were rescued at about 2 in the morning after a Search-and-Rescue crew member on a snowmobile broke a trail for them to follow.
Historic huckleberries to the passage, at long last, of federal recognition of the Little Shell Tribe of Chippewa Indians in Montana. The tribe of about 5,400 enrolled members has fought for decades for official recognition, but despite receiving recognition by the state of Montana nearly 20 years ago, and bipartisan support from Montana's congressional delegates, legislation to correct this oversight has lagged in Congress — until now. The U.S. House, on a 377-48 vote, last week passed the National Defense Reauthorization Act with the Little Shell recognition provision tucked inside, and on Tuesday, the Senate followed suit with an 86-8 vote, sending the measure on for the president's signature.
"This is a momentous day," Little Shell Chairman Gerald Gray stated in a joint press release from the offices of Montana's U.S. Sens. Jon Tester and Steve Daines. "Today is the day that Chief Little Shell fought so hard to make a reality. Our ancestors are smiling today because this fight is over. The Little Shell Tribe can now continue forward in ensuring that our future generations will thrive and that our traditions and cultural values never disappear."