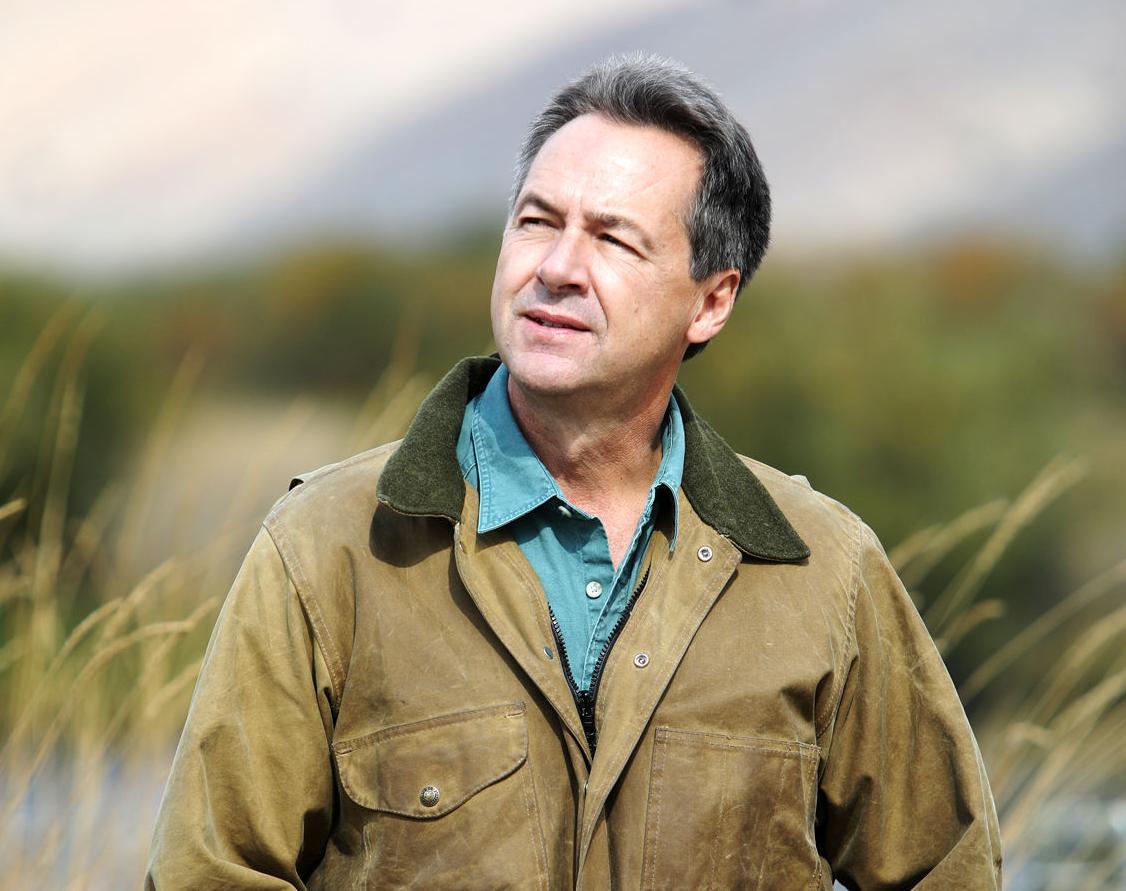 In all fairness, Montana has been well served by our two current senators, Steve Daines and Jon Tester.
However, Steve Bullock makes a good point: Montana could be better served.
Both Bullock and Daines have robust records for voters to review before determining who would best represent Montana in the U.S. Senate for the next six years. Daines was elected to the post in 2014, and served as Montana's U.S. representative for one term prior to that. Meanwhile, Bullock has served as Montana's governor since 2012, and prior to that served one term as attorney general.
Both candidates are moderates within their respective parties. Generally, their views often seem to align with the majority of Montanans on big issues such as public lands and the environment, business and industry, and government accountability and transparency.
One significant difference, however, is that Bullock has led consistently with a steady hand, occasionally even notching landmark national wins for Montana. He has been a forceful advocate for his priorities, yet he has avoided major controversies and acted as a damper when tensions flamed — regardless of whether the fires were set by Republicans or Democrats.
Daines, while also racking up an impressive number of accomplishments, has also taken several hard dives into political cesspools Montana could have avoided. And instead of acting as a check on President Trump's worst impulses, he has either remained silent or cheered him on — to the embarrassment of many Montanans.
Last year, for example, President Trump fired off some tweets incorrectly accusing four newly elected members of Congress, all women of color, of coming from corrupt countries and telling them to "go back" where they came from. They actually came from New York, Minnesota, Michigan and Massachusetts. It was hateful, xenophobic, divisive rhetoric — and Daines only made it worse, posting a statement saying, "Montanans are sick and tired of listening to anti-American, anti-Semite, radical Democrats trash our country and our ideals. We're the greatest country in the world. I stand with @realdonaldtrump."
Montanans expect our senators to stand with the president when he is on the right track — and to hold his feet to the fire when he is off the mark. When the Obama administration strayed, Sen. Tester was often among the first to say so.
When the Trump administration stepped out of line, it was Daines' duty to speak up, but so far he has shirked that duty. That is not something Montanans can just brush aside.
Neither should we excuse his twisted explanation for moving forward with a U.S. Supreme Court confirmation shortly before an election, a complete reversal from the position he took when President Obama nominated a justice in 2016. "I don't think it's right to bring a nominee forward in an election year," Daines said then.
But it is right. It was right then, and it is right now. The only difference is that Senate Republicans hold a majority that allows them to block President Obama's nominee, and to move forward with President Trump's. Montanans might have respected Daines' decision more had he just been straightforward about it.
After all, Daines has done a lot for Montana. He has been instrumental in passing major land legislation packages, helping to finally secure full and permanent funding for the Land and Water Conservation Fund. His role in getting federal recognition for the Little Shell Tribe is another point of pride. And when the Trump administration wanted to make steep cuts to the Job Corps, Daines stepped in to ensure to that the celebrated programs in Trapper Creek and Anaconda would remain open.
But Tester has also played an successful role in these same efforts, despite being a Democrat in a Republican-controlled Senate working under a Republican President. With Bullock in the Senate, Montana would be in a good position to build on this momentum.
Before this election year, Daines' accomplishments were more scant. Missoulians often complained bitterly that he was not available or responsive to the public, particularly when it came to an ill-conceived proposal to remove U.S. Forest Service wilderness study designation from about 450,000 acres of prized public land — including the West Pioneer, Blue Joint, Sapphire, Middle Fork Judith, and Big Snowies.
Bullock is the better choice because he has shown himself to be a capable negotiator who brings together disparate interests before forging ahead, and without allowing the folks on the far sides to hijack the discussion. Bullock has led bipartisan efforts to help fund environmental cleanups, early childhood education and critical infrastructure — not to mention pushing for public preschool, Medicaid expansion and net neutrality. As attorney general, he was a leading advocate for recognizing the Second Amendment rights of individuals in Montana, and as governor, he signed a number of pro-gun bills — but also vetoed some of the more extreme bills. Most recently, Bullock signed an executive order designating "firearm and ammunition suppliers and retailers" as "essential businesses," allowing them to continue business as usual through the months leading up to hunting season. 
He has skillfully drafted balanced budgets during his time in office that recognized the needs of the most vulnerable, and he managed Montana's finances responsibly while also dealing with wildfire emergencies and an unprecedented pandemic.
Bullock's Main Street Montana project, launched in his first year as governor, capitalized on the state's booming outdoor industry and helped it diversify to grow businesses, create jobs and improve wages. He also took the reins on a Clean Power Plan for the state that would comply with U.S. Environmental Protection Agency regulations, a blueprint for cutting carbon pollution while mitigating any damage to the state's resource-based economy. That work continues to this day through the governor's Climate Solutions Council. 
Bullock can be counted on to keep a steady course without swerving into cesspools. Montanans should give Gov. Steve Bullock a chance to show us what he can accomplish as our senator.
This editorial represents the views of the Missoulian Editorial Board: Publisher Jim Strauss, Opinion Editor Tyler Christensen and Regional Editor David McCumber.