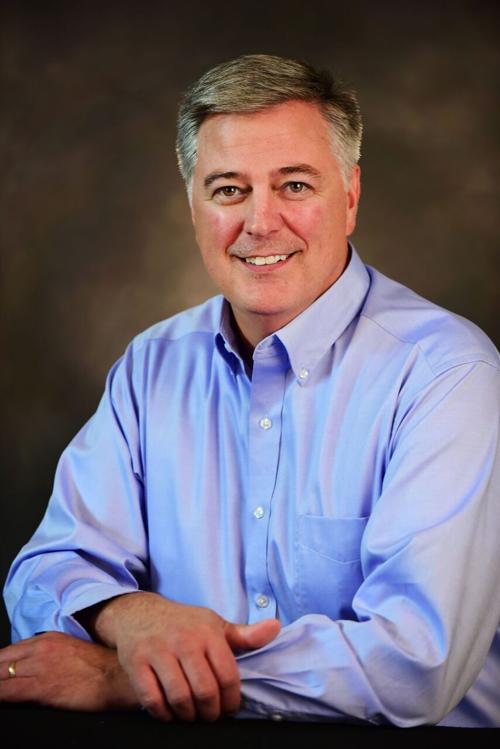 This November's ballot will actually feature three statewide races. This may catch many voters by surprise, as the U.S. House and Senate campaigns have largely overshadowed the Montana clerk of court race thus far.
Make no mistake: The clerk of court is an important post, and voters would be wise to do their research and learn as much as they can about the candidates before casting their ballots. Otherwise, they risk knowing nothing more than the candidates' party affiliations — the "D" or "R" located next to their names.
Rex Renk is the Democrat. Bowen Greenwood is the Republican. There's also a Libertarian, Roger Roots, running for clerk of court. But this is not a partisan position. As both Renk and Greenwood have emphasized to the Missoulian editorial board, the clerk must take a thoroughly fair-minded, impartial approach to carrying out his duties. Political leanings have no place in the clerk's office.
The office is charged, by state statute, with managing filings and cases, overseeing the appellate process and keeping records for the Montana Supreme Court. This includes court orders, justices' opinions and other public documents. The clerk also keeps an official roll of attorneys and is responsible for licensing them: Montana had, according to the Judicial Branch website, about 4,600 licensed attorneys at last count. Further, the clerk issues subpoenas, writs and certificates, and carries out mediation in appellate proceedings.
For 30 years, these duties have been carried out by Ed Smith, who is retiring as Montana's Clerk of Court after first being elected to the job in 1988. He was re-elected again most recently in 2012, so presumably most voters have approved of the way he has run the office.
And for more than 20 years, Rex Renk has been a part of that office, most recently serving as the deputy clerk. He is therefore deeply familiar with the intricacies of its various functions, and offers years of close-hand experience.
His focus, he says, is on fostering trust in the courts by providing fair and responsive service to the people of Montana. The clerk is accountable to the people, not to judges or attorneys. It's a technical office, Renk explains, in which a newcomer shouldn't expect to be able to just jump right in and know how to do everything that needs to be done.
In this, he has a leg up on his main challenger, Bowen Greenwood. Greenwood's relevant experience is limited to his work in public communications. He has a deep commitment to transparency and accountability, he says, and would carry those values to the clerk of court's office. He especially wants to help average Montanans not familiar with the legal system better understand how the court works.
You have free articles remaining.
To that end, Greenwood's first goal would be to make more public information more accessible to more people, and he plans to accomplish this by finding "little ways" to make it easier to search the website for information, particular cases or cases concerning particular topics. He would also encourage people to sign up for an "interested party" list to be kept abreast of new developments in certain cases, and look into making use of social media as well.
Greenwood acknowledges that these relatively minor changes would come with some costs, but doesn't think it would be too burdensome for the small office, which consists of a clerk, deputy clerk and five appellate case managers.
Greenwood has some good ideas. And his current occupation, as communications director for the Montana Public Service Commission, has undoubtedly prepared him well to communicate complex information to the public.
However, acting as the public face of the Supreme Court is only one aspect of this multi-faceted role, and unfortunately, Greenwood has no real experience with any of those other functions.
Further, while the position itself is — or should be — apolitical, there's no denying the very political nature of election campaigns. Greenwood, a former executive director of the Montana Republican Party from 2010 to 2014, is also a political consultant, and some of the current and former clients listed on his website include Republican candidates such as retired Judge Russ Fagg, who ran in the Republican primary for U.S. Senate earlier this year, and conservative causes such as Montanans for Locker Room Privacy, which tried unsuccessful to get an initiative on this year's ballot to require people to use public restrooms and locker rooms according to the gender designated on their birth certificates.
Fagg recently provided Greenwood's campaign with a fundraising letter referencing the state Supreme Court's decision to allow a citizen initiative opposed by the Montana Mining Association to appear on the ballot.
In the letter, Fagg muses: "What if we had a Clerk who took a passionate, forward-thinking approach to public information, working hard to make sure all potentially interested parties knew about the opportunity to file an amicus brief? What if the Clerk of Supreme Court went the extra mile to encourage more citizen participation, like filing amicus briefs? Might there have been a few conservative allies stepping forward to help the mining association?"
It is certainly not the job of the clerk to track down liberals, conservatives or anyone else with a particular political ideology and encourage them to file amicus briefs. That Greenwood's campaign would distribute these sentiments is cause for concern.
On the other hand, over the course of his 23-year career with the clerk's office, Renk has proven himself truly independent. There's a good reason why Renk has racked up endorsements from a retired clerk of the U.S. Supreme Court and seven former Montana Supreme Court justices. They have worked with Renk personally and are willing to attest to his experience, capability, responsiveness and independence.
There's no need to gamble on this important office when Renk is a sure bet. We urge voters to choose Rex Renk for Montana's next clerk of the Supreme Court.
Catch the latest in Opinion
Get opinion pieces, letters and editorials sent directly to your inbox weekly!