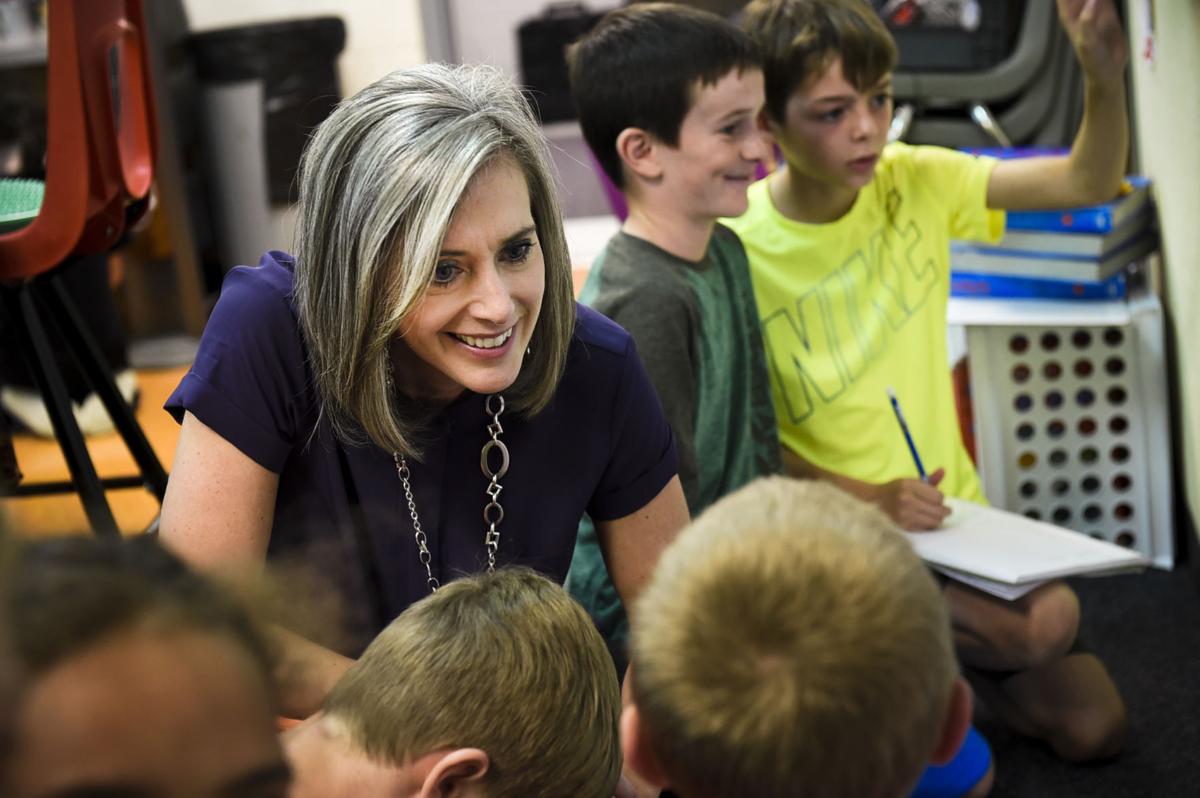 Four years ago, Republican Elsie Arntzen and Democrat Melissa Romano both ran for the open Superintendent of Public Instruction seat. Ultimately, Arntzen was elected to the office with 253,790 votes to Romano's 237,590 — a difference of 16,200 ballots. 
Interestingly, that's less than the gap in votes in Missoula County alone, where 16,409 more ballots were cast in favor of Romano than Arntzen in 2016.
Now, Montana voters have an opportunity to choose between these same two candidates, but with the additional insight of four years of Artnzen's leadership in the Office of Public Instruction, and as educators, parents and students statewide are still struggling to adjust to the ongoing threat of COVID-19. Montana school districts of all sizes, in places urban and remote, continue to study and experiment with different models that promise to allow them to continue to provide a solid education and other essential school services, while also safeguarding the health of their students, staff and communities.
It's a lot to take on, and perhaps for some individual school districts in Montana, the support from the Superintendent of Public Instruction's Office has been adequate. However, it's painfully clear that when it comes to meeting broader statewide needs and the specific needs in Missoula, the office has been lacking — and not just with regard to the coronavirus.
It started when OPI allowed the nationally recognized and applauded Graduation Matters program to die shortly after Arntzen sworn into office in 2017. Even as the program was being removed from the OPI website, Arntzen was telling Montanans that no decision about its future had been made.
Graduation Matters got its start in Missoula and launched statewide in 2010, at a time when high-school graduation rates had plateaued and dropouts numbered in the thousands. By 2016, the state was celebrating record-breaking graduation rates, and the dropout rate among Native American students in particular decreased by a whopping 30%.
Disappointingly, Arntzen spent her first few months in office lodging baseless claims against the previous administration. She claimed that some student test data submitted to the U.S. Department of Education had been "falsified," putting Montana out of compliance with federal standards. The truth is that the state's standards don't align perfectly with federal forms, and Montana routinely seeks waivers and exemptions to allow it to go its own way without penalty. Arntzen also misleadingly described a human resources policy and procedure review as an "external investigation."
Over the past few years, Missoula County parents and employers have begun tackling the looming challenge of providing quality, affordable child care for our youngest residents. Surveys by the Missoula Area Chamber of Commerce have found the costs of providing child care so prohibitive that many parents are cutting back their work hours or abandoning their careers altogether – and that was before COVID-19 struck. Unfortunately, Arntzen's administration has not given this problem the attention is deserves, and in fact, her legislative record shows she has not been supportive of attempts to provide public support for preschool or early childhood education funding. Indeed, it was this record that led Missoula's Tom Facey, the Democratic Senate minority whip for the 2017 session and member of the Senate's Education and Cultural Resources Committee — and a teacher for nearly four decades — to decline to participate on Artnzen's new education caucus.
Romano, named 2018 Montana Teacher of the Year, is a strong proponent of establishing social-emotional learning standards, something more than a dozen other states have put in place with promising results. A longtime educator in Helena who won the Presidential Award for Excellence in Mathematics and Science Teaching from the National Science Foundation in 2014, Romano has shown that she understands the real problems facing Montana educators in this modern day and age, that she listens to the experts and those in the classroom, and is prepared to provide the kind of leadership sorely needed to tackle the challenging issues facing educators in our time. Just last month, she organized a virtual panel of health experts to discuss how best to provide schools with the resources they need to help their students cope with the mental and emotional impacts of the pandemic. Importantly, the panel addressed the unique needs of communities on Montana's Native American reservations that have been disproportionately impacted by COVID-19.
During a time when there is an increasing push to divert more government funding to private education, Romano is the person we need in Helena to lead the fight to ensure our public schools are adequately funded. 
Now more than ever, Montana's schools need all the support they can get. It's important to note that Romano has already collected broad support from teachers and education groups across the state. Voters can show their support for our teachers and schools by electing Melissa Romano as Montana's next Superintendent of Public Instruction.