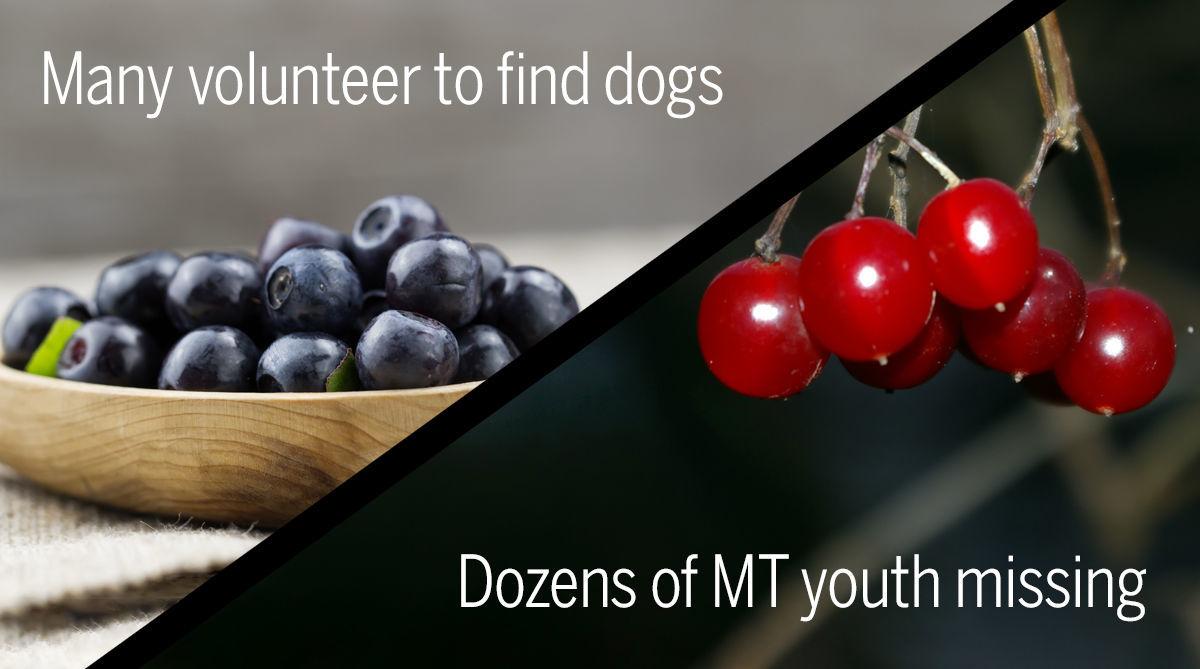 A successfully located bumper crop of huckleberries to the dozens of volunteers who responded to Cathy Capps' request for help finding her three dogs after they went missing Sunday morning. Responding to a widely shared social media post, between 60 and 70 people traveled to Capps' property west of Missoula and kept her phone ringing off the hook. By Tuesday, Rebel, Jade and Poacher had been located and were back at home in short order.
If only we could see similar response and success in located missing people in Montana, particularly young Native American women. More than 1,000 people attended the recent funeral in Hardin, and dozens of vigils throughout Montana have been held, for 16-year-old Selena Not Afraid, whose body was found only a mile from where she was last seen at a rest stop — 20 days after she went missing.
You have free articles remaining.
Unsecured chokecherries to the failure of a critical levy in Lake County this week. The unofficial election results released Jan. 28 showed that 4,638 voters opposed the Criminal Justice Facilities and Operations Levy that would have provided $2.5 million to improve staffing and expand facilities at the Lake County jail as well as the district court. Only 2,446 ballots were cast in favor of the levy. County residents can expect to see growing waiting lists and periodic overcrowding at the jail, relieved only by releasing the least worrisome offenders or paying other counties to keep them incarcerated.
A huckleberry atop the pile of well-deserved accolades being showered on Missoula Police Officer Randy Krastel this month in recognition of his work helping homeless people downtown. Krastel was named Missoula's 2019 Downtown Employee of the Year for, among other things, helping 16 individuals gain stable housing and employment since becoming the dedicated downtown officer about 18 months ago. He credits these advances with a new approach that aims to connect people with resources in a more positive way.
Inverted chokecherries to last weekend's Missoula Valley inversion that worsened air pollution and caused flight delays and a couple of cancellations at the airport. The fog reduced visibility while temperatures hovered in the 30s and 40s, and brief bouts of freezing rain left slick patches on local roads without contributing much to snow levels closely watched by local skiers.
A bustling terminal of huckleberries to the Missoula International Airport for setting another passenger record — and for the first time, ushering more than 900,000 passengers traveling to and from Missoula. It's the sixth year in a row the airport has seen an increase in passenger numbers, and the airport's director expects a further increase of about 7% in 2020. Fortunately, the airport, which has expanded over the years to keep up with the increased number of flights and passengers, is already in the planning process for another major construction project.