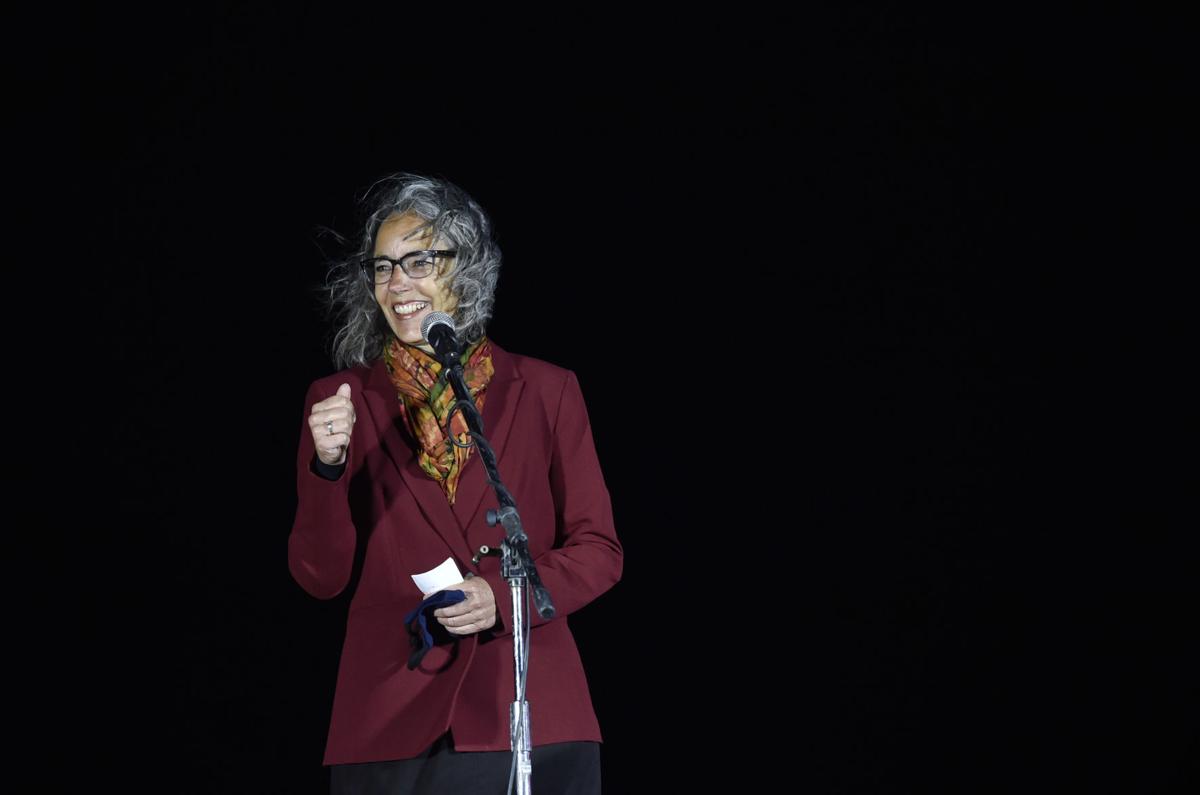 Unless the 2020 census changes things, which looked unlikely given Montana's lackluster response rate, Montana gets only one voice in the 435-member U.S. House. Montanans must make it count.
Polls are showing a close race for this seat between Republican Matt Rosendale and Democrat Kathleen Williams. Rosendale has closely aligned his campaign with President Trump, betting heavily on Trump's re-election. Even if it's a winning bet, Montana would be better served by a more independent thinker — someone who digs deeper than the talking points. That candidate is Kathleen Williams.
Rosendale comes with a solid record of service as the current state auditor and as a former state legislator representing Glendive for three terms, with a focus on health care and the health insurance industry. As a legislator, he pushed for the creation of a reinsurance program that would cover pre-existing conditions, and for laws aimed at price spreading by pharmacy benefit managers; both bills were vetoed by Governor Bullock.
As auditor, Rosendale has been instrumental in cutting the red tape for direct primary care programs — but also in allowing "junk insurance" programs previously banned in Montana over concerns about fraud. He remains a stalwart opponent of the Patient Protection and Affordable Care Act signed into law more than 10 years ago, and which he still refers to as Obamacare — but has been frustratingly light on details as to how best to replace it. A number of critical health programs in Montana, and more than 90,000 Montanans covered under Medicaid expansion, are depending on the continuation of the Affordable Care Act.
Williams would take health care discussions in Congress in a better direction for Montana. She has well-reasoned plans to bring greater stability to health insurance markets, to lower prescription drug prices, to allow certain ages of people to opt to buy into Medicare, and to protect access to health care in rural communities.
On this issue and others, Williams demonstrates an ability to grasp important nuances, a quality too often lacking in today's increasingly polarized political climate.
This quality is apparent, for example, in her stance on Second Amendment issues. A gun owner, hunter and former competitive shooter, Williams strikes the right balance between protecting the constitutional right to keep and bear arms — while also taking common-sense steps to ensure those arms don't fall into the wrong hands.
Of special interest to Montana, Williams has a deep understanding of public lands issues and brings more than 35 years of direct experience with natural resource matters. She has worked for the U.S. Forest Service, the Montana Environmental Quality Council, the Montana Department of Fish, Wildlife and Parks, and the nonprofit Instream Flow Council, as well as for several private conservation organizations.
She also served in the Montana House for three terms as a Democrat representing constituents in Bozeman, during which time she successfully passed bills establishing for-profit public benefit corporations and expanding the array of homemade foods that can be sold at farmers markets and food trucks, among other legislation.
In a recent phone interview, Williams talked about the importance of closing corporate tax loopholes to start to bring the rapidly rising national deficit back under control, about protecting public lands and public access to them, and about the pressing need to maintain important gains made under the Affordable Care Act and Medicaid expansion while shoring up areas where people too often slip through the cracks.
But first, she noted, the coronavirus pandemic that has killed hundreds of thousands of Americans and sickened millions more, set unemployment soaring and plunged a slowly improving economy back into uncertainty – that threat must be better dealt with before the country can truly move on to other matters.
In contrast to Rosendale, Williams has shown a willingness to buck her party when the party's goals don't align with Montana's. She stated previously that she would not support Rep. Nancy Pelosi as minority leader in the U.S. House, and in fact, she came out early in favor of new leadership for both parties in Washington, D.C.
Montana's lone representative in the U.S. House must speak for Montanans — not for whomever is in the White House, and regardless of which party is in control of which congressional chamber. Kathleen Williams would be that independent voice for Montana in Congress.
This editorial represents the views of the Missoulian Editorial Board: Publisher Jim Strauss, Opinion Editor Tyler Christensen and Regional Editor David McCumber.