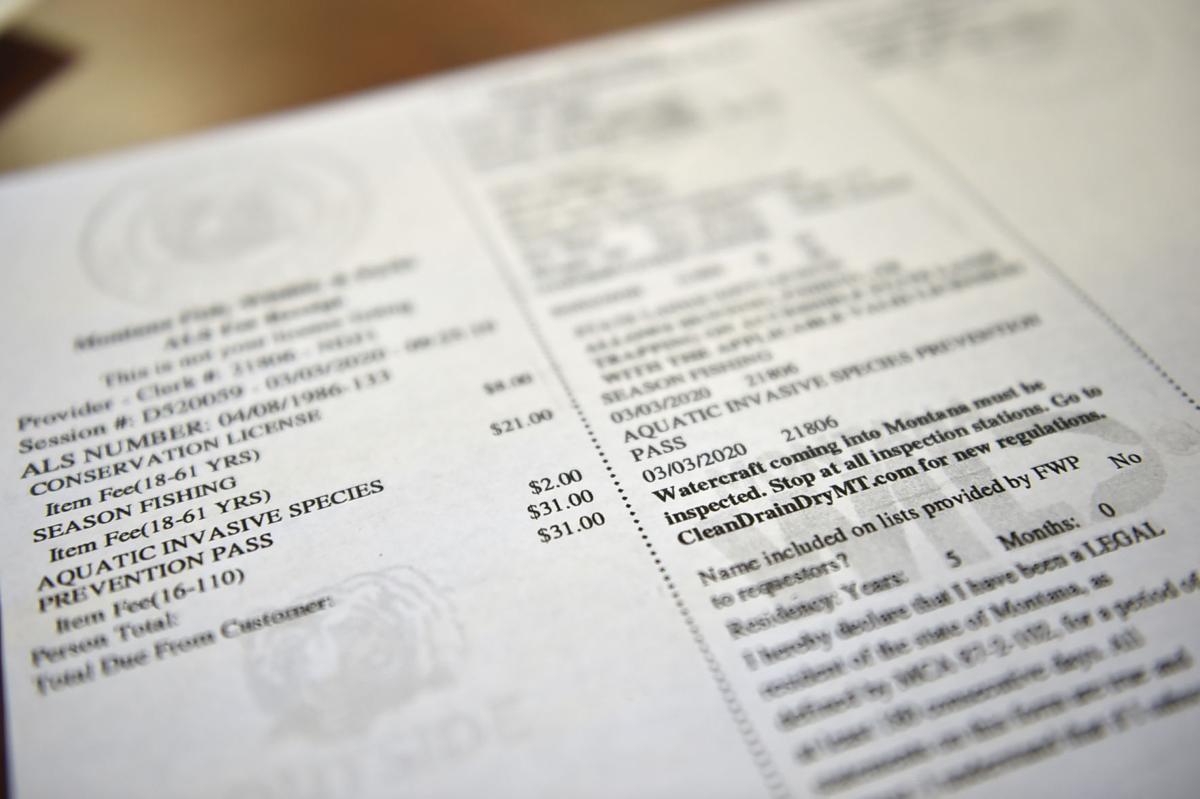 Approximately 2,000 hunters and anglers who were unable to print licenses Sunday and Monday will receive their licenses in the mail. 
Montana Fish, Wildlife & Parks launched its new licensing system Sunday morning at 5 a.m. Under the new system, hunters are required to print carcass tags on 8.5-by-11-inch computer paper, as the agency stopped using thermal paper due to convenience and technology reasons. Non-carcass tags, such as conservation and fishing licenses, may be legally stored on cellphones or on paper.
In order to reduce potential fraud, licenses may only be printed once and replacements may only be purchased at license vendors. The paper licenses include a watermark that does not display if copied.
An unanticipated computer glitch caused about 2,000 hunters who attempted to print carcass tags Sunday and Monday to incorrectly receive a message stating the tag had already been printed.
"With the glitch we figured it out right away and fixed it," said Emily Cooper, FWP's licensing bureau chief.
With the updated licensing system and publicity around it, officials say a higher than expected number of hunters and anglers purchased licenses early this year.
"We do know that unlike previous years where the rush we see is around the deadline, we're seeing a big rush right now," said Greg Lemon, FWP spokesman, adding that Montana sells about 350,000 licenses each year.
Cooper clarified that the high volume of customers did not contribute to the glitch. FWP is able to identify the hunters impacted by the glitch and will notify them via email before mailing the printed licenses to them.
FWP tested the system before the launch on March 1, but Cooper says that due to computer code that is "old and brittle," the glitch did occur.
"We did test thoroughly but we did miss something – it was on the list but we were spinning through too fast," she said. "Now we know what it is and it won't happen again."
Lemon asked that customers have patience as FWP works its way through technical issues. Because most hunting seasons that require carcass tags are closed, officials do not believe the glitch directly affected many hunters.
Also new for 2020, FWP has done away with paper applications for special draw licenses and permits. Additionally, all applying must have a valid email address. Those without a computer must apply at an FWP office.
March 1 is now the new opening date for applying for all special hunting permits. That means that unlike in the past when application periods differed for various species, the openings all begin at the same time.
Closing dates still vary by species and license or permit type. The deadline for elk and deer permits is April 1, moose, sheep and goat is May 1, and elk and deer B licenses is June 1.
Drawings will take place approximately two weeks after the closing of the application period.
Reporter Tom Kuglin can be reached at 447-4076 @IR_TomKuglin
Be the first to know
Get local news delivered to your inbox!