Edward Lutkehus took aim with the help of his dad Brett, positioning himself behind the rifle until the scope rested steady on its target. With a pull of the trigger, a white pumpkin sitting on the berm 100 yards away vaporized in a reverberating boom across the range.
It was the second year the Broadwater Rod and Gun Club held its "Blast-o-Lantern" pumpkin shooting event. The idea is simple: bring pumpkins that would typically end up in the trash out to the range near Townsend, mix a can of Tannerite which explodes when a bullet hits it, and place it inside. Then take aim and fire away.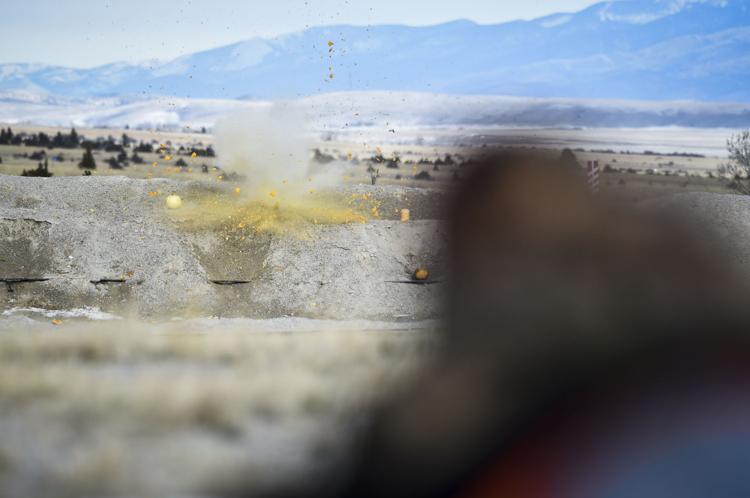 Each successive shot and disintegrated gourd was met with smiles and laughs and the occasional "nice shot," from adults and kids alike. For Brett Lutkehus, seeing the kids including 6 ½-year-old Edward shoot was the highlight of the day.
"We do as much as we can with kids out here because anymore we see less and less kids doing shooting sports," he said.
Brad Peck and his family were the originators of the Blast-o-Lantern at the gun club. Beck says they first started shooting pumpkins filled with Tannerite about 10 years ago, and talked to others at the gun club about doing something similar at the Indian Creek Range.
"It's a lot of fun and an easy way to get rid of pumpkins," he said. "Normally there's no Tannerite at this range, but when (the club) talked about it and we said we have the opportunity to do something really fun, we went for it."
You have free articles remaining.
The club first held the Blast-o-Lantern last year and after receiving a lot of good feedback, decided to do it again this year.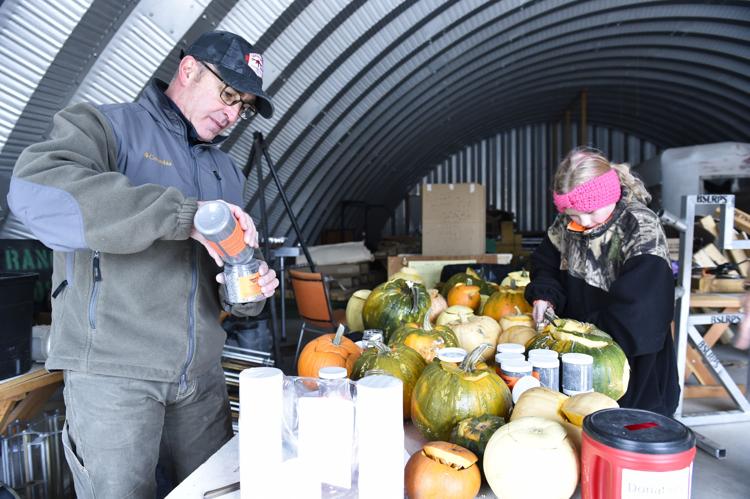 "It's something we'd loved doing for a long time and now we're in our second year here," Peck said, as another shot went down range and pumpkin debris flew into the air. "You see all this hooping and hollering and all the fun little kids and adults are having."
Several range officials including Peck called out safety signals to the line of shooters, ensuring that all shooters had stepped away from firearms and that actions were left open before venturing down the range with arms full of pumpkins. For those without a pumpkin or even a rifle, the club was happy to share free of charge, although donations were accepted.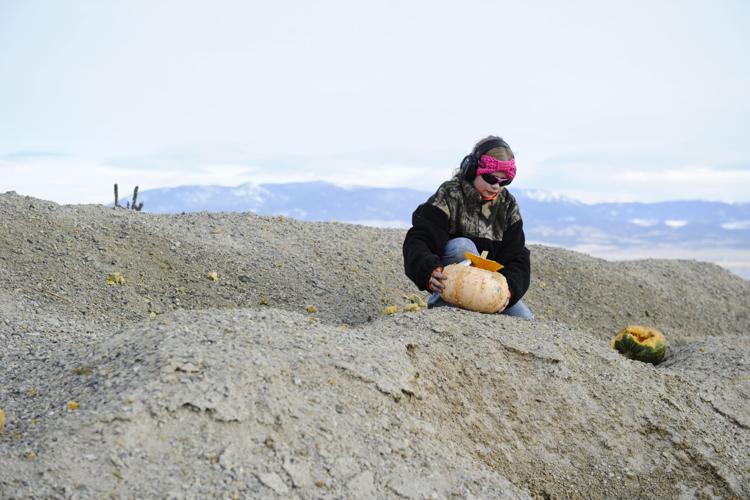 Peck's daughter Tobey, 11, toted her pumpkin up the berm and placed it in position before returning to the bench. An experienced shooter, she took a prone position behind her rifle and fired toward the orange speck, watching chunks scatter into the air and hoping to see some fly higher than the others.
"It's just fun – I saw one last year go 35 feet in the air – so it's fun shooting and kind of keeping track of them and how high they go," she said.