Nearly 20 percent of resident hunters and more than 27 percent of anglers in Montana are female, but it has been more than 15 years since a woman served on the oversight board for Montana Fish, Wildlife & Parks.
A citizen body approving or opposing major decisions of Montana's fish and wildlife agency has existed in some form since 1901. In its current iteration as the five-member Montana Fish and Wildlife Commission, members are appointed by the governor, based on a number of criteria, and face Senate confirmation. Once assembled, the body votes on FWP proposals ranging from hunting, trapping and fishing regulations to wildlife transplants, land purchases and easements.
On Thursday, the Senate Fish and Game Committee will consider the confirmation of four appointees: Logan Brower of Scobey, who was confirmed in 2017 by the Senate; Tim Aldrich of Missoula and Shane Colton of Billings, who were appointed in 2017 after the Senate rejected two previous nominees; and new appointee Patrick Byorth of Bozeman.
If confirmed, the commission will continue as an all-male panel in a trend that dates back to 2003, when Darlyne Daschel of Fort Peck completed her term. Looking farther back, 1991 appointee Elaine Allestad from Big Timber is the only other female commissioner in the body's history, according to FWP records.
Gov. Steve Bullock's office set a goal to equalize the numbers of men and women serving on boards and commissions.
"I made it a priority to reach gender parity on appointed board and trustee positions by the end of my second term because government is fairer and works better when it is truly reflective of the people it serves," the governor said in a statement.
Bullock has appointed more than 2,800 people in the last six years and is currently 105 male-held seats short of reaching his goal.
But when it comes to the Fish and Wildlife Commission, arguably the highest profile appointed body in the state, the governor's office said it has fallen short.
"There is always room for greater diversity, and all boards and commissions — including Fish and Wildlife — should be reflective of the body of constituents," press secretary Marissa Perry said in an email. "Gov. Bullock has made efforts to ensure that the Montana Department of Fish, Wildlife & Parks senior leadership, including Director Martha Williams, increasingly reflects the demographics of hunters and anglers in Montana."
Bullock appointed Williams, a former FWP attorney and law professor at the University of Montana, the first female director of the agency in 2017. Women also occupy several leadership roles in FWP, including state parks, fisheries, legal counsel and one regional supervisor.
"While I am pleased to have appointed our state's first female director of Montana Fish, Wildlife & Parks, and of the progress we have made overall with women serving on boards and commissions, I am committed to redoubling my efforts over the remainder of my tenure," Bullock said. "As we see more women involved in outdoor recreation activities in Montana, I will continue to do my part to make sure leadership across the department reflects this trend and look for more opportunities to elevate women in this field."
Appointed boards in other arenas have seen more gender parity, including those in outdoors and agriculture. Several women have served on the Montana State Parks and Recreation Board. Two of the three members of the Montana Livestock Loss Board are women, including Allestad who chairs the board. And women make up three of the seven members of the Montana Board of Livestock.
The Fish and Wildlife Commission presents several challenges unique to its appointment process, according to Bullock's office. The five commissioners must come from different regions of Montana, pass Senate confirmation, and at least one member must have experience with livestock.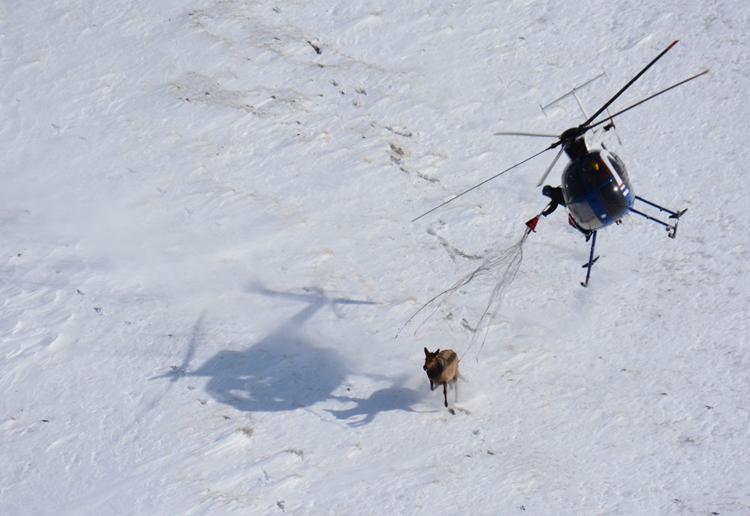 FWP received eight applications, including one woman for the open seat left by former commission chairman Dan Vermillion of Livingston. While the female applicant was a viable contender, factors including location in the district and recommendations led the governor to appoint Byorth, Perry said.
All appointments are handled by one full-time employee with staff support when available, she said. That includes a lengthy process of responding to applicants, verifying qualifications and recommendations, interviewing candidates and presenting the information to the governor and staff.
Of the more than 3,200 who applied for various boards and commissions 41 percent were women, Perry said.
Sen. Jill Cohenour, D-East Helena, is the minority vice chair of the Senate Fish and Game Committee, which will vote on the appointments.
When asked whether an all-male commission reflected hunter and angler demographics she replied, "It doesn't."
Of the nearly 242,000 anglers who purchased a fishing license in 2018 nearly 27.6 percent were women and girls. For resident hunters 19.31 percent were female.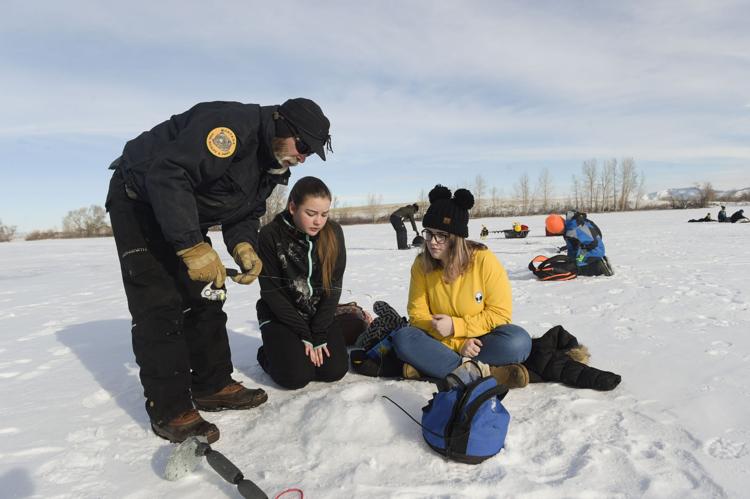 Given the strong female participation in hunting and fishing, Cohenour questioned what could be contributing to the absence of female commissioners and applicants.
"I would hope they're looking at why there are not a lot of women putting in," she said. "It's good for Montana that 20 percent of hunters are women, and it would be good to get some input on the needs of that population and what those numbers mean to our hunting heritage."
Cohenour said the disparity was unlikely to affect her decisions on the present nominees, noting that by the time they come before the Senate their qualifications have already seen vetting.
Sen. Jennifer Fielder, R-Thompson Falls, chairs the Fish and Game Committee and will sponsor the nominee resolutions as is typical for the process. She noted that the governor is free to appoint whoever he wants, and says she concerns herself more with the qualifications of a nominee than gender.
Given the number of female hunters in Montana, Fielder agreed that the odds alone should have likely led to a more recent female appointment.
"Montana is pretty neat because there are a lot of female hunters, and that's different than any other state I've been in," she said.
Fielder would like to see a different nomination process in general for the commission with more public input. While the Senate does confirm appointees it is often more of a rubber stamp, she said.