At times it may seem like Lynne Fitzgerald labors in anonymity.
Although outdoor recreation generates $7.1 billion in consumer spending every year in Montana, few people know that Montana State University Billings is graduating students with degrees specifically targeted at the ever-expanding industry, as well as other jobs that require leadership, environmental and communication skills.
As coordinator of the school's Outdoor Adventure Leadership Program since 2011, Fitzgerald is working to raise the curriculum's profile. So far the program has fluctuated from about 30 to 50 students.
"We want to grow," she said. "The chancellor is very excited about our program and talked about it as a showcase program."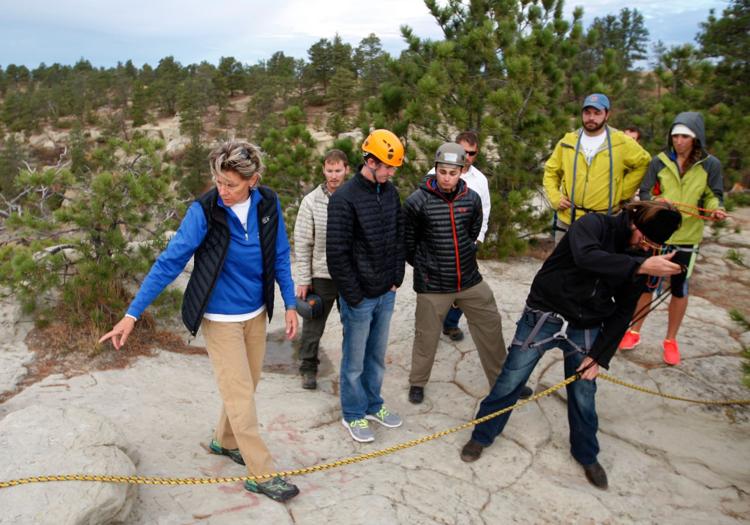 Tough times
Growing any program in higher education is no easy feat in a time when flagship schools like the University of Montana are slashing budgets, retiring staff early and cutting programs. So Fitzgerald has had to be creative.
"I hire a lot of part-time faculty," she said. "Because we don't have the skills to teach all of the classes," technical ones such as whitewater rafting or rock climbing, which require certification. Certifications are "big in the outdoor industry, they are critical," Fitzgerald added.
The "we" she referred to includes Will Hobbs, an assistant professor who just joined the outdoor program in December. He moved from Georgia where he was teaching to take on a newly created position at the university. So now the department has a two-person staff.
"We're way under capacity for this program engaging the community," he said. "That's what drew me, the potential for what could be here."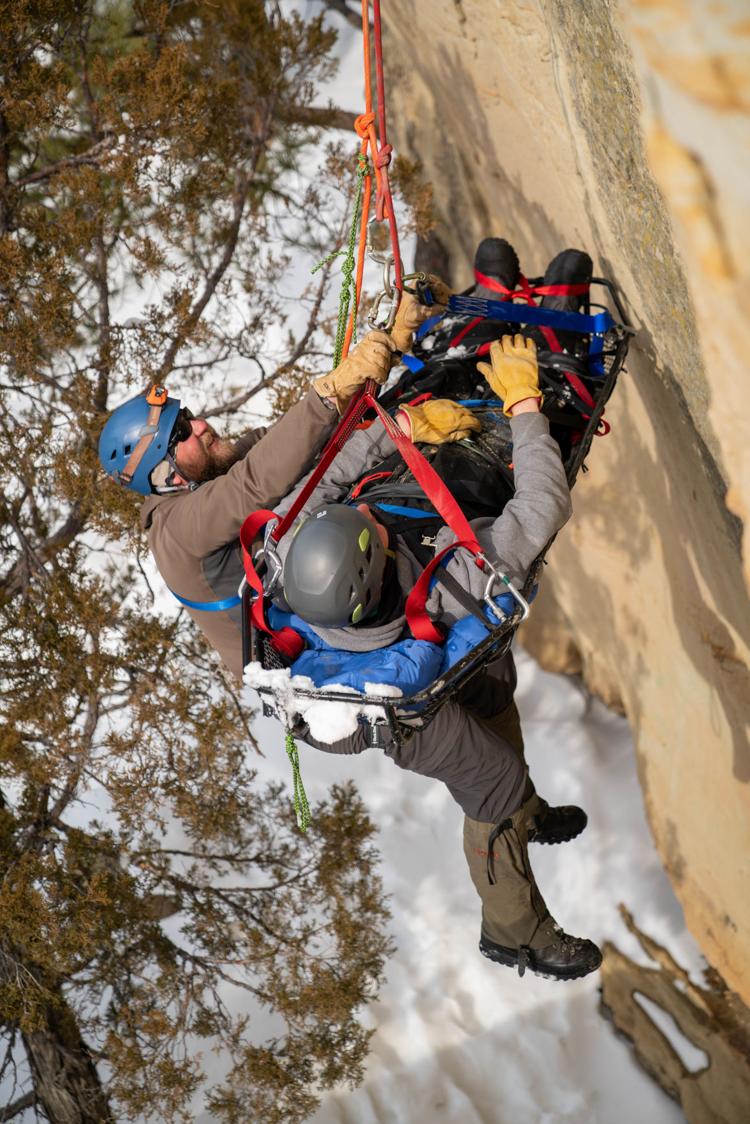 Competition
Although universities in Bozeman and Missoula may get write-ups in national magazines for being prime territory for outdoor recreation, neither one offers a degree in outdoor leadership.
There are plenty of other schools around the United States competing for those degree dollars though, from a two-year program in Leadville, Colorado, to a Bachelor of Arts degree at Lake Tahoe's Sierra Nevada College to a newly created master's degree program available at the University of Southern Oregon in Ashland. Hobbs estimated MSUB's competition at anywhere from 75 to 100 different schools.
"We're not trying to create guides," said Chad Thatcher, an assistant professor at the University of Southern Oregon.
Instead he sees the USO program as creating industry leaders, people who may start their own businesses or help lead outdoor businesses with the skills they've acquired in college.
"A lot of degree programs pigeonhole you in a corner," Thatcher said. "But we like to focus on transferable skills."
Fitzgerald echoed that statement.
"We're preparing students for a wide-range of careers. We're talking about critical thinking, ethical decision making, we're talking about creative problem solving, effective communication. So these are leadership skills that are valuable to anybody that's looking to hire.
"It's not just coming in and learning how to climb a rock."
Career paths for Outdoor Adventure Leadership graduates might include park ranger, outdoor recreation program manager or wilderness therapy, to name a few.
In the community, Fitzgerald has regularly sought opportunities to partner with schools like Skyview High School to help with its physical education program, Billings Parks and Recreation on climbing instruction and encouraged students to participate in community activities Refresh the Rims where students help pick up garbage in Swords Park.

Graduate
Marshall Logan, 24, who graduated with an Outdoor Adventure Leadership degree from MSUB last fall, said it was the "soft skills" that helped him land a job in Utah that he will soon start as a Backroads Travel guide. The company's rigorous application process took five months and included six interviews.
"Honestly, I think a lot of it has to do with the leadership part of (the OAL program), like conflict resolution," that helped him land the position over peers who were equally qualified in the physical aspects of the job, he said.
Logan grew up in Michigan, but was attracted to Montana after taking family vacations to ski at Big Sky Resort. After completing a one-year program in Canada he relocated to Billings as an Outdoor Adventure Leadership major.
"I've always been drawn to the state, people are way more relaxed and open," he said.
The two parts about the OAL program that he enjoyed the most were building a business plan for an outdoor company that helped him learn about the administrative side of the industry and a weeklong backpacking trip into the Beartooth Mountains with his fellow classmates.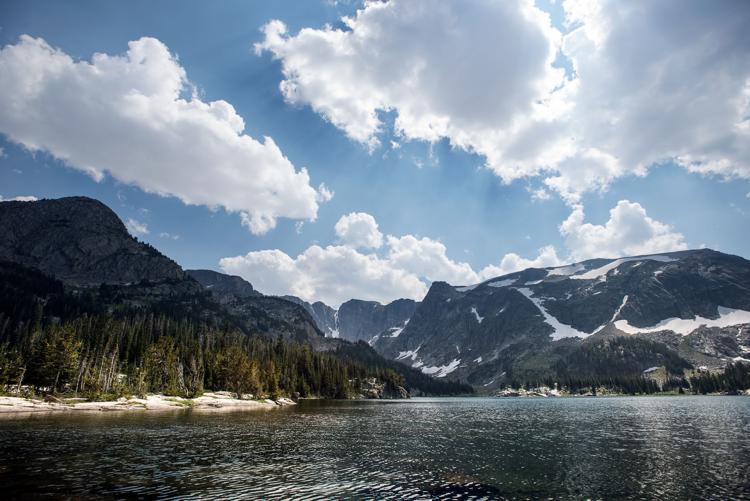 The draw
Because college outdoor programs are relatively new to higher education there's a challenge in getting the word out.
Thatcher said his university's website has been instrumental in drawing grad students. The school's location close to the Siskiyou Mountains and the Rogue River have also helped. Two year programs also feed the school, he said, as well as outdoor classes that convert students to the program.
Considering the competition, Fitzgerald and Hobbs are looking for ways to ensure MSUB gets more attention from students, as well as business and education partners. Northwest College in Powell, Wyoming, already has a program that allows students to transfer to MSUB. Fitzgerald said there may be 12 other schools the university could tap for a similar exchange.
"We're in a prime position to capitalize," Hobbs said.
The Beartooth Mountains, "an amazing resource," are an hour drive away, Fitzgerald said. The Yellowstone, Stillwater, Bighorn and Boulder rivers are all close by for fishing, canoeing, kayaking and rafting classes. There are numerous rock and ice climbing routes in the region.
"So we have everything we need," Fitzgerald said. "We don't have to go very far for our classes."
Hobbs sees Billings as an often overlooked outdoor hub.
"If you are coming from anywhere else this is fantastic," he said. "There are some world-class outdoor resources right here."