Packing a pistol is a way of life for Trina Jo Bradley, a Dupuyer-area rancher along Montana's Rocky Mountain Front.
The pistol is her protection from grizzly bears. She is on constant watch for the large bruins.
"I compare it to living in a bad neighborhood in Chicago," she said. "There's never a time when we're not on alert."
That includes when she takes her young daughter fishing on a nearby creek.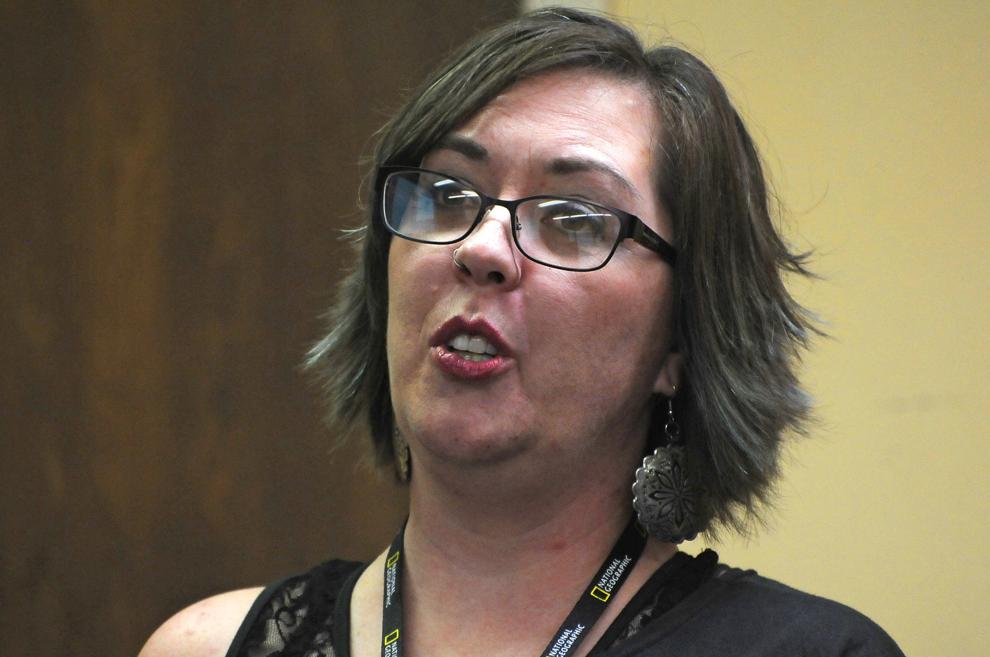 Near YNP
More than 300 miles to the south, just north of Yellowstone National Park, rancher Malou Anderson also lives with grizzly bears on the landscape, seeing them almost daily except when they are hibernating in winter.
Anderson prefers to carry bear spray when working on her family's ranch in the Tom Miner Basin.
"We walk and ride differently on the landscape when we carry bear spray as opposed to a gun," Anderson said.
At certain times of the year, 10 to 15 grizzly bears will be visible on hillsides near the ranch, digging up plants to eat. Crowds of tourists will gather to photograph, sometimes trespassing, leaving litter and even flying drones over the bears.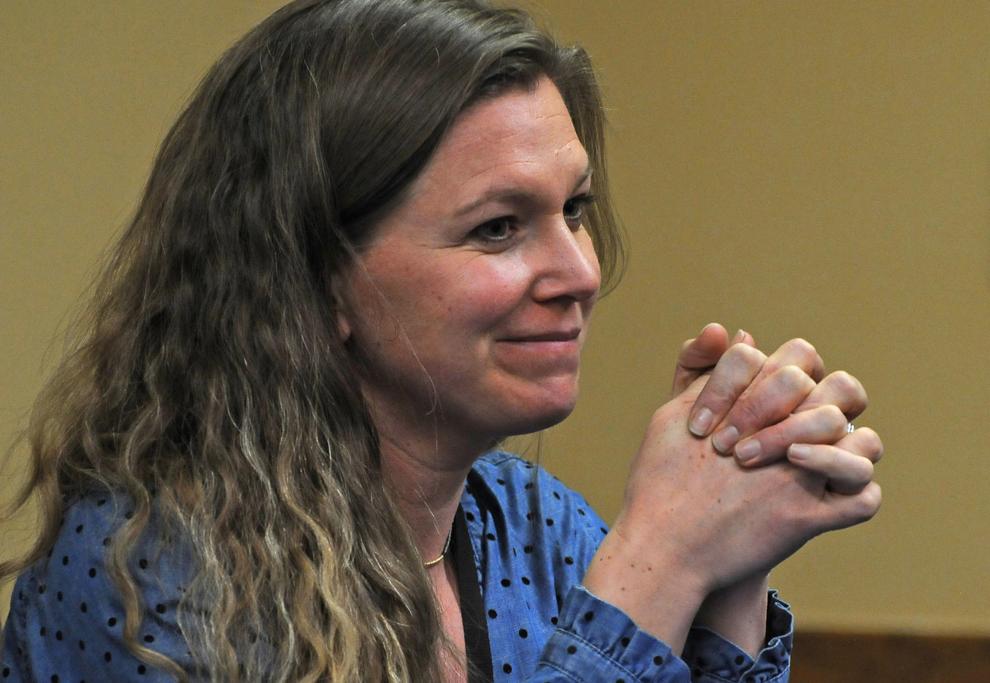 Gathering
The two women spoke to a gathering of agricultural producers at a recent conference in Lewistown. Sponsored by the American Prairie Reserve, the meeting was meant to bring diverse people together from a variety of backgrounds to discuss different ways of living with wildlife.
Anderson and Bradley provide contrasting approaches, attitudes and perceptions to living with grizzly bears on the edge of two of Montana's wildest places. Yet they also share a common love of the state's wide open spaces and a strong desire to preserve a ranching lifestyle under threat from a variety of modern challenges.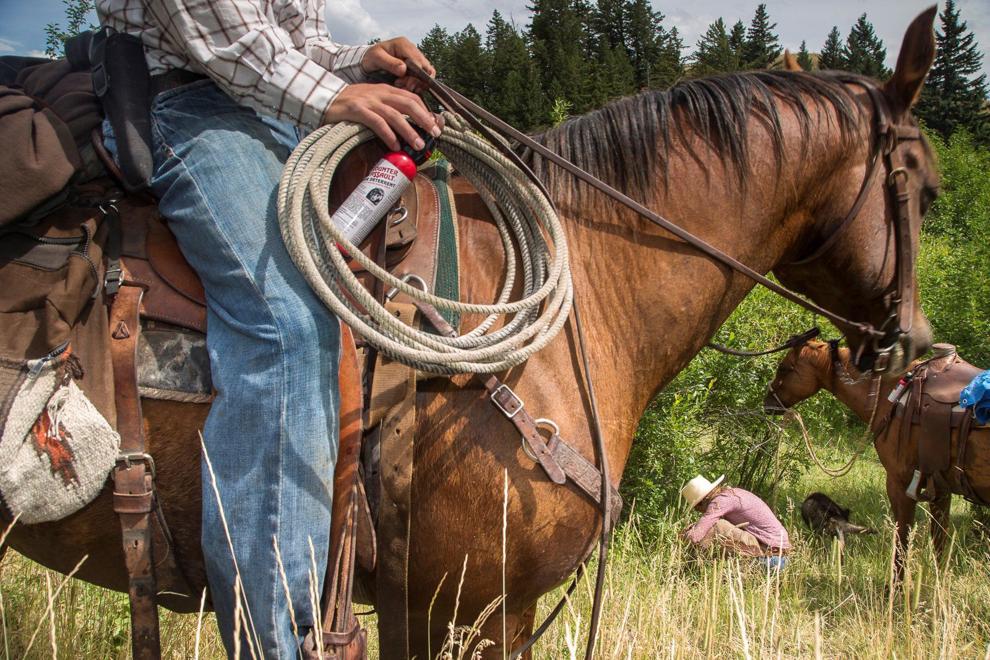 Living with bears
Anderson is the fourth generation on her ranch, a business that has been constantly evolving due to fluctuating conditions. Although the operation started out raising sheep and cattle, once wolves were reintroduced to Yellowstone in 1995 sheep ranching was abandoned due to conflicts with the wild canines.
Now the family raises grass-finished beef, builds tiny houses and rents out a vacation home to tourists visiting the Yellowstone area in the summer. They also provide workshops, lead tours and have a range riding school.
"We believe in the larger natural system already at work," she said. "We're learning from the system, not trying to dominate."
To keep grizzly bears and wolves away from their cattle, the family has used fladry and range riders and makes use of a safety protocol. Camera traps have taught them wildlife migratory paths through the area, as well as den sites, so they can alter where they graze livestock to avoid conflicts.
They've also created a schedule, moving through areas at specific times so large carnivores living in the area know when to expect humans on the landscape to avoid being surprised. When livestock is killed, range riders send out a text to everyone in the area so they know.
"We're trying to maintain our way of life," Anderson said.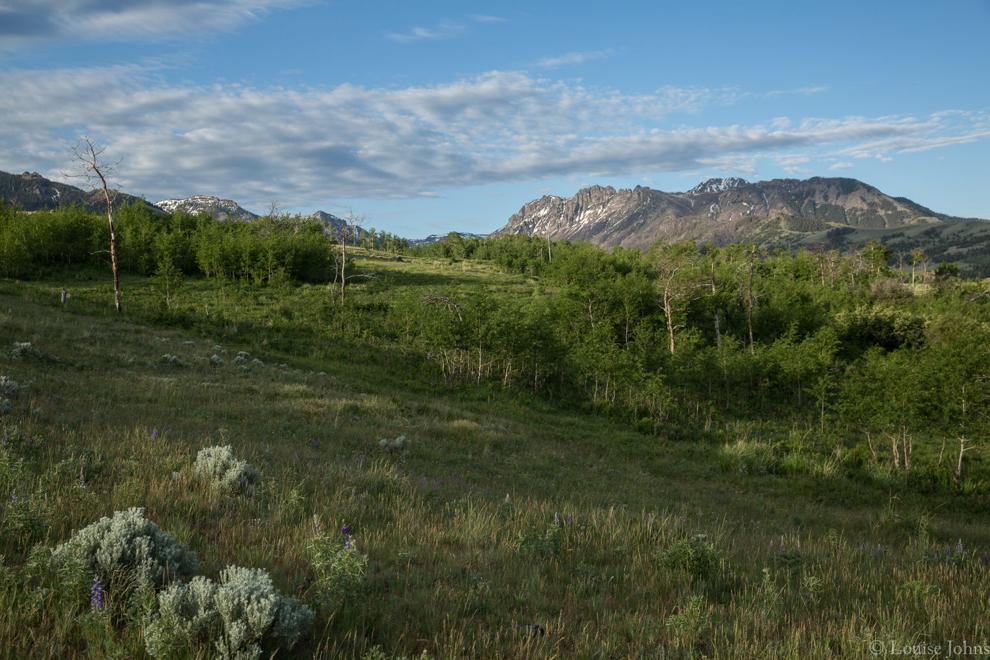 Different view
Bradley said that instead of living with bears on her ranch, it's "more like living in spite of grizzlies." She has photos of grizzlies in a neighbor's shop, next to a grain bin, around the town's daycare and near a public campground.
"We love it here and don't want to leave," she said.
But the constant threat of livestock loss or dangers to her family is exhausting. She also feels alienated by environmental groups. When she contacted one nonprofit seeking cost sharing to build a bear-proof fence around her home to protect her daughter, she said she was turned away.
"They would only do it around an attractant," like an apple tree, she said. "In essence, to me, that said my 7-year-old's life was not as important as a fruit tree."
A lot of ranchers don't want to be associated with environmental groups, even if they will provide a cost share on nonlethal grizzly bear deterrents, Bradley said. She claimed that's partly because some environmentalists espouse vegetarian views and speak against eating beef — the basis of her livelihood.
"Maybe it's a pride issue, maybe it's a commonsense issue," she said. "My dad would rather all of his cows got killed than say he knew (an environmentalist)."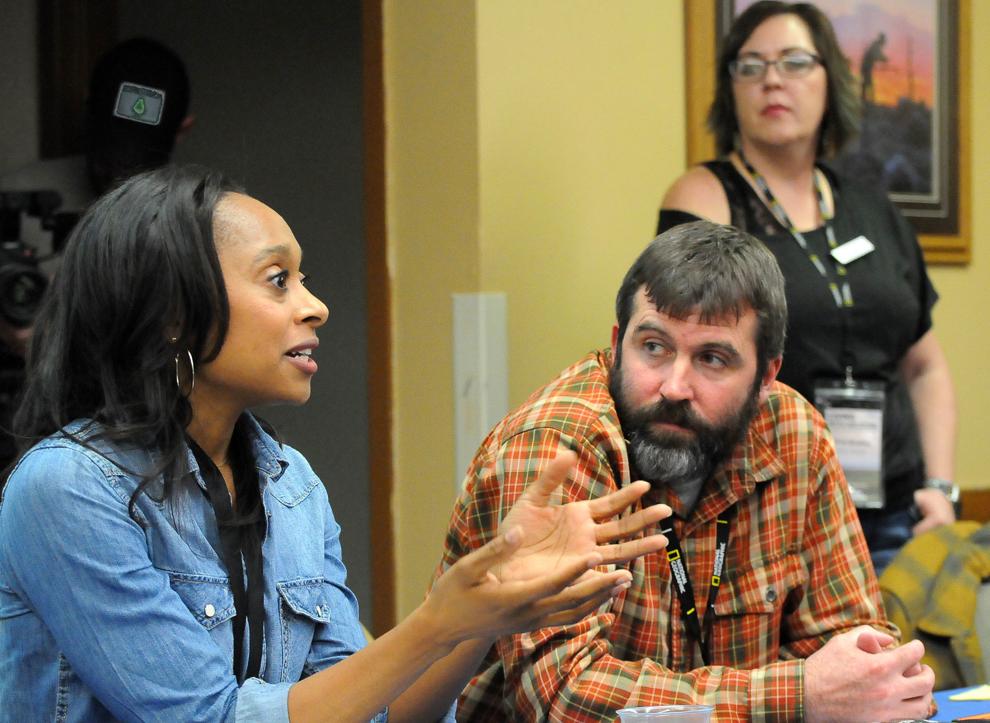 Widespread
Kim Johnston, a field manager for the nonprofit People and Carnivores, said her group has utilized a variety of tools to keep humans and livestock safe from bears in places like the Rocky Mountain Front. They include guard dogs, carcass disposal, food storage and scare devices using lights and noise.
"The key is catching bears young or before it becomes a habit," she said. "Once they are conditioned and get a reward, then it's more difficult."
Such tools aren't isolated to Montana. Along the Rocky Mountain Front in Canada ranchers and agencies face the same problems with grizzlies. In California, black bears are recolonizing areas along the Sierra Nevada mountain range.
"These conversations are happening all over the place," said Rae Wynn Grant, a carnivore ecologist and National Geographic Society fellow, who worked in California studying black bears.
"Most conflicts are related to some kind of attractant," said Andrea Morehouse, of the Waterton Biosphere Preserve's Carnivores and Communities Program in southwestern Alberta.
"Chickens are the new garbage," said Russ Talmo of Defenders of Wildlife. "Everybody has them."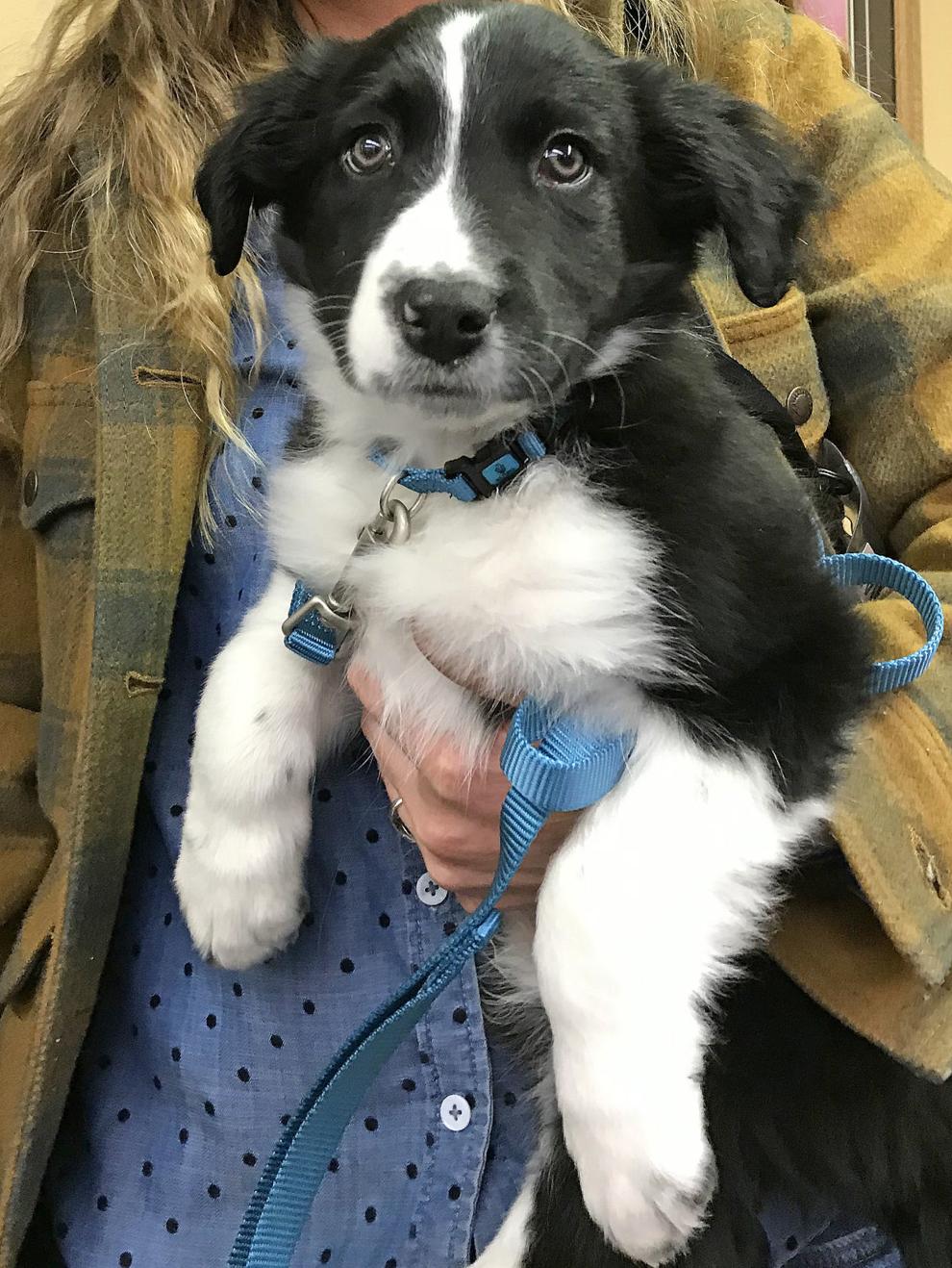 More trials
As if the existing challenges weren't enough for ranchers living in grizzly bear territory, looming on the horizon is the threat of climate change and its associated drawbacks. Dry weather could result in less vegetation so bears would seek other sources of food — possibly meat in the form of livestock. Warmer winters could lead to less time bears spend hibernating, meaning they would be on the landscape longer.
Montana could soon have a grizzly bear hunting season, but no one is sure that a limited harvest of the animals would lead to fewer human-bear interactions. Numerous bears are killed every year without hunting.
"Where I live people shoot at bears all the time," Bradley said.
But dead bears don't put fear or knowledge into living bears, or as Bradley said, there's no "Bear Times" newspaper that grizzlies read advising them to stay away after a bear is shot and killed.
Staying put
So where does that leave ranchers, farmers and rural residents when it comes to grizzly bears? For Anderson, it's a matter of continually trying new things until something works.
"I can proudly say we have tried just about everything," she said. "We have had success and failures."
One range rider was mauled by a bear on the family ranch.
"There have been a lot of hard lessons, and often the wildlife don't win."
Bradley said she wants management. If one of her cows is killed, she wants something done.
Despite the trials and tribulations, Anderson and her family have no plans to leave and want to ensure that their ranch is healthy and operational seven generations into the future.
"First and foremost my priority is to preserve the rural West," she said.
Showing a photo of the rough Rocky Mountain Front's beautiful landscape, Bradley noted, "This is why we live where bears live: because there is no better place to raise a child. And we will fight tooth and nail to stay there."