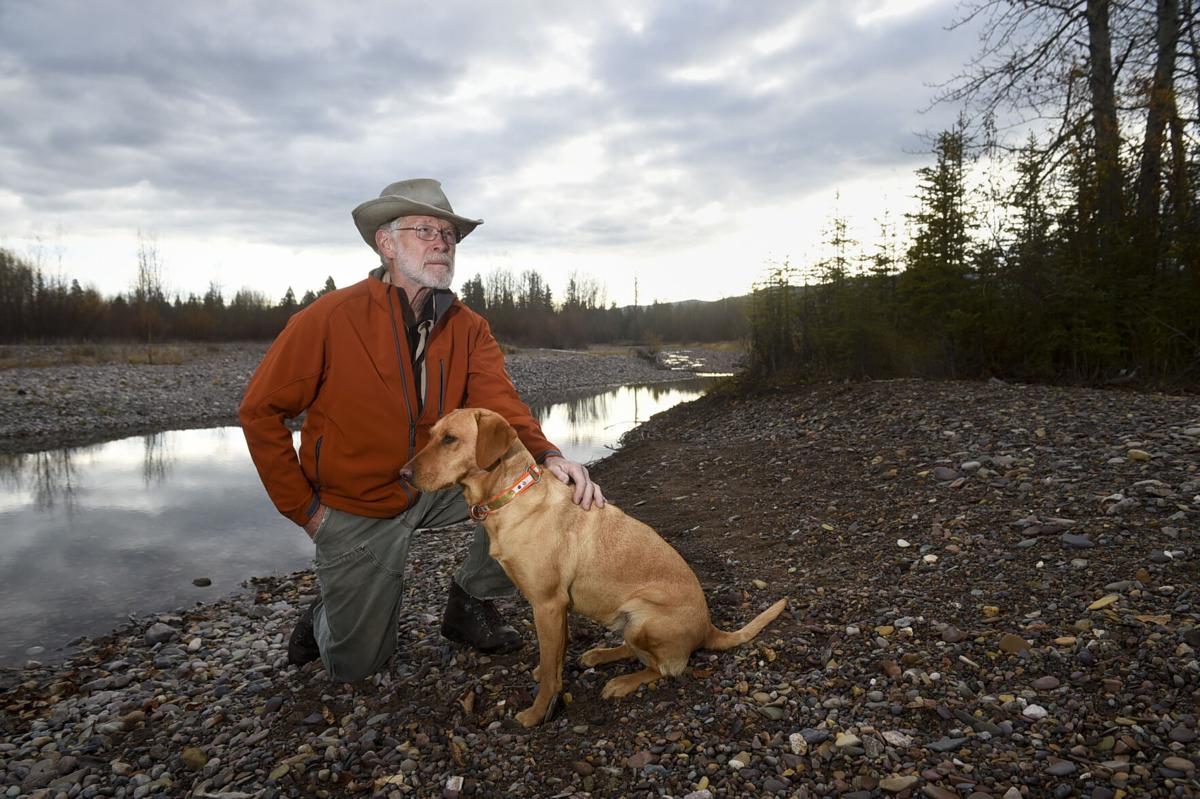 Paul Roos is one of 13 inductees in the 2020 class of the Montana Outdoor Hall of Fame. Lee Newspapers is highlighting inductees each week in the Montana Untamed section.
Few in Montana history are as closely tied to a stretch of water like the late Paul Roos was to the Blackfoot River.
The 2020 Montana Outdoor Hall of Fame inductee grew up in Lincoln, exploring the backcountry and tributaries throughout the area. He would go on to become an influential outfitter and conservationist, time and again working for the betterment of the fishery and the water until his death last year.
"His legacy for conservation is the Blackfoot River," Brandon Boedecker, who guided for Roos and later bought his outfitting business, said after his mentor's death. "It had been degraded from mining and logging before Paul and some of the ranchers and conservation groups started doing some of their work, and now it's one of the few rivers in the state that you can say it's better now than 30 years ago."
Roos' work is legendary in both conservation and the outfitting industry. He worked on projects from removing dams and replacing culverts in the Blackfoot Valley to statewide campaigns. He helped start or became an early supporter of the Big Blackfoot Chapter of Trout Unlimited, Fishing Outfitters Association of Montana, the Blackfoot Challenge and many others. He joined committees that successfully passed a statewide prohibition on the use of cyanide in mining and staved off an attempt to overturn the ban, all the while inspiring many young guides and outfitters to take up the conservation mantra.
Since 1987, the Trout Unlimited chapter and more than 200 landowners have completed 700 projects ranging from stream restoration to grazing management.
In the middle Blackfoot River, wild trout numbers increased 800%, according to his induction materials.
What stood out for many about Roos was that he was a firm believer in dialogue among opposing views. His advocacy pushed conservation, but that did not mean timber, mining and other industries were ever excluded from the conversation.
"Paul refused to only work with like-minded partners, and I can't emphasize enough what a rare and courageous thing that is," David Brooks, executive director of Montana Trout Unlimited, said following Roos' death.