Some tribal officials questioned temporarily suspending their treaty rights at the request of Montana Fish, Wildlife and Parks to support a proposed bison hunting closure north of West Yellowstone. Others backed the idea.
"We do all we can to allow tribal members to express their treaty rights," said Jeremy Red Star Wolf of the Confederated Tribes of the Umatilla Indian Reservation.
"This is an opportunity to expand that great hunting," said Tom McDonald, fish and wildlife division manager for the Confederated Salish and Kootenai Tribes. "I would hope all would agree to look at this as a temporary closure."
FWP's Mark Deleray asked for buy-in from representatives of the six tribes, which have exercised their rights to hunt bison outside Yellowstone National Park, during a meeting of the Interagency Bison Management Plan partners at Chico Hot Springs Resort on Wednesday.
FWP can only regulate state-licensed bison hunters. Tribal hunters are governed by their own councils. Yet Deleray was seeking support from tribes so "it would be a more coordinated effort to move those animals north."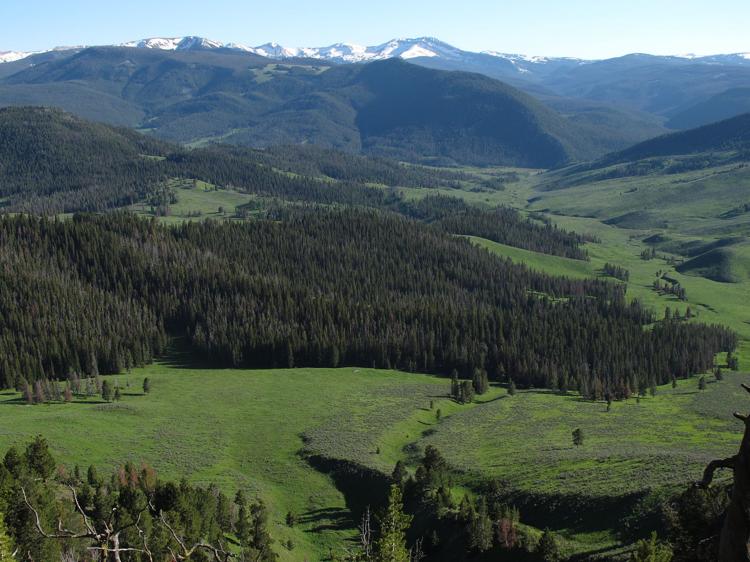 Questioned
The closure is being considered by FWP to lessen interference with bison outside the park in hopes that they may move to Custer Gallatin National Forest land in the Taylor Fork region of the upper Gallatin Canyon. The idea is to give bison more room to roam outside the park on adjoining federal lands.
But some tribal representatives questioned how long the closure might be in place, if there would be any monitoring to track if the closure is achieving the desired results, what the target number for bison populations would be before the closure would be lifted, and why the area shouldn't be closed to other winter users like snowmobilers, as well.
"It could take a very long time for that condition to change," noted Cam Sholly, Yellowstone National Park superintendent.
Deleray agreed, noting, "There isn't a specific timeline to see if we're successful, that has not been established."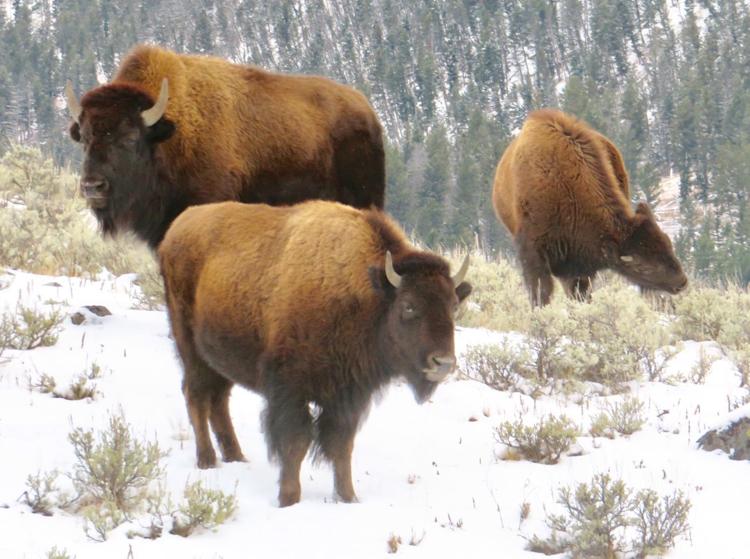 Road hazard
The proposal also raises other concerns about how the bison would get to the Taylor Fork drainage. The most direct route would be down Highway 191, which would heighten the danger to drivers if bison are on the road.
"Highway safety was a big negative comment that came up" when expanding bison populations to the Taylor Fork was first discussed, noted Mike Honeycutt, executive officer for the Montana Board of Livestock.
"Speed limits don't count if no one's out there giving tickets," said Daphne White.
She also said if bison move into the region it would have a big effect on the dude ranch where she works only a mile from the park's northern border. Any suggestion that the safest way to expand the bison's range to the Taylor Fork is by trucking the animals in, which has been discussed in the past, gets her "real nervous" and has been met with local opposition.
Prime habitat
Others see the Taylor Fork as one of the few areas where the largest public herd of genetically pure bison in the United States could safely exist on wild, federally owned terrain that's outside but adjacent to Yellowstone National Park. That's key to conservationists who see bison as being singled out for management and control that is unlike any other wildlife species in Montana and North America.
"There's all kinds of places where the buffalo can tuck in for the winter," said Joe Gutkowski, a Bozeman conservationist, of the Taylor Fork. "They could have a thousand buffalo stay and not go back into the park."
"The ability to incrementally add habitat for buffalo is a hard task to accomplish," said McDonald, of the CSKT. "We have to get buffalo there."
But he supported the idea in hopes that the animals could eventually provide an opportunity for tribes to expand their bison hunting from along Yellowstone's western and northern borders. Especially on the north side near Gardiner, one tribal member noted, the killing of bison is more like a harvest than a hunt because the animals are often concentrated in small areas when shot.
"I think it's a good thing," said Ervin Carlson, of the InterTribal Buffalo Council. "Hunters could go out there and do a real hunt."