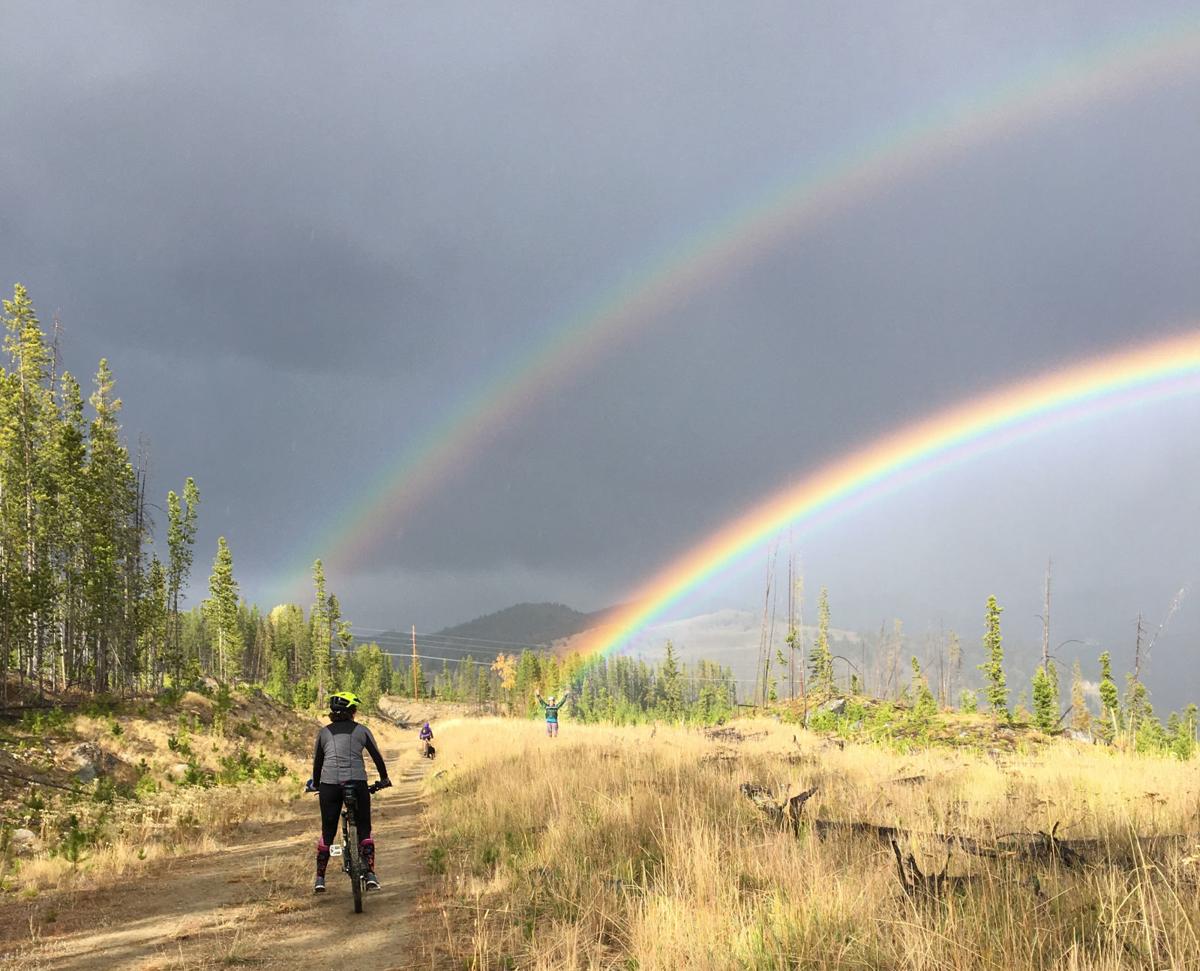 It's not often that you don't make a mountain biking destination but still revel in the ride. Still, the double rainbow that greeted us during a rainy descent made this trip worthwhile.
I've been sworn to secrecy over the exact route we took that ended with the double rainbow. However, one already popular route to Twin Lakes is fairly well known, and a great short day trip. Your view of rainbows may be a little different.
To reach the trailhead, drive to Twin Lakes Creek Road, aka Forest Road 5131, about 10 miles west of Anaconda on Highway 1. It's an old dirt road, and you probably want a vehicle with high clearance to drive the three miles to the trailhead. Instead, we just parked and rode. After all, isn't this all about a bike ride? Some people prefer to park at the Spring Hill Picnic Area.
Old logging roads crisscross the area, so a good map is suggested. But after the trailhead the ride to Twin Lakes is a singletrack that's also a good hike. The four-mile route up to the lakes isn't particularly steep, with an elevation gain of only 1,000 feet, but it's consistently uphill.
The first three miles are fairly new and non-technical. But the last mile is an old logging road and a bit more challenging. The road has several bridges for crossing creeks, so you don't have to carry water for dogs.
Lower Twin Lake is a refreshing sight, and both bikers and hikers can go around the upper end. The region after that is recommended wilderness, so bikes aren't allowed. But a quick dip in the lake always is worthwhile, and a picnic lunch is an added bonus.
On your way watch for wildflowers, old mining adits and waste rock piles. The rock hounds will have a field day with the shiny stones left over from another era.
An alternate route is to start at the Twin Lakes trailhead and hook into the Fourmile Basin Trail No. 8113, which veers right about mile 1.7. It's a pre-logging singletrack that runs 2.4 miles to the lake, known for its scenic nature, and bird watching.
Be the first to know
Get local news delivered to your inbox!