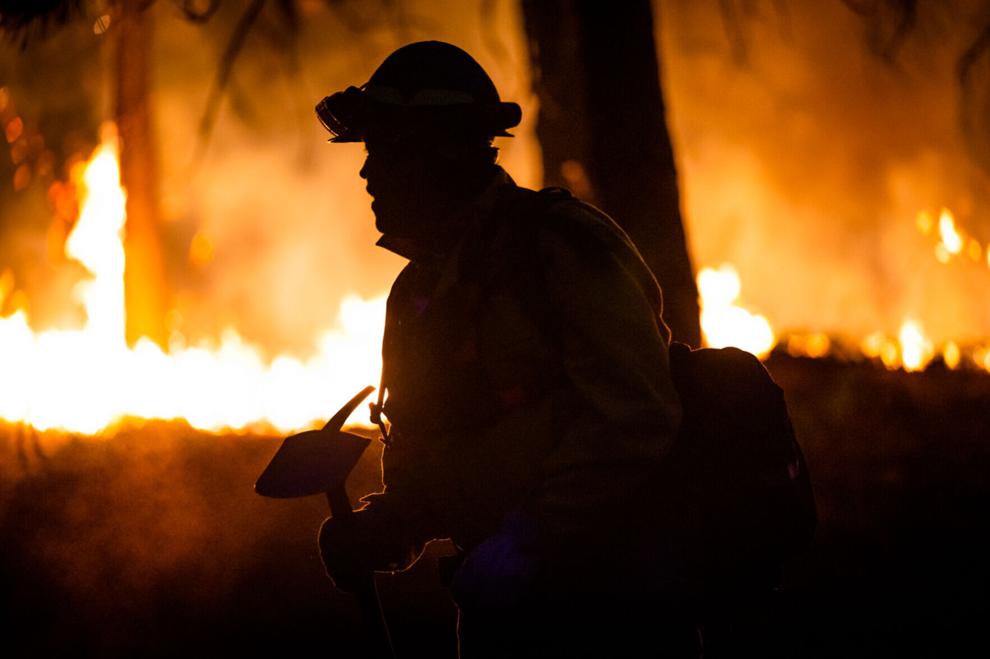 Montana is forecast to have normal wildfire risk this summer amid above-average temperatures and about normal precipitation, with little change to current drought conditions.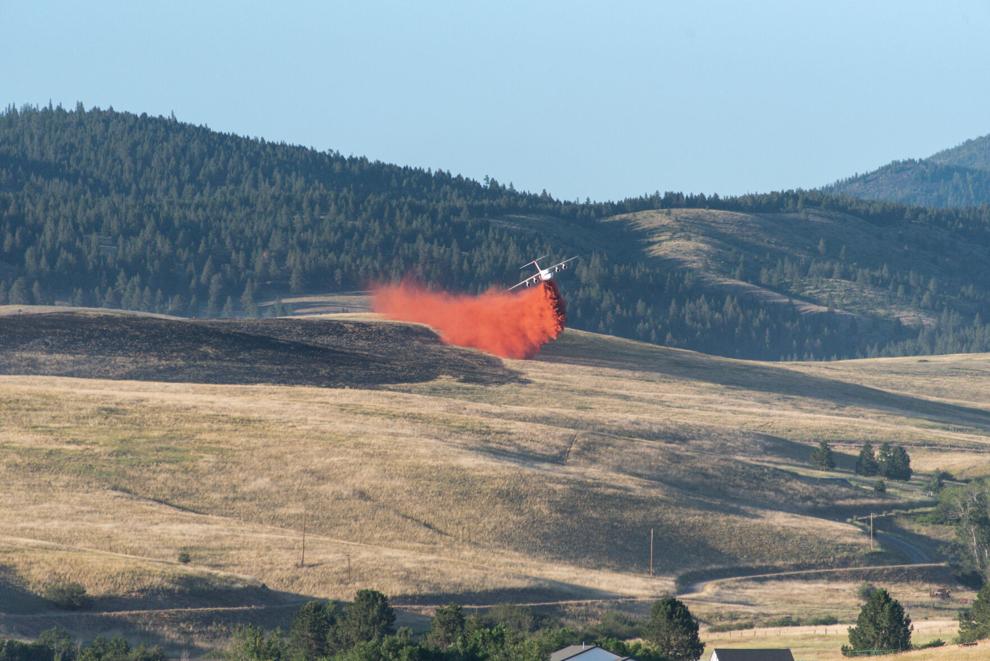 Carl Seielstad, an associate professor of fire at the University of Montana and the fuels program manager at the National Center for Landscape Fire Analysis, said on Tuesday that the prediction of normal wildfire risk in Montana this year "aligns with what I see and think." But, he explained, springtime predictions can only foresee so much — a major determining factor in a given year's fire activity is what actually happens during fire season. 
"When I think about fire seasons," he said, "really the fire season is mostly determined by what happens in the fire season, so it's really hard to forecast what a fire season's going to be like. My rule of thumb is, if we get to the Fourth of July and fireworks are being lit on the Fourth of July without fear of starting large fires, then we're shaping up for a pretty normal fire season." 
But "if the base of (Mount) Sentinel is crispy brown by Fourth of July," he cautioned, then the fire season may be "shaping up to be extraordinary." 
Whether that happens is determined in large part by temperature and precipitation — and Montana is likely to be hot this summer.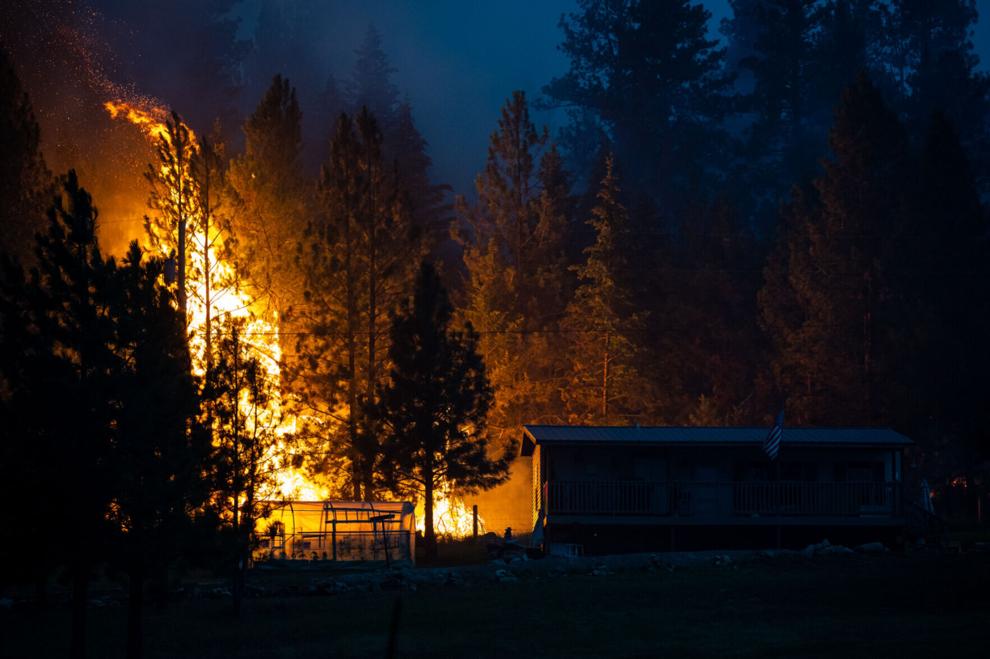 The National Weather Service's Climate Prediction Center forecasts that Montana will experience above average temperatures at least through the end of August. The agency predicts a 50% to 60% chance that western and central Montana will have above normal temperatures next week. The Hi-Line, eastern Montana and northeastern Montana have a 70% to 90% chance of above-average temperatures. For the first half of June, the state has a 50% to 70% chance of above average temps. There's about a 30% to 50% chance of above average temps for the rest of the summer, with the higher probabilities in western Montana. 
Precipitation, meanwhile, is predicted to be about normal, although some parts of the state have a slight chance of above-average precipitation through the last few weeks of spring. The agency predicted a 33% to 40% chance of above-average precipitation next week for all of Montana except the northwest corner. The southern three-quarters of the state retains that chance of above-average precipitation through the first week of June. But after that, the entire state is forecast to have about normal precipitation through the end of August. A far-west strip of Montana, from the Bitterroot Mountains through to Yaak, has a 33% to 40% chance of below-average precipitation.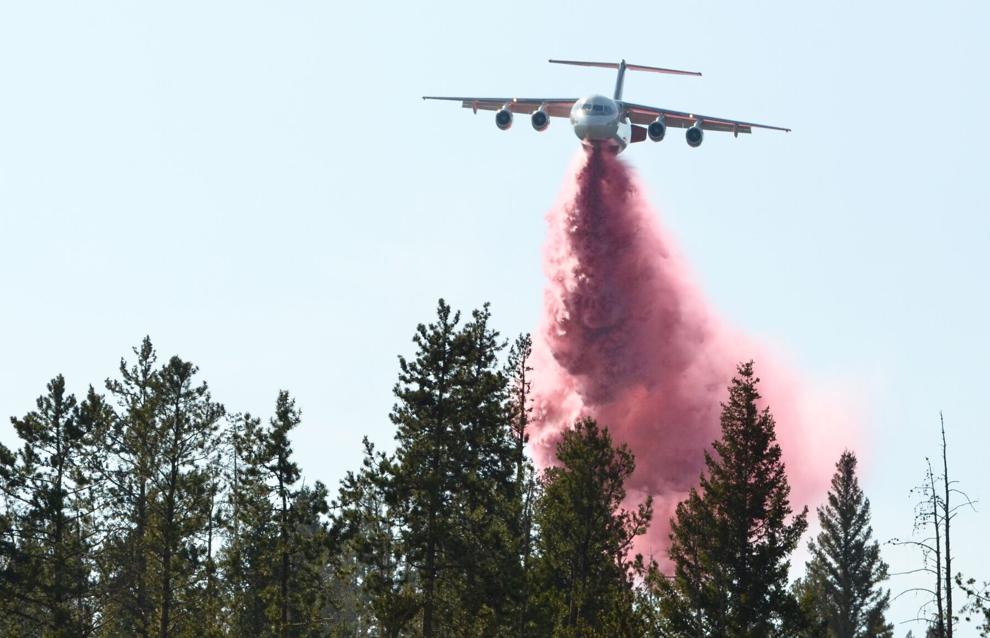 This has drought conditions across the state likely to remain unchanged, according to the U.S. Drought Monitor. On Monday, 35% of Montana's area was not in drought at all, a significant increase in drought-free area from one year ago, when only 4.67% of the state was not experiencing drought. About 39% of the state was experiencing abnormally dry conditions Monday; 22% was in moderate drought; 3.61% was in severe drought. A year ago, 42% of the state was in severe drought and nearly 20% was in extreme drought. 
At the start of May, the Bitterroot River basin held 103% of its median snow-water equivalent. The Lower Clark Fork basin had 93% normal SWE; the Upper Clark Fork basin had 123% of normal SWE. The Jefferson basin in Montana's southwest corner was at 127%; the Madison and Gallatin basins were at 127% and 135% respectively. The Helena Valley held 155% normal SWE, and the Rocky Mountain Front was at about normal. Eastern Montana ranged from 113% across the Interstate 90 corridor to 135% in the Smith-Judith-Musselshell basin.
But in the northwest corner of the state, the Flathead and Kootenai river basins were at 88% and 81% of normal, respectively — the driest in the state.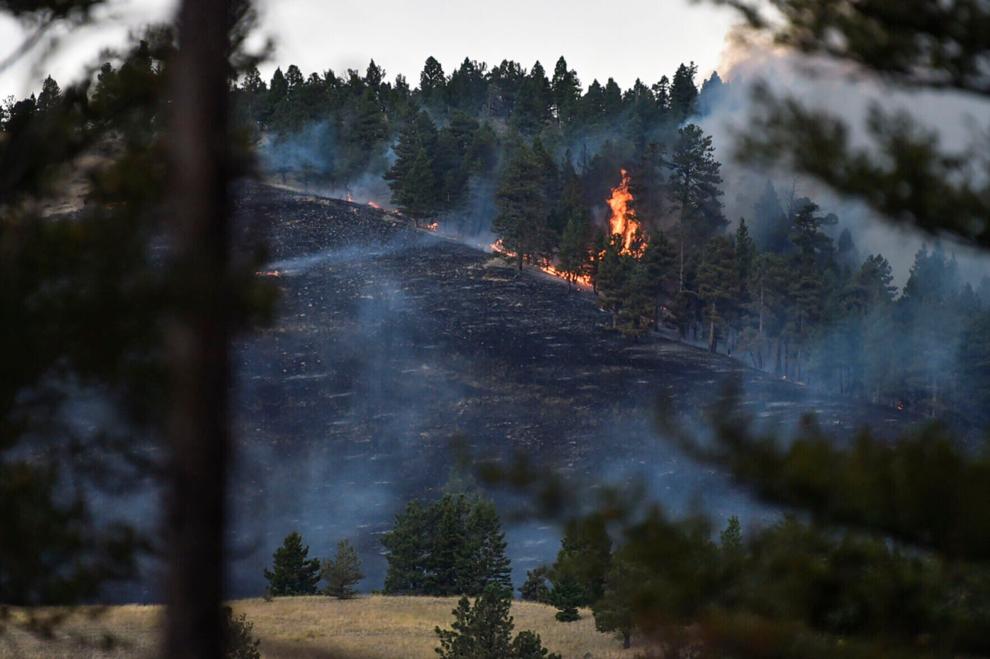 Wildfire risk
Montana falls within the National Interagency Fire Center's Northern Rockies Geographic Area. The area stretches from northern Idaho through North Dakota. Earlier this month, the center issued a seasonal outlook predicting that significant wildfire potential in the area "is expected to be normal" through August. 
Overall, the center determined, the Northern Rockies area "does not have strong signals to support a deviation from normal fire season forecasts. Northwest Montana and north Idaho have been drier than normal recently, which could align with expected summer weather patterns to enhance fire potential, but May moisture could reduce this concern, resulting in a lack of confidence to move away from normal for this area." 
But, the outlook cautioned, "The northwestern portion of the NRGA is an area of concern as drought has developed, but conditions are not extreme enough to warrant elevating the outlook. If May storms fail to deliver at least average precipitation to northwest portions of the NRGA, there may be a need to elevate (wildfire) potential in the next outlook."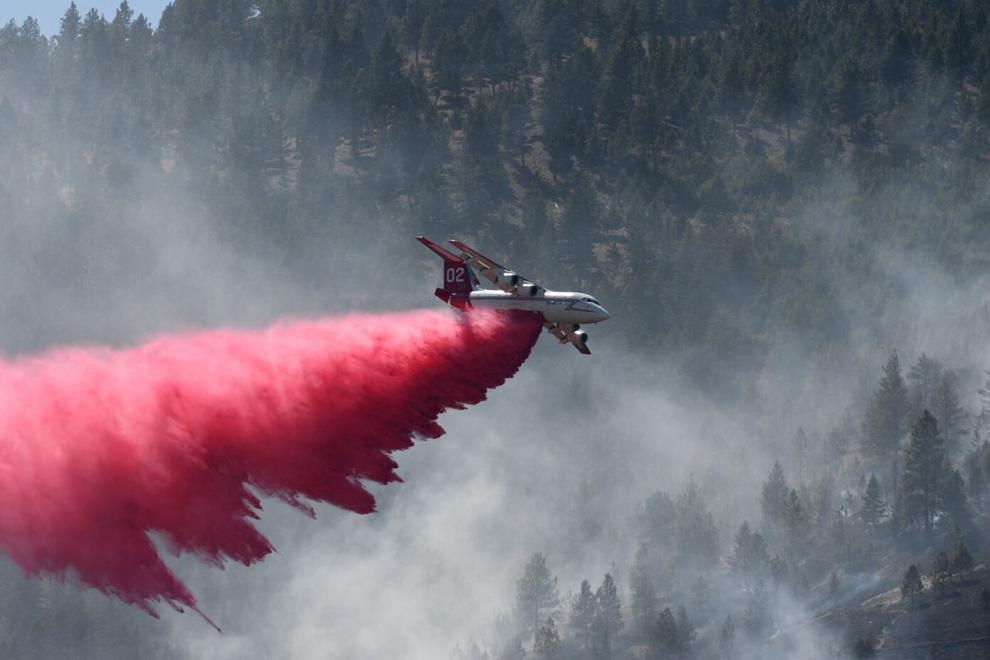 Over the past 20 years, wildfires burned an average of about 395,000 acres annually in Montana, according to data compiled by the National Interagency Situation Reporting Program. Last year, 137,509 acres burned in Montana. But in 2021, 747,678 acres burned. According to data from 1999–2010, Montana's fire season doesn't begin in earnest until July and becomes even more active in August. Most fires in Montana that decade occurred in the far western part of the state, the data show. 
It's difficult to divine in May what might happen during the fire season, Seielstad said, noting that "a couple of well-timed precipitation events can just choke the fire season." 
"We look at general trends and trajectories ... but what really matters is the couple events that occur or don't occur, and we don't know how that's going to shake out," he said. "These are things that are very difficult to predict." 
He recalled 2003, when western Montana experienced "a normal summer, and during fair week (had) tremendous convective activity in two or three days. We went from no fires to 60 or 70 fires with teams overwhelmed in just a few days. And I think it was Aug. 28 we got a big rain event and fire season was over, effectively."
Even though Montana's fire season doesn't normally pick up until July, fires have already popped up around the state. So far this year, 279 wildfires had burned a total of 793 acres in Montana, as of Monday morning. Only 16 of those fires were caused by lightning. The lightning-caused fires burned 17 acres. The remaining 263 fires so far this year were human-caused and burned 776 acres. 
Overall, the U.S. has experienced a quiet start to fire season this year. As of Monday, 16,317 fires had burned 487,867 acres — well below the 10-year average for number of fires and area burned by May 22. On average over the past 10 years, 931,879 acres burned each year by May 22. Last year, more than 1.6 million acres had burned already by May 22.