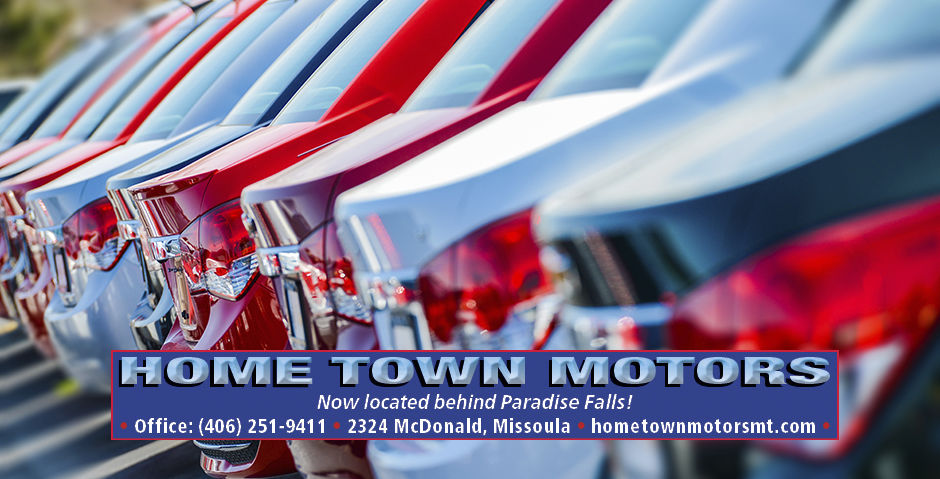 Welcome to Hometown Motors!
Feel free to check out our inventory and don't hesitate to contact us either by email or by phone.
Click below to view our:
♦ Cars
♦ Trucks
♦ SUV's
♦ Motorcycles/ATV's
Call us today at 406-251-9411 for current availability and pricing! Come and visit us in person and let's make a deal.
Have a wonderful day!