1621 South Higgins Avenue
Missoula
,
MT
59801
Last Updated: February 7, 2017
| | |
| --- | --- |
| Sunday | Closed |
| Monday | |
| Tuesday | |
| Wednesday | |
| Thursday | |
| Friday | |
| Saturday | Closed |
About Honeybear Daycare Center

Located in Missoula, Honeybear Daycare Center is one of Montana's premier childcare centers in the state. Honeybear Daycare Center is committed to providing quality educational service and before and after school care for children ages 2 to 8. Our clean, safe, and nurturing environment is licensed by the state of Montana to provide childcare services for those ages. All of our skilled, qualified staff members are engaged in education classes and training, at levels above those required by state guidelines. Some of our staff are enrolled in the University of Montana's Work Study Program, which provides us with a vibrant source for potential teachers and assistants and offers the university students an opportunity to get valuable hands-on experience. We're even located conveniently close to downtown, making pick up and drop off easy for you during the work week!

Honeybear Daycare Center strives to give parents more than they expect by keeping rates competitive, providing state-funded scholarship opportunities and USDA food programming, and offering a robust variety of learning experiences for their children. We have a full schedule of extra-curricular activities, educational opportunities, field trips, and age-appropriate fun for all of our students. Some of these activities include: "Matt the Music Man," and "Taekwondo with Mr. James." These activities are both taught by traveling professionals who have ties to the community and local schools. More information on our activities can be found on our website.

Give your children the best early education possible by enrolling them for this fall! We're still taking applications! Schedule a tour of Honeybear Daycare Center and see if we're a good fit for your children!

SERVICES
► Preschool
► Childcare
► Before and after school program
► Fun, educational activities
► USDA Food Program
► Best Beginnings scholarships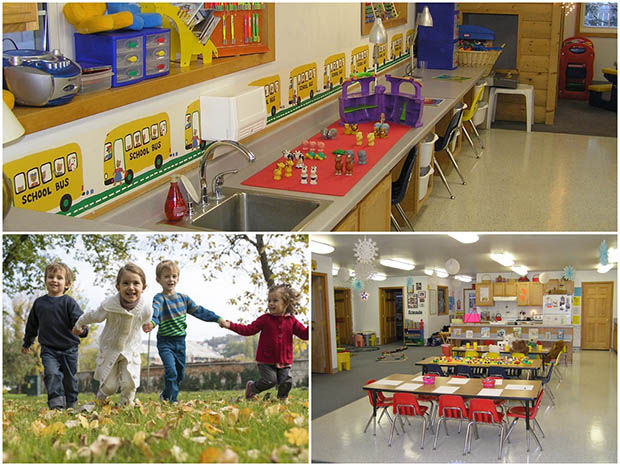 AFFILIATIONS
Honeybear Daycare Center is affiliated with the University of Montana and their early education work study program. Many of our staff receive valuable educational and hands-on work training every day at our preschool and childcare center. Honeybear Daycare also receives great care from potential teachers and assistants while working with your children to educate and entertain them throughout the day.

We also work in conjunction with Hellgate High School's child development classes. Students join us on a regular basis to assist with our programs and gain real experience and knowledge working with students in a supervised setting.

Our staff undergoes extensive training and education to provide the best childcare resources to the families of Missoula. Honeybear Daycare Center is affiliated with the Early Childhood Project of Montana, a state-operated program aimed at the professional development of childcare providers.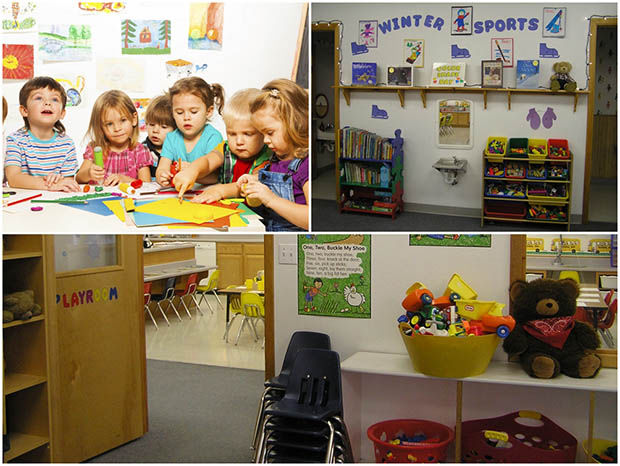 STILL NOT CONVINCED? TAKE A LOOK AT WHAT SOME PARENTS HAD TO SAY ON ANGIE'S LIST ABOUT US:
Review by haley on Sunday, November 14, 2010 at 9:34:58 AM
Review:
Love this place, so does my son. Great staff, friendly, caring, polite clean. Will use them again with our next child. Nothing but good things to say about the center and its staff.

Review by Buzzy on Wednesday, May 5, 2010 at 4:10:22 PM
Review:
Great childcare and excellent preschool program!! Honeybear is quite likely one of the friendliest and cleanest daycares in Montana. Good food program too. Breakfast, hot lunch, and afternoon snack. Makes me wish I could stay!!

This institution is an equal opportunity provider and employer.
Accepts:

American Express

Best Beginnings Scholarships

Cash

Check

Discover

MasterCard

Visa
Your children will be well-cared for by the dependable, professional staff at Honeybear Daycare Center. We provide preschool services, before and after school care, and other day care for children ages 2 to 8 years. Honeybear Daycare Center is licensed by the state of Montana to care for your kids. Make sure they are in a place that genuinely cares about their education. Our staff includes students of the University of Montana and licensed instructors to provide quality educational opportunities for your preschoolers. We also have fun activities, outings, and field trips planned throughout the year. Give us a call today to schedule a tour and make sure Honeybear Daycare Center is a great fit for your family!

This institution is an equal opportunity provider and employer.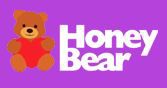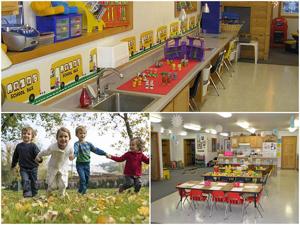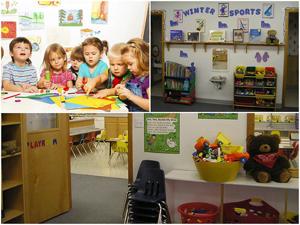 Located in Missoula, Honeybear Daycare Center is one of Montana's premier childcare centers in the state. Honeybear Daycare Center is committe…