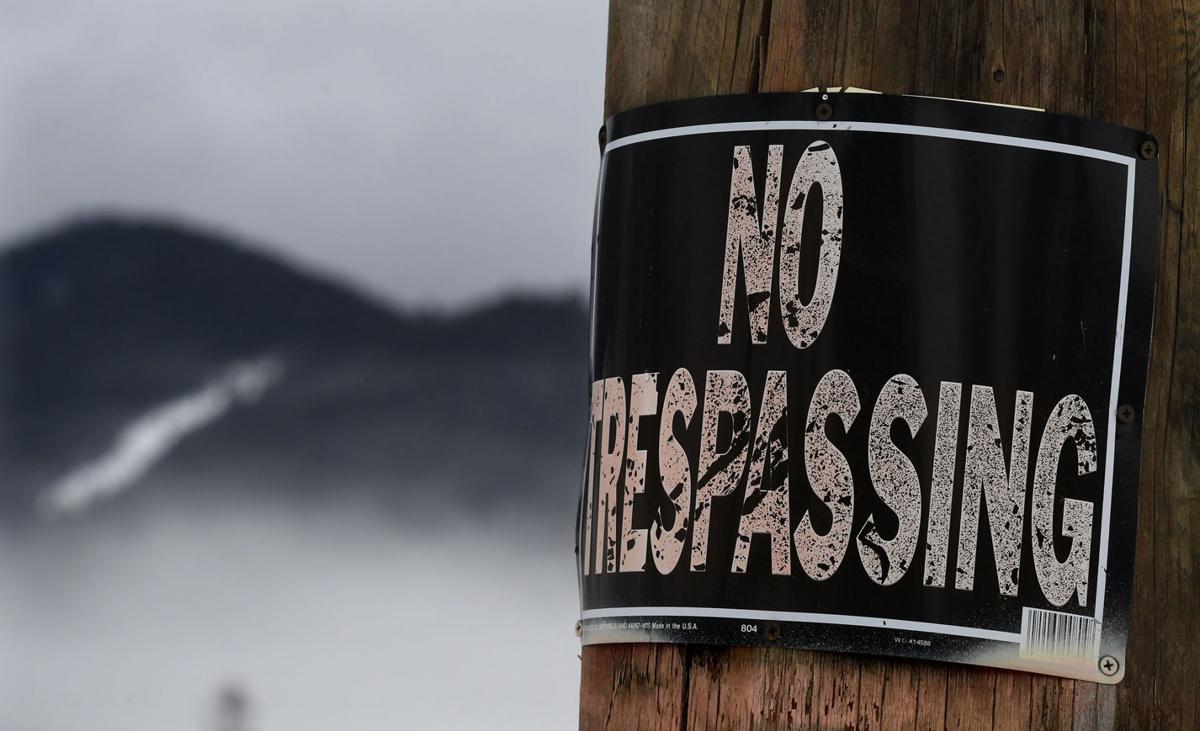 Rep. Bob Brown, the Thompson Falls Republican whose amendment watered down legislation this year to increase oversight of teen programs for troubled teens, was once a counselor and supervisor at a program himself. But that's hardly the exception to the industry's hands-on approach to state policy ever since regulators got involved.
The private teen treatment industry is moving under new state oversight following Gov. Steve Bullock's signing on Friday of Senate Bill 267, which eliminates the self-regulating board in the labor department — the only program of its kind so classified — and brings the troubled youth residential programs under the health department.
In a House Business and Labor Committee hearing last month, Brown successfully amended the bill to strip the health department's ability to set standards for program employees' training, credentials, qualifications, character and suitability.
Industry administrators have held state agency and legislative positions, as well as provided employment opportunities for some of northwest Montana's most impoverished areas, where logging and mining employment are shadows of their former selves. At every turn the industry has had a significant handle on how policies are shaped.
But an undisclosed number of program owners spoke with Brown the night before he made the amendment eliminating the "minimum standards," a change to the bill he said he initiated. He said program administrators reached out when the legislation gained momentum in the Senate.
"One thought it would pretty much shut his program down," Brown told the Missoulian.
When asked what parts of SB267 he felt would be so fatal, Brown said the state's authority over the programs became too broad under the proposal's early drafts.
Brown echoed the same points program owners used in their pleas with legislative committee members in 2007 to keep regulation in the programs' hands: That their programs' "unique" nature is key to their success. That a relaxed regulatory environment lets them develop propriety treatment methods — a way for them to stand out in a field where consumers typically find them through referral services or consultants. And that state mandates chip away at their business model.
"Character of my employees," he said, circling the word on an early draft of SB267. "How is it the department makes that decision for a private business?" 
Campaign money 
Campaign finance records from 2006 show Spring Creek Lodge directors Cameron and Chaffin Pullan both donated to Bob Lake, a Republican representative from Hamilton and member of the House Education Committee. At the time, the Pullan brothers were being sued by the mother of a girl who died by suicide at the program two years earlier.
The committee in 2007 heard two bills concerning the programs. One was from Sen. Trudi Schmidt, D-Great Falls, to create what she called "meaningful oversight" of the programs by expanding the board to include more members from the public. (A majority of board members were from the industry.) The Senate passed Schmidt's bill, but the House Education Committee killed it.
The other bill came from Lake, and officially established the licensing rules and regulations written by the Private Alternative Adolescent Residential or Outdoor Programs (PAARP) board during the previous two years. Those rules  remained in effect until recent legislation.
Cameron and Chaffin Pullan contributed to the 2006 campaigns of several lawmakers on that committee. Whether the donation established a genuine connection or not is hard to tell — in his donation to Winifred Republican Ed Butcher's campaign, Chaffin Pullan listed his occupation as program director at Spring Creek, while his twin brother Cameron listed his own as "house wife."
The Pullans weren't alone in their campaign contributions to key legislators. Patrick McKenna, whose Monarch school closed abruptly in 2017 and who settled with students' parents a year later for nearly $1 million, donated to five lawmakers on that House Education Committee in 2006. None represented Sanders County, where Monarch was located.
All the donations were near the maximum $180 allowed.
Chaffin Pullan is currently accused in civil lawsuits of grooming teenage girls at a different Thompson Falls program last year. If another piece of legislation enacted this session had been in place at the time of the allegations, he could have been subject to criminal charges.
Asked about the donations from the Pullans, Lake told the Missoulian in February he did not recall any specific encounters with the Pullan brothers in 2006 or knowing that they were amid litigation.
"After the fact, there's a lot of things you find out about these programs," he said. "You don't have any control over who donates.
"The fact is, I was involved in that mainly because I was on the Education Committee," he added.
Lake carried the bill at the request of Jim Elliott, another Trout Creek legislator. Elliott wasn't sure about the terms of his involvement in drafting the legislation, but said in a phone interview on Friday he remains close friends with Paul Clark, a former legislator who ran his own program and whose bill established the self-regulating model. 
Elliott, who served eight years in both the Senate and the House, remembered the oversight debate as "intense" between the programs and the Department of Public Health and Human Services in 2007. Not unlike today, program owners and their legislative representatives expressed some cautious distrust of the health department. 
"I don't think that's usual," Elliott said about how hands-on the programs were about steering state policy. But, "given the level of trust that the program schools had toward the department of health and human services, a distrust which I shared, I supported their move to be under the Department of Labor, along with the other occupational boards." 
Meaningful oversight, Elliott said Friday, requires someone who's "not involved economically or emotionally with the industry that they're regulating."
"There's an even better word; you need someone who's objective," he said. "If you're in the same industry and writing the rules, you can't be objective about them. On the other hand, one might say they actually know the industry. If someone wants to be seen as being respectable, they make every attempt to hire or get people who are objective."
First steps
In an interview outside the House chamber on the last day of the 2019 Montana Legislature, Brown told the Missoulian he was a carpenter before he began a job at Spring Creek Lodge in Thompson Falls, where he worked with special needs residents and led labor projects. In his four years at Spring Creek, which ended in 2004, he was also a daytime supervisor. 
He called Chaffin Pullan, former Spring Creek Lodge director and most recently a supervisor at Reflections Academy, also in Thompson Falls, a "good friend," and said he never saw any actions that pointed toward predatory behavior. 
"It kind of blows me away I guess," he said of the allegations against Pullan. "But, like I said, it's human behavior and people get caught up in things and do stupid mistakes. I certainly didn't know of anything like that."
Brown floated the idea that perhaps the program owners should stay involved in an advisory board capacity to make recommendations to the DPHHS. 
"I just thought, well, maybe the (oversight board) is not a bad thing, maybe it's just in the wrong spot right now," he said. 
The programs will come under the DPHHS Quality Assurance Division. As previously reported by the Montana Standard, the head of that division, Carter Anderson, is also former CEO of a facility with a checkered past. Most recently, Acadia Montana, a psychiatric residential treatment center for kids already under the health department's watch, was criticized by Oregon officials for injecting a child with medication. Anderson left Acadia in mid-2018. 
DPHHS has not commented on whether the Administrative Rules of Montana permit or prohibit such medications; department spokesman Chuck Council did not return an email seeking that answer on Friday. 
In fact, the rules overseeing such programs already under DPHHS are administered by The Joint Commission on Accreditation of Healthcare Organizations' 2017 Comprehensive Accreditation Manual for Behavioral Healthcare. As reported by the Standard, a copy is available for purchase from the organization for $320, but is not publicly available through the department.
Sen. Diane Sands, D-Missoula, who carried the bill moving troubled youth programs from the labor to the health department, said on the last day of the legislative session that she will continue to monitor the transition process. SB267 mandates state officials involved in that transition report to the Children, Families, Health and Human Services Interim Committee, on which Sands sits.
"I would say it's one of the first steps toward regulation," she said of SB267's passage into law. "This is not the last step. It's the beginning of a process of paying very focused attention to both the implementation of that law, but to other potential activities that will bring these programs into compliance with every other residential treatment program."