MISSOULA — With three home runs and a strong pitching performance by Austen Seidel, the Missoula PaddleHeads finished July with a flourish Sunday.
Zootown's Pioneer League pro baseball team beat Glacier for the third time in four days, 6-3, in Kalispell. The teams split their six-game series at Flathead Field, 3-3.
Seidel, a Texan who played his college ball at Tabor, struck out seven in improving to 4-1. He went 6 1/3 innings, surrendering three runs on five hits with two walks. Tyler Elliott came on to pitch 1 2/3 innings of scoreless ball and Sam Hellinger earned his eighth save, holding the Range Riders at bay in the ninth.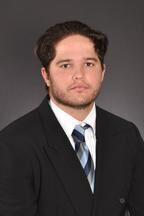 Cam Thompson , Keaton Greenwalt  and Jared Akins all homered for North Division first-half champion Missoula (42-17). Nine PaddleHeads had a hit, with Thompson and Akins each recording two.
The PaddleHeads scored all the runs they needed in the first three innings, building a 4-0 lead. Greenwalt kick-started the offense with a solo home run in the second inning.
In the third frame, Akins smacked an RBI double and Nick Gatewood drove in two with a single. Glacier (21-38) answered with a run in the bottom half and two in the fourth to shave its deficit to 4-3, but Thompson belted a home run in the fifth and Akins in the ninth as Missoula finished the month of July with a 20-8 record.
The PaddleHeads (7-5 second half) will now get ready for a three-game homestand starting Tuesday against the Great Falls Voyagers. The Voyagers finished second to the PaddleHeads in the first-half race and sit a game back of North Division frontrunners Missoula and Idaho Falls in the second half.