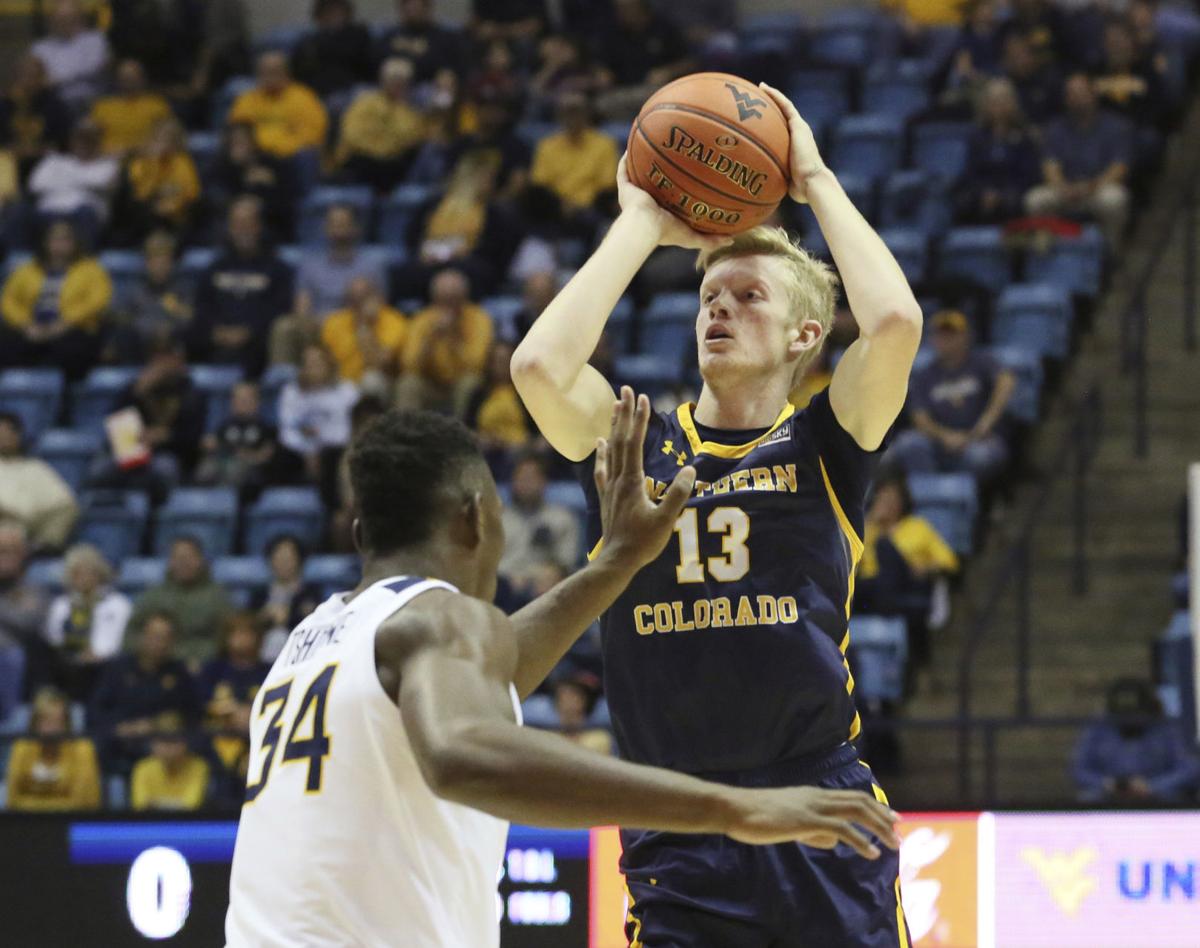 MISSOULA — While another strong slate of games populate the Big Sky men's basketball schedule on Saturday, tiers have started to form ahead of week four of conference play.
Montana got one of the biggest wins so far this season of any team in the league, topping rival Eastern Washington by 27 points. It was the largest win for the Grizzlies over the Eagles since 1984, but also gave Montana at least a one-game advantage on every team in the conference.
The Grizzlies — along with Montana State — are the only two teams in the Big Sky to have played five games so far and Montana will make it six on Monday when Portland State visits Dahlberg Arena.
Winning against Eastern put the Grizzlies at 4-1, a leg up on 3-1 Northern Colorado (which has a home win over Montana) and 3-1 Southern Utah, which the Griz have already beaten. The Grizzlies, Bears and Thunderbirds are the only one-loss teams in the Big Sky.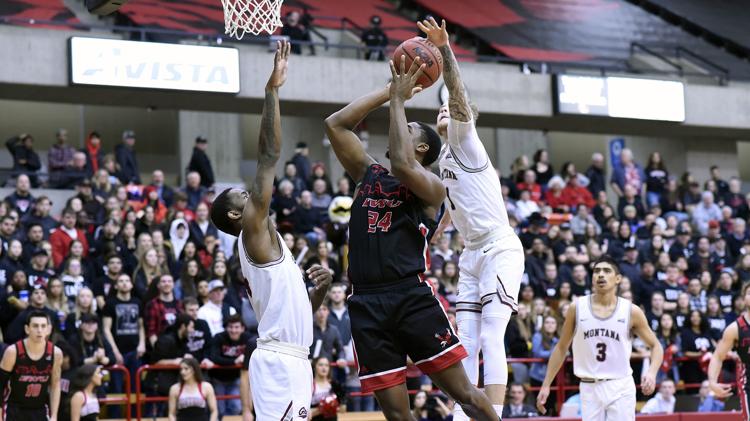 "I thought the Northern Colorado game was an opportunity to make a statement," Montana head coach Travis DeCuire said after the win over EWU. "To be 4-0 and put some teams behind us going into this one. You know we figured if we win that and then go in here with some momentum, we could put some teams two games behind us."
While Montana does have a one-game advantage in wins, Northern Colorado has also looked like a contender in the early going. The Bears' only loss was on the road at Portland State and in addition to the win over the Grizzlies, Northern Colorado also owns victories over Montana State and at Weber State.
Led by MVP candidates Bodie Hume and Jonah Radebaugh, KenPom.com has the Bears favored in all but two of their final 16 regular-season games.
Outside of Montana, Northern Colorado and possibly Southern Utah, Sacramento State has also come on strong over the past week to throw itself into the conference contenders conversation.
The Hornets opened with losses to Montana and Montana State, but have won two straight games against Idaho State and Northern Arizona. Sacramento State can push itself to the top of the two-loss crowd with a win on Saturday against a Weber State team dealing with a multitude of injuries.
Montana State, sitting at 3-2, has a win over the Hornets and could start to establish itself among the contenders if it follows up a come-from-behind win over Idaho with a victory against Portland State.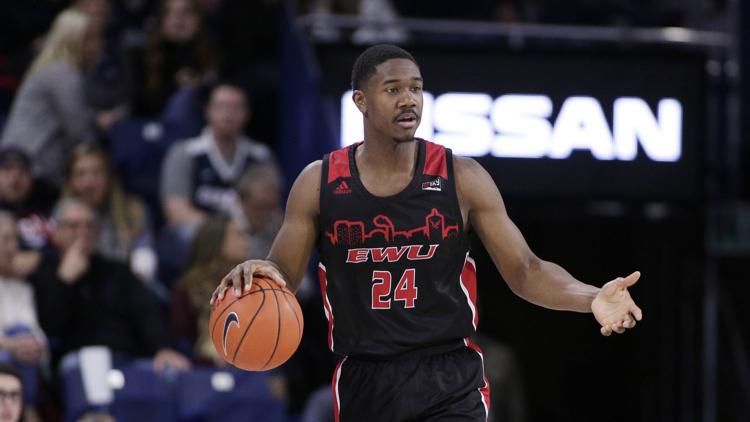 Four fours in the Big Sky
You have free articles remaining.
There are once again a plethora of talented forwards populating the conference.
The four, or power forward position, is especially deep and starts with Eastern Washington's Kim Aiken. Despite a relatively poor showing against Montana, the 6-foot-7 sophomore is averaging 15.8 points and 10.7 rebounds.
He is the only player in the Big Sky averaging a double-double and can hurt teams in a variety of ways. Outside of being a large presence in the paint, Aiken has hit 42 of 114 (36.8%) 3-pointers and has the second-most makes from behind the arc among all Big Sky players.
Northern Colorado's Bodie Hume is another imposing matchup, as the 6-foot-6 sophomore leads the Big Sky with 35 3-point shots made and scores 16.2 points per game. Strong on the defensive end as well, Hume has the ability to block shots and rebound.
Montana has recently gotten strong contributions from forwards Jared Samuelson, DJ Carter-Hollinger and Kyle Owens at the four, but most things run through Sayeed Pridgett at that position. While Pridgett also gets time at the small forward position, he has been Montana's primary four.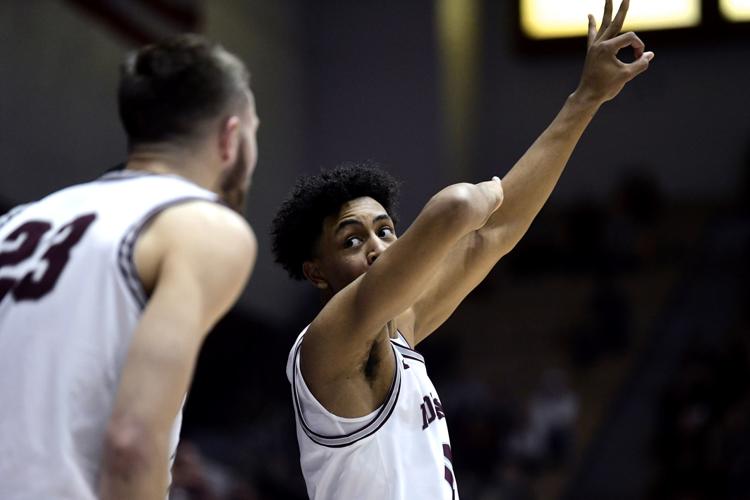 Averaging 18.9 points, 7.6 rebounds and three assists per game, he has a hand in all facets of the game. The main knock for Pridgett is outside shooting; he's hit just 4 of 15 3-point attempts.
While Northern Arizona's Luke Avdalovic does not play the four quite as much, he has been an effective presence when slotted into the position. The redshirt sophomore has the best 3-point shooting percentage in the conference (51% on 51 attempts) and averages 9.9 points per game.
Upset special?
It has been nearly 14 years since the Big Sky has won a NCAA tournament game.
Montana, a 12 seed in 2006, beat Nevada in the first round before falling to Boston College in the second round. The Big Sky has lost 14-straight NCAA tournament games with an average margin of defeat of 17.9 points.
Part of the problem is the seeding — the Big Sky winner has been seeded 15th or 16th seven of the last 13 years. That has caused teams from the conference to run into tough opponents.
Big Sky schools have faced 10 teams that went on to advance to the Sweet 16, with three making it to the Final Four.
While the league is improved this year, Northern Colorado and Montana are the two top teams in the NET rankings, slotted at 110 and 121, respectively. Outside of those two teams and possibly Sacramento State (No. 133) it might be difficult for a team from the Big Sky to rise much higher than a 13 seed.
Jordan Hansen covers a bunch of stuff for the Missoulian and 406 Sports. Shout at him on Twitter @jordyhansen or shoot him an email at Jordan.Hansen@406mtsports.com