BOZEMAN — The Montana State University Office of Institutional Equity has concluded that sexual misconduct and harassment was committed by former MSU play-by-play broadcaster Jay Sanderson against ex-Missoulian reporter Amie Just, The Billings Gazette and 406mtsports.com have learned.
In its final report, submitted March 6 after a brief review period following an initial investigation in October, the Office of Institutional Equity "... determined there was sufficient evidence to show a policy violation regarding the allegations of sexual misconduct and sexual harassment," according to a letter sent to Just by the office and obtained by The Gazette and 406mtsports.com.
As part of the findings, Sanderson received an "interim remedy" order barring any future contact with Just. He was given until March 11 to appeal, but he did not do so.
Among other conclusions, investigator Victor Maxson found that "more likely than not" Sanderson:
Engaged in unwelcome sexual contact with Just without consent.
Sent multiple sexually harassing text messages to Just.
Made sexually explicit statements that cause concern for the safety of others.
Under "deprivation of access to educational programs and services," Maxson also concluded that Just "avoided campus for fear of encountering Mr. Sanderson" and "left her employment with The Missoulian in part because of the incidents described in the report." 
Just initially filed a complaint Sept. 25 alleging repeated "intentional and unwanted" contact by Sanderson during her year-plus covering University of Montana football. Among other complaints, she alleged he touched her inappropriately and sent sexually suggestive texts.
Sanderson resigned Dec. 29, citing family issues. Just now covers Louisiana State University sports for the New Orleans Times-Picayune.
"It happened," Just told 406tmsports.com and The Gazette (because of ethical conflicts of interest, staff at The Missoulian asked colleagues at The Gazette and 406mtsports.com to cover this story from the beginning).
"People can say otherwise, but it happened. The evidence is there," Just said.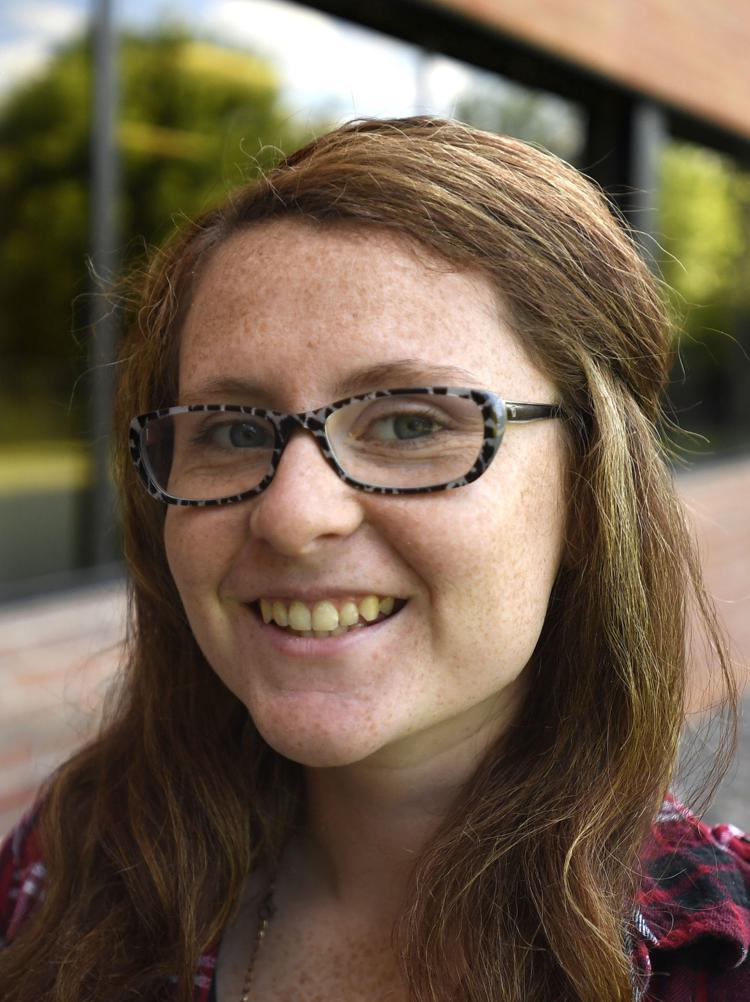 Sanderson, who has since moved with his family to Wichita, Kansas, did not respond to two requests for comment.
406mtsports.com asked for a full copy of the final finding and report, but Montana State University declined, saying Sanderson's privacy "exceeds the public's right to know." MSU chief legal counsel Kellie Peterson said that as a play-by-play announcer Sanderson "does not hold a position of public trust as such is recognized by Montana law. Therefore, it is the University's determination that the requested records are not subject to disclosure."
Asked if MSU intended any further action, Director of News Services Michael Becker responded in an email: "Montana State University takes such complaints seriously, and we deployed our full investigatory process. But the university's process isn't a criminal investigation or a civil litigation process. Mr. Sanderson is neither a university employee nor present on campus. As such, the university has no jurisdiction over him."
MSU's preliminary report in January found that Sanderson "more likely than not … committed multiple acts of sexual misconduct and harassment" in February 2018 and again at the Big Sky Conference football meetings in July in Spokane, Washington. In a January interview with The Gazette and 406mtsports.com, Sanderson vehemently denied the allegations and said his resignation was due entirely to his father's serious health issues.
"Completely false — 100 percent made up," he said then of Just's claims. "I think that's going to bear out when all is said and done. It's not true. I didn't do what she said I did."
Sanderson, who technically was employed by Learfield Sports Properties but also was employed part-time with MSU and considered "The Voice of the Bobcats," submitted a response to the Office of Institutional Equity that included a lengthy list of questions for witnesses and potential witnesses. Investigator Victor Maxson responded point by point, questioning the relevance or merits of each, in one case suggesting Sanderson was "victim shaming."
"It's the same findings," Just said of the final report. 
Just and Sanderson met in July 2017. She said he touched her buttocks twice on the same night at the Big Sky football kickoff a year later. The initial report said there were no eyewitnesses, but the final report notes a text exchange between two witnesses in which one said Just was "definitely sexually harassed" and the other responded, "Well, I saw him grab her ass so ... ." Just also reported Sanderson groping her buttocks to another witness, the report says.
You have free articles remaining.
Just also provided text messages to the inquiry from various times on Feb. 24, 2018, including one from a hotel bar that read, "Come down here. We can get drunk and make bad decisions! Lol!!!"
Another, at 3:19 a.m., said, in part, "If you wanna get together at like 10:30, I'd love to see more of you Lol…Im trying SO hard not to say something inappropriately flirty. Haha. I don't care really. Where would you want to go?"
Sanderson told 406mtsports.com and The Gazette in January the texts were taken out of context.
"If somebody wants to read them as sexually suggestive that's fine," he said. "They were not intended that way. I viewed her as a friend and it was just one friend ribbing another, me giving her a hard time. That's it."
When asked by Maxson about the texts, "Mr. Sanderson became visibly angry and denied sending any texts to Ms. Just,'' according to the original report. Maxson referred to Sanderson's comments to 406mtsports.com and The Gazette in the final report.
Maxson declined an interview request, deferring to MSU's Communications office.
In the initial probe, 15 witnesses were interviewed and the report was submitted to MSU Title IX coordinator Emily Stark on Nov. 27. At the time, the investigation concluded that "more likely than not" Sanderson engaged in "unwarranted conduct of a sexual nature which was sufficiently severe enough to limit Ms. Just's participation (in) university programs, services, opportunities, activities and unreasonably interfered with her employment."
The final report affirms those conclusions.
Newspapers normally don't name victims of alleged sexual misconduct and harassment, but Just requested to be identified. She said the reaction to her has run a wide gamut, from the loss of friendships and demeaning commentary on social media to outreach from supporters and victims from around the country.
"It was a really hard decision to make in first place, because you can't be anonymous in Montana," she said, adding: "I'm glad I reported it the way I did. I should've probably done it sooner. But just knowing what would've happened in terms of just ruining my reputation up there … I wouldn't do it any different if put in the same position."
Just said some comments were so "heartbreaking" and nasty that she deleted her Twitter app for a few days. Particularly painful were assertions on social media that she "wasn't pretty enough" for Sanderson to have sexually harassed her.
"What does that even mean?" she asked. "Sexual assault and sexual harassment isn't typically about attraction, it's about power. For people to say things like that is really frustrating. It's hard to come up with words about it, honestly."
She also said she's more careful about sharing her phone number and more cognizant about who she talks with, "even though I didn't do anything wrong."
On the flip side, she said the messages from women and men around the country who shared their experiences — whether players, coaches, administrators, reporters and others — "were cathartic for me, knowing I helped other people."
Just said she nevertheless wondered whether such treatment would occur wherever she went, though she's grateful to report she hasn't experienced anything remotely like it since arriving in Louisiana.
"It's 2019, it's frustrating that this still happens as often as it does and as prevalent as it is," she said. "But I hope that going through all of this in a public space gives other people who've been through this some motivation to say, 'This isn't OK. This happened to me, too, and this needs to stop.'"
Just added she's happy the episode is behind her. But she still lives with it daily.
"I'm not going to lie and say it didn't affect me at all," she said. "It did. It totally did. But if you dwell on the negative forever you're not going to move on, and that's what I want to do.
"I just want to move forward with my life, and that's a big reason why I moved away."