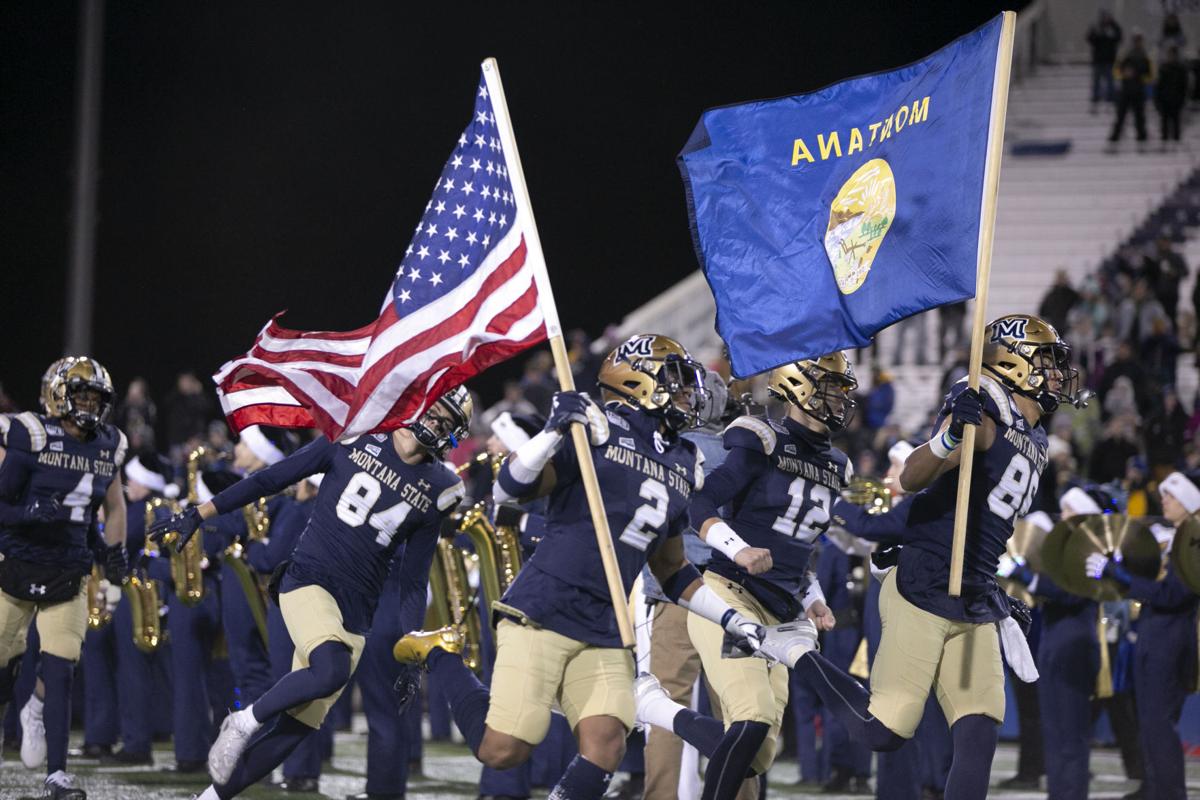 BOZEMAN — In order for Montana State to play football this fall, limiting the coronavirus surge in Bozeman is pivotal, said Matt Kelley, health officer for the Gallatin City-County Health Department.
"I understand football is a high focus area and that people are curious and hopeful that we have football back," Kelley said. "Before we even get to that point, what we're working on right now is doing our best to get the local outbreak under control."
As community transmission of the virus occurs, staging a football season — and having in-person classes — becomes even more challenging, Kelley said. As of Tuesday, there were 87 active cases in Gallatin County, including five hospitalizations and 25 new cases. 
MSU has declined releasing how many students have tested positive for COVID-19, but at least five cases in late June were tied to students and at least one was a football player.
MSU paused voluntary workouts for its football team earlier this month, but those resumed last week. Since July 13, the Bobcats have held training sessions with coaches, film reviews and up to eight hours of team activities per week.
Athletic director Leon Costello said there's no specific number of cases tied to teams that would require shutting down workouts. He said those decisions would be made in coordination with local health officials.
As the season nears and uncertainty looms, the Big Sky Conference has targeted making a decision on fall sports within the next two weeks. Several conferences around the country have announced plans to move fall sports to the spring or eliminate non-conference games this fall. MSU's Sept. 12 game at Utah, of the Pac-12, has already been canceled.
"One piece of advice I gave them is to stay flexible and to build a lot of contingency plans," Kelley said, "going from everything from playing without fans to maybe a smaller crowd."
Kelley recommended the best things people can do to increase the chance of a fall sports season is the same advice he gives for lowering the transmission of the virus: maintain social distance from others, avoid large groups, wear face coverings in public settings and wash hands frequently.
Though MSU athletes have strict protocols when participating in team activities, Costello acknowledged once they leave athletic facilities, they're on their own and part of the greater Bozeman area.
"We're heavily reliant on what's going on in our community," Costello said. "Just because of the way decisions are going to be made on how we move forward, they're county-based."
Kelley has shared what a communicable disease investigation looks like from the county's perspective so MSU can "reverse engineer" ways to minimize exposure and transmission.
"The more they understand that, the better they're able to make decisions," Kelley said, "and to design their processes and to educate their people in ways that make it as safe as possible."
Big Sky Conference administrators have discussed the possibility of moving the football season to the spring. Costello is also considering a season independent from the Big Sky if the conference were to call off its fall seasons. Several of these types of logistics circle back to safety.
Last week, the NCAA released "return-to-sport" guidelines, which includes COVID-19 testing and results within 72 hours of competition in high contact risk sports. In Montana State University's Roadmap for Fall 2020, which was released in June, the athletic department "does not recommend testing asymptomatic athletic department employees or student-athletes for COVID-19 unless prior to an elective medical procedure." The roadmap was updated Monday but without changes to its testing protocol in athletics.
Instead of approaching preseason practices with certainty, the future of the upcoming season is unknown. But the likelihood of it happening could change quickly.
"It's difficult because I know from a planning perspective, football season is right around the corner," Kelley said. "From an epidemiology perspective, a lot can happen between now and then."
Be the first to know
Get local news delivered to your inbox!