MISSOULA — Montana State head football coach Brent Vigen usually gives long, thoughtful answers to media questions. That wasn't the case at the end of his post-Brawl of the Wild press conference on Saturday when he was asked about Montana's Junior Bergen.
Bergen, a true freshman out of Billings Senior, caught a 74-yard touchdown pass from Cam Humphrey on the second play from scrimmage and had several long punt returns in the No. 7 Grizzlies' 29-10 win over No. 3 MSU. A reporter asked Vigen about Bergen's impact. Vigen answered the question before it was finished.
"He had a big impact, yeah," Vigen said.
Bergen originally signed with MSU but de-committed in April, a couple of months after Vigen succeeded Jeff Choate as head coach (Choate is now the co-defensive coordinator at Texas). A reporter asked Vigen what he did to try to convince Bergen to stay at MSU. Vigen sighed.
Vigen thought the press conference was over three questions earlier, so that likely contributed to his blunt answers. But it made sense that Vigen didn't want to answer questions about Bergen. Bergen's prominent role in UM's win provided a harsh lesson to MSU about the magnitude of recruiting.
On that 74-yard TD, Bergen motioned into the slot and sprinted past MSU's secondary. Humphrey hit him in stride, and the 5-foot-11, 175-pound freshman outran Ty Okada and Troy Andersen for his first receiving TD of the season.
"We were hoping that they were going to jump into cover 2, and they did," Humphrey said. "When I saw that, all I knew was that I needed to put it there and let them go make a play on it. Junior did the rest."
Bergen came to UM as a wide receiver but lined up at running back all season until last week at Northern Arizona because of numerous injuries in the Griz backfield. He rushed for 410 yards and three TDs on 96 carries (4.3 ypc) going into Saturday. Without that production, UM's season might've been derailed.
Before Saturday, the longest play MSU's defense had allowed all fall was a 47-yard pass from Idaho's Zach Borisch to Elisha Cummings last week at Bobcat Stadium. Andersen ran Cummings down to prevent a TD, and Idaho punted three plays later. MSU won 20-13.
Andersen was too far behind Bergen on the 74-yard play to catch him.
"It was just a breakdown in coverage," Andersen said. "They obviously schemed us up fairly well and were able to get behind us and score."
Both the Cats and the Griz acknowledged Bergen's TD was important. How important was debatable.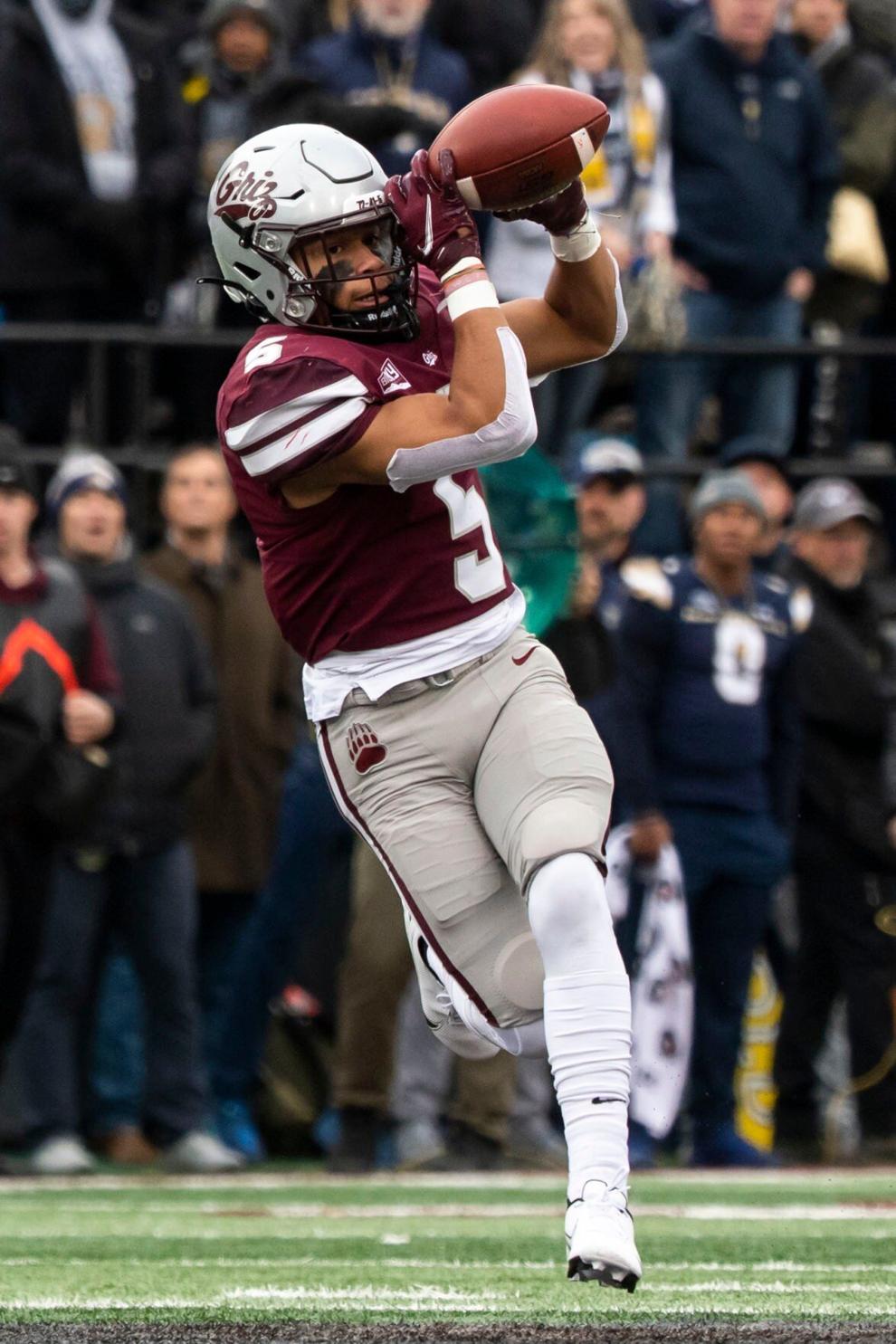 "I don't think early scores really generally swing a game one way or another," said Griz coach Bobby Hauck, "but it sure beats the hell out of being down 7-0."
Vigen was equally disappointed with his offense's inability to score a touchdown on its second drive. The Cats got to UM's 5-yard line, but an Isaiah Ifanse run for no gain, two false starts and a sack forced MSU to settle for a field goal.
The Griz scored 22 straight points after that, and the Cats didn't find the end zone until McKay connected with Nate Stewart on a 20-yard pass with 48 seconds left.
"It was still just one play," Vigen said of Bergen's score. "There were definitely opportunities for us to take it back. We just never did."
Bergen made more than one play. He caught two other passes for eight yards and rushed once for six. He also returned four punts for 75 yards. A 21-yard return with 58 seconds left in the first half led to a 40-yard field goal from Kevin Macias, putting the Griz up 16-3 going into halftime. Macias made it 19-3 early in the third quarter on a career-best 50-yard field goal, five plays after a 31-yard return from Bergen.
It was Bergen's first game returning punts as a Grizzly.
"Having Junior back there, we need somebody that can catch it, hopefully somebody that can do something with it," Hauck said. "The punt return unit did a great job today. I don't know what he averaged, but it was a lot. They had a hard time getting him on the ground."
Vigen agreed with Hauck that his punt coverage unit missed some makeable tackles on Bergen's returns, adding, "Definitely credit goes to the returner."
When Bergen flipped from the Cats to the Griz in April, he told 406mtsports.com that he "thought this would fit a little better." It's unclear how much MSU's coaching change contributed to Bergen's decision. He didn't comment further after the April decision and hasn't been made available to the media since arriving at UM.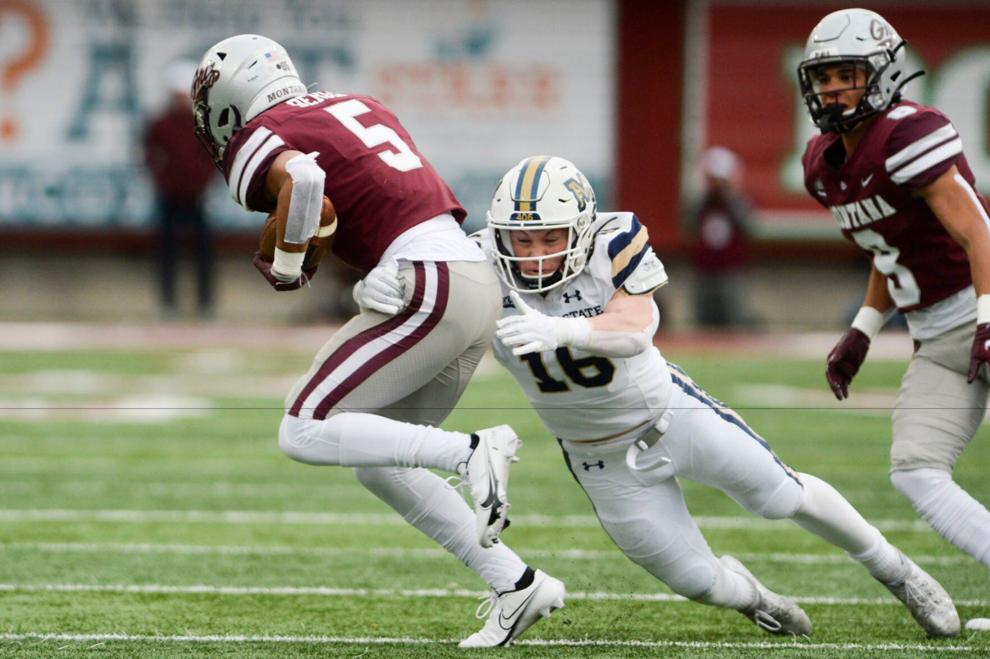 But the Griz (9-2, 6-2 Big Sky) won the most recent battle, handing the rival Cats (9-2, 7-1) their first FCS loss of the season and their first Brawl defeat since 2015. Perhaps the outcome would've been different if Bergen was on MSU's sideline.
Hauck was asked how it felt to see a former Cat signee make some of the Brawl's biggest plays in a Griz uniform. Hauck's response, unsurprisingly, was quite a bit different from Vigen's.
"We don't really think of it that way, but I guess now that you asked the question, I'm glad that he figured it out," Hauck said with a smile. "Liked having him on our side."