MISSOULA — The Montana men's basketball team has added another player to its roster with the addition of UMass Lowell transfer Darius Henderson.
Henderson, listed at 6-foot-9, 230 pounds, posted on his Instagram account he had committed to the Grizzlies on Saturday. Montana confirmed he joined the program on Tuesday evening. 
Henderson played the entire 2018-19 season and nine games this year. He will not be eligible to play until grades are finalized after the 2020 fall academic semester.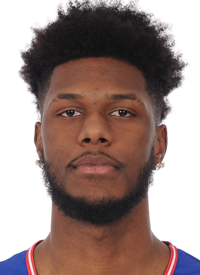 From Pasadena, California, Henderson starred at La Salle High School, where he averaged 18 points, 15 rebounds, seven blocks and five assists as a junior.
During his freshman season with the River Hawks, Henderson played in 31 games with 27 starts. He averaged 5.1 points and 2.6 rebounds per game, while flashing a 3-point stroke — Henderson hit 10 of 31 shots from deep last season.
You have free articles remaining.
In nine games this season with UMass Lowell, a Division I school that plays in the America East Conference, Henderson scored 3.3 points per game and averaged 2.3 rebounds a contest.  
It is almost the exact situation Montana was in with sophomore forward Yagizhan Selcuck, a midyear transfer from Towson. Selcuck has been eligible to play since Dec. 21 after sitting out two semesters.
Henderson will have 1.5 years of eligibility for the Grizzlies, though a waiver request could be a possibility. Montana will have five open athletic scholarships ahead of the 2020-21 season and Henderson will likely receive on of those.
Confirmation on whether or not he will be on scholarship was not immediately available.
He will join a class that includes freshman signees Brandon Whitney, Robby Beasley, Josh Bannan and Hunter Clarke.