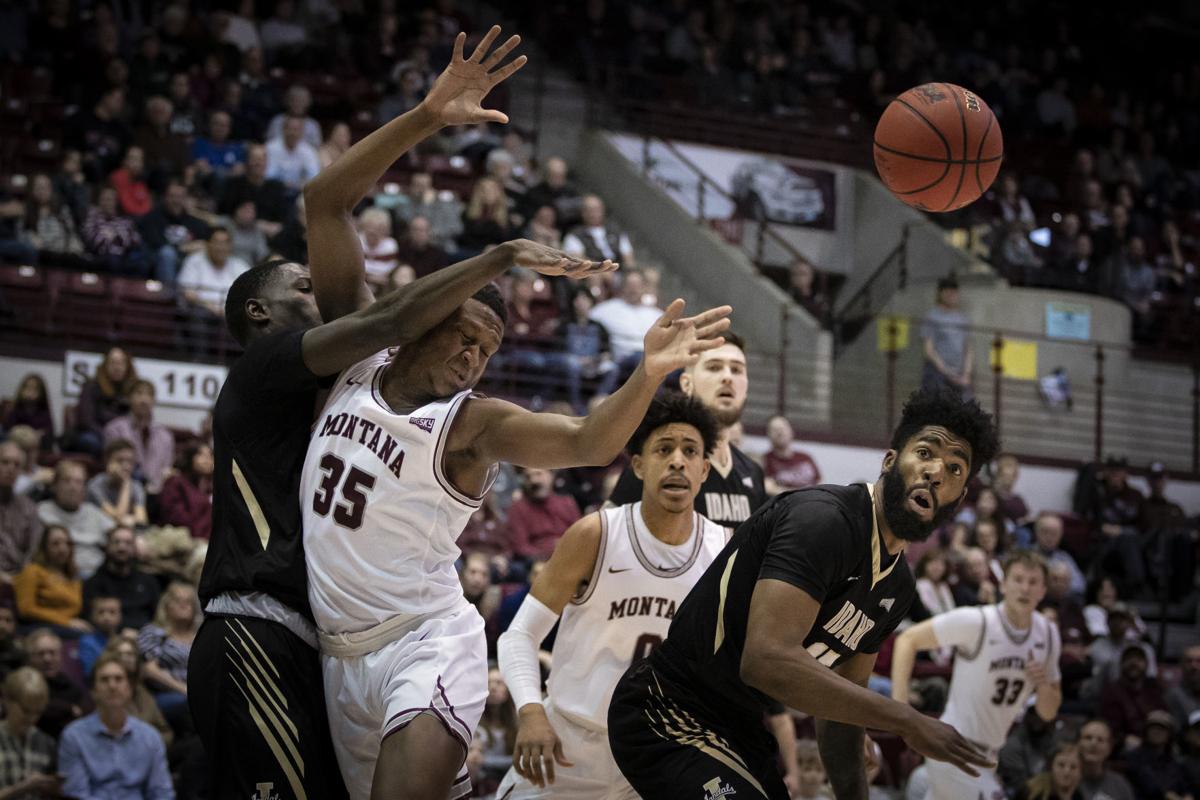 MISSOULA — Building continuity within a college basketball program is no easy process, even in the best of circumstances.
Success breeds success to be sure, but being able to reload while developing talent is how college programs build NCAA tournament-appearance streaks. Recruiting, in large part, drives this process and involves both incoming freshmen and transfers from other institutions.
In order for a program to succeed, it usually ends up finding a mix between the two, with situations that arise and specific coaches' philosophies driving which individual student-athletes are brought into the program at what moments.
The Montana men's basketball team is no different, and as head coach Travis DeCuire looked around his team late in the season, he came to a conclusion.
Outside of the four freshmen he was bringing in, some additional bodies were going to be brought in.
"I sensed some burnout at the end of the year," he said on Tuesday during a media video conference. "We knew we needed to round out our roster with some older guys, and we knew we needed at least one grad transfer."
Satterwhite is a 6-foot-4 grad transfer from Northern Arizona with leaping ability and is lanky, with a big wingspan that plays into the physical style of defense the Grizzlies have come to be known for under DeCuire.
He can shoot and rebound as well, perfect fits for what Montana's trying to do. He has the added bonus of already intricately knowing the Big Sky Conference.
Days later, Montana added another guard to its roster, Sacred Heart's Cameron Parker, to go along with the three projected guards the Grizzlies have as incoming freshmen.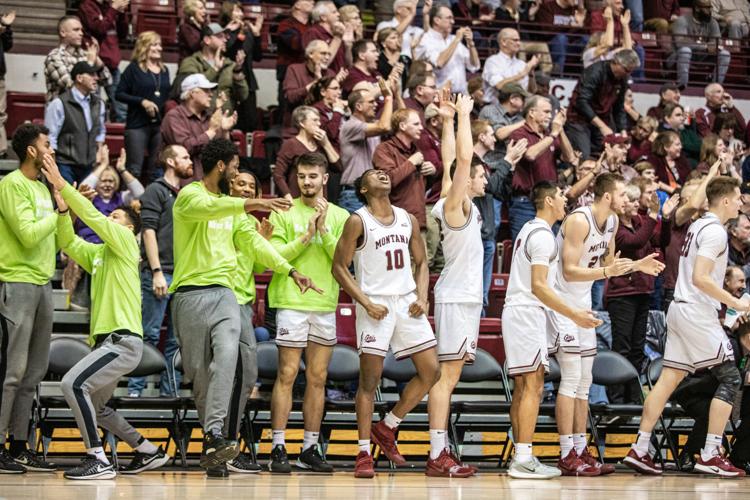 "He was a can't-miss, to be honest with you," said DeCuire, who still owns Montana's single-season and career assists records that he set in the 1990s. "A young man that distributes the ball the way he does fits our style of play offensively … I don't know if there was necessarily a high need if you look at our numbers for a point guard per se, but he's about as pure as they come and hard to find and we just couldn't pass."
Meanwhile, those three incoming freshmen guards — Brandon Whitney, Robbie Beasley and Hunter Clarke — all bring different attributes, even from those the Grizzlies already have on their roster.
Whitney and Beasley both hail from California, with the latter from Dublin, which happens to be Timmy Falls' hometown. Whitney is a burner, and his speed will be impressive, especially on his drives to the rim.
Beasley is an accomplished shooter and has the ability to take the ball up the court. Versatility on both ends of the court is important in how Montana plays, and the more switchable guys are, the more DeCuire can tinker with his lineup.
Clarke fits into that switchable theme and will likely play the one through three positions. He's a coach's son, and DeCuire commented he was a high-level cerebral player.
Throw in returning sophomores Josh Vazquez and Eddy Egun as well as Utah transfer Naseem Gaskin, and that starts to become quite a few guards.
It does makes sense because the Grizzlies went pretty tall in the last recruiting cycle. Players like DJ Carter-Hollinger and Kyle Owens made immediate impacts this year as freshmen big men. The Grizzlies also have a potential all-Big Sky type post in Michael Steadman, who sat out last year due to transfer rules.
Josh Bananan, who DeCuire said is a 'high-motor' post and an accomplished scorer, is also set to join the team.
"Typically, when you recruit a class, you want it to be different than the class before in terms of what they bring, DeCuire said. "There might be guys that play the same position or similar, but they're different players. The four [incoming freshman] we signed filled holes we had."
All four are expected to compete for playing time quickly. The only player outside of the three departing seniors that isn't expected to return to the Grizzlies roster is walk-on freshman Jett Briceno, who entered his name in the transfer portal.
That means 16 players, and it means some players are simply not going to see the court much.
"We don't have an upper class, and that's the biggest issue for us, why we had to make those moves. The freshmen and sophomores that played a lot or expect to play a lot coming in are going to have to compete for those minutes that on paper it looked like would be more available," he said. "They can still get those minutes they thought they were going to get prior to us adding two people, you've just got to go out and earn them.
DeCuire added: "I think that was a weakness for us this year that there was no competition for minutes. Guys were out there whether they played well or not, and that led to some of our inconsistencies."
Next year could be very interesting for Montana, especially as the battle for minutes rages. Travis DeCuire is hopeful and currently planning on having his team in Missoula on June 29.
DeCuire feels the team can handle it.
"They all are willing to make sacrifices for the team and all have done that in one way or another," he said. "So I think we have the right characteristics of a group that on paper is very talented that are willing to compete and share."
Jordan Hansen covers a bunch of stuff for the Missoulian and 406 Sports. Shout at him on Twitter @jordyhansen or shoot him an email at Jordan.Hansen@406mtsports.com
Be the first to know
Get local news delivered to your inbox!