MISSOULA — Although John Nguyen played his last game for the Montana football team in 2016, he had no intention of hanging up his shoulder pads.
Not even an enticing real-world job offer could prevent the business major from turning his back on football. Not even the disappointment of a sub-par Pro Day performance or failed tryouts for the Canadian Football League and Alliance of American Football (AAF).
Fast forward to November of 2018. The former Griz running back/kick returner had just embarked on a three-month journey to try and find himself in Southeast Asia when he received an enticing message.
Nguyen, who had registered on a site that connects American football players with teams overseas, was contacted by a franchise in Egypt. Specifically, the Cairo MSA Tigers.
John probably didn't do enough research going in and the Tigers weren't what he expected. But what's life without a few risks in your mid-20s, right?
"I thought the league would be at least college-level competition," he shared. "I came to realize I set my expectations a little too high."
On the bright side, Nguyen couldn't have asked for more success on the field. He starred at running back while also seeing playing time at linebacker, kick returner and punt returner. His team reached the championship game and if you look up highlights of the Tigers on the internet, you'll catch the suburban Seattle native scampering for touchdowns.
"He's so shifty," former Griz QB Brady Gustafson said of Nguyen back in his Montana playing days. "At any point in time he can shake anybody, turn a zero-yard gain into 20. The dude, he's like a magician back there. He shakes around and gets the tough yards."
OK, OK, so the Egypt thing wasn't exactly a magical mystery tour for John. He spent most of his time in practice — which typically started at a wacky time like 9 p.m. — coaching his less-experienced teammates.
But something happened to him in the land of the Great Sphinx.
"I realized that my being there wasn't just about me," he offered. "It gave me a chance to share my knowledge of the game to other football players and to play the game for the joy of it."
You have free articles remaining.
The experience made Nguyen (pronounced "win") even more passionate about plying his football skills overseas. That's probably the best part of the story.
We all have set ideas about what constitutes a dream come true. It's never quite how we envisioned it.
Whether you're a pro running back or a sports writer or a plumber, it's all about being grateful for life's blessings. And continuing to move forward.
"I set expectations extremely high for myself and not making it to the NFL took a toll on me," he confessed. "I didn't want all the hard work I put into the game to go to waste. So, I kept pursuing.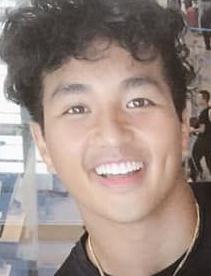 "Then my experience in Egypt happened and my perspective changed. I came to realize that I love the excitement of the game. I love training. I love the preparation. I love everything about it. Now I play for the experience rather than fame and fortune."
Someday John will settle down in his native land. Maybe start that business he has envisioned, providing some sort of services or products for athletes.
The world awaits and his competitive fire still burns hot as the Sahara desert.