MISSOULA — For all the ups-and-downs of the nonconference slate for the Montana men's basketball team, its four games in Big Sky play have been supremely consistent
The overarching message from the coaching staff and older players so far this season has been patience and that seems to be paying off. A 3-1 start — which includes a split on one of the toughest Big Sky road trips Montana will face all season — has the Grizzlies atop the conference standings once again.
Thursday's road trip to Eastern Washington is a chance for Montana to add a signature conference win to an already hot start.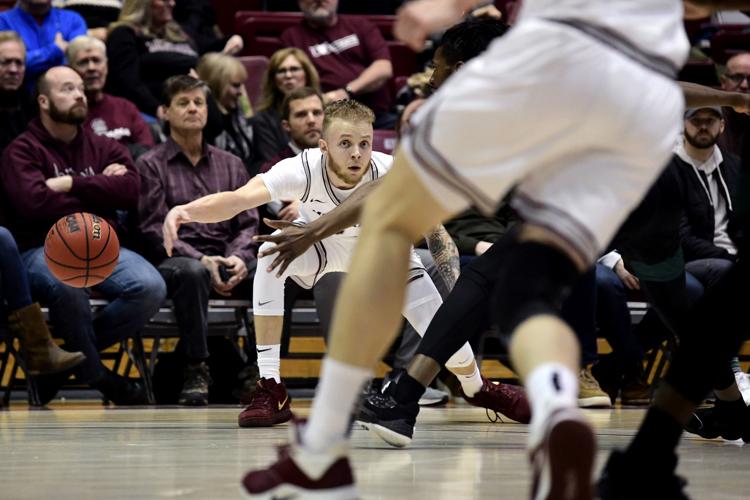 "Eastern's our biggest rival right now," Montana senior Kendal Manuel said on Wednesday morning. "We have a real emotional feeling going into this game. So we know that they're going to be ready to play, so we're going to be ready to play too."
Montana and Eastern Washington are very familiar with each other. It will be the fourth time in two seasons Manuel has played against the Eagles and the sixth time in three seasons Montana and Eastern Washington have faced off.
Montana holds a narrow 4-3 advantage in games since the 2016-17 season and it has not won in Cheney since a 65-59 victory on Jan. 7, 2017. More often than not the stakes are high when the two teams square off and Thursday night's 7 p.m. tip is no different.
"It's going to be a heckuva game," Eastern Washington head coach Shantay Legans said in a release. "It's our first game with our students back, and it will be a lot of fun. We need this win and want to beat Montana. We have a sour taste in our mouth from last year and the year before.
"Every game means something, but we are playing the team that kept us from the NCAA Tournament the last two years. We are going to be amped up."
Every team in the Big Sky already has a conference loss and five teams have just one. Montana, Eastern Washington and Northern Colorado are all hovering towards the top of the standings with Southern Utah and Idaho State with a loss apiece themselves.
You have free articles remaining.
The Thunderbirds and Bengals play this week, which means that at maximum there will only be four teams with one conference loss by the end of the weekend. A win and the Grizzlies are sitting at 4-1 in conference play with victories that could go far — the Eagles have mostly looked the part of a Big Sky regular-season contender so far.
"This is where we want to be, we want to be in first place," Montana head coach Travis DeCuire said Wednesday morning. "You've got to work hard in this league. You can lose to anyone in this conference … if you would have told me we'd be in this situation, I'd have taken it. I knew this is where we wanted to be but, but didn't necessarily expect it."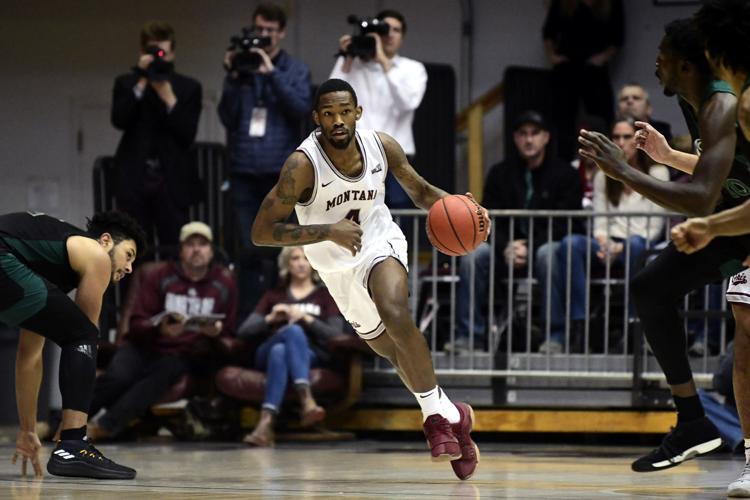 To continue the hot start to the season, Montana will need to contain a dangerous Eastern Washington lineup full of talented shooters. Eastern Washington shoots 33.9% from behind the 3-point line and has a variety of players who are more than willing to hoist from deep.
The Eagles are also out-rebounding teams, often with 6-foot-7 sophomore forward Kim Aiken Jr. leading the way. A budding star, Aiken is the only player in the conference averaging a double-double.
Aiken leads the conference with 11.1 points per game and is seventh in points, averaging 16.4 per contest.
"He does a phenomenal job, especially on the defensive glass," DeCuire said of Aiken. "He gets the ball out, pushes it in transition, getting it in advance, which makes them a really good transition team and each year it seems like somebody's got a guy that floats with that double-double and typically win a lot of games."
Jacob Davison (17.6 points per game) and Mason Peatling (15.4 ppg, 7.4 rebounds per game) are two other names to watch for.
With how familiar the two teams and coaching staffs are with each other, the matchup, which will be televised on SWX, should be a good one.
"Year one was like that, we tied for first place and played for the NCAA bid," DeCuire said. "It's starting to seem like familiar territory and hopefully we find ourselves in the same situation. That'd be a good thing for us."