MISSOULA — Cam Humphrey went sprinting to the end zone with a finger pointed to the sky.
The Montana senior quarterback had just pulled off an impressive play to avoid pressure and toss a touchdown pass to Mitch Roberts with one second left in the first half Saturday. That capped a two-minute drill as Humphrey had expertly engineered the offense to give UM a 14-point.
It was the start of 28 consecutive points by the fourth-ranked Griz to close the game as they showed their offensive improvements from the previous week and avoided a letdown game after upsetting FBS No. 20 Washington. They pulled away for a 42-7 win over Western Illinois in their first fall game at Washington-Grizzly Stadium since 2019 in front of an announced sellout crowd of 25,238.
"That was a good team effort," Montana coach Bobby Hauck said. "I'm impressed with the way we were able to bounce back from such a monumental win at Washington last weekend and not get too full of ourselves and come out and get a dominating win over a good football team."
Humphrey showed not only his ability to lead the offense but also how he has a short memory to overcome mistakes. He led that touchdown drive at the end of the first half after being intercepted on the previous drive. His second touchdown pass of the second half also came one drive after an interception.
Humphrey finished the game 20-of-26 passing for 252 yards and with a career-high five touchdowns against two interceptions after he was 12-of-23 passing for 105 yards in the season opener last week against Washington. He spread the ball to eight receivers, hit four different players for touchdowns and even ran for 35 yards himself on five carries.
"It's been a big point of emphasis over the last however long I've been here, and then especially in fall camp, just being able to bounce back when things happen," Humphrey said. "This game of football, things happen all the time, you can't plan for it. And when it does, you got to be able to bounce back. These coaches did a heck of a job getting me ready. I just went out there and operated."
Junior wide receiver Malik Flowers went off for 100 receiving yards and two touchdown catches on three receptions. His emergence adds another weapon to an already-loaded receiving room of Sammy Akem, Roberts and Gabe Sulser.
Flowers had been almost exclusively known for his kickoff return ability. He has three career scores on kick returns, the first coming against WIU in 2018.
"It's the shadow work, as I call it," Humphrey said of Flowers' improvement. "He works his tail off when no one's looking. I told him on the sideline, I knew it was going to happen, it was just a matter of time. He's an explosive, you guys have seen that in the return game. It was really cool to see him get those plays today. It was really cool."
Montana racked up 518 total yards of offense, 26 first downs and was 6 of 12 on third downs despite four turnovers. Conversely, Montana's defense pitched a shutout for the seventh consecutive quarter, held WIU to 151 total yards of offense and created three turnovers.
The run game took pressure off Humphrey and opened up play-action opportunities for him passing, an opening the team saw on film during the week. The Griz rushed for 242 yards, with true freshmen Isiah Childs and Junior Bergen going for 76 and 73 yards as Montana was missing its top three running backs in Marcus Knight, Nick Ostmo and Xavier Harris.
"It doesn't matter who it is, who's in the game, I think everybody's playing hard and playing well," Hauck said. "I think the biggest reason for that is they're accountable to each other. It's hard to walk into our locker room and not be accountable to do your job. I think that's the expectation. You're in the game, everybody expects you to do your job, and those guys have done it well.
"I thought they ran hard tonight. I thought the O-line played really well. Junior Bergen was a true freshman wide receiver about 10 days ago, so he did a nice job, I'm proud of him."
By halftime, UM led 21-7 as Humphrey passed for 172 yards while Montana picked up 275 yards of offense, 14 first downs and converted three third downs. Those numbers all topped the Grizzlies' 60-minute totals from last week, when they scored 13 points, Humphrey threw for 105 yards and UM had 232 yards of offense, 10 first downs and picked up two third downs, which left Hauck pining for offensive consistency two days after the win.
UM continued its strong play after the intermission. Second-half domination at home is nothing new for the Griz. In their 10 home games since the start of 2019, they've now outscored teams 284-53 while posting a 10-0 record.
The Griz never trailed as Childs put them up 7-0 by bursting for a 7-yard touchdown run up the middle with 3:16 left in the first quarter. The 6-play, 65-yard drive included Flowers rushing for 14 yards on a jet sweep and catching a 33-yard pass from Humphrey on third-and-7.
UM committed its first turnover of the season on the next drive when Childs fumbled and WIU recovered at its own 27-yard line with three seconds left in the first quarter. He didn't return to the backfield until the second half, as UM went with Bergen, who was a wide receiver the week before the season opener.
After UM's Kevin Macias missed a 50-yard field goal, Western Illinois had a 32-yard touchdown pass to Dennis Houston negated by a penalty, and the Griz forced a punt. Montana made WIU pay by putting together an eight-play, 96-yard drive to go up 14-0 in the second quarter.
Humphrey had a 10-yard pass to Gabe Sulser, a 43-yard deep shot to Mitch Roberts and capped the drive with a 12-yard touchdown pass from the far hash to Akem on the right side of the end zone. Bergen ripped off runs of 19 and 12 yards on the drive.
The defense ignited the crowd the next drive as Marcus Welnel recovered a fumble forced by Jace Lewis against tight end Nathan Karsjens. However, Humphrey was under pressure when he heaved a pass that picked off on the next drive by Michael Lawson, who returned it 75 yards for a score.
Humphrey came out poised to put together an 8-play, 68-yard drive that gave UM a 21-7 lead. He escaped pressure, rolled out to his right and threw slightly back across his body to Roberts in the end zone for an 18-yard TD with 0:01 left in the first half.
"He's a great game manager," Western Illinois coach Jared Elliott said. "You can tell he's been in the system. He's confident in what he's doing. He's very poised. He's collected. He's a hard kid to rattle. Even when you get around him, he sat in the pocket tonight, insert of the pocket, and made some really good throws down the field.
"He's got the ability to extend plays. He's a competitive kid, you can tell he's got some edginess to him, which you want out of your guy under center. I've got a lot of respect for him, especially now playing him in person. Seeing him compete, I think he's a really good football player."
On the first drive of the second half, Humphrey connected with Flowers for a 39-yard touchdown in stride. The seven-point game had become a 21-point lead for the Griz in 181 seconds of game action across the two halves.
The teams exchanged turnovers as Marcus Welnel intercepted a pass, Humphrey was picked off by Lawson at the WIU 10-yard line in tight coverage against receiver Keelan White, and UM's Patrick O'Connell forced a fumble recovered by defensive end Jacob McGourin at the WIU 6-yard line. Humphrey then tossed a 1-yard touchdown pass to tight end Erik Barker, his first career catch, on fourth-and-1 to make it 35-7.
"Our defense, they're something else," Humphrey said. "They're outstanding. It makes my job easy. I'm walking to the sideline to go be pissed at myself (after the interception), and next thing I know, we got the ball again. Our defense, they deserve to be credited tonight. They did a heck of a job, made it easy on me."
The Griz went heavy on the run their next drive, which ended with Humphrey throwing a 28-yard touchdown to Flowers for a 42-7 lead early in the fourth quarter. With the game in hand, backup quarterback Kris Brown saw action, going 2 of 5 for 24 yards with an interception.
The win was No. 100 for Hauck at Montana.
Photos: Griz down Western Illinois Leathernecks, 42-7
Griz vs. Western Illinois 01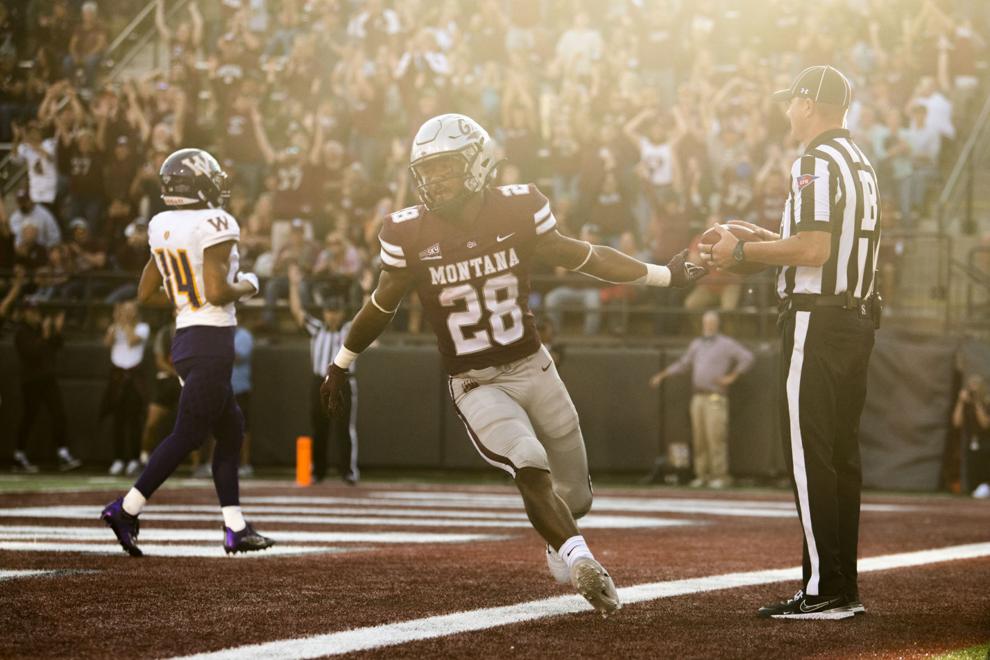 Griz vs. Western Illinois 02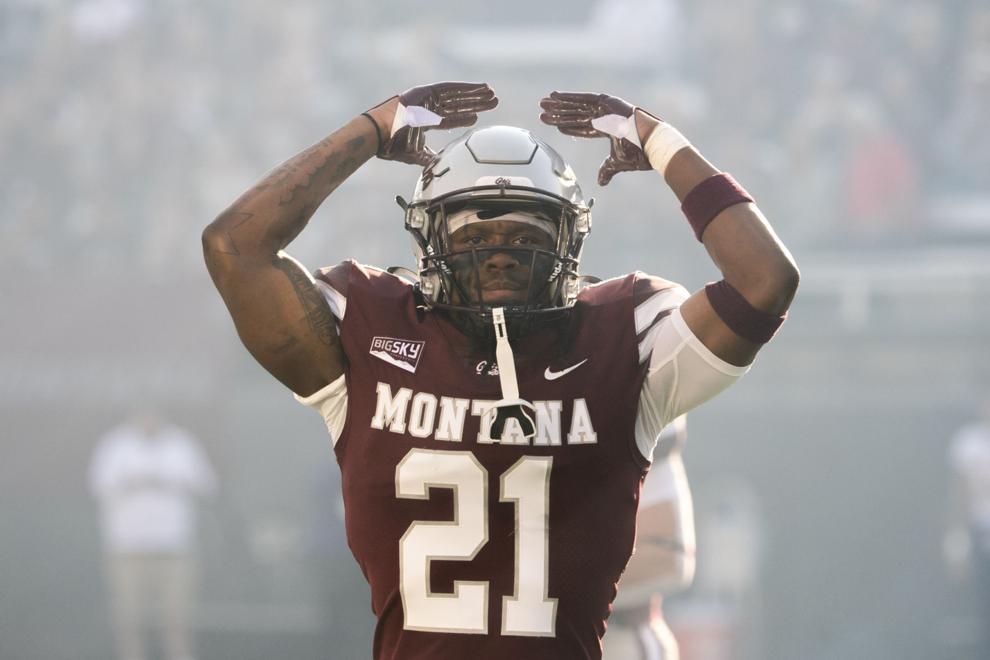 Griz vs. Western Illinois 03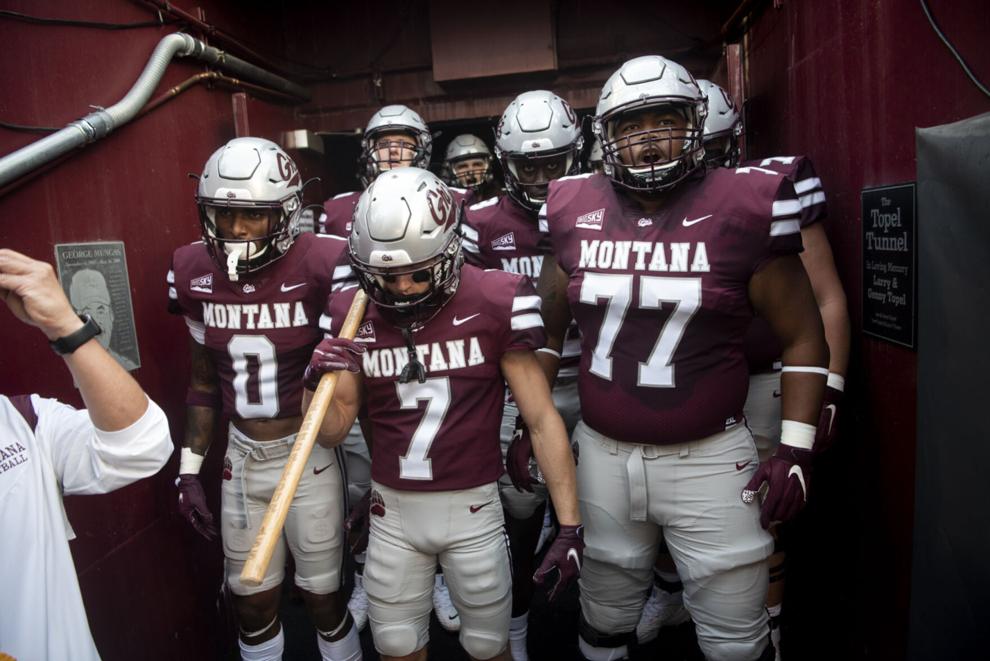 Griz vs. Western Illinois 04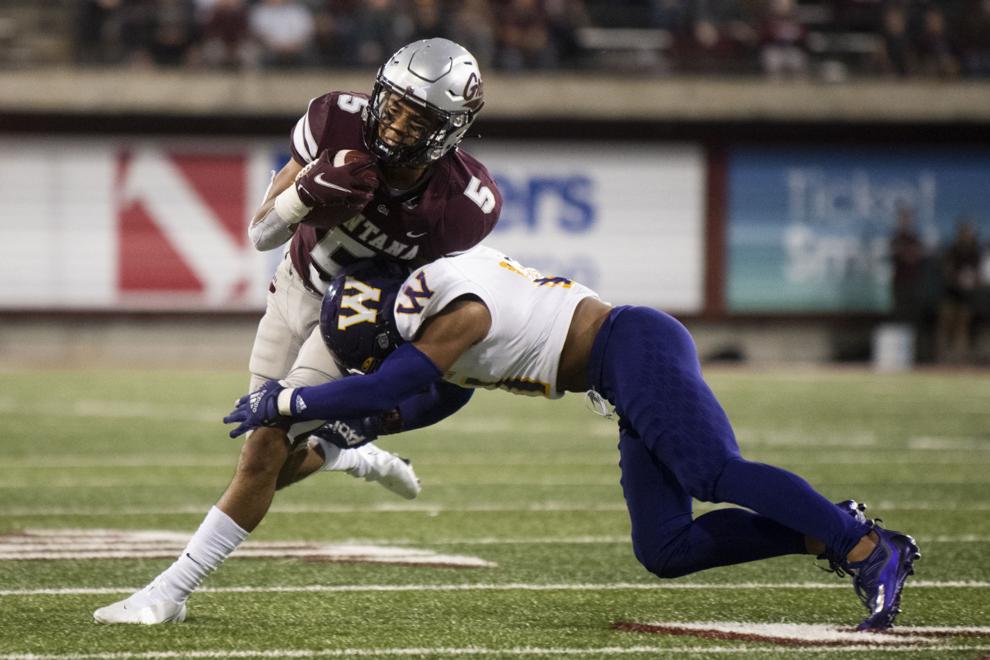 Griz vs. Western Illinois 05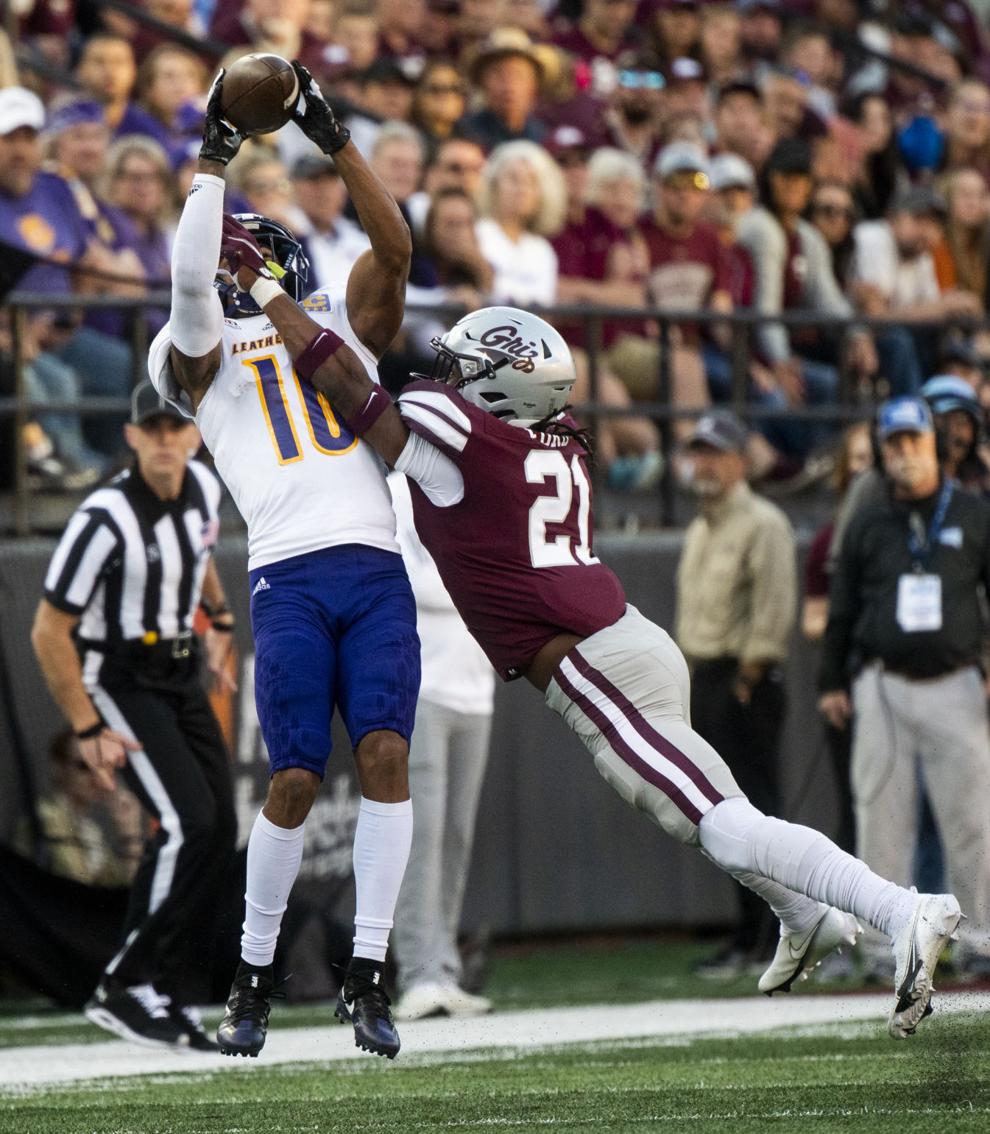 Griz vs. Western Illinois 06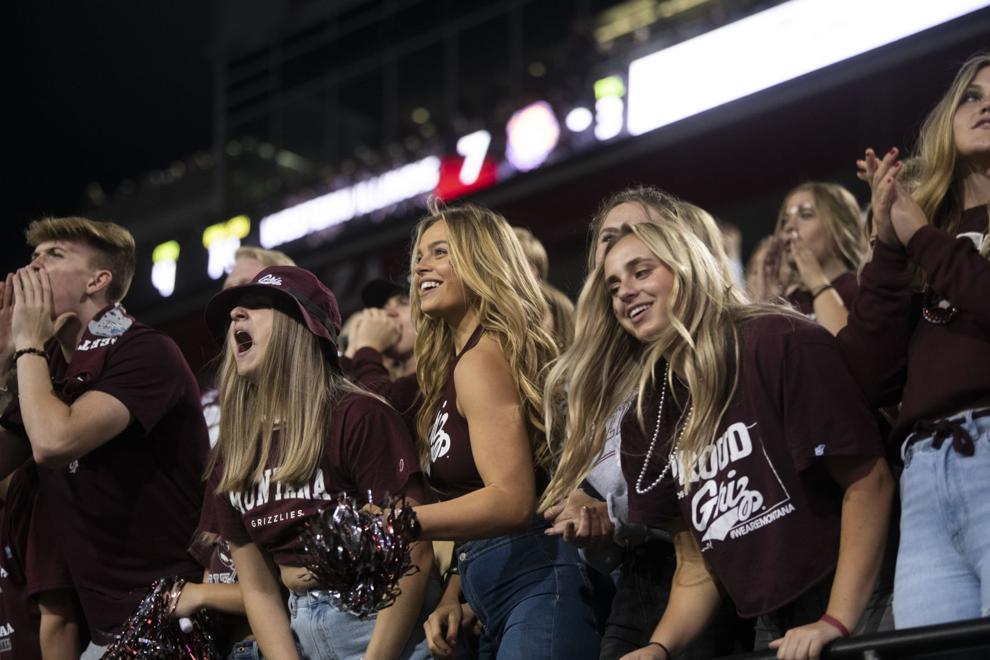 Griz vs. Western Illinois 07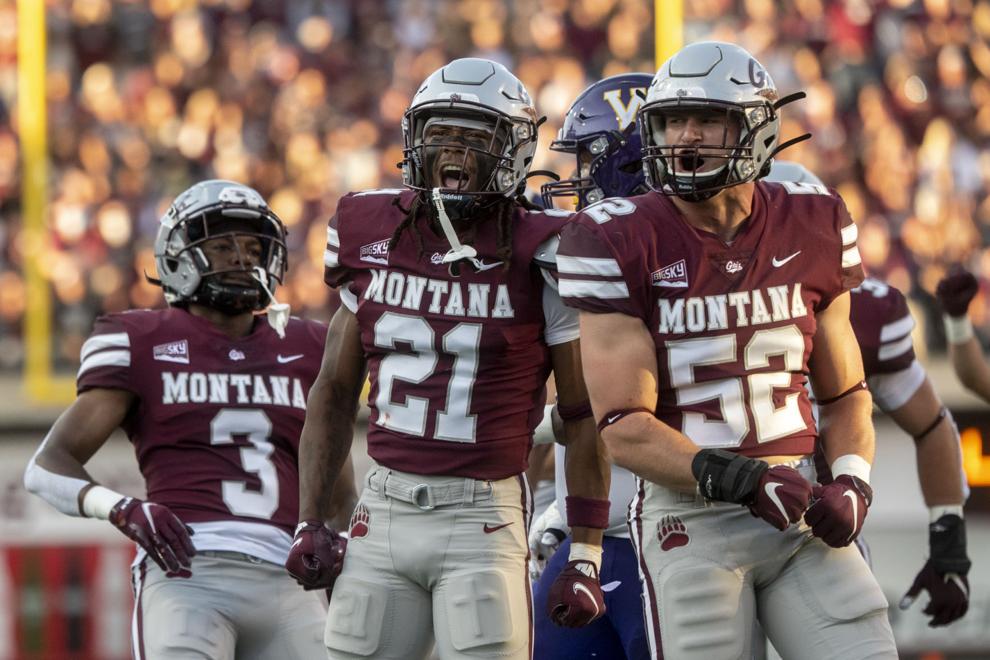 Griz vs. Western Illinois 08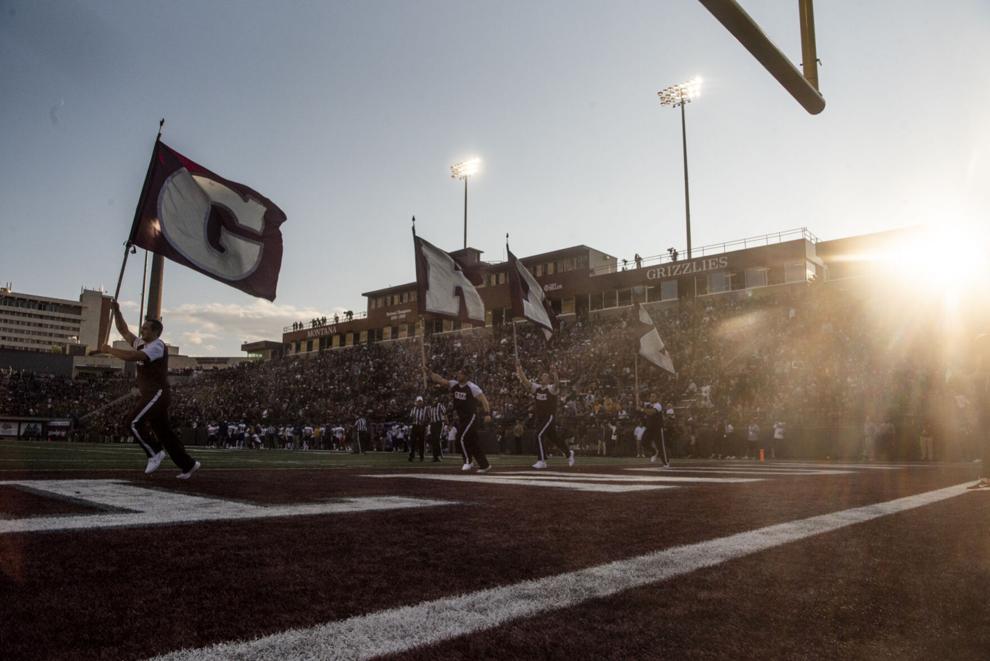 Griz vs. Western Illinois 09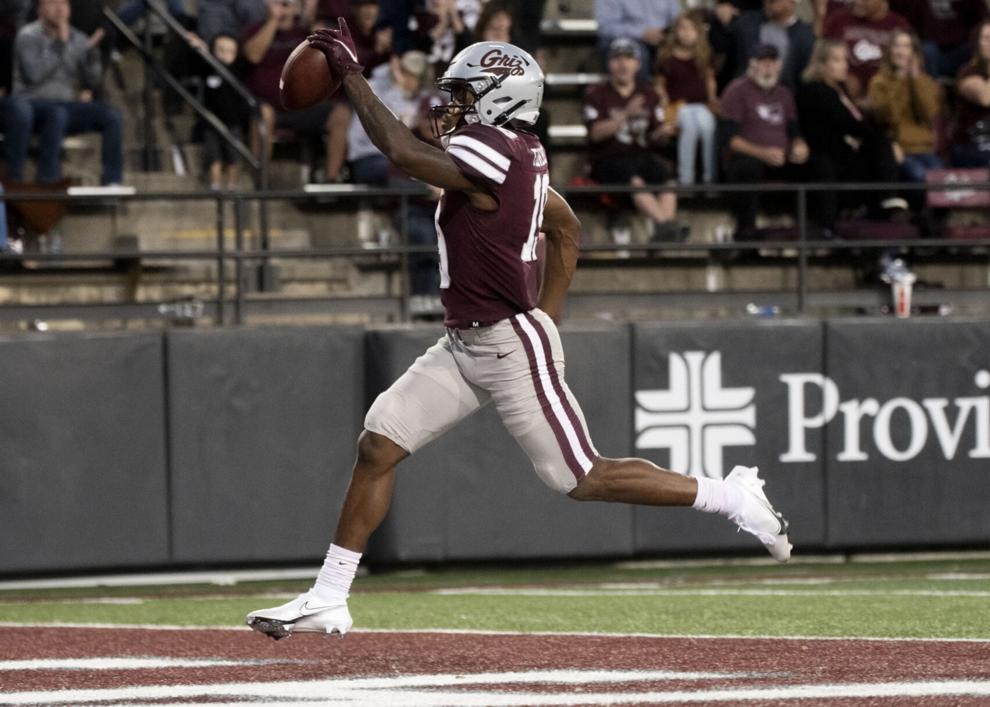 Griz vs. Western Illinois 10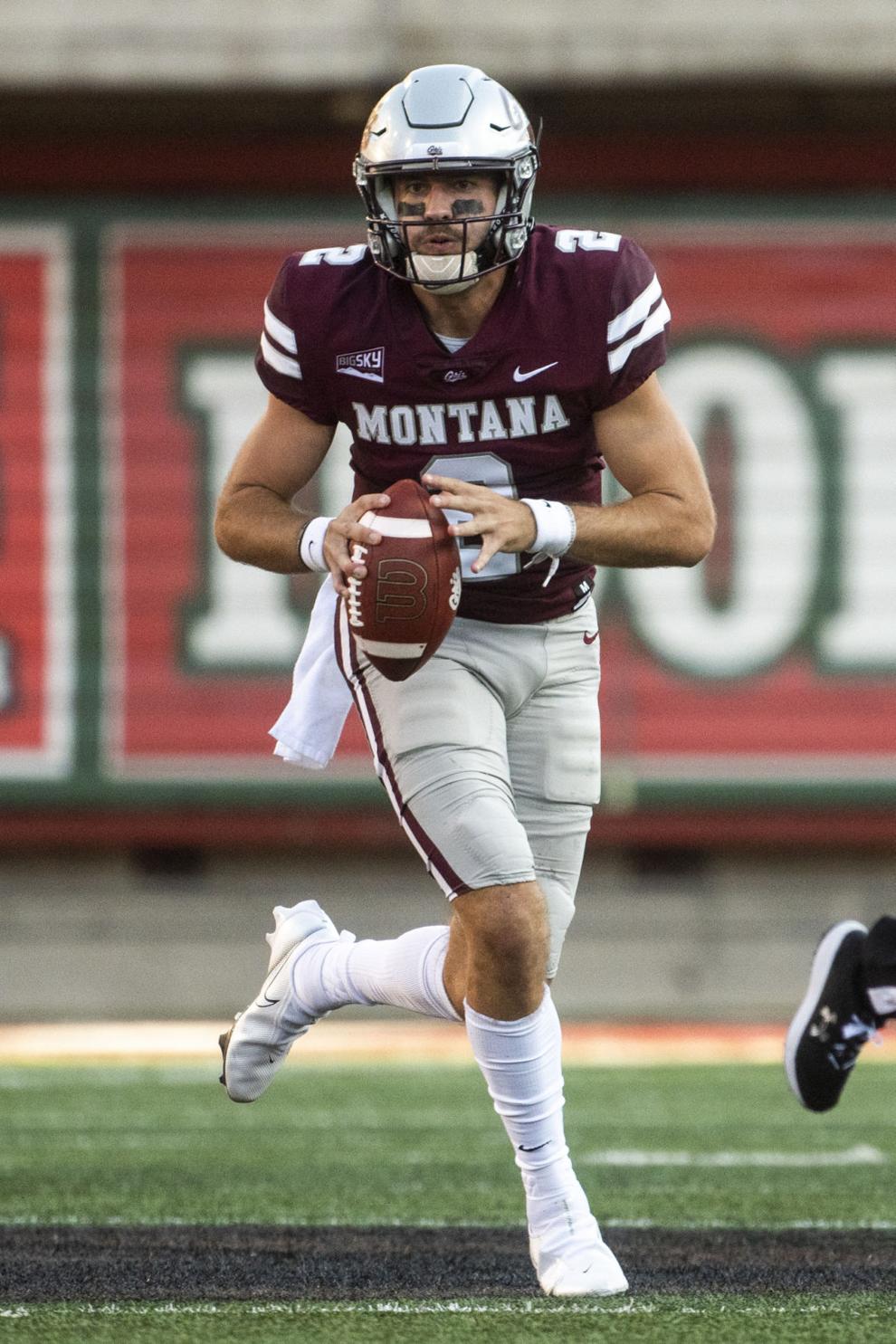 Griz vs. Western Illinois 11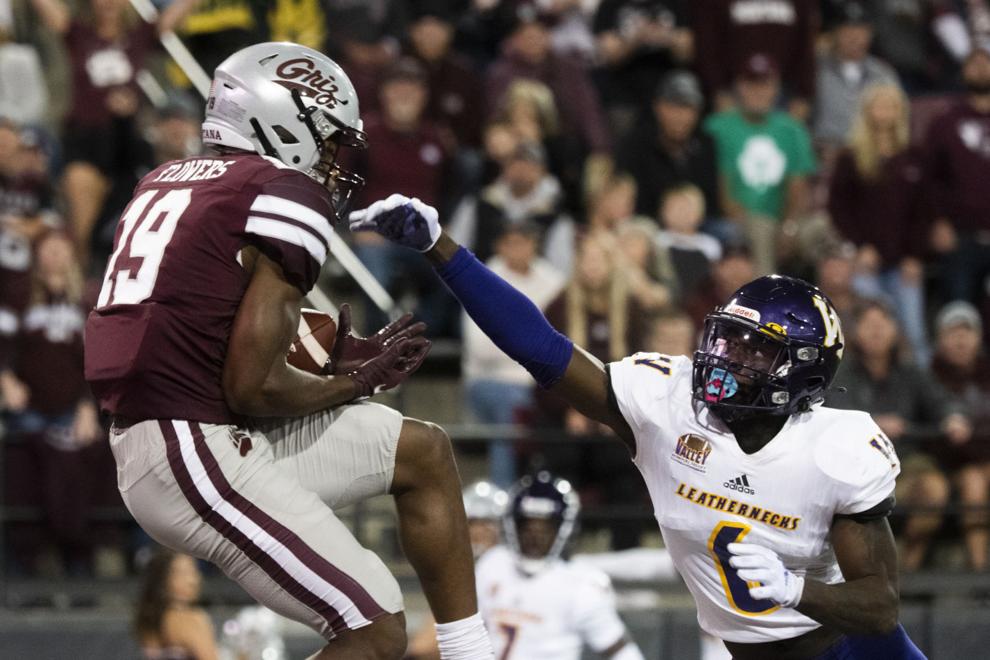 Griz vs. Western Illinois 12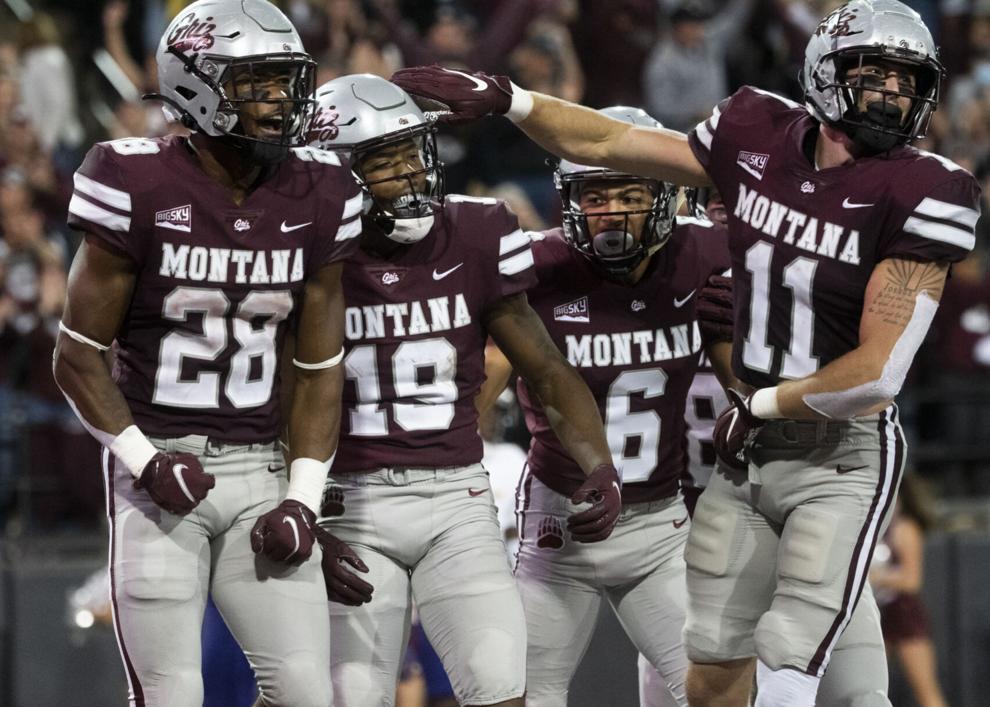 Griz vs. Western Illinois 13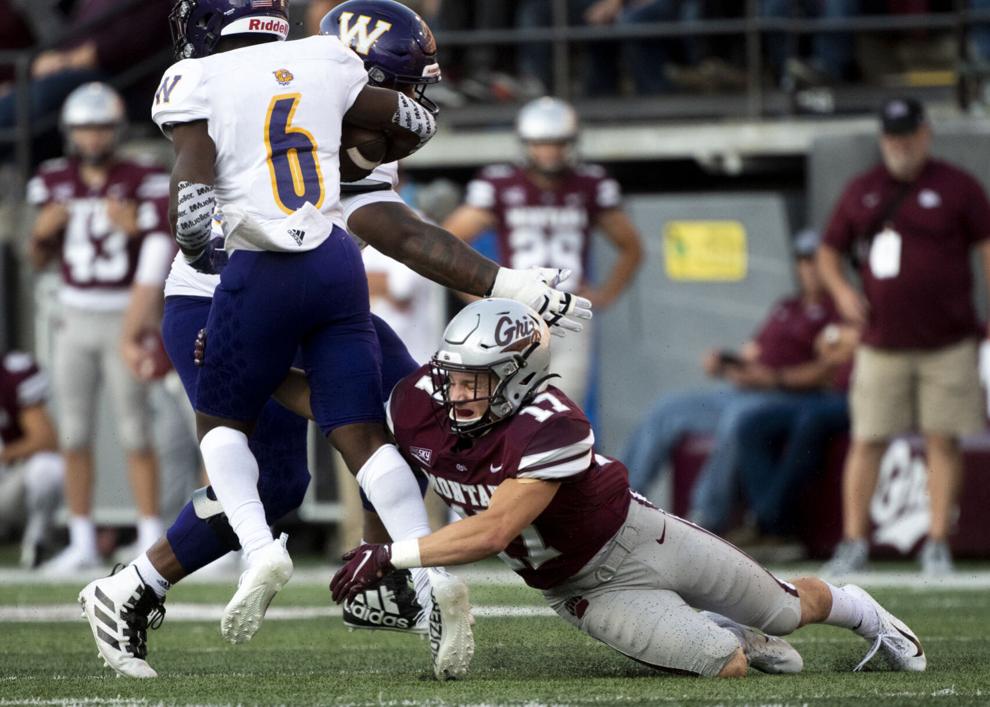 Griz vs. Western Illinois 14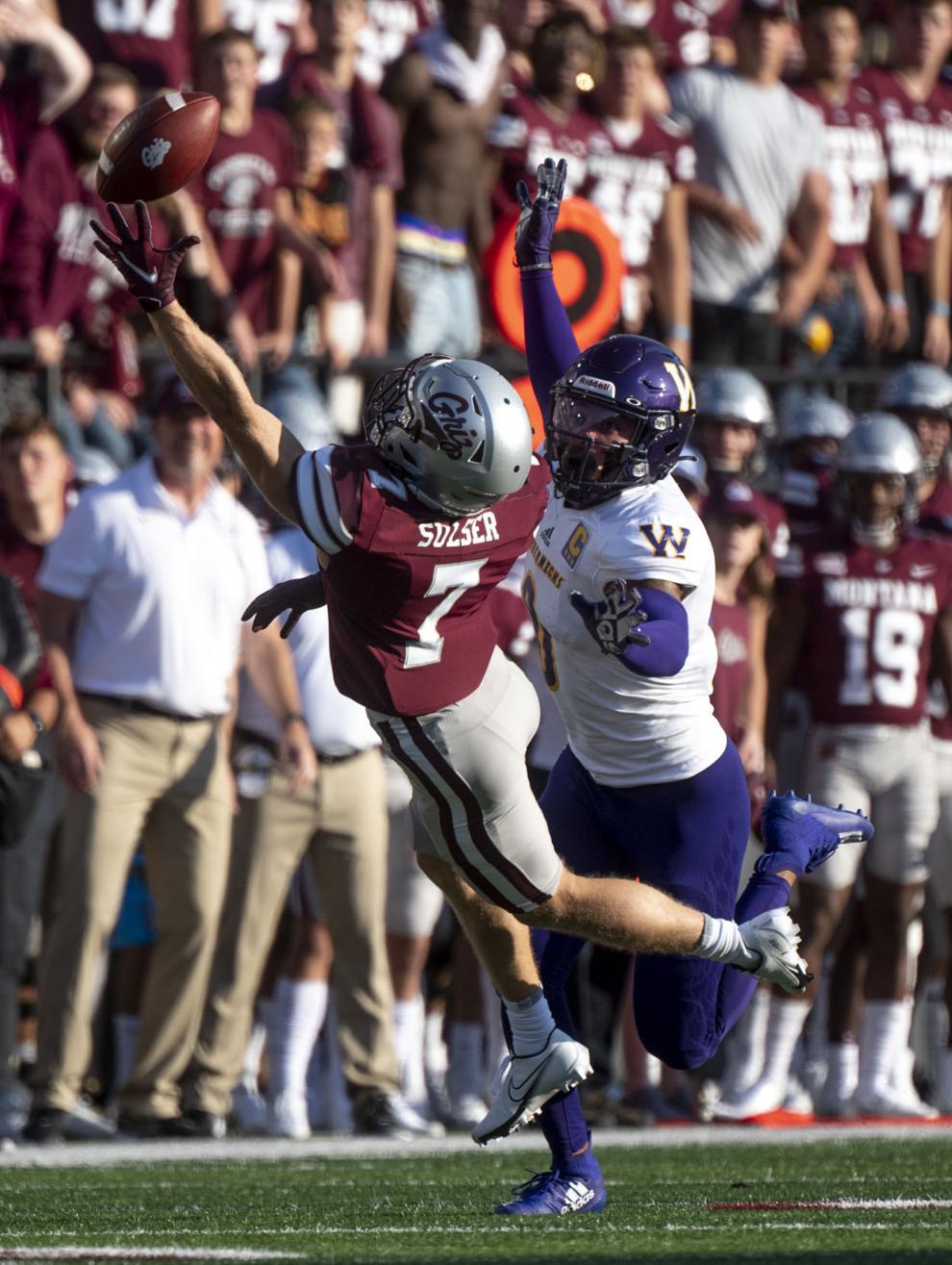 Griz vs. Western Illinois 15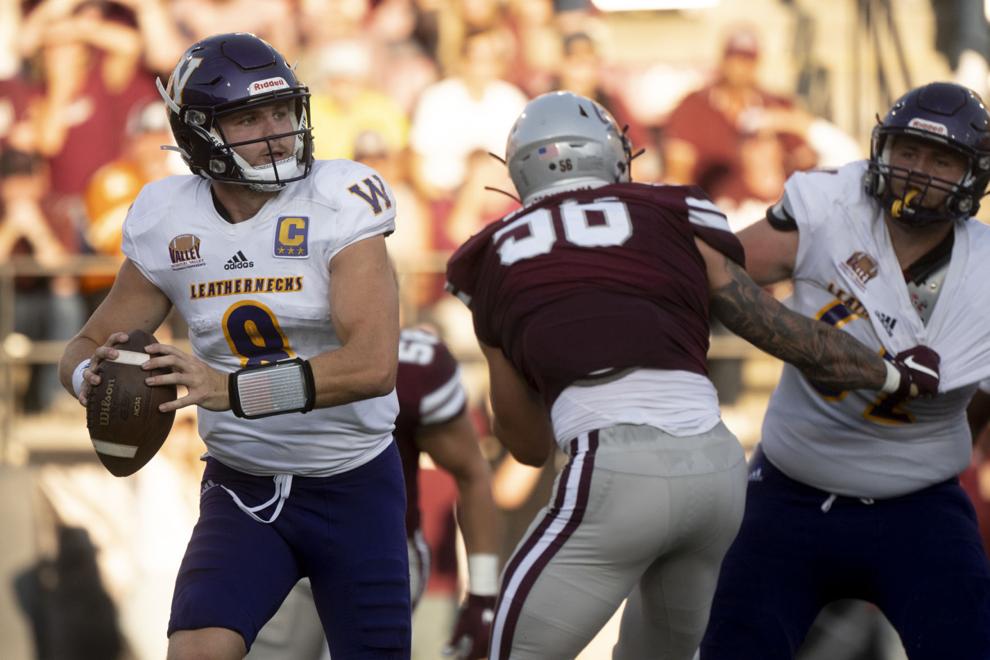 Griz vs. Western Illinois 16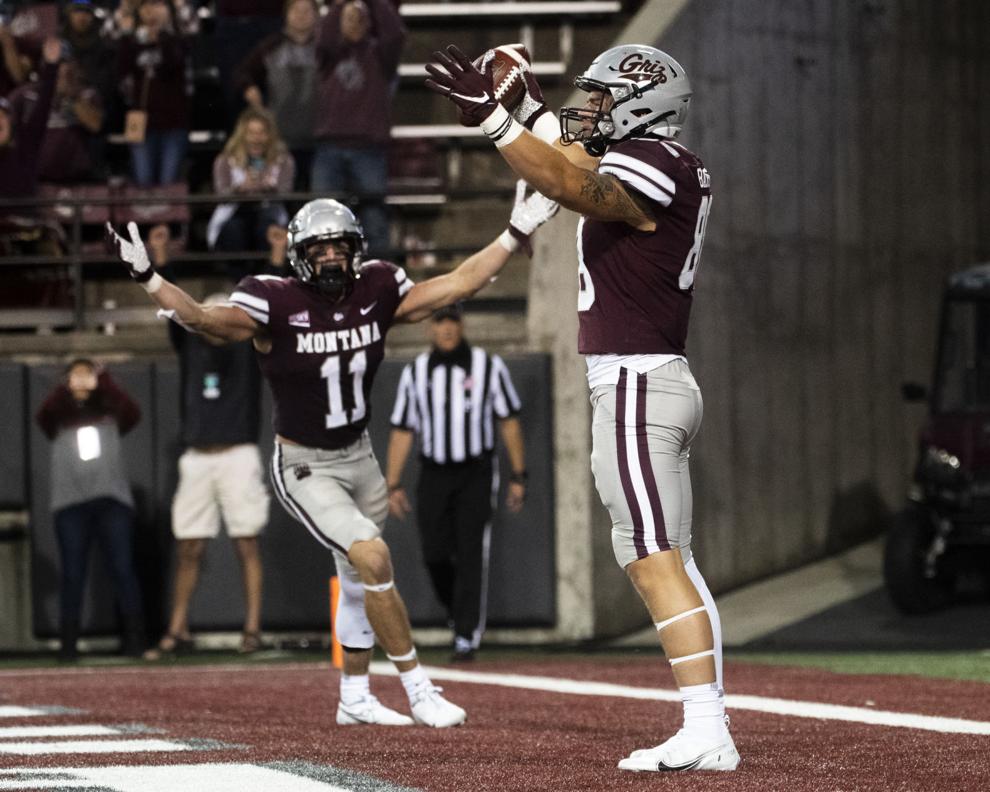 Griz vs. Western Illinois 17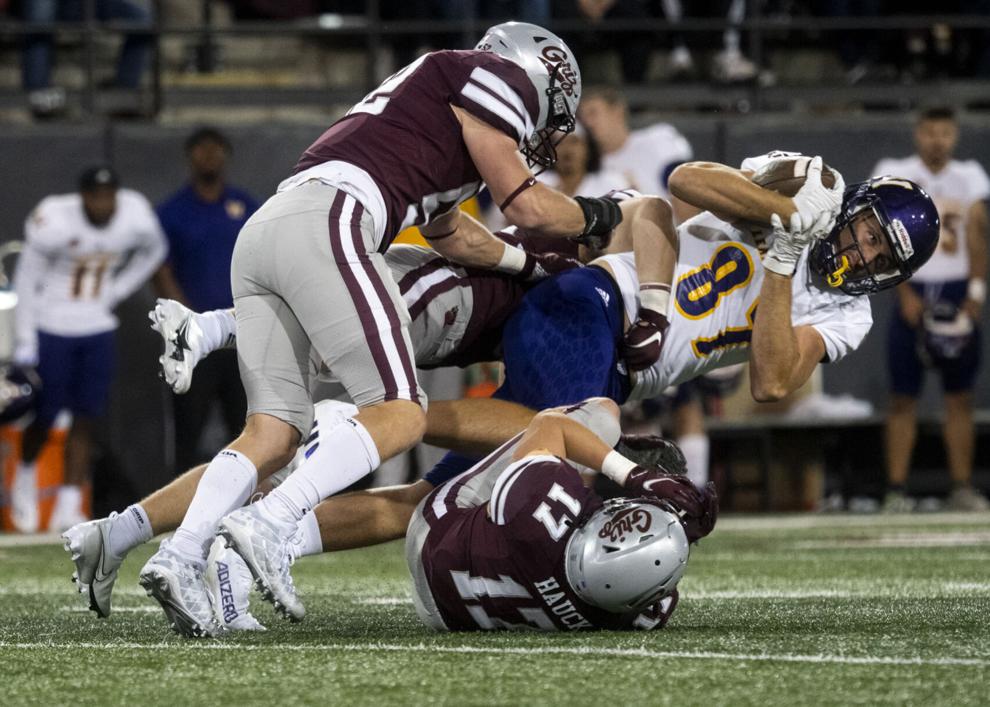 Griz vs. Western Illinois 18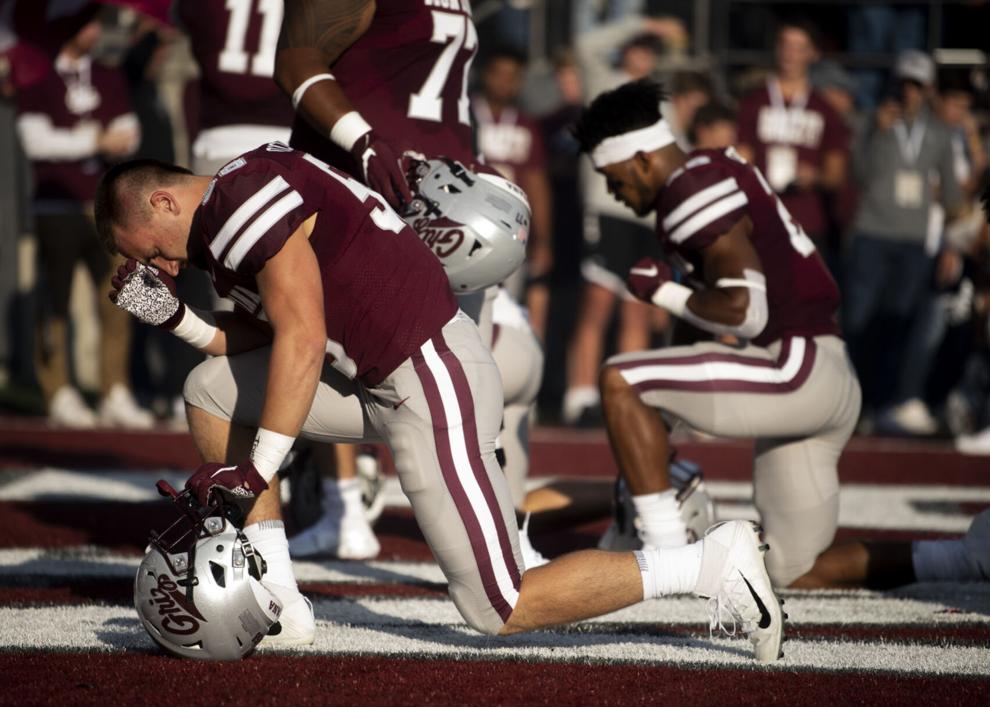 Griz vs. Western Illinois 19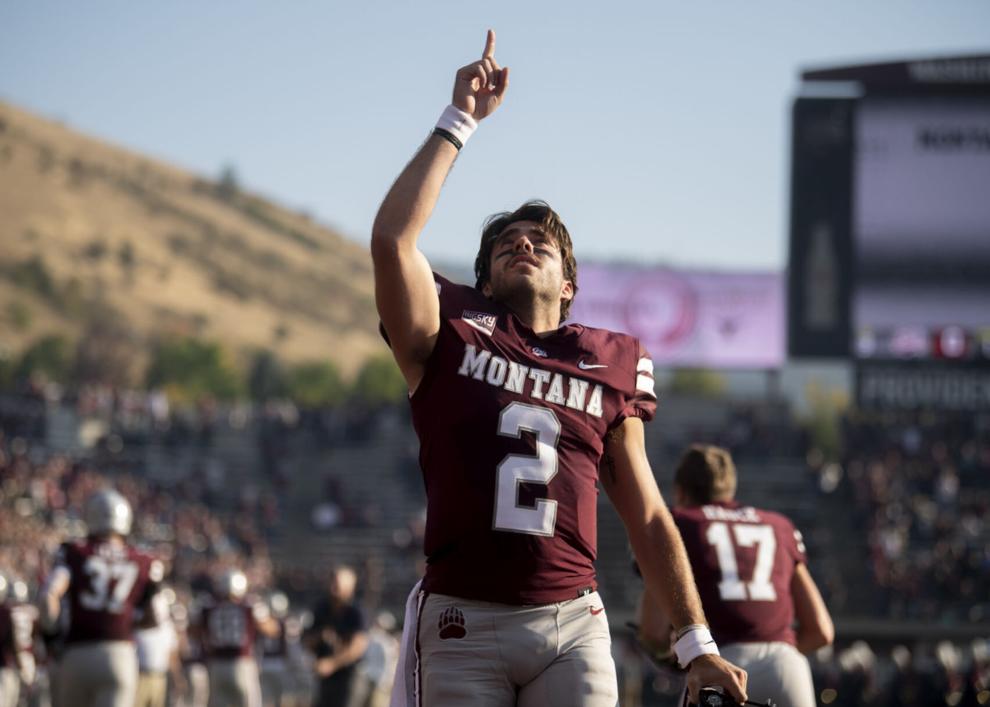 Griz vs. Western Illinois 20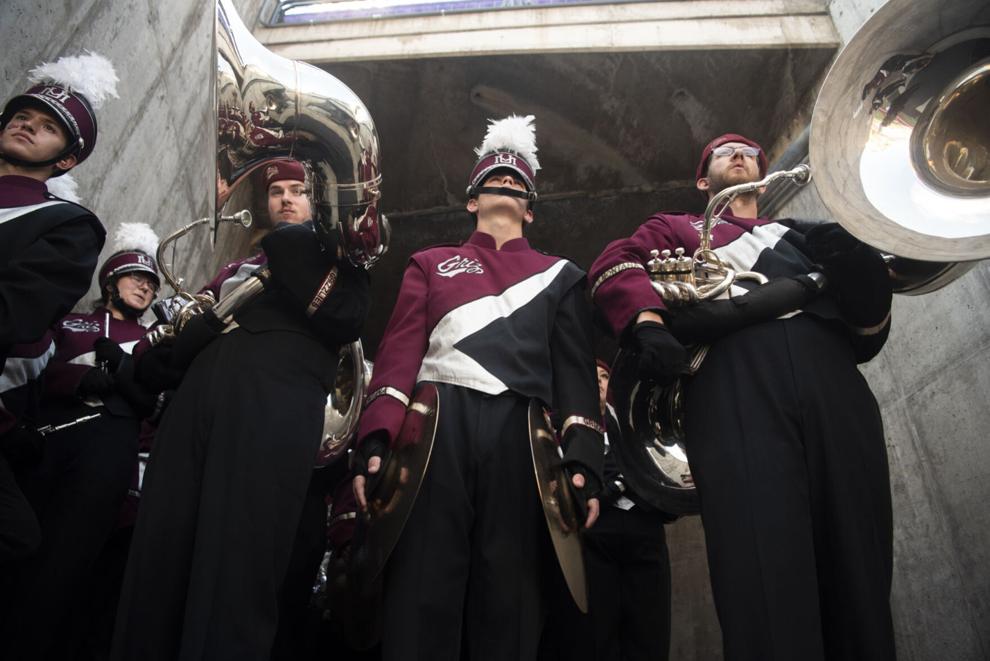 Griz vs. Western Illinois 21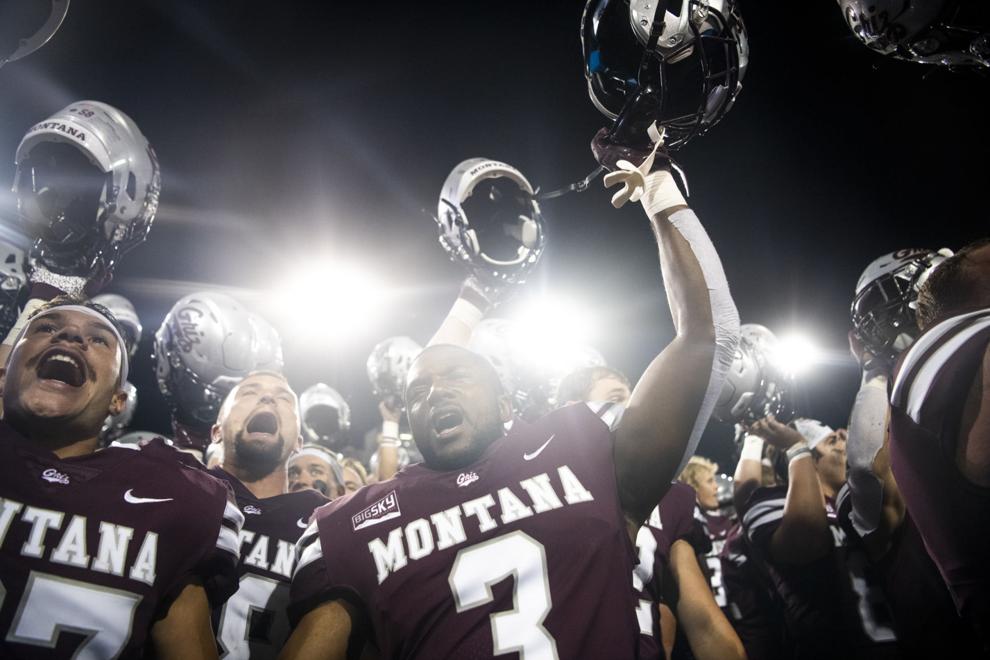 Griz vs. Western Illinois 22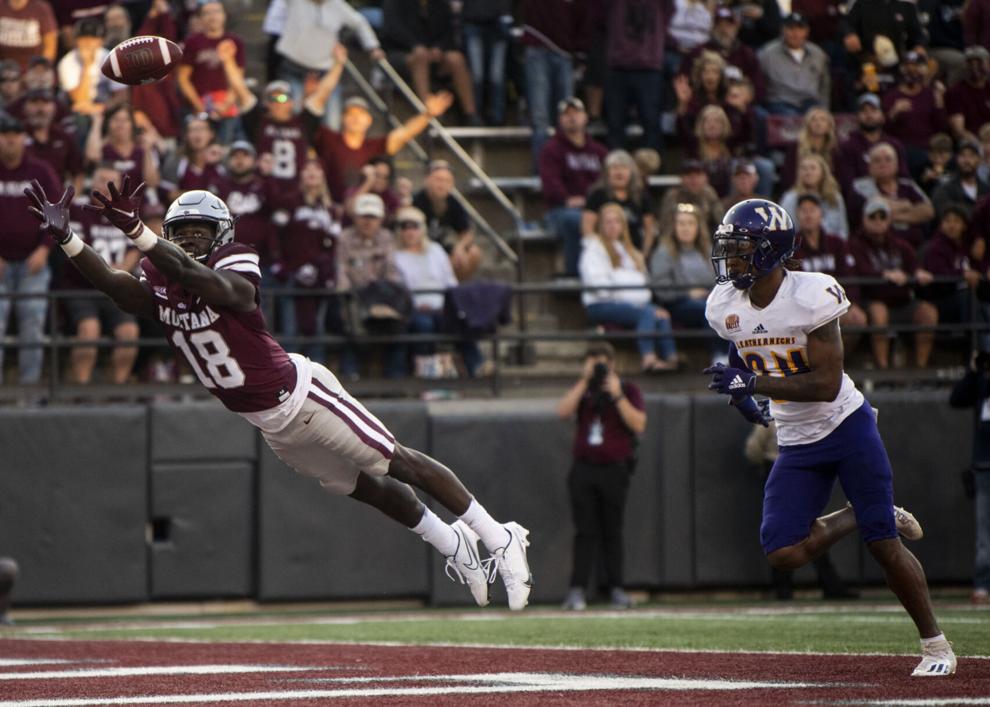 Griz vs. Western Illinois 23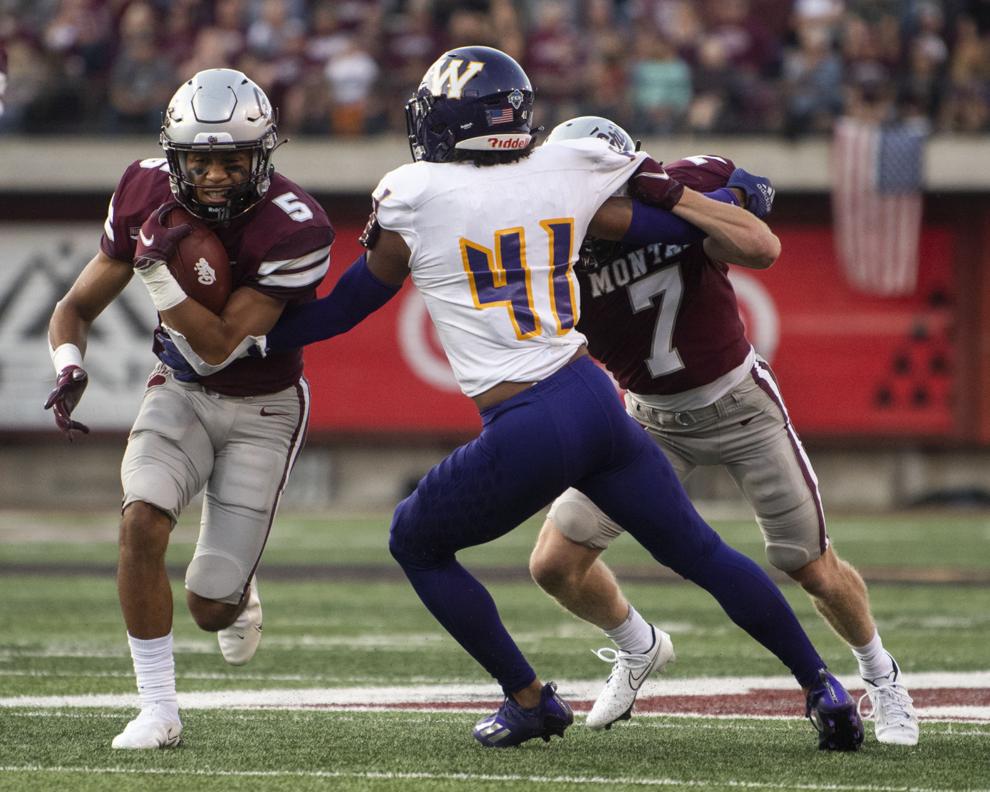 Griz vs. Western Illinois 24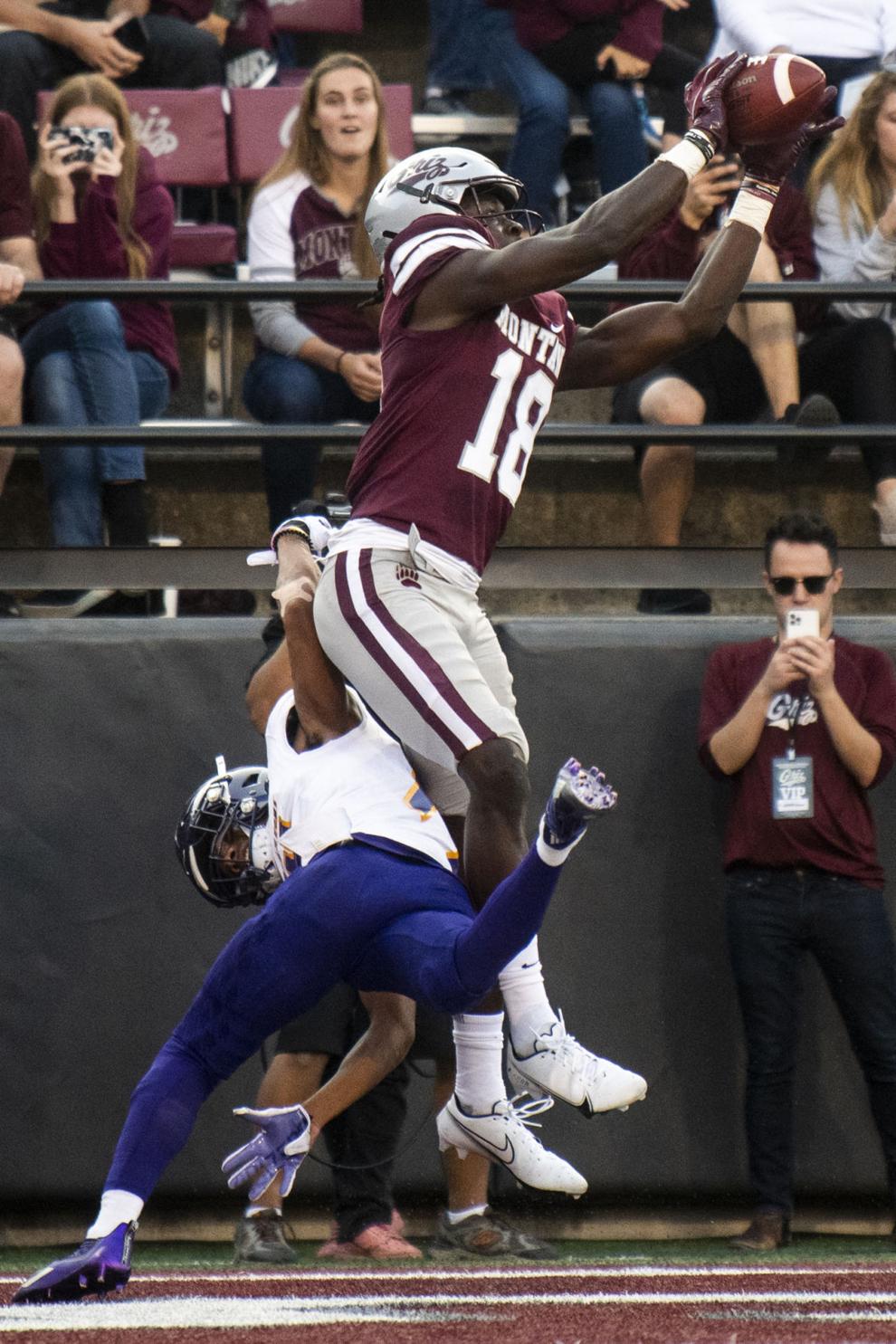 Griz vs. Western Illinois 25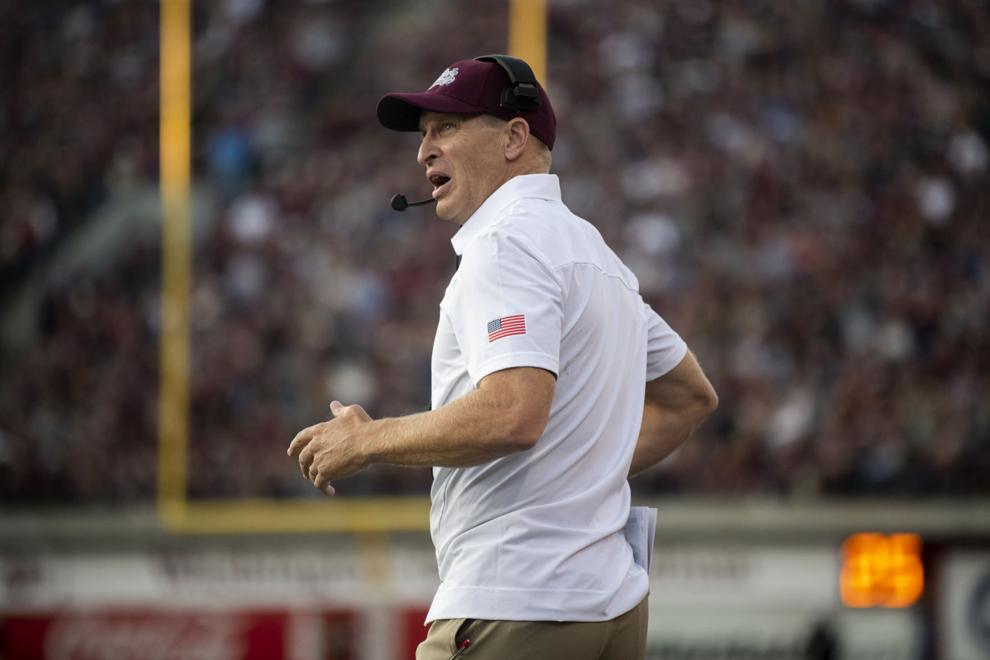 Griz vs. Western Illinois 26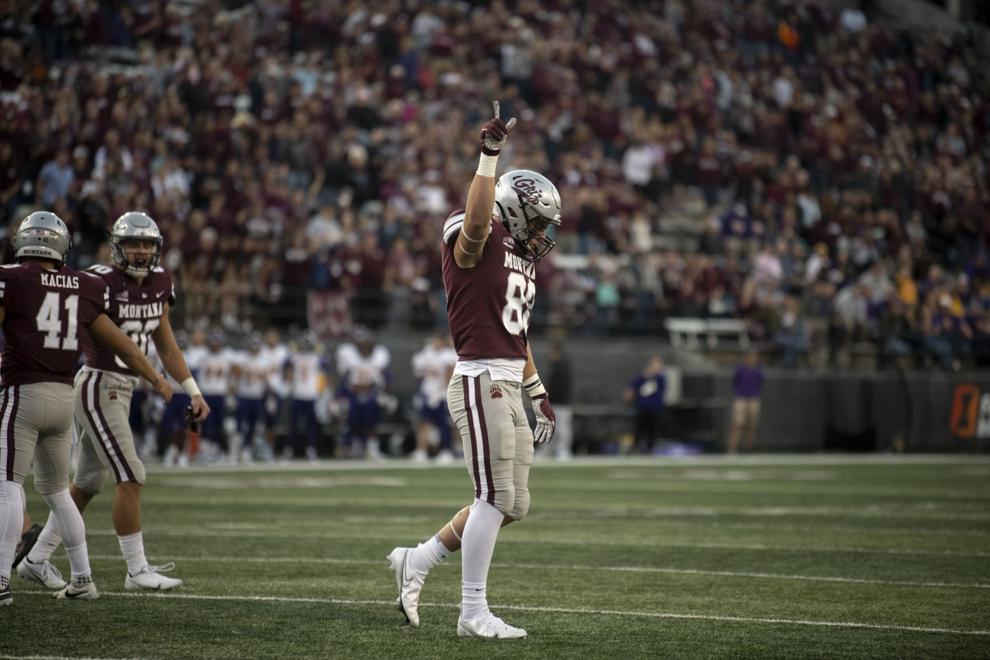 Griz vs. Western Illinois 27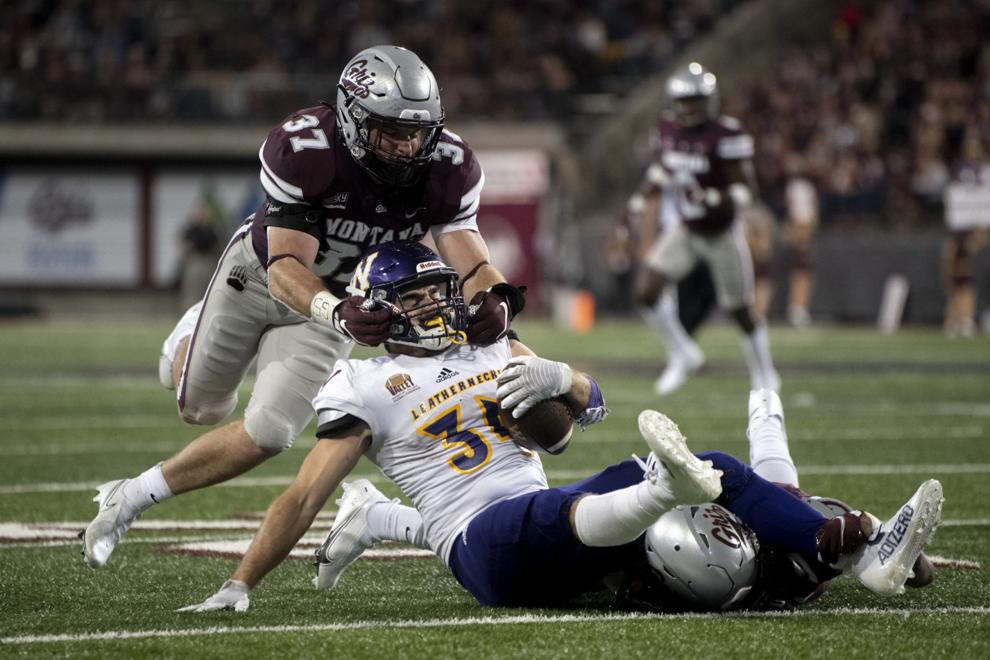 Griz vs. Western Illinois 28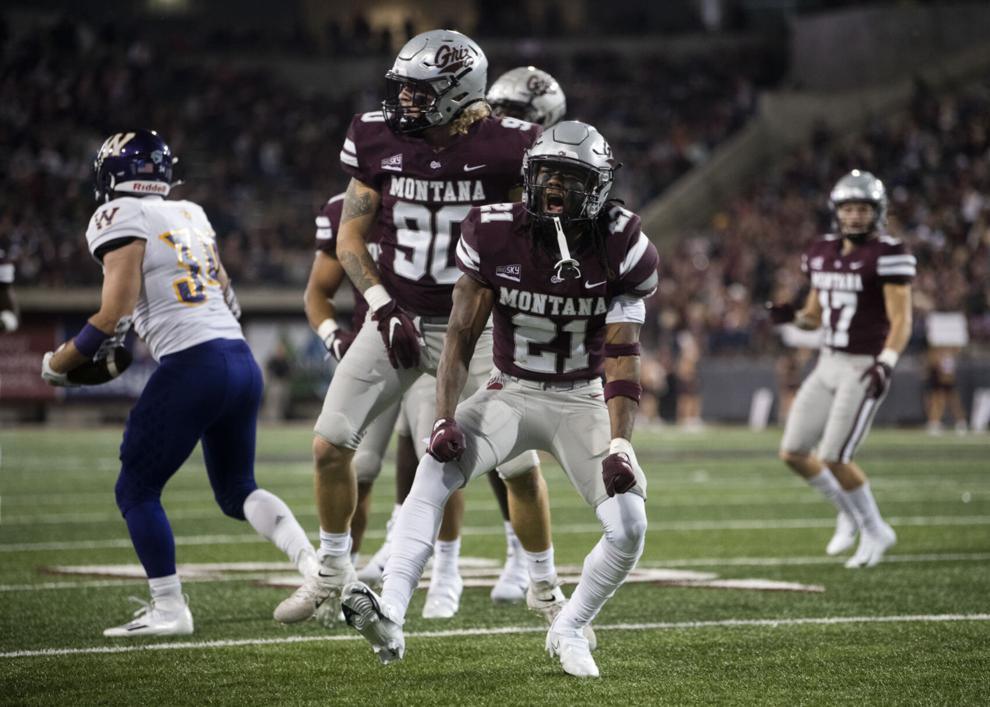 Griz vs. Western Illinois 29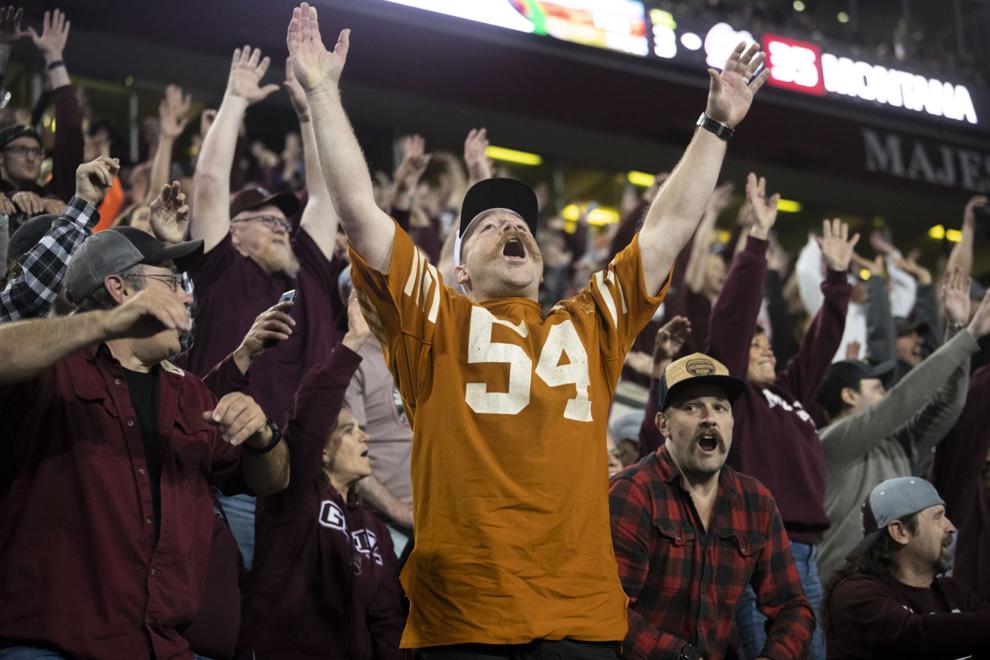 Griz vs. Western Illinois 30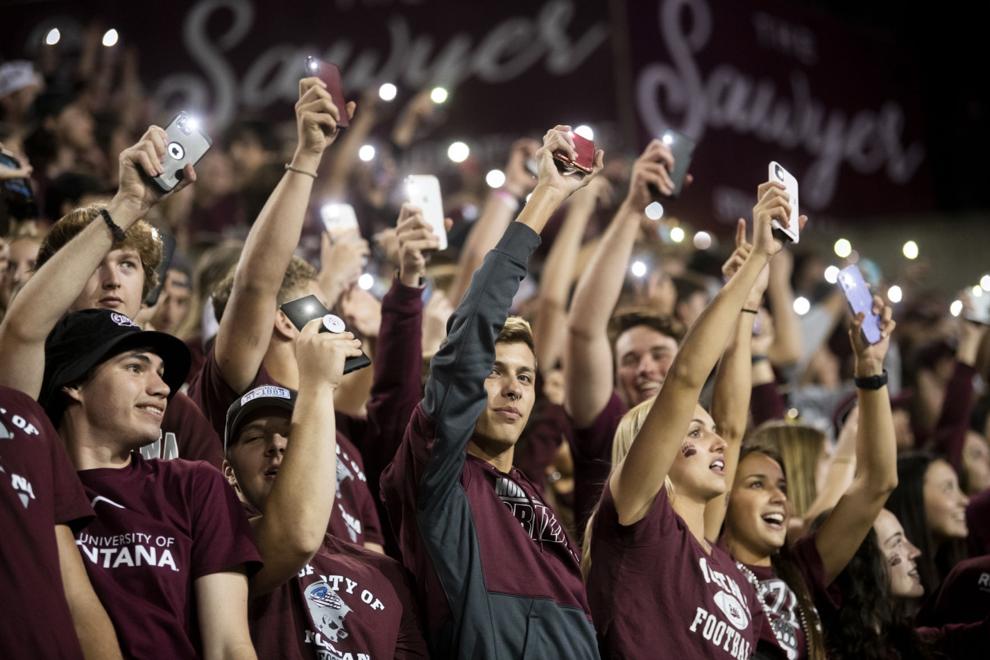 Griz vs. Western Illinois 31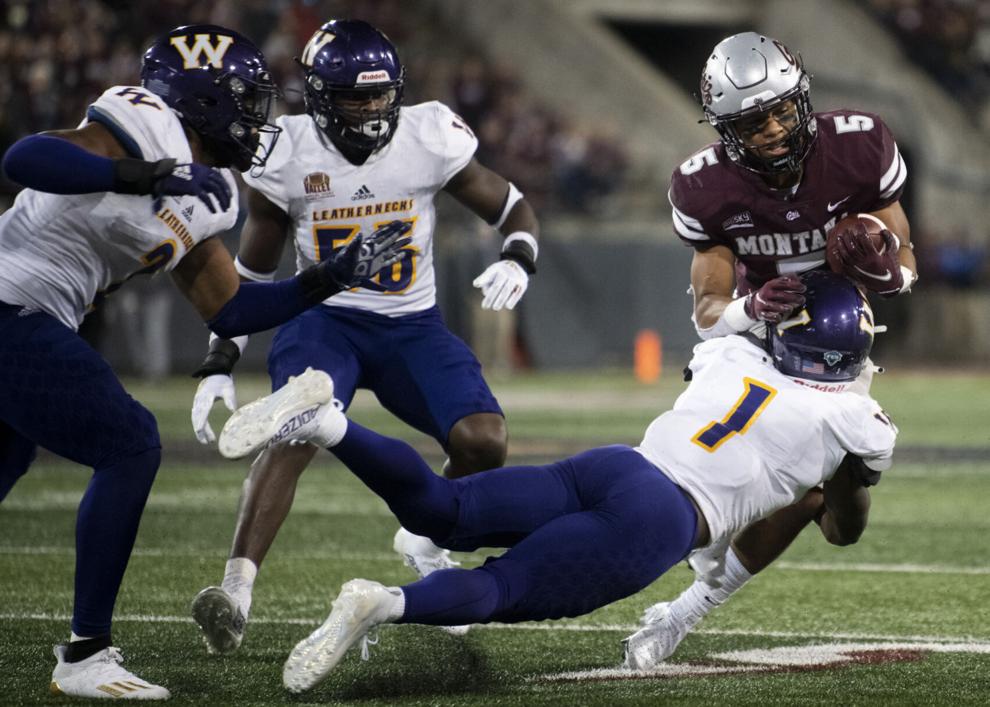 Griz vs. Western Illinois 32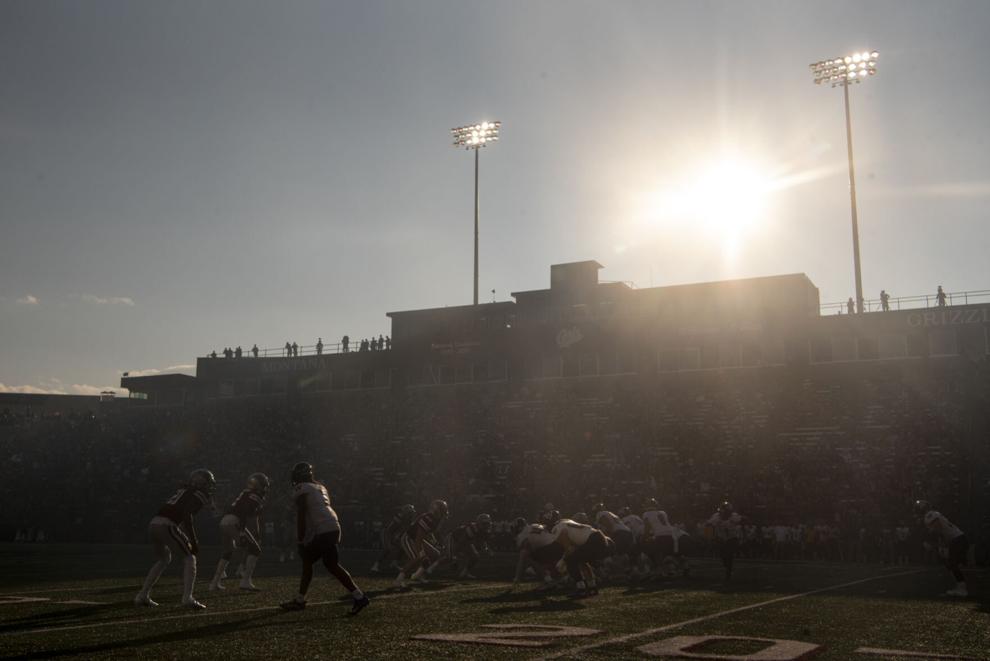 Griz vs. Western Illinois 33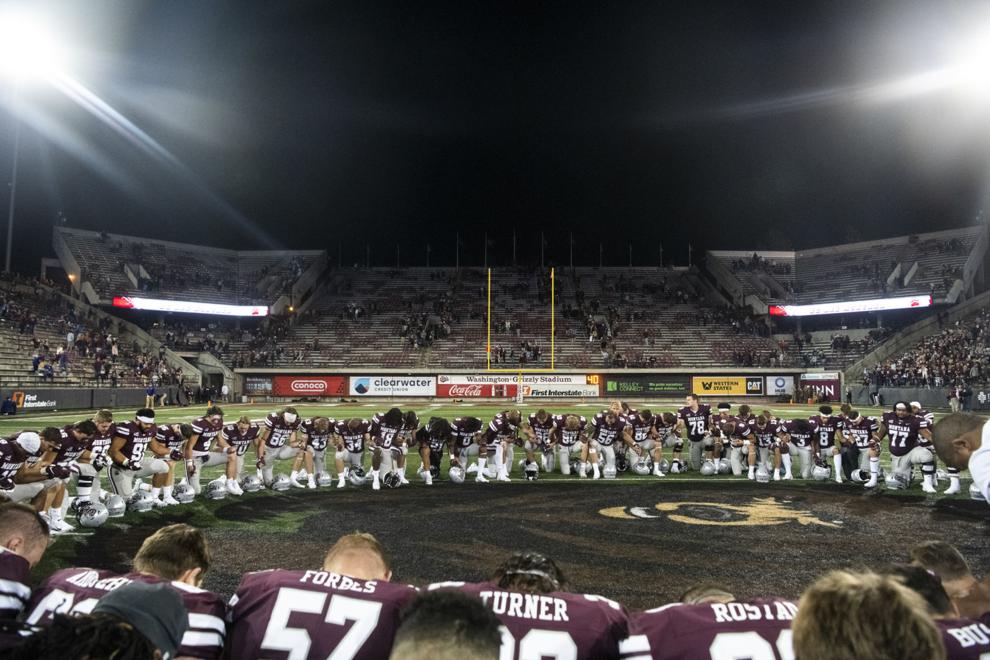 Frank Gogola covers Griz football and prep sports for the Missoulian. Follow him on Twitter @FrankGogola or email him at frank.gogola@missoulian.com.