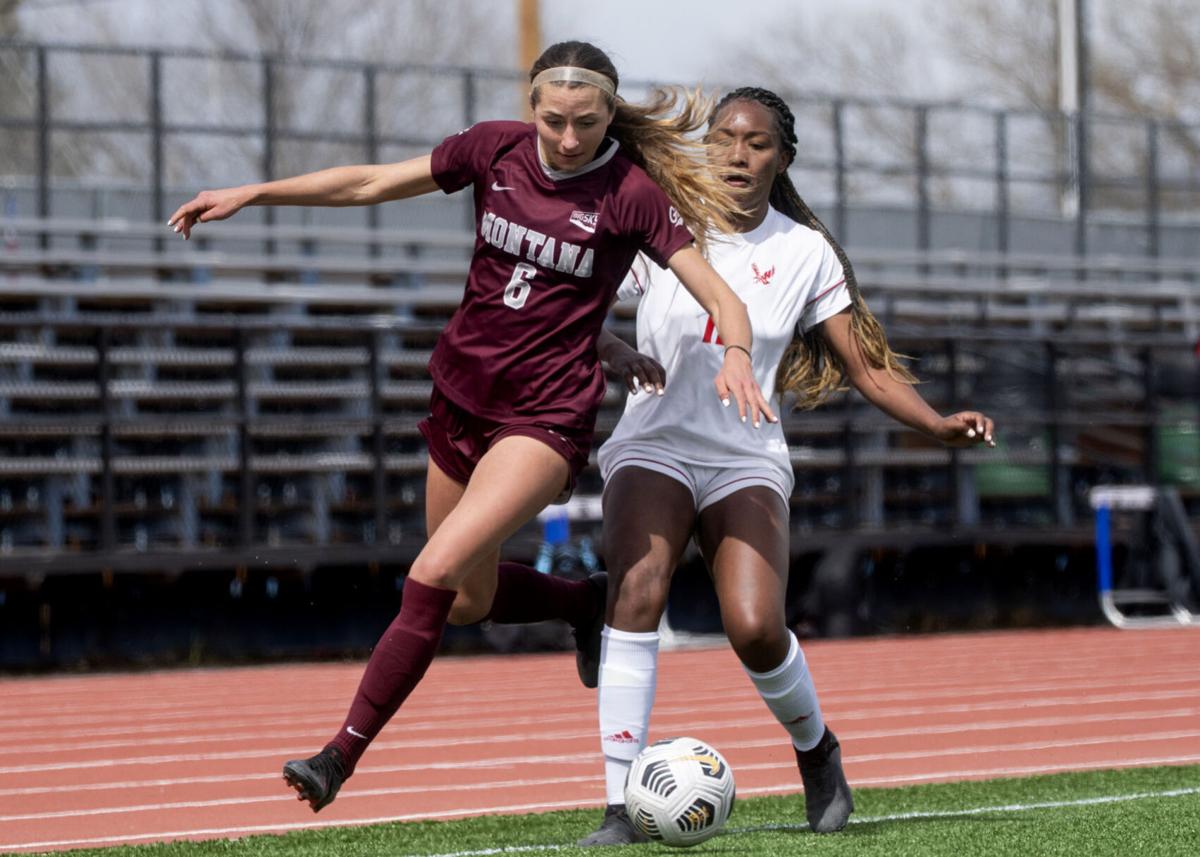 MISSOULA — Former Montana Grizzlies soccer player and Bozeman High grad Alexa Coyle signed a pro soccer contract and will continue her career in Edinburgh, Scotland.
Coyle will play for the Hibernian Women's Football Club of the Scottish Women's Premier League, which was announced in a press release Friday morning. She signed a one-year contract that runs from July 1 through the end of June 2022. The season will start in August.
"I know there will be challenges and I'll be pushed in ways I never have been before, but I'm ready for that," Coyle said in a UM Sports Information news release. "I'm confident in myself and believe in myself."
The Hibernian women's team is relatively young, having been added in 1997 but has seen quick success in its short lifespan. The squad owns three Scottish Women's Premier League crowns, seven league cup wins and has won the Scottish Women's Cup eight times. The winner and runner-up in the Scottish Women's Premier League each season qualifies for the UEFA Women's Champions League.
Coyle led the Grizzlies to two NCAA tournament appearances as a sophomore and most recently as a senior when the team dropped a close, 1-0, decision to the higher-seeded South Carolina Gamecocks in the opening round. Coyle's older brother Brock also had a pro sports career as the former Griz football player played in the NFL with the Seattle Seahawks and San Francisco 49ers after entering as an undrafted free agent.