MISSOULA — Six minutes was all it took for Montana to melt away the deep freeze that stifled its best shooters last week.
The Lady Griz basketball team used six 3-point goals in the first quarter to seize control and coasted to a 68-50 win over rusty Eastern Washington on Thursday at Dahlberg Arena. Montana snapped a two-game skid in improving to 3-2 in Big Sky Conference play, 10-4 overall.
Montana coach Brian Holsinger was happy about the win but saw plenty of room for improvement, especially on the offensive end. His team shot 35.7 percent from the field (20 for 56) and finished with a whimper, going 8 for 29 in the second half and 3 for 15 in the fourth quarter.
"It didn't feel like an 18-point win, didn't feel so good in the fourth quarter, and I'm still trying to get these young women to understand what it takes to be champions," Holsinger said. "We are very inconsistent. At times we look really good and there's times I'm like, 'What happened to our team?'
"We're a work in progress for sure and it's always good when you're a work in progress to get a victory at home." 
Both teams were cold early, with the Lady Griz missing nine of their first 11 shots and the Eagles 14 of their first 15. But Montana caught fire after Sammy Fatkin hit a 3-ball at 4:09. Carmen Gfeller and Nyah Morris-Nelson followed with 3-pointers in the next two minutes and the hosts took a 22-4 lead into the second frame.
Both teams started cold in the second quarter as well. Montana didn't score until the 3:50 mark on a Kylie Frohlich layup, but it didn't matter because Eastern couldn't buy a bucket. The Eagles (0-2, 2-9) hit just 4 of 28 shots in the first half and turned the ball over six times in spotting the Lady Griz a 33-12 lead at intermission.
"We hold them to 12 points and that's unbelievable," Holsinger said. "Defensively we were locked in and executed the game plan really well.
"That's the positives. But we're very streaky on offense." 
Gfeller led the Lady Griz with 15 points, followed by Fatkin with 12. Frohlich, a Missoula Sentinel grad, grabbed a team-high nine rebounds to go along with her five points and three assists. She was named player of the game by the UM sports information department.
"We've got a great group of starters, so you just have to be ready all the time from the bench to do whatever you can," Frohlich said of her reserve role. "Just having the whole support of the team helps.
"I think we responded really well from last weekend. What we need to work on is putting together that full game. We accomplished our goal early tonight, then took a deep breath and didn't keep playing that way for a minute. When we play better teams, we have to make sure we don't lost focus."
Eastern finished at 30.2 percent shooting from the floor (19 for 63) and 3 for 23 from 3-point range. Montana was 9 for 19 from behind the arc and held a 46-41 edge in rebounds.
"Credit Eastern," Holsinger said. "They don't have their head coach, don't have another player. They've had COVID issues like crazy." 
Montana now has a week off before playing at Big Sky co-leader Southern Utah (3-0, 7-5) Thursday. The Thunderbirds have had their last two games postponed but are scheduled to play Saturday.
The Lady Griz won't play at home again for two weeks (Jan. 20).  
Notes: The Eagles' head coach, Joddie Gleason, is dealing with an undisclosed illness this week and didn't make the trip. Her husband, assistant coach Skip Gleason, guided EWU Thursday ... Eastern was also without starting point guard Andie Zylak ... Montana held a 19-9 edge in points from the foul line.
Photos: Lady Griz down Eastern Washington at Dahlberg Arena
Lady Griz vs. EWU 01.JPG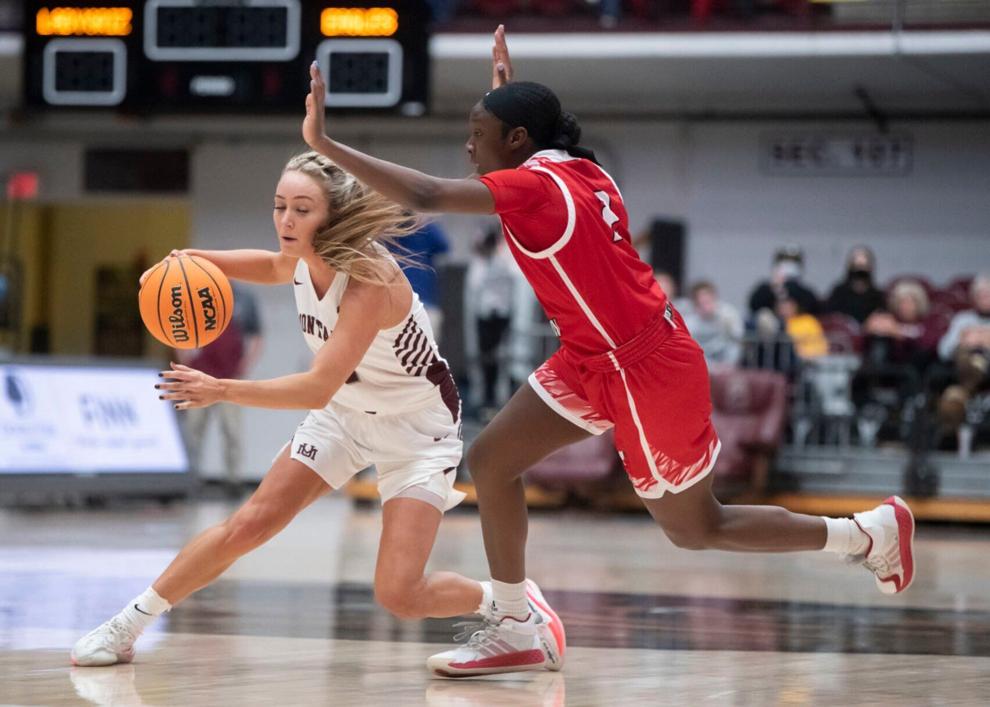 Lady Griz vs. EWU 02.JPG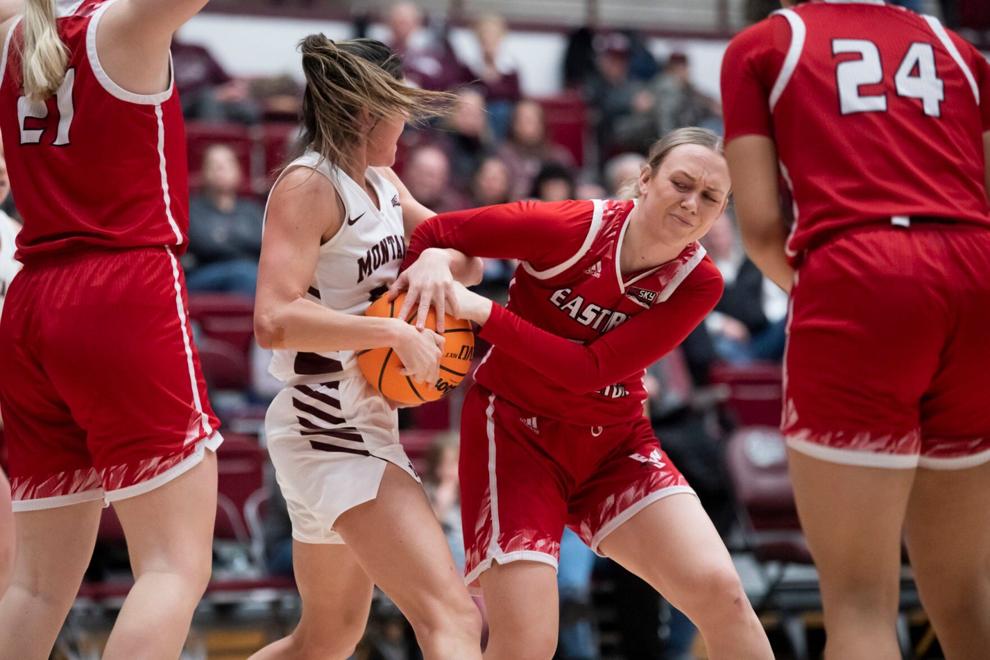 Lady Griz vs. EWU 03.JPG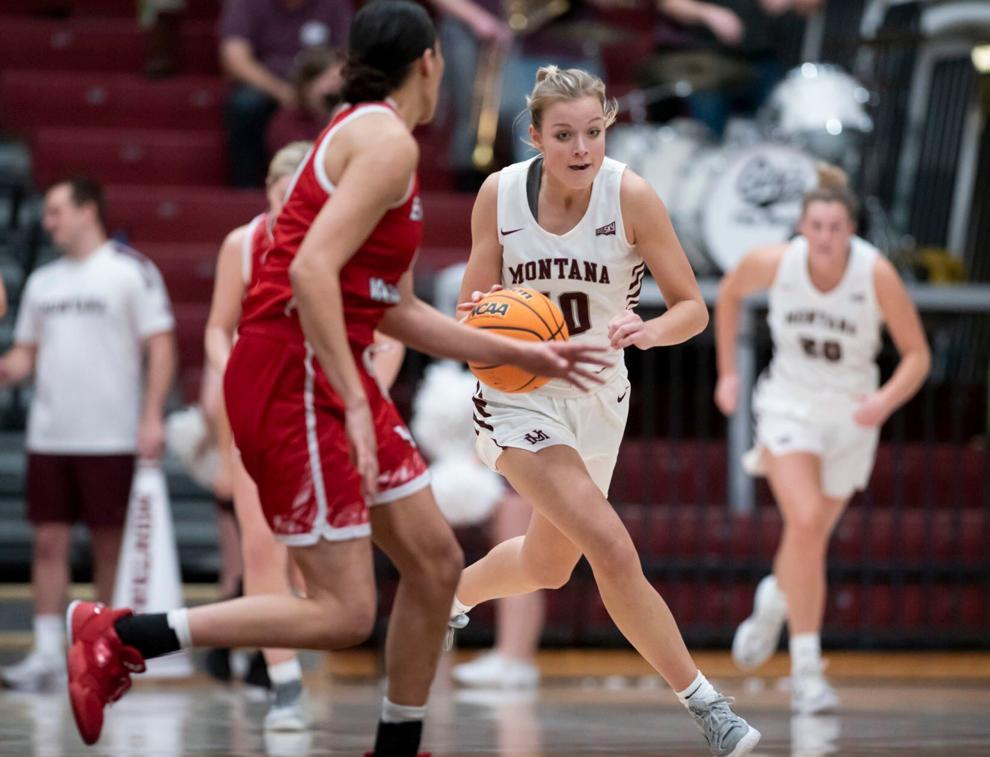 Lady Griz vs. EWU 04.JPG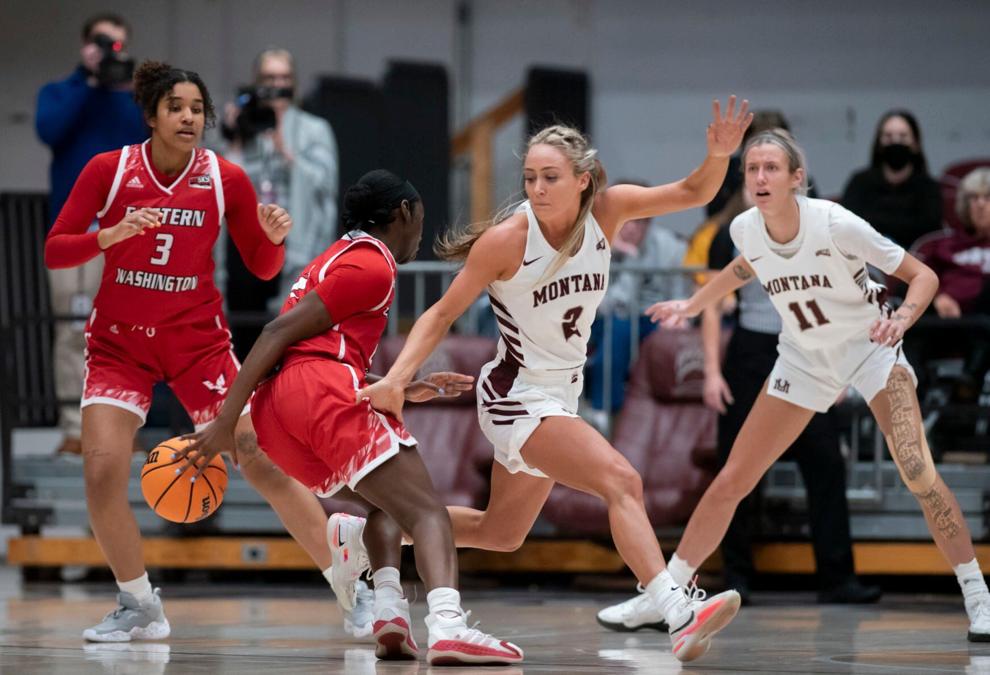 Lady Griz vs. EWU 05.JPG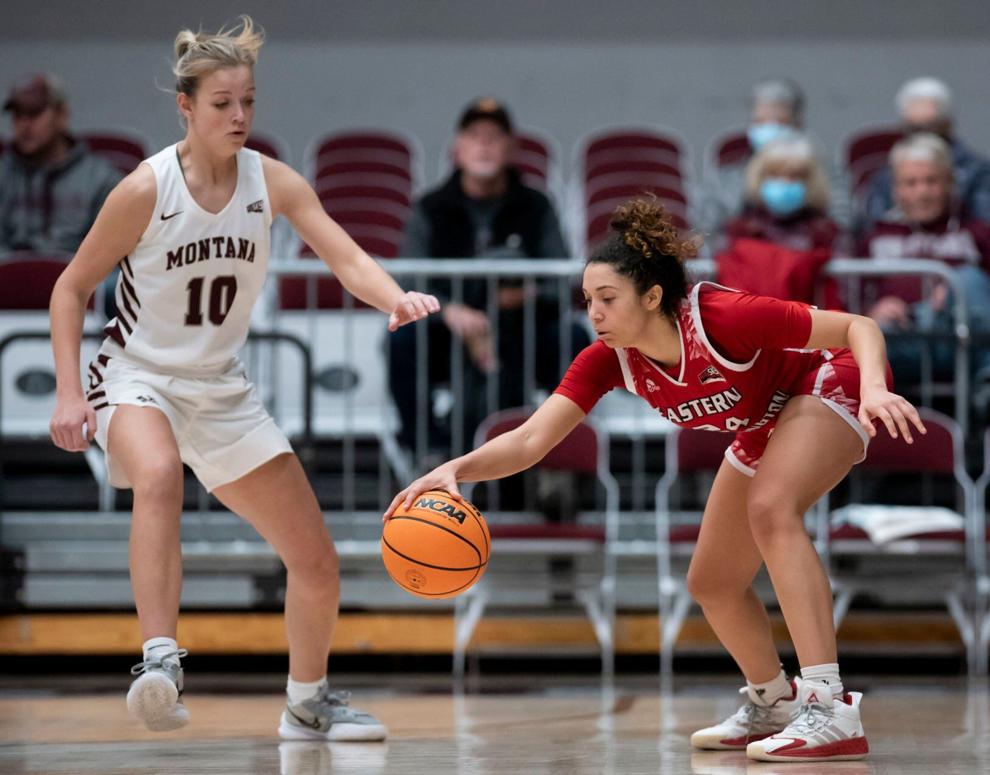 Lady Griz vs. EWU 06.JPG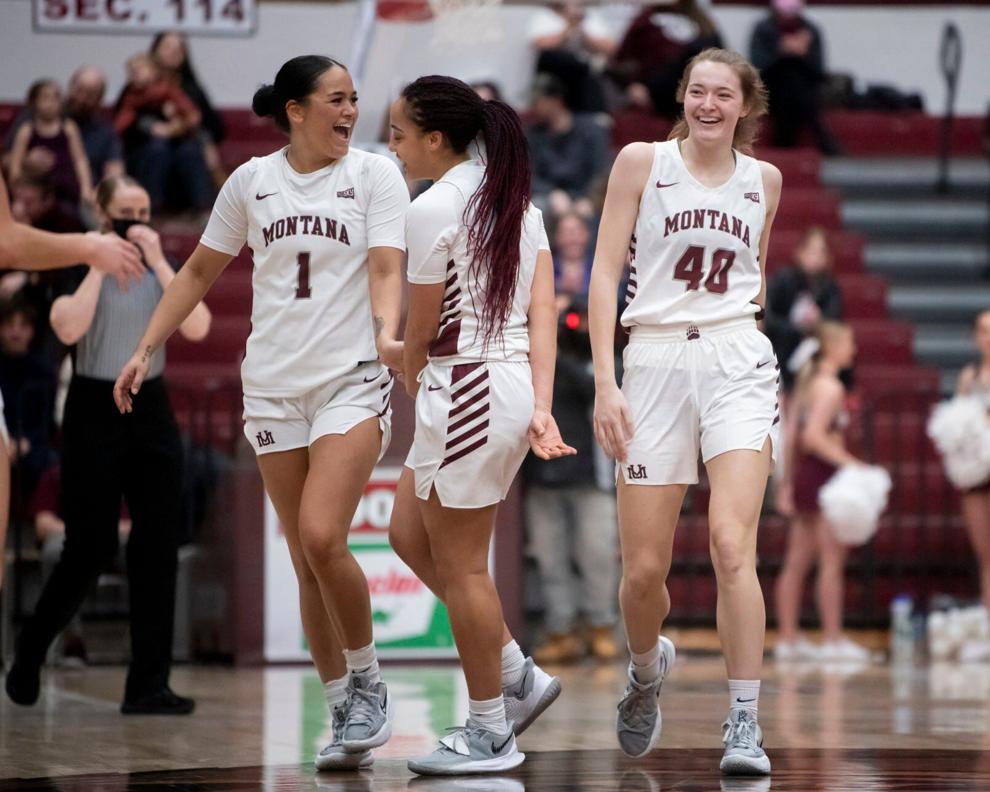 Lady Griz vs. EWU 07.JPG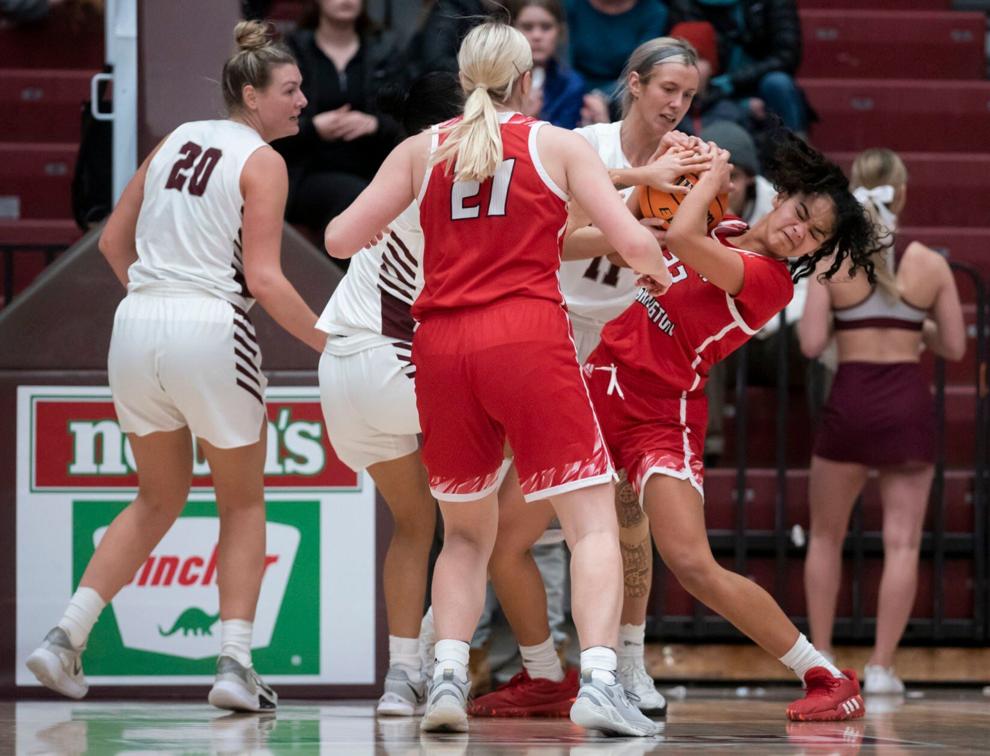 Lady Griz vs. EWU 08.JPG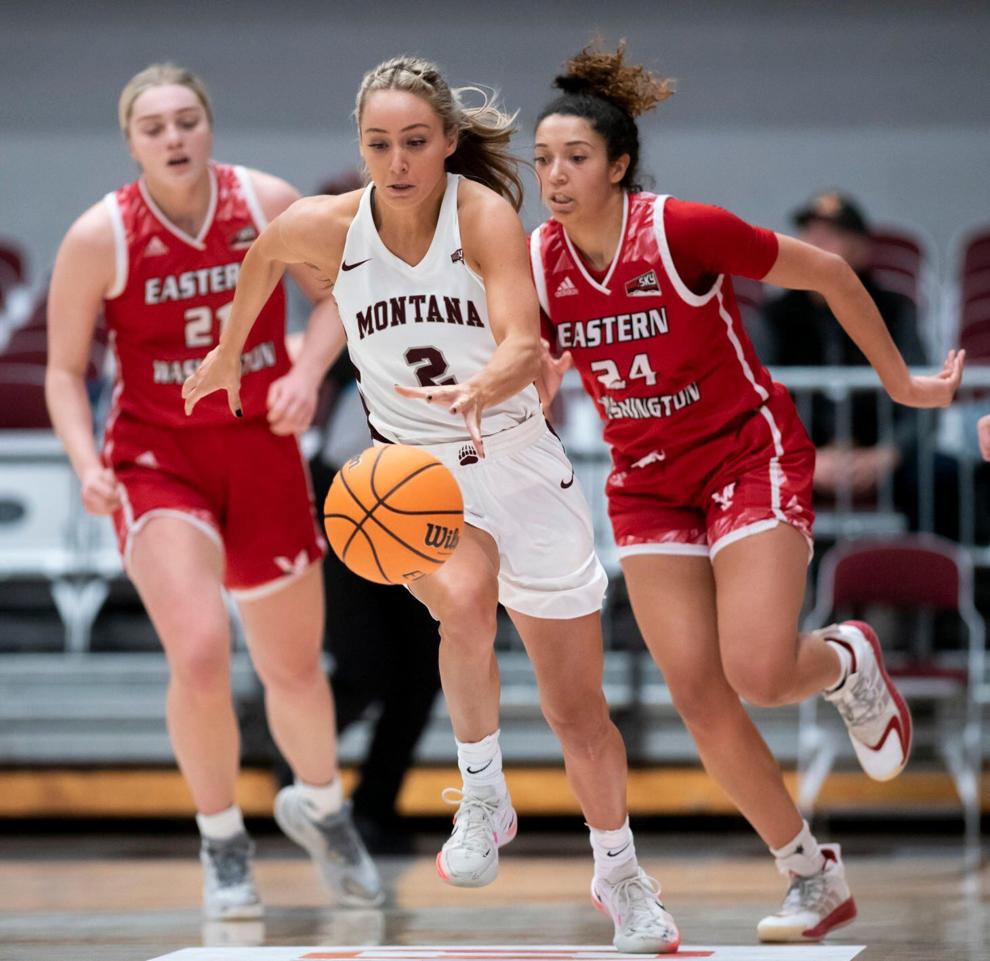 Lady Griz vs. EWU 09.JPG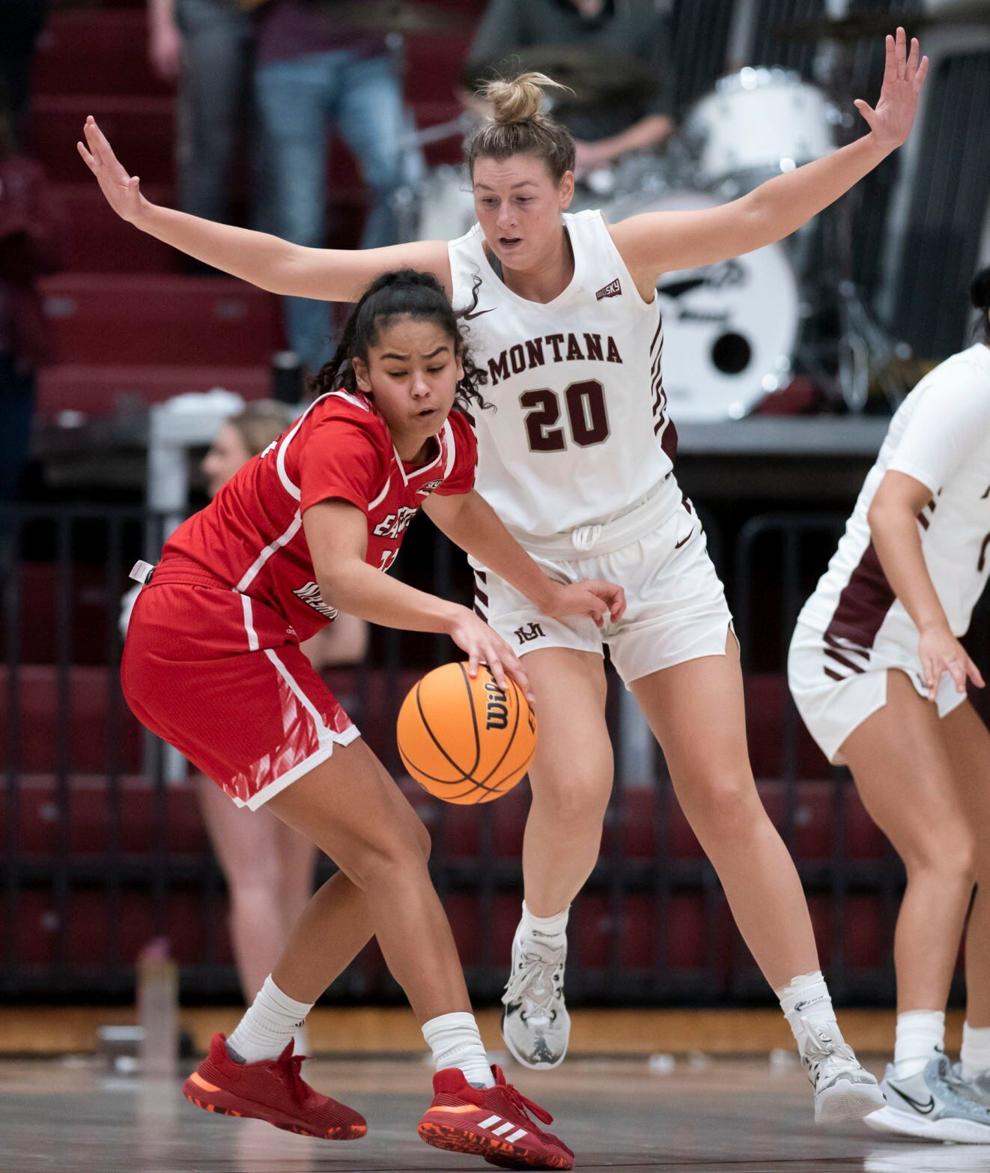 Lady Griz vs. EWU 10.JPG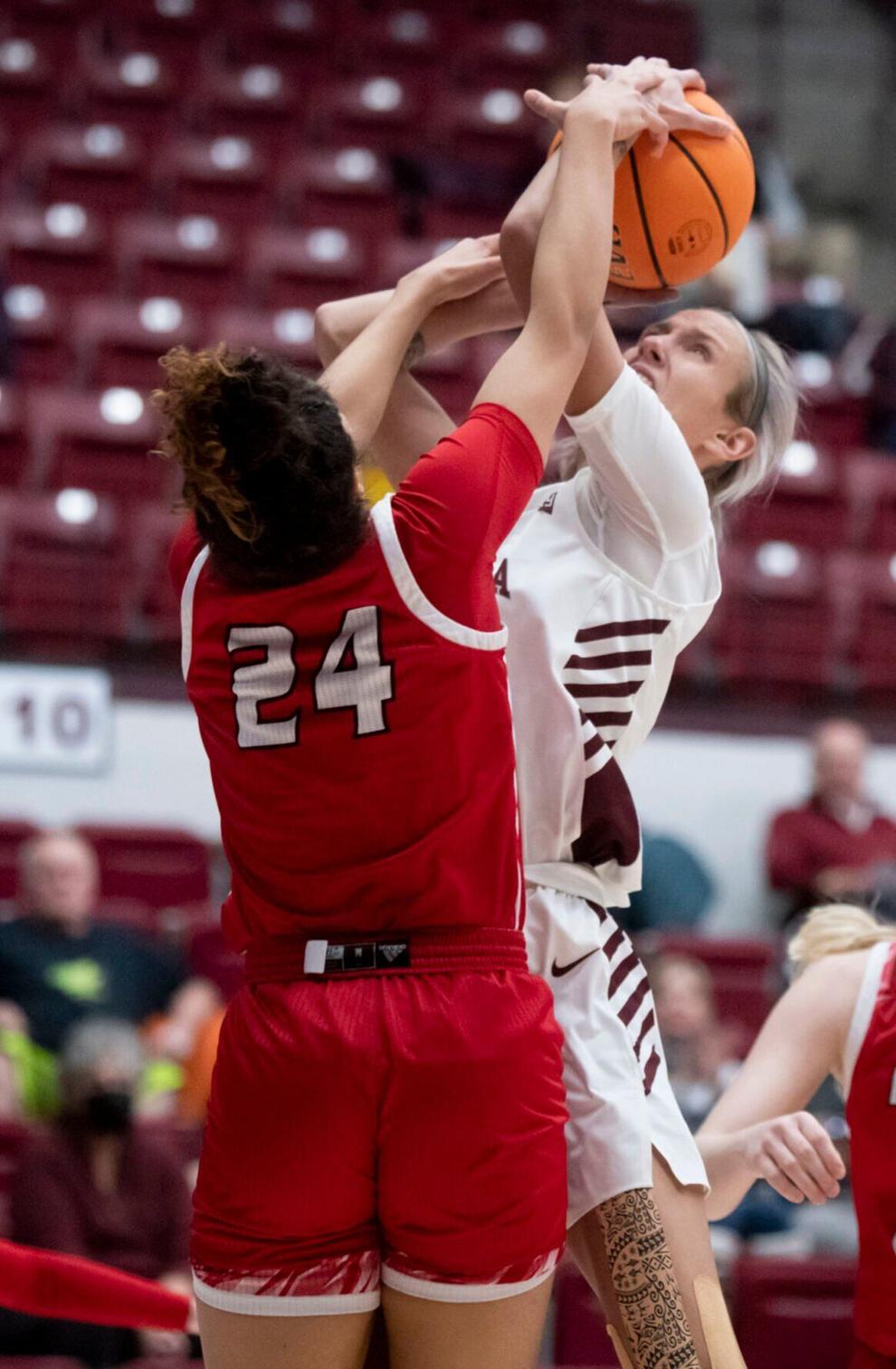 Lady Griz vs. EWU 11.JPG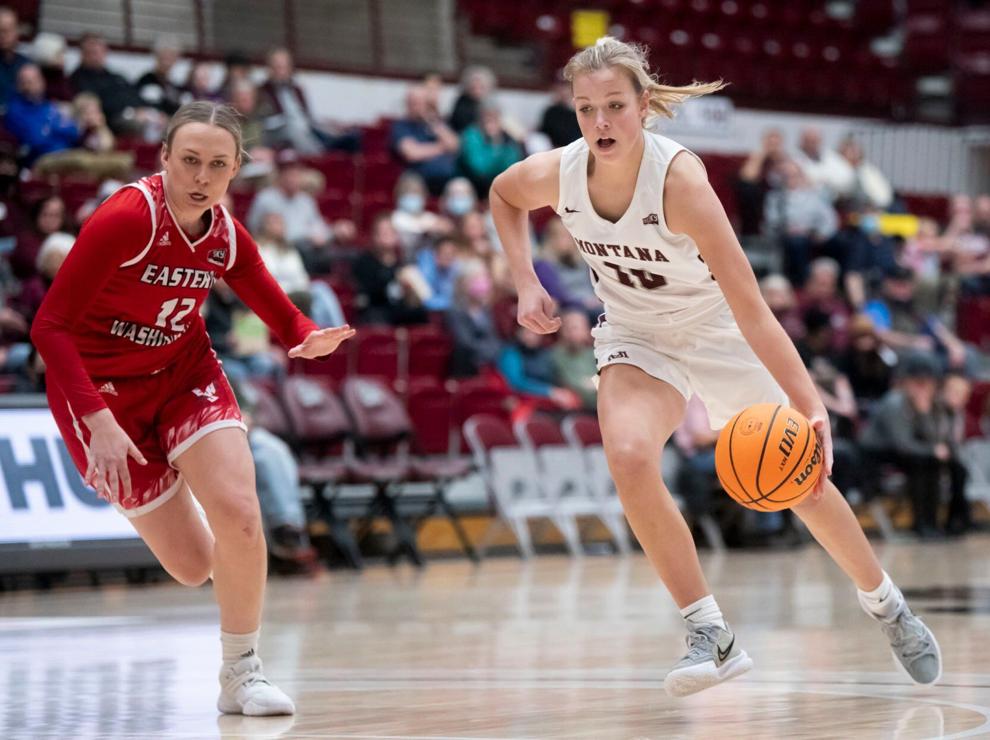 Lady Griz vs. EWU 12.JPG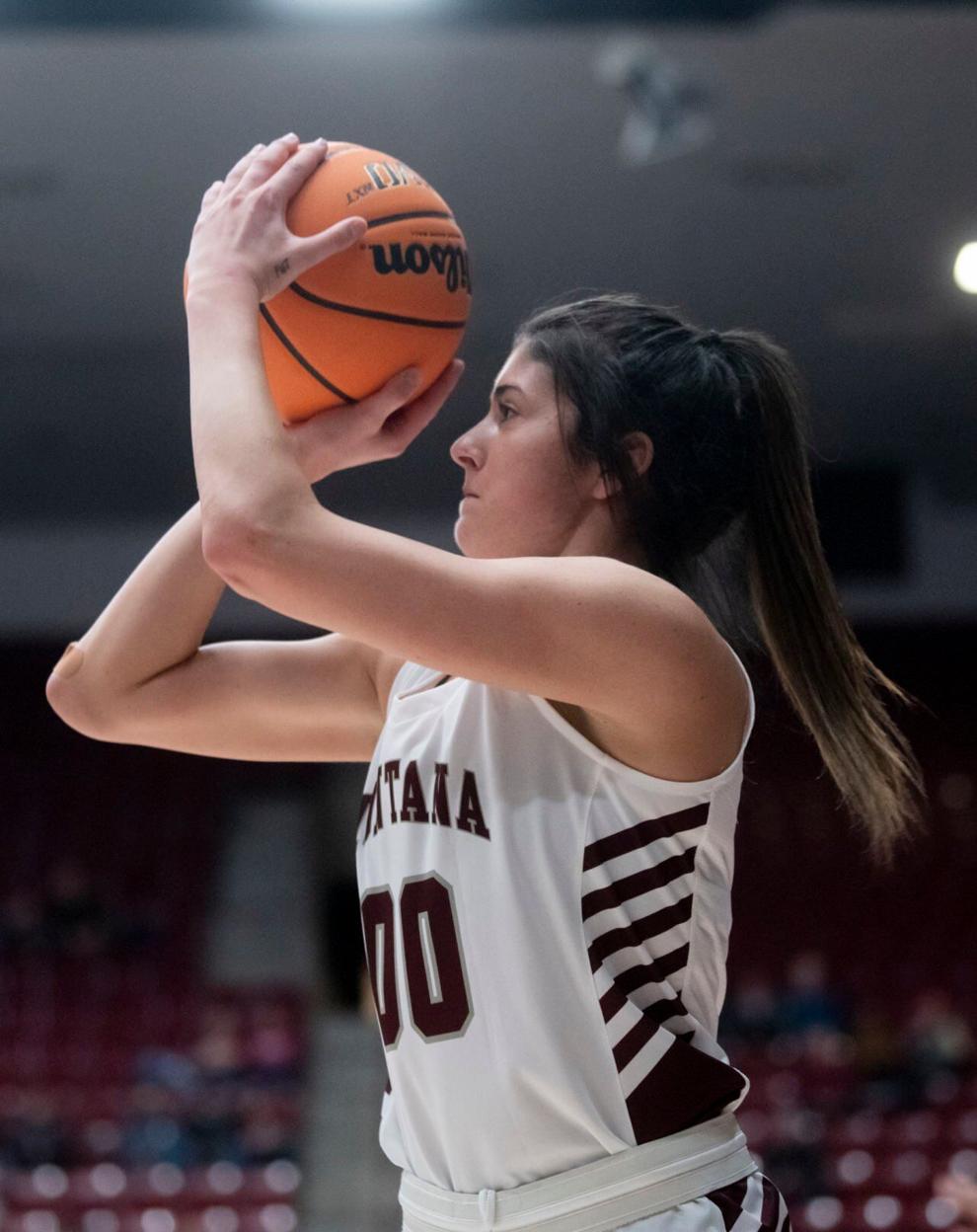 Lady Griz vs. EWU 13.JPG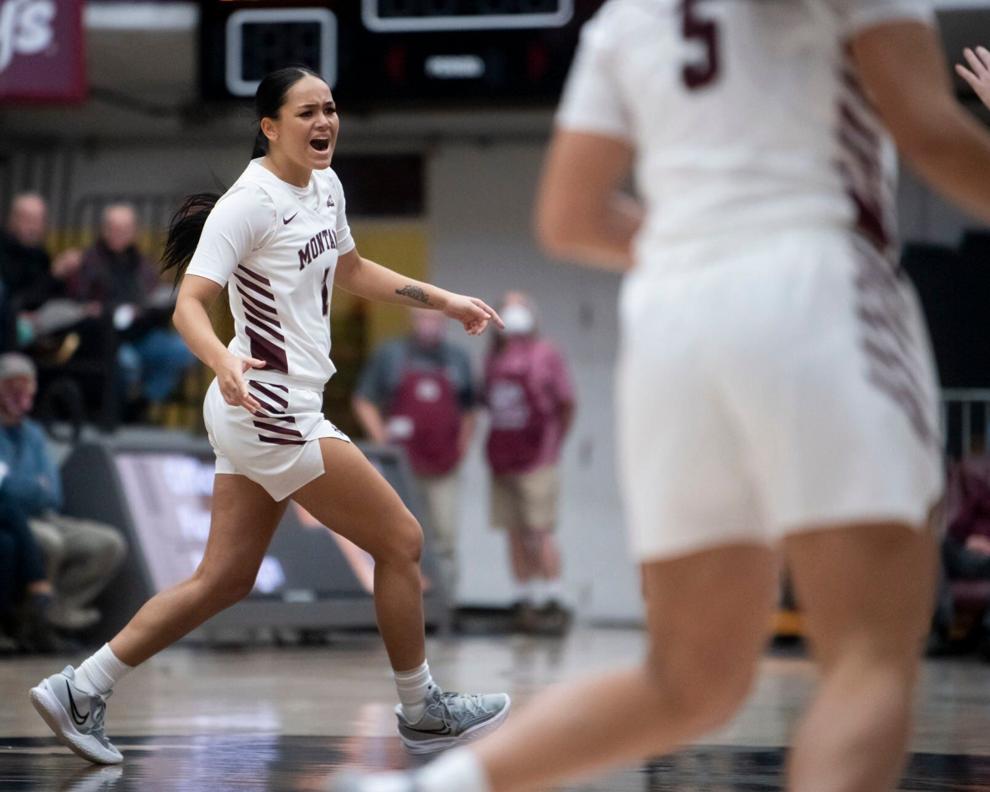 Lady Griz vs. EWU 14.JPG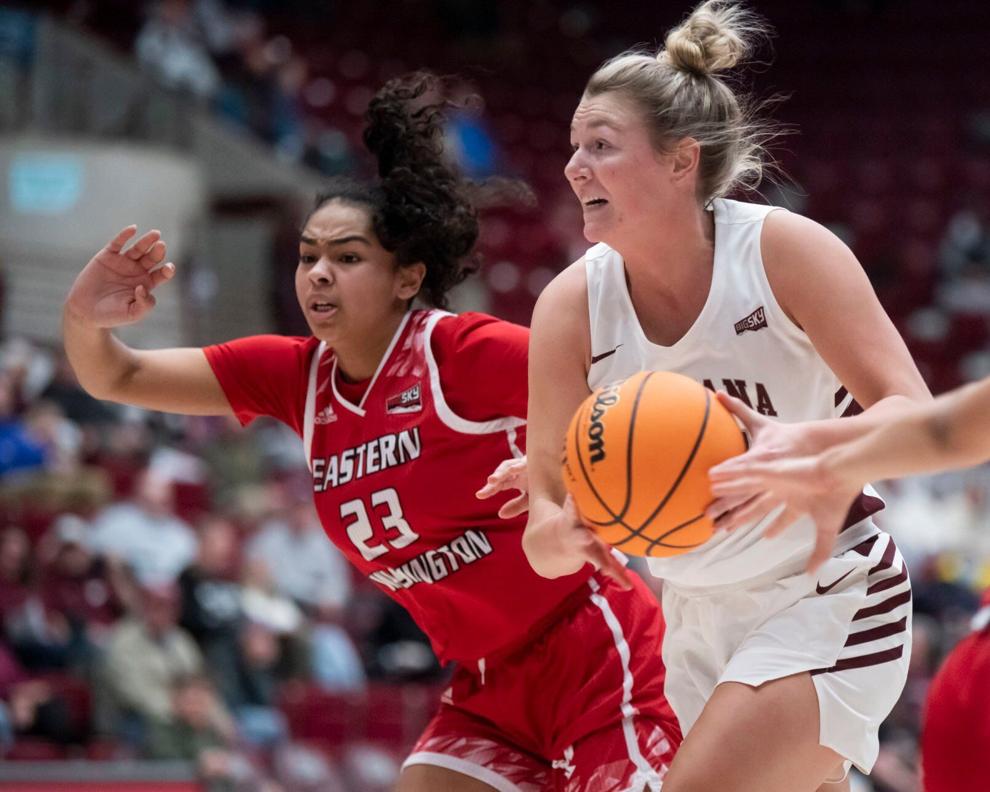 Lady Griz vs. EWU 15.JPG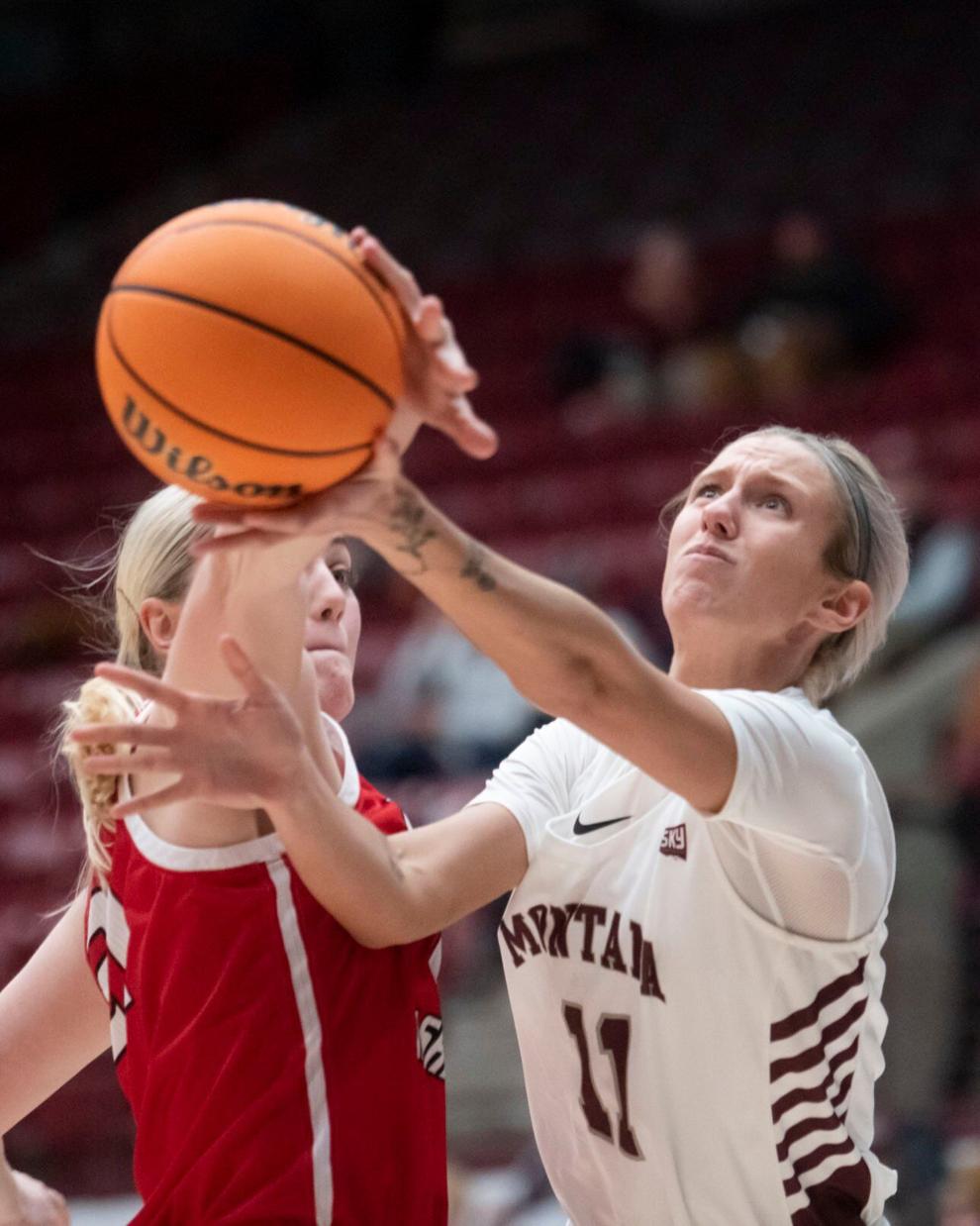 Lady Griz vs. EWU 16.JPG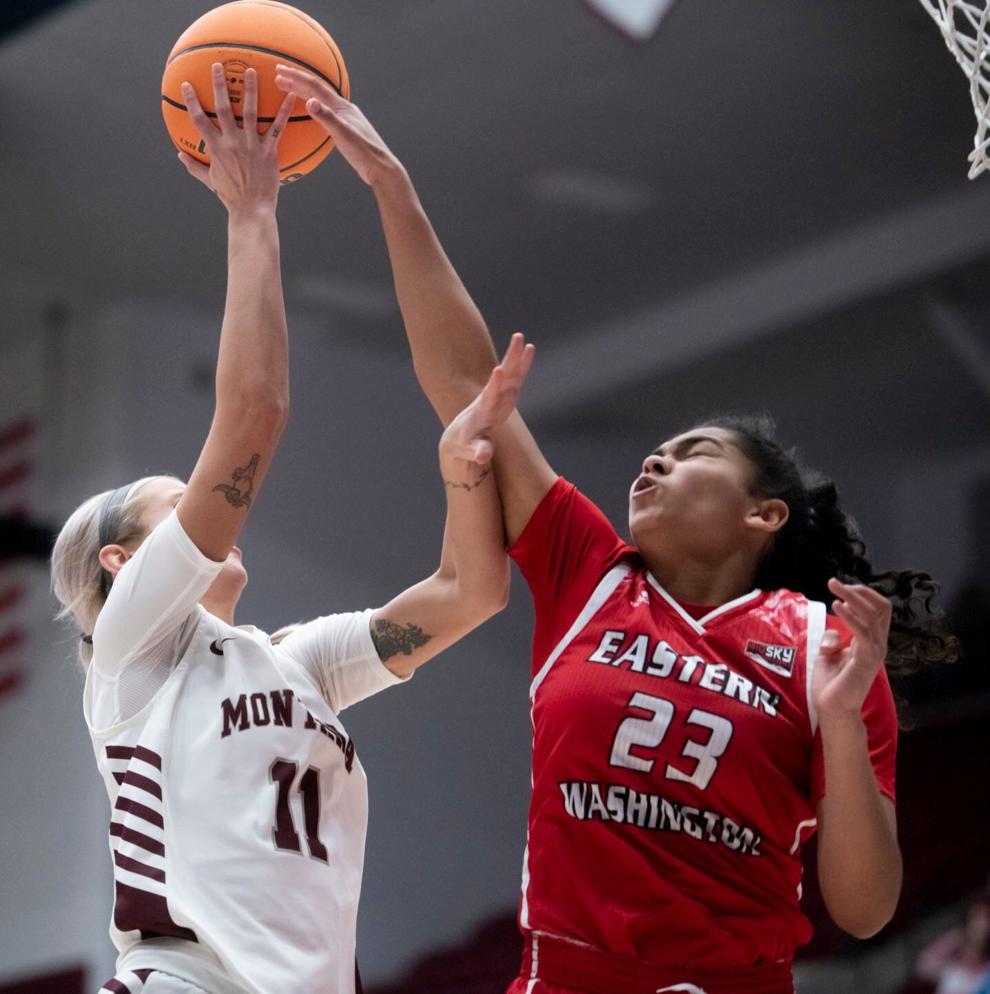 Lady Griz vs. EWU 17.JPG
Lady Griz vs. EWU 18.JPG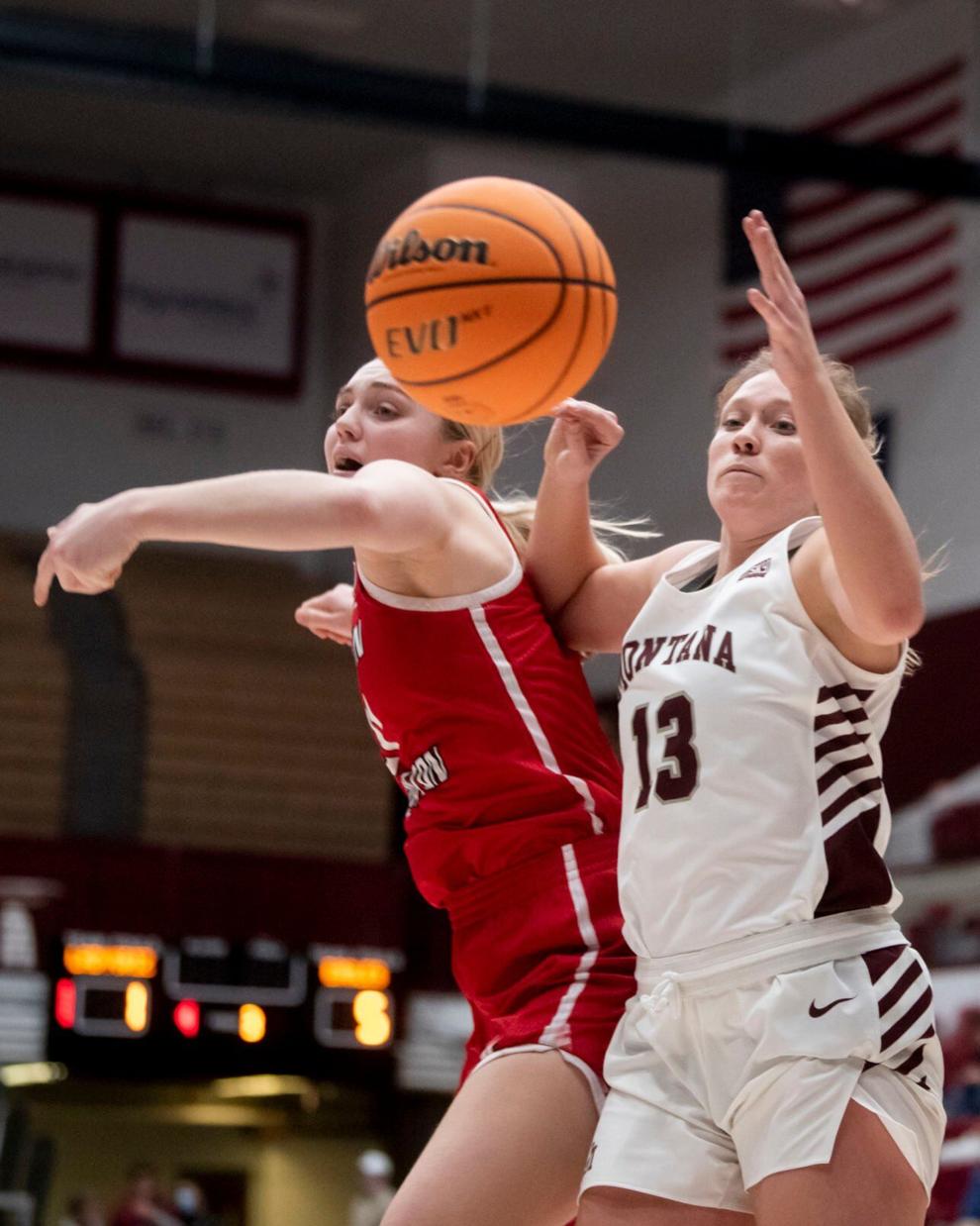 Lady Griz vs. EWU 19.JPG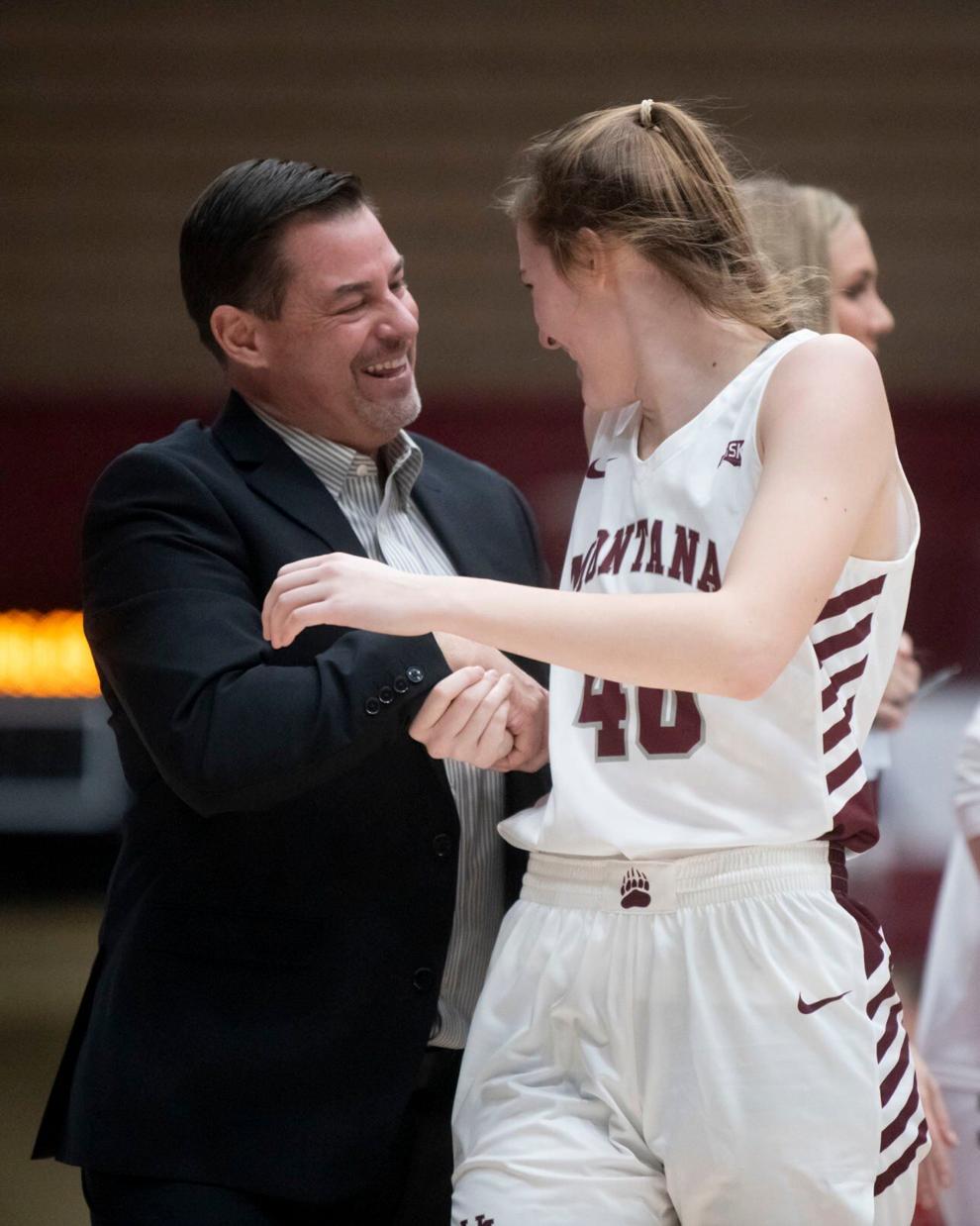 Lady Griz vs. EWU 20.JPG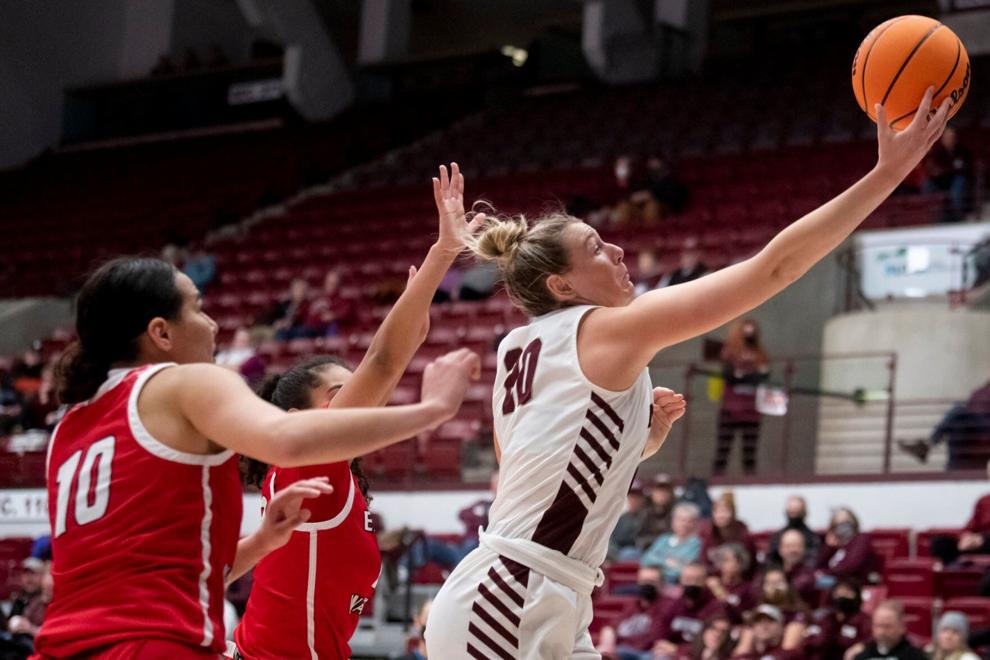 Lady Griz vs. EWU 21.JPG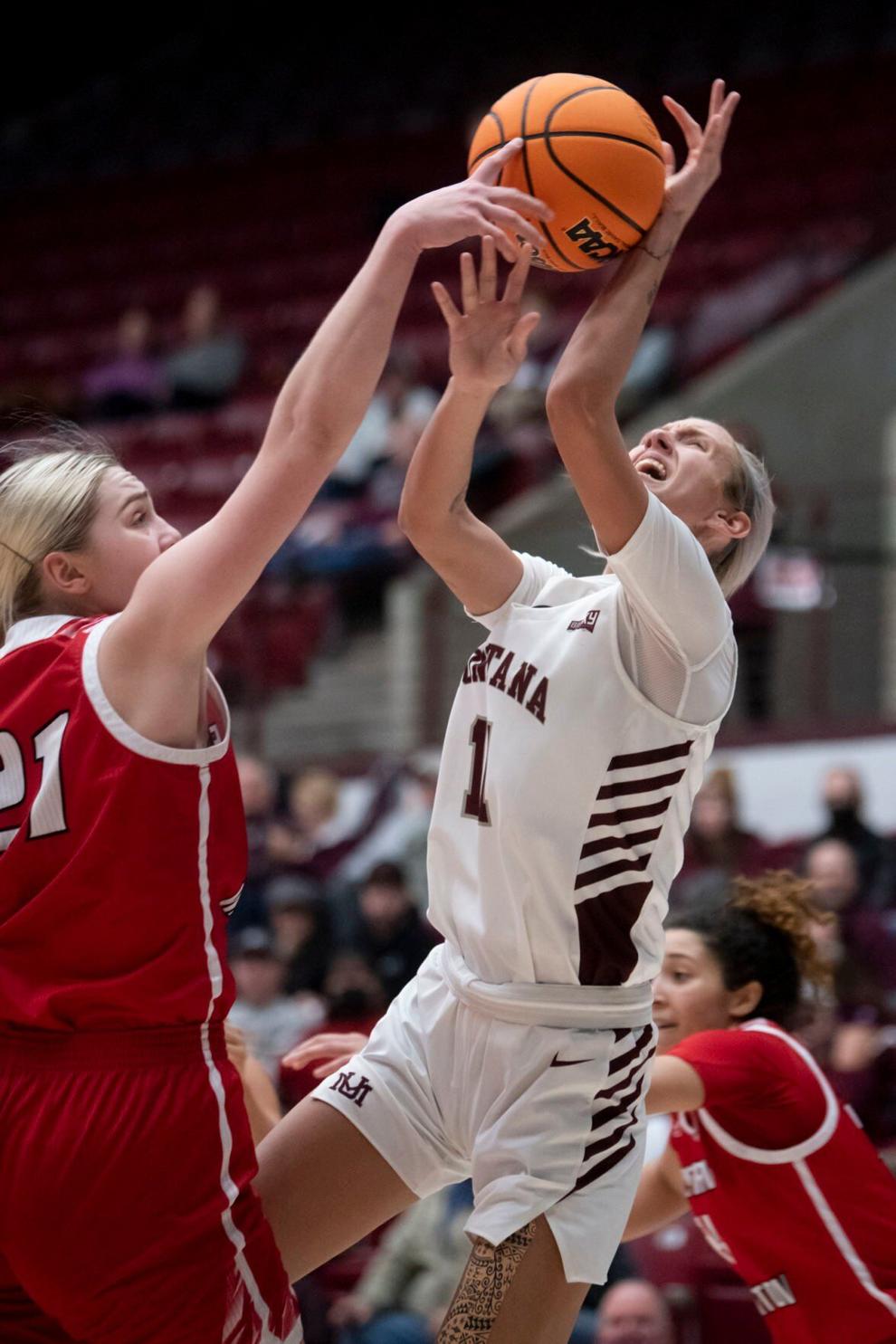 Lady Griz vs. EWU 22.JPG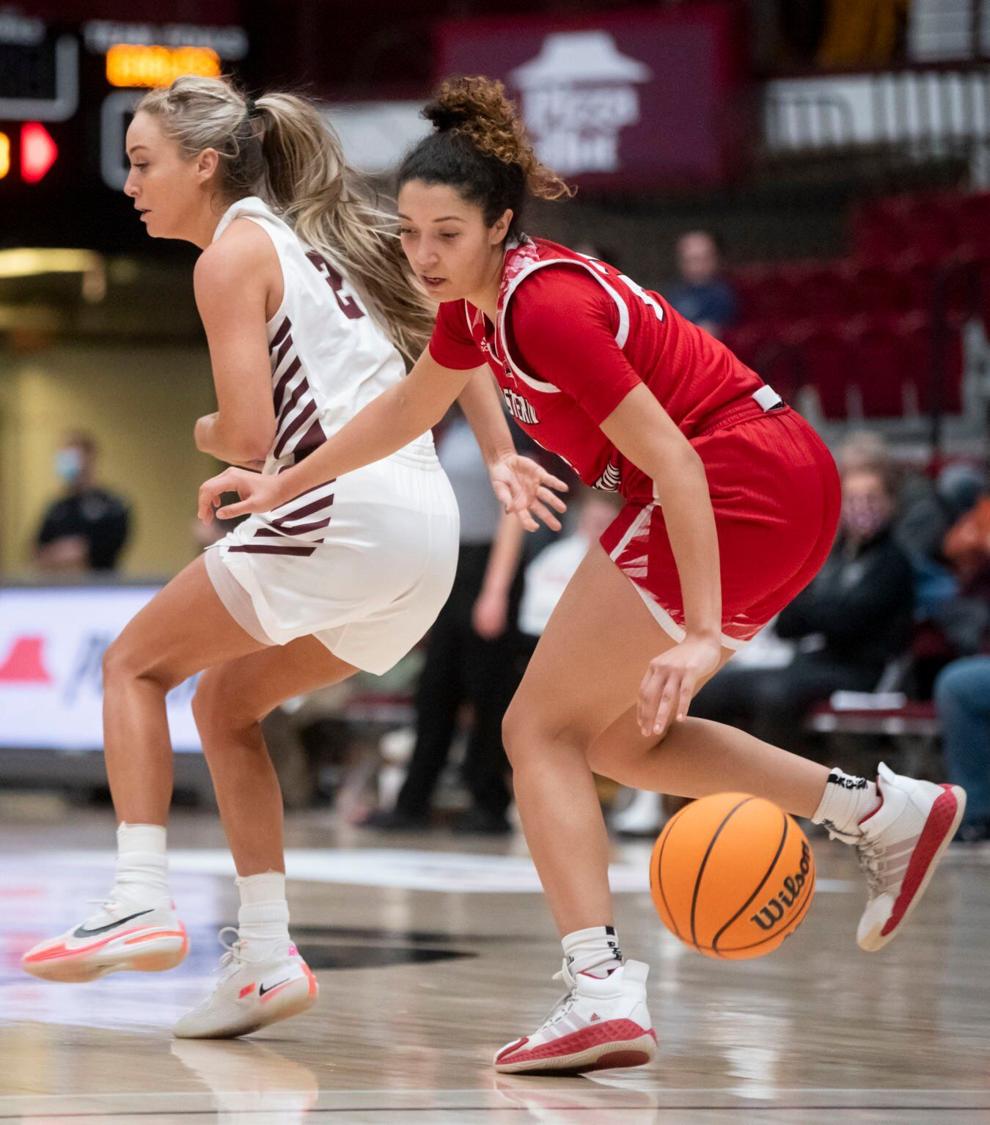 Lady Griz vs. EWU 23.JPG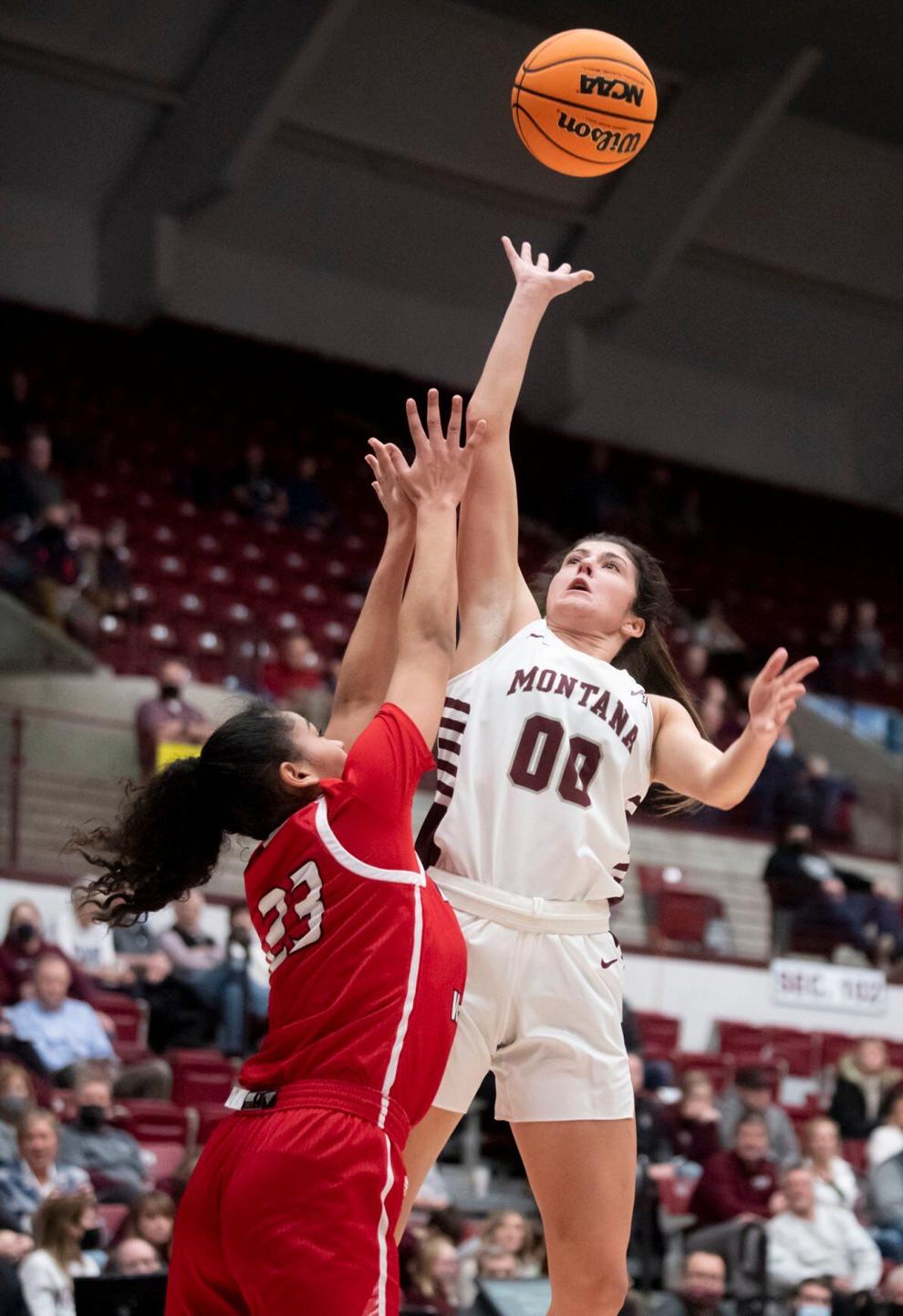 Bill Speltz is Missoulian Sports Editor and has served as Sunday columnist the past 15 years. Do you have a story idea? Email Bill at bill.speltz@missoulian.com.