MISSOULA — One of the most dangerous players in the Big Sky Conference will visit Dahlberg Arena when the Montana men's basketball team hosts Portland State on Monday night.
The Grizzlies know all about 6-foot-1 junior guard Holland Woods, who is coming off a career-best 30 points in a Vikings win over Montana State on Saturday evening. Woods averaged 24 points, 3.5 rebounds and four assists in two games, both wins, over Montana last year.
Those two Viking victories were the first home-away sweep of the Grizzlies by a Big Sky opponent since Montana lost to Sacramento State twice during the 2016-17 season.
"(Woods) runs the team pretty well," said Montana junior guard Timmy Falls, who will draw much of the defensive duties on the talented guard. "I mean when we're watching film he really likes to attack and if he doesn't have an open shot, he's going to create something for everyone else, so we're going to have to limit him a lot."
That will be easier said than done. Woods averages 18.4 points per game and is one of the best distributors in the Big Sky, averaging 5.5 assists — the second best mark in the conference behind Eastern Washington's Ellis Magnuson.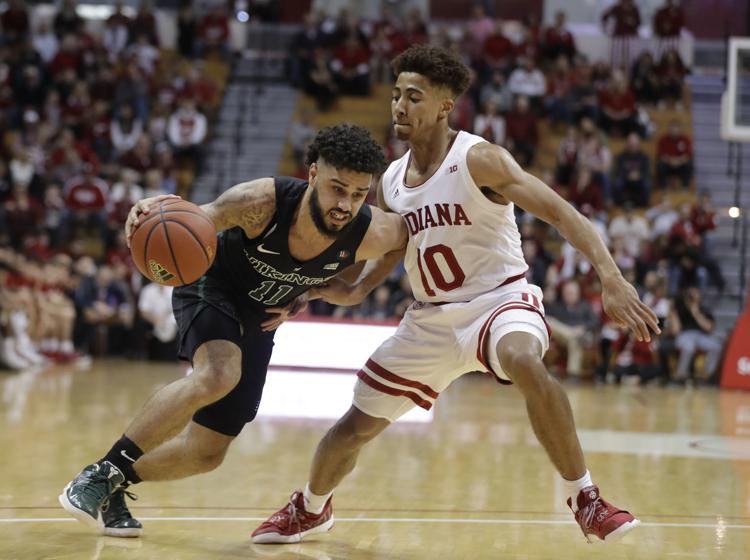 Woods shoots a healthy 42.9% from the field and 34.8% from behind the 3-point arc, giving the Vikings space and the ability to create drive-and-kick jump shots.
Along with his outstanding acceleration and instincts, he is one of the tougher defensive assignments in the Big Sky.
"Speed kills. Anytime you have a guard that can shoot and can create for others, they're harder to contain," Montana head coach Travis DeCuire said. "If guys can't shoot, you play off them and give them room, but when guys can shoot, they're hard to guard and we've been fortunate enough to have a couple of those over the years and he's another one of those guys."
The Grizzlies might get a break if Portland State senior guard Matt Hauser misses his second-straight game with an ankle sprain. The Vikings' second-leading scorer at 15.3 points per game, Hauser is a knock-down 3-point shooter and if he cannot go, it will be make floor-spacing difficult for Portland State.
You have free articles remaining.
An up-tempo team that relies on a vicious press, the Vikings want to cause chaos on the defensive end, turning the havoc into easy layups and open shots early in the shot clock.
A consistent press throughout a game is a defensive style that is not as common now as it used to be, but it has been Portland State's identity since head coach Barret Peery took over the program three years ago.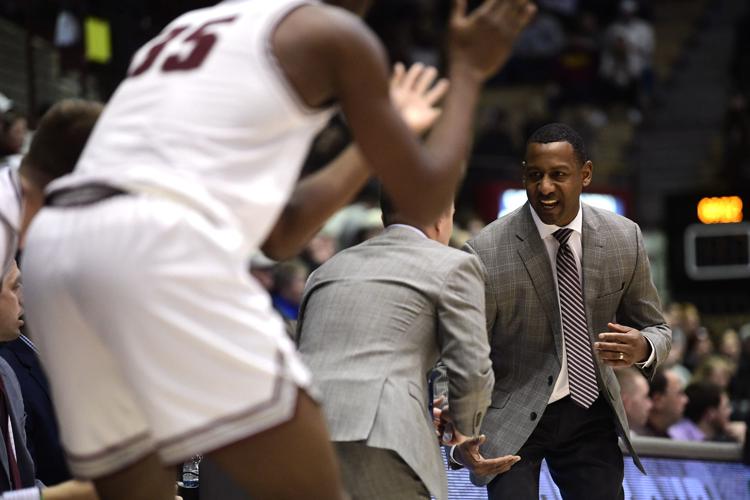 With that system in place, Portland State has the second-highest scoring offense in the Big Sky at 77.5 points per game and leads the conference with 140 steals through 17 games this season. The Vikings also own a plus-2.59 average turnover margin.
"They're different from everyone else in the league. It's a different prep," DeCuire said. "We haven't played anyone like that all year, 40 minutes of pressure. They've got two guards downhill that can shoot and can get spacing, so they're aggressive on both sides of the ball and their pace is uptempo.
"You're going to have to be mentally tough, physically tough and take care of the ball for 40 minutes."
Do those things and Montana (8-8, 4-1 Big Sky) might just move over .500 for the season.
That is not, however, to say it will be an easy task, especially when it comes time to shut down Woods.
"He's really quick with his moves," Falls said. "He likes to make a lot of moves so I'm going to have to stay in front of him and move my feet as well as I can."
NOTES: Montana freshman point guard Josh Vazquez injured a shoulder against Eastern Washington and did not return. An injury designation was not available … The Grizzlies are 25-6 against Portland State all time in Missoula … DJ Carter-Hollinger is coming off a 20-point, 14-rebound, four-block game for Montana, all of which were career highs.