MISSOULA — From the opening tip it was fairly obvious Montana was going to have its hands full with Northern Colorado Saturday.
The Bears present a match-up dilemma with their size and stature inside and quickness at guard. It took a while for the Lady Griz basketball team to adjust.
Montana found itself catch-up all afternoon and couldn't quite get over the hump. Northern Colorado held off the hosts for a 67-58 win in front of 2,740 fans at Dahlberg Arena.
The Lady Griz (3-1 Big Sky Conference, 8-5 overall) had a chance to make it a one-possession game with just over a minute left. But guard McKenzie Johnston missed a layup, the Bears (2-1, 6-6) snagged the rebound and put the game away at the foul line.
"They're strong," UM coach Shannon Schweyen said of Northern Colorado, who played a spirited brand of ball after getting blown out at Montana State Thursday.
"Their bigs are strong and they played good D, smart defensively, especially for a young team. We had some costly turnovers when we were making our run and then we needed somebody to convert on things. Emma (Stockholm) got hot early for us and then for a long time after that nobody could get one to go down."
Stockholm, a senior forward, was downright impressive in the first 17 minutes. She hit 6 of 11 shots, including 5 of 7 from 3-point range, and nearly matched her career high with 20 points in the first half. Unfortunately for the hosts, she didn't get much help on the offensive end and the Bears led 37-31 at intermission.
"We went for steals (in the paint) and didn't get them and they turned into 100 percent shots for them," Schweyen said of Northern Colorado jumping to an 8-0 lead. "They got three of those right off the bat, which was six points uncontested. Those are things we've got to get better at and make people earn their baskets."
The Lady Griz entered the game brimming with confidence, intent on ending their six-game losing streak against the Bears. Plus it was probably hard to overlook the fact that Northern Colorado lost by 33 points at Montana State Thursday.
As it turned out, the Bears used the humiliation of that game as a wake-up call. Coach Jenny Huth was proud of the way her squad stuck with the game plan — pushing the ball inside for a 32-20 edge in points in the paint — and spread the wealth with five players scoring in double figures.
You have free articles remaining.
Huth was also proud of the way her team handled playing in front of a large and vocal Lady Griz crowd.
"Our non-conference schedule was really difficult," she noted. "We went to Stanford and UCLA and those were rough games for us. But this energy obviously can play in your favor. It's fun and it's college basketball at its best. I do think my team really responded to it."
Stockholm finished with a career-high 22 points and collected eight rebounds to share game-high honors with Johnston. But no other Montana player scored in double figures and starting guards Johnston, Sophia Stiles and Gabi Harrington shot a combined 6 for 24.
Still, Montana had a chance to cut its deficit to two on Johnston's drive to the bucket with 67 ticks left. Jasmine Gayles grabbed the rebound off the miss then delivered four straight free throws in the next 20 seconds to put the game away.
"We battled back," Schweyen said. "The man (defense) the second half was better and good in some stretches but we just didn't shoot the ball well. We got good shots and they they just didn't go down."
The Lady Griz hit just 8 of 29 shots in the second half and finished at 30.5 percent for the game (18 for 59). The Bears did a good job preventing easy looks and finished with five blocked shots.
With the loss, Montana fell out of a first-place tie with Montana State, who improved to 4-0 in league play with a home with over Southern Utah Saturday. The Lady Griz will now turn their attention to Thursday's home game against Eastern Washington.
"Obviously this is one we wanted to get here at home. You never want to lose these at home and you don't want other people getting road wins," Schweyen said. "But this league is going to be tough. Everybody is going to be jumping up and knocking people off left and right. This is a game and we have to learn from."
Notes: Montana sophomore forward Abby Anderson left the game in the second half with a leg injury. Schweyen was hopeful that it was just a sprained ankle ... Stiles had to leave the game with a shoulder injury but was able to return. Stiles has tried to manage the pain the past few weeks with tape on her right shoulder ... Gayles led the Bears with 14 points. As a team Northern Colorado shot 42.6 percent from the floor (23 for 54).
Lady Griz V Northern Colorado 1
Lady Griz V Northern Colorado 2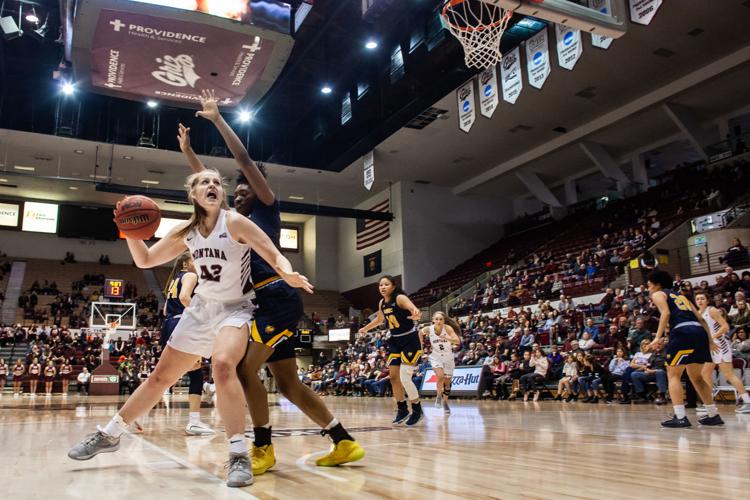 Lady Griz V Northern Colorado 3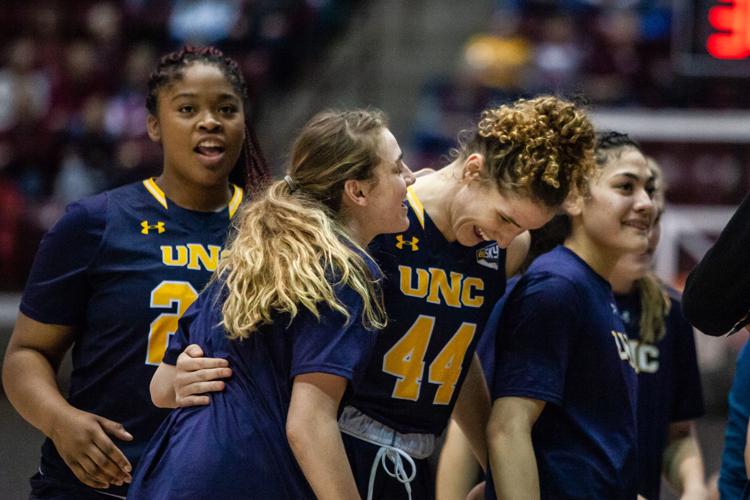 Lady Griz V Northern Colorado 4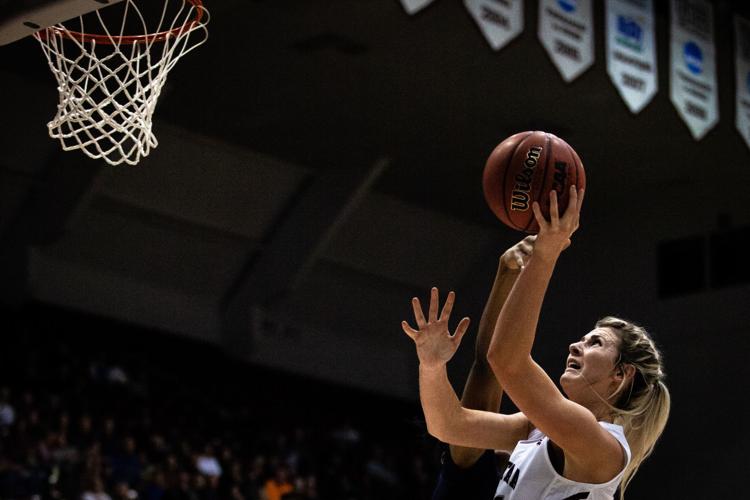 Lady Griz V Northern Colorado 5
Lady Griz V Northern Colorado 6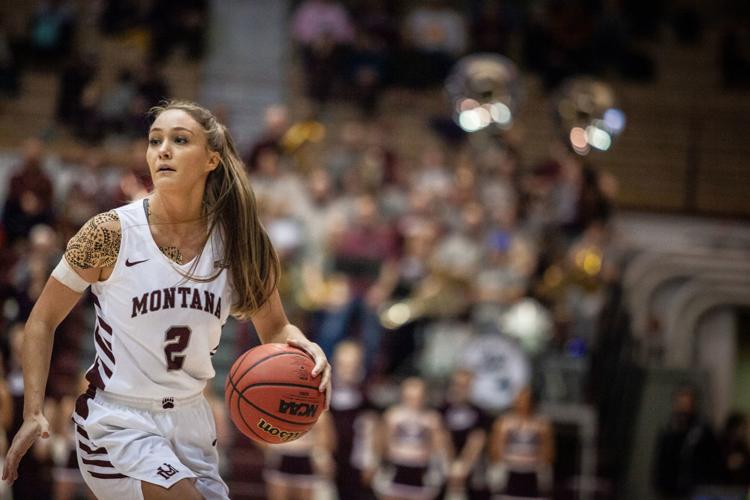 Lady Griz V Northern Colorado 7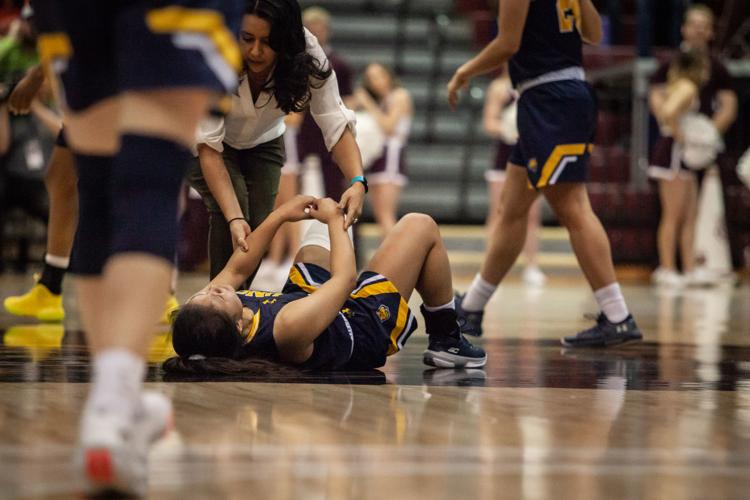 Lady Griz V Northern Colorado 8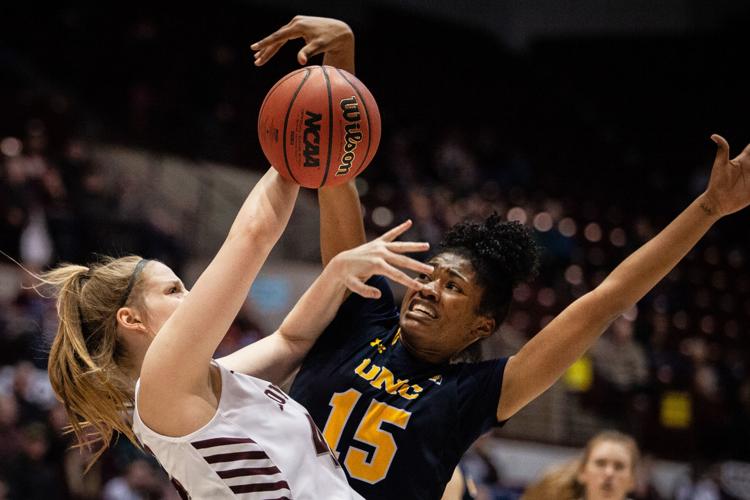 Lady Griz V Northern Colorado 9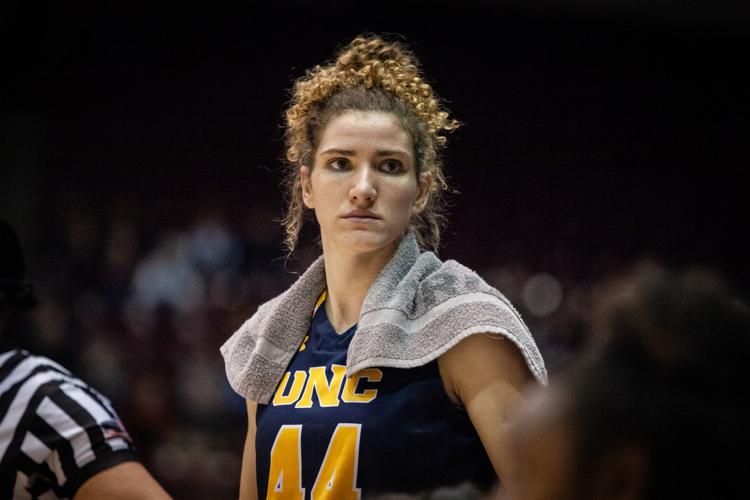 Lady Griz V Northern Colorado 10
Lady Griz V Northern Colorado 11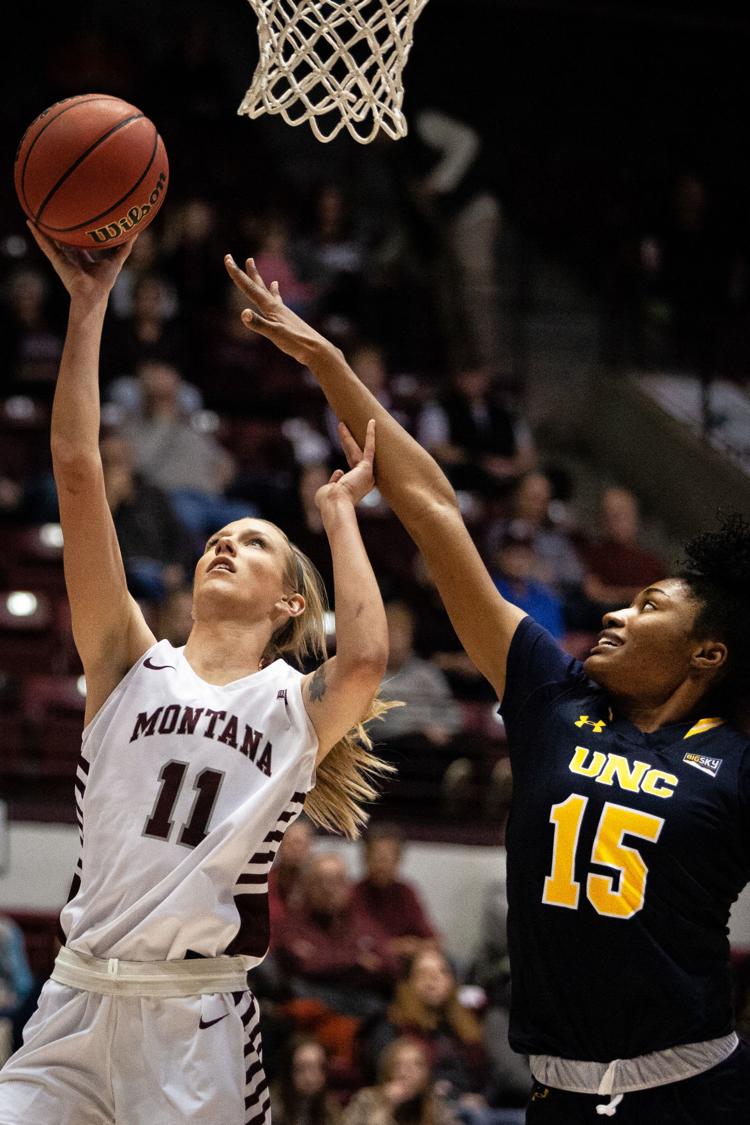 Lady Griz V Northern Colorado 12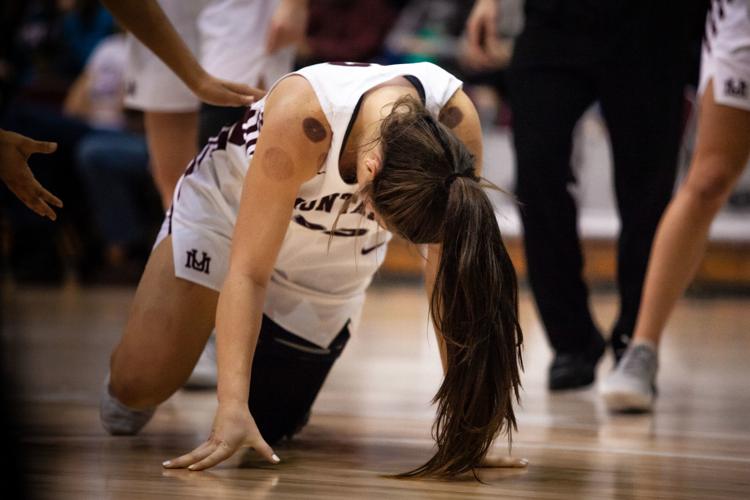 Lady Griz V Northern Colorado 13