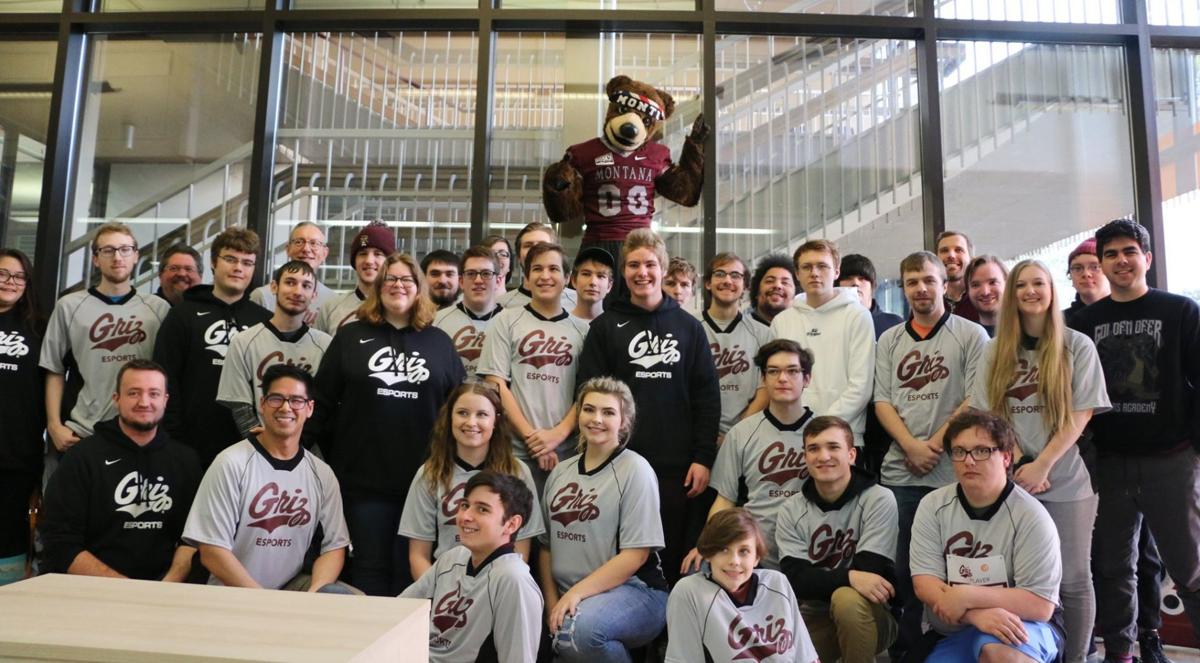 The video games were various and the money flowed in. Including a large outside grant that matched everything they raised, $102,105 was raised for the nonprofit organization on April 19.
The money? Well, it's going to United Way of Missoula County's COVID-19 Emergency Assistance Fund, which designates small grants of $400 to service and gig workers who had been laid off.
Around 650 grants have been sent out so far and the team's fundraiser will help with more that will be given to qualifying applicants next week.
"So many of our students already worked in the service industry, whether they were bartenders or things like that," said head coach Michael Cassens, who is also an assistant professor in Montana's Media Arts department. "They already had a tie there. They had this relationship and were thinking about people who were struggling and that we can help give back."
When Cassens first helped start the team, the idea of community struck strongly. He wanted his team to be a welcoming, friendly and inclusive space for anyone who might be interested in gaming.
He also wanted to extend its reach outside of Montana's campus and set about doing it. One of his assistant coaches had a close relationship with Girl Scouts of Montana and the team was slated to help them with an event before the COVID-19 pandemic caused a cancellation.
For Cassens, reaching out to United Way was second nature. He got into contact with United Way of Missoula County Development Manager Rosie Goldich as well as CEO Susan Hay Patrick.
While they did not quite know all that much about video game streaming, they were ecstatic to have the team want to help raise money.
"I think it's great in two ways. One, that people that we wouldn't normally work with and that aren't previously associated with United Way are getting involved and helping out their community through our COVID-19 Emergency Assistance Fund," Goldich said. "Then other thing is that we get to recruit younger donors and work with the student population of the University of Montana, which is obviously a very thriving part of our community. "
Goldich added: "So the fact that we got to work with students who might not know about United Way or what we do, but to get involved through this way and a virtual fundraiser too, since obviously we can't have in-person fundraisers right now."
While a number of students were playing games in and out throughout the stretch, several also were picked to host the Twitch stream for two-hour blocks.
One of those was Sam Milyko, who played some League of Legends before starting to stream Wizards 101 during his block of time.
"We're all kinda like, there's nothing really to do," Milyko said. "When this event came up I was just excited. Sure I'll stream, keep it going. We'll have a blast."
They certainly did and getting the team back together for something, even with the students spread out across Montana and the rest of the country. Cassens said it has been hard for his team to stay connected and the event helped with his players feeling less isolated.
Milyko said the team has a chat going on Discord, a voice and text hosting service. That has helped them keep up with some of the more far-flung members and it's fairly often that at least a couple players are logged in.
Community, though, is what the Montana Esports team was in part founded on and helping out Missoula was second nature to this group of Grizzly students.
"Honestly it's always fun to help any sort of charity events," Milyko said. "I've done charity events before, nothing doing streaming or using games in the charity event, but this was definitely something new and something very fun to do."
Jordan Hansen covers a bunch of stuff for the Missoulian and 406 Sports. Shout at him on Twitter @jordyhansen or shoot him an email at Jordan.Hansen@406mtsports.com
Be the first to know
Get local news delivered to your inbox!